Northumbria University, UK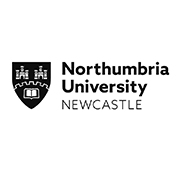 Northumbria University, in Newcastle upon Tyne, is an expanding multicultural learning community, with excellent links with other higher education institutions, industry and commerce throughout the UK, Europe and beyond.
Renowned for the excellence of its teaching, as well as for preparing students for the world of work, Northumbria University also provides research opportunities for professional reflective practice.
Northumbria University has been active internationally for a number of years with a portfolio of highly rated, professionally relevant courses designed to prepare students for a successful career.
Ranked 21st out of 111 universities in the 2014 Times Higher Education Student Satisfaction Survey
The Faculty of Health and Life Sciences includes the departments of Applied Sciences, Education & Lifelong Learning, Healthcare, Psychology, Public Health & Wellbeing, Social Work & Communities, and Sport, Exercise & Rehabilitation - that together have built up an excellent reputation for research and consultancy activity and a portfolio of undergraduate and postgraduate degrees across all departments.
Engineering and Environment at Northumbria offers programmes to equip students with the skills, critical thinking and knowledge needed to change the world. The faculty aims for excellence in research, teaching and enterprise. High quality courses enable students to study disciplines that shape the world to be a better place for people. The faculty offers degree programmes in Architecture and the Built Environment; Computer Science and Digital Technologies, Mechanical and Construction Engineering, Mathematics and Information Sciences, Geography as well as Physics and Electrical Engineering, providing education that gives our graduates an advantage in the employment market.