Adulting can be hard, and choosing the right career can seem like a mountainous task among many top jobs in Singapore. Maybe you just graduated and are contemplating between furthering your studies or getting a head start in your career. Or perhaps you are contemplating a mid-career switch.
In 2020, there are many rising careers that you might not have heard of a decade ago. For your ease of reference, we have researched and identified 14 top jobs in Singapore and the skills needed for those careers. There are plenty of options to choose from, find a job that excites you and fits with your personality and skill sets.
Job 1: Aged Care Worker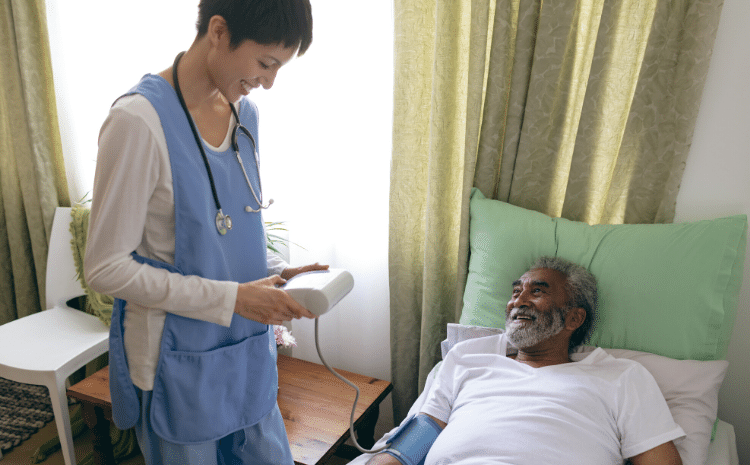 With the rising aged population in Singapore, it's not surprising that one of the top jobs in Singapore is for the aged care industry.
One of which could include being a staff nurse in the nursing care center or an old folks home. If you find 'ah mas' and 'ah gongs' cute and enjoy spending time with them, then this is the job for you.
Being a staff nurse not only requires one to have patience but also requires you to go the extra mile for the comfort of the elderly. Key responsibilities include taking care of the elderly by performing nursing procedures, handling the activities of daily living of the elderly, developing and evaluating care plans and goals and liaising with other healthcare partners and family on treatment procedures.
You will need to be registered with the Singapore Nursing Board. Professional tips: Learning a few common dialects will help you stand out in this career. While you are at it, it doesn't hurt to get a degree in nursing or even a masters in health care management.
Job 2: Artificial Intelligence Specialist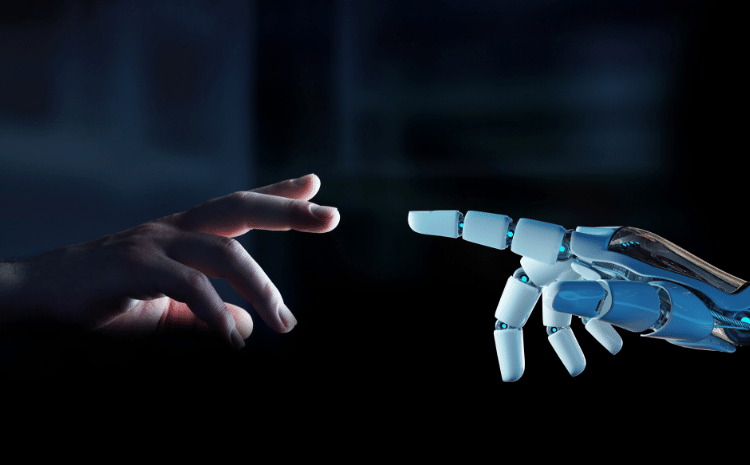 Always wanted to be the man behind the desk who assisted superheroes to save the world like in those Marvel movies? Or perhaps creating an Instagram filter that can legit predict your next meal is your passion. This may not be a thing of the future, in fact, there is a growing demand for jobs in Singapore for artificial intelligence specialists in many industries such as IT, higher education, finance and e-commerce.
Artificial Intelligence is the simulation of human intelligence in machines to exhibit traits associated with the human mind. Who teaches the computer to think? You! As an artificial intelligence specialist, you need to be genuinely passionate about AI, big data, machine learning and transform the knowledge into technology and implement product road maps for the company.
As technology evolves with time, you need to have a keen mind and not only keep up with the latest trend but implement new best practices in the technology landscape and be willing to experiment with new ideas and new domains. Unlock the value of big data, ideate and develop the next new thing. For a career in artificial intelligence, some skills you will require includes a strong background in programming, system analysis and fluency in several computer languages such a python and C#.
Job 3: Website Developer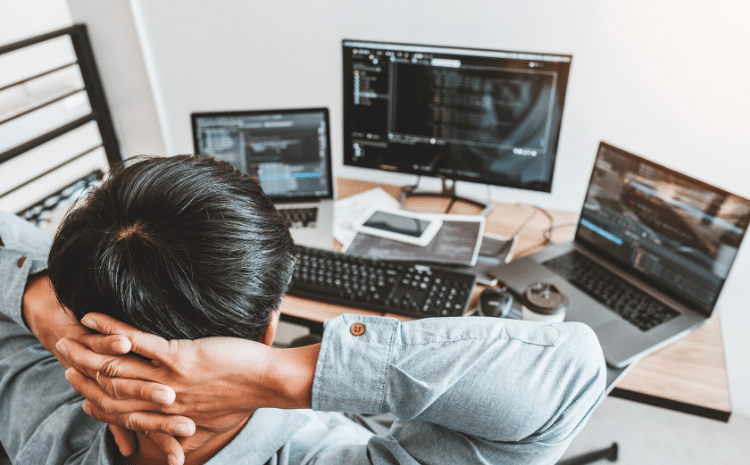 Maybe building machines and robots is not your cup of tea, you like aesthetically pleasing pages and have a neck for programming. You could be a website developer. With over 627,000 new business1 openings each year, there is always a need for a new website or a revamp website making website developer the next top job in Singapore..
There is an increase in need for businesses to go digital with the recent development of the Covid-19 pandemic. As a website developer, you can create hope for companies who are struggling to shift their business online.
You will need to have a deep understanding of programming languages such as HTML, CSS, JavaScript, JQuery and API's. Having knowledge in React.js, Node.js, AngularJS, JavaScript, MongoDB and Amazon Web Services (AWS) will be an added advantage. You can pick up these skills with an IT degree.
Set yourself apart from the rest of the candidates with experience in security principles and management especially in e-commerce applications.
Professional tip: While you are already good at programming, pick up some skills in marketing such as search engine optimisation, search engine marketing and business analytics. This will add value to your client and their business and help you stand out in one of the highly sought after jobs in Singapore..
As Steuart Henderson Britt said, doing business without advertising is like winking at a girl in the dark. You know what you are doing but nobody else does. If you have an awesome website, flaunt it!
Job 4: Video Producer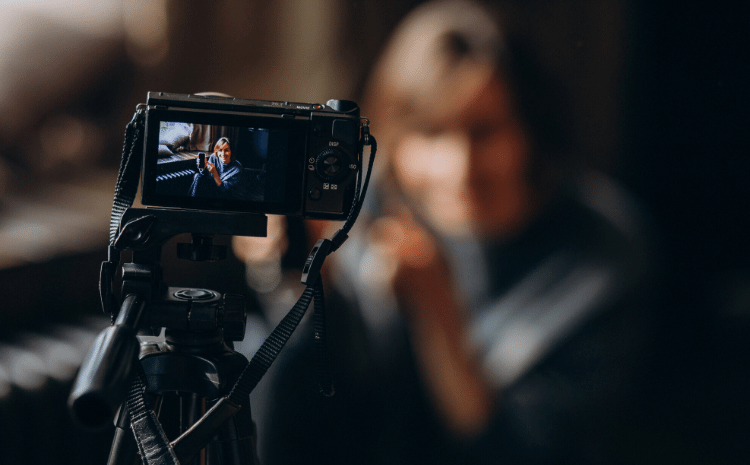 Are you a creative and organised person? If so, you are the right combination for a Video Producer. Do you think that a Video Producer only shoots video and edits videos? Well, you're not wrong, but there is more to the plate of a video producer. In a growing digital world, video producers are one of the highly sought jobs in Singapore.
Beyond shooting and editing videos, a Video Producer handles the ideation process, setting the creative direction, setting a budget, writing scripts, organising logistics, skillfully handling deadlines and ensuring that the team has the correct tools to do the job well.2
From shooting a television series to producing social media friendly videos, there is a whole range of industry you can join as a Video Producer. You will need to be familiar with a wide range of video editing softwares such as Adobe Premiere Pro, Adobe After Effects, Final Cut Pro etc.,
Producing a portfolio of your previous works that display creative and engaging content would definitely be a boost and sometimes even required by your employer. Some candidates shoot their own videos while on a holiday trip. These will come in handy when you do not have any working experience as a fresh graduate. Depending on the company, you may need to double up as a scriptwriter. Keep those school project scripts ready in hand.
Job 5: Creative Copywriter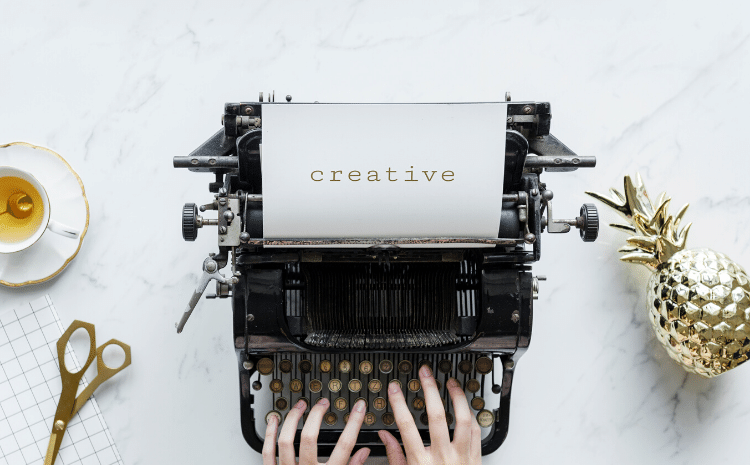 Not so techy but have a flair for creative writing? You could be a professional creative copywriter. With machinery taking over many jobs, this is one job that needs a living human being to do the job. Almost every company needs someone who can sell their products on various mediums with words.
Depending on the company's need, you could work for a company and be a copywriting specialist or be a freelancer. Your job includes transforming client's briefs to slogans, jingles, scripts, social media captions, prints, anything that sells and captures attention.
As a copywriter, you will need to balance many projects at once and be able to efficiently contribute to the different verticals of a company or in the case of a freelancer, different companies. Your duties may include proofreading copies and collaborating with other designers and PRs on larger scale marketing projects.
Professional tip: An understanding of marketing strategies such as search engine optimsation will be an added advantage to help you to write copies that can boost your company's ranking on google search page.
Job 6: Accountant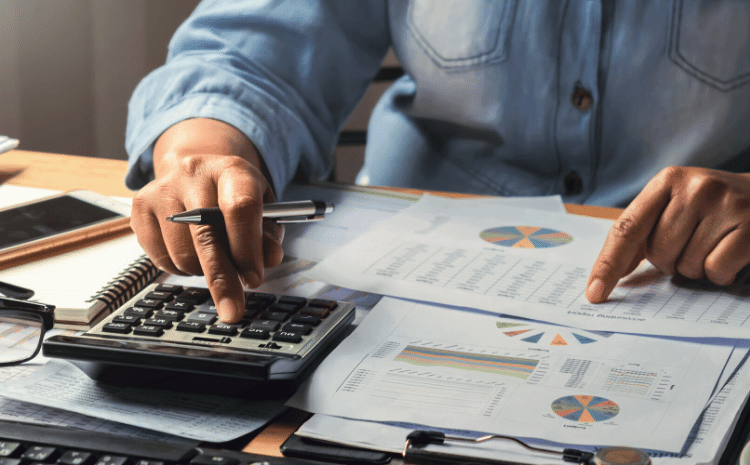 There is a saying, "Behind every good business is a great accountant"(author unknown). Every business needs accountants to keep their expenses in check. If numbers have always been your thing and you have an eye for detail, you are in luck. Most companies are going to need accountants who have the expertise to complete daily bookkeeping to navigating tax laws and even provide insights on how to grow their businesses.
As an accountant, you will be expected to manage day-to-day operating expenditures and ensure efficient usage of resources. You should be comfortable to record general ledger entries including month-end and year-end closing activities and prepare financial reports (profit and loss, cash flow statements, balance sheets etc.,). Get these skills with an accounting qualification.
To be a great accountant, be proactive and suggest initiatives that can enhance timeliness accuracy and save the company money.
Job 7: Workplace Safety and Health Coordinator
Have you ever received a call that your loved one is in the hospital due an accident at their workplace? That is a scary thought to imagine. Everyone should have the right to work in a safe environment. A healthy and safe employee is a happy and productive employee. As a Workplace Safety Health (WSH) Coordinator, you will have the duty and moral responsibility to ensure the safety of your company and colleagues.
As a WSH Coordinator, your job scope includes implementing safety requirements and recommending measures to minimise hazards and risks at work. Most jobs will require an education in workplace safety and environmental management. You will be required to investigate any incidents and provide advice on remedial control measures. Depending on the company, you may assist with audit, accident or incident investigation and conduct and coordinate safety training courses.
Job 8: Electrical Engineer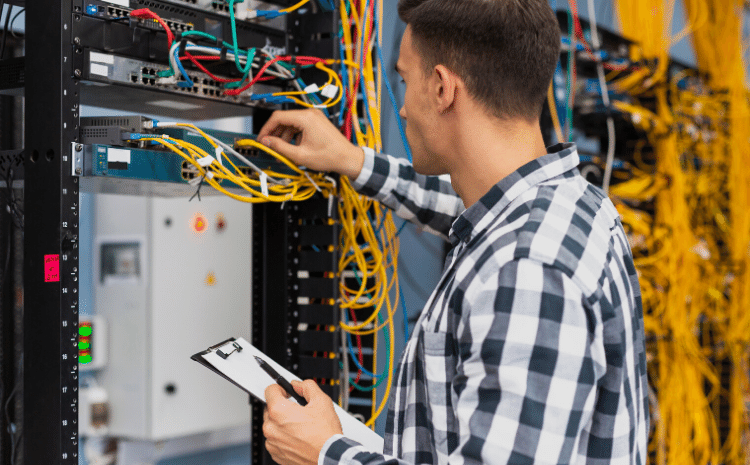 Ever heard of this saying? An engineer comes up with solutions to solve problems that are important to society. If you like to see your efforts transcribe into tangible results, engineering is a career for you. Just like in the medical world, engineers get to specialise in different aspects. Let's explore the highly in-demand electrical engineering qualification.
Think of electrical engineering as more of a hands on engineer. Electrical engineers focus on the design, testing and manufacturing of components ensuring its safe use. Your day-to-day operations may include designing an electrical system that transmits energy, checking a system or equipment for safety, lead on-site installation etc.3
You may also take part in development and research along with other engineers or researchers on your team. Electrical engineering is one of the industries with the broadest fields. You will need at least a degree in electrical engineering for this job and knowledge in AutoCAD.
Job 9: Robotics Engineer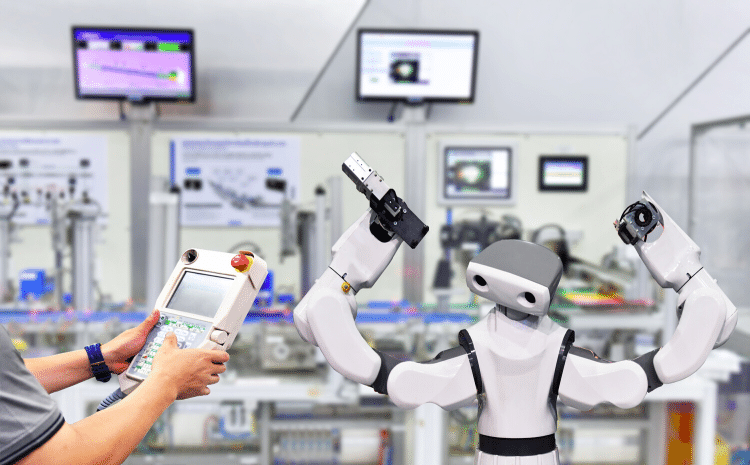 Robots are machines that are programmable by a computer to carry out a complex series of actions automatically. Think about all the convenience we get from having a mobile phone. Robots also help us do the jobs that are either tedious or too risky.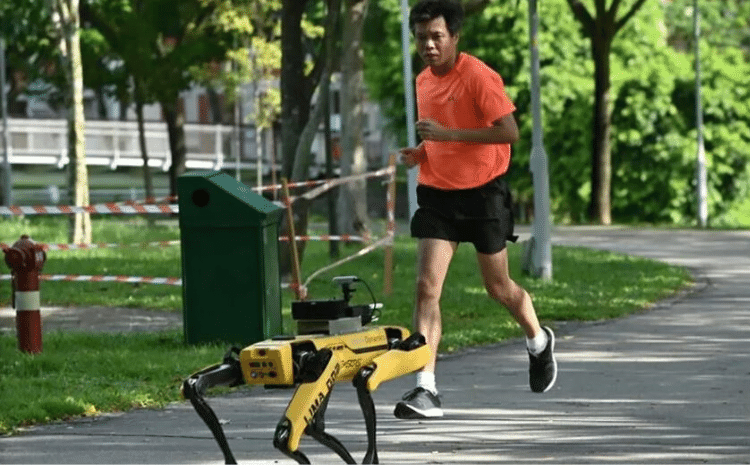 Singapore has also used "robodog" to promote safe distancing at Bishan-Ang Mo Kio Park during the Covid-19 Pandemic. Here's a close up:
There are endless ways in which a robot can serve humanity. Because of the precision of robots in undertaking specific tasks, they can be programmed for carrying out surgical functions to assist doctors. As the name suggests, as a robotics engineer, you will spend the majority of your time designing and building robots. You will need a degree in engineering preferably specialised in Robotics and be familiar with C++, Python, ROS, Git and have experience in building an actual physical robot.
Job 10:Nurse Researcher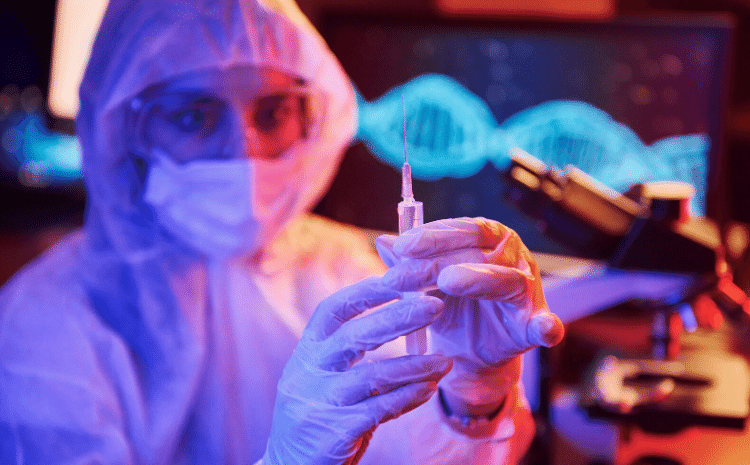 When you are all alone in a hospital ward, uncertain about the future ahead, it's always heartwarming to have a nurse who sincerely cares and tends to your needs. Nursing is more than a job, it is a calling. Besides the care nurses provide, there is a team of researchers who study the best way a patient can receive treatment and have a higher quality of life.
Nurse researchers are scientists who provide clinical based knowledge by studying various aspects of health, illness and health care. As a nurse researcher, you search for answers to medical problems. Your main objective is to find better treatment often for a targeted population such as the elderly; improve the quality of life for patients who suffer from chronic illness and improve medical services offered to those in "end-of-life" situations.
You will require clinical knowledge in nursing preferably a degree or master and will be working at hospitals, clinics or research laboratories. You will be responsible to design and run your own research on specific healthcare issues. The result of your studies may be published in medical journals.
Job 11: Forensic Scientist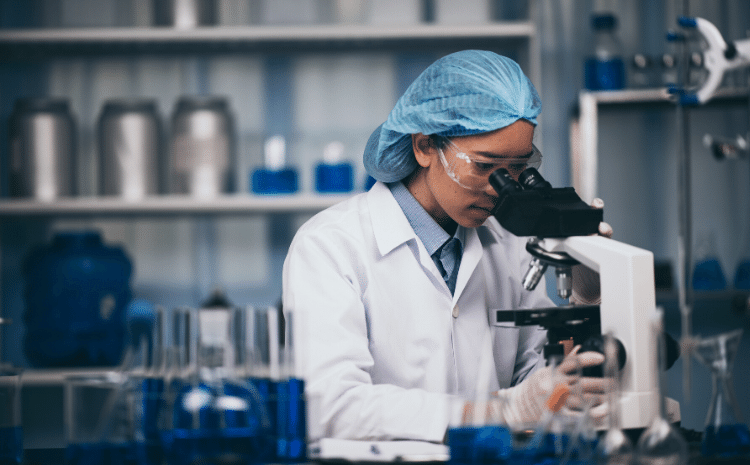 Are you interested in fighting the crime scene and have a stomach for gory details? You don't have to be a police officer to fight off the bad guys. As a forensic scientist, you too can play a role in protecting and bringing justice to the innocent by taking a methodological approach.
You will be searching and examining contact trace materials associated with crimes that include blood and other body fluids. If these do not scare you off, you are onto a good start. With the result, you will be required to sift and sort evidence and analyse computer data and interpret results. As a forensic scientist, your office hours are typically 9 to 5 but crimes can happen at any time, so be ready to do shifts if necessary. You will need a degree in biochemistry or forensic science.
Job 12: Hotel Manager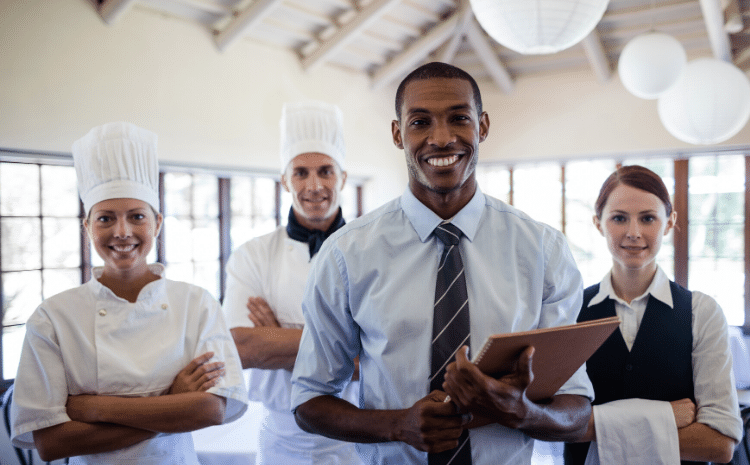 Do you love meeting different people? Are you good at managing both people and details? Love working in a hospitality industry? You may consider working as a hotel manager. Working in a hotel can be both challenging and rewarding.
You will be overseeing all aspects from housekeeping to budget management to dealing with customer's complaints and marketing of the hotel. Your work requires you to be efficient in meeting a long line of demands and ensuring your customer has the best experience at your hotel. In this fast growing industry, service skills are paramount. After all, you are an ambassador of the country to the tourists.
As a hotel manager, you will need to have some experience working in this industry. As competition can be stiff, having a master's degree in tourism and hospitality can give you that added boost of confidence. Besides an education, you do need to be good with numbers, have good verbal and written communication, and interpersonal skills as these are the core skills required in customer service.
Note: Due to the COVID-19 pandemic, there is a dip in this industry. Nevertheless, we are confident that we will come out of this stronger just like we have done before during the SARS period.
Job 13: Entrepreneur
Have you decided to be your own boss and call all the shots? You may need more than just a good idea and capital. If you are willing to step out of your comfort zone and put in the extra hours knowing that it is not a path to quick money, read on!
As an entrepreneur, you have to equip yourself with the skills to come up with a solid business plan. That includes marketing plans, learning how to sell by creating value and getting the word out in the market. You may also need to find investors and you could be the first investor. But before you spend your money, learn to use tools to identify who is your target audience and understand their spending habits and capabilities. A master's degree in Business Administration will come in handy to provide you the stepping stone to setting up your own business.
Job 14: Digital Marketer
Are you always on your social media? You can get paid for doing so as a digital marketer. Most companies require digital marketers but it is going to take more than just posting a few photos and videos to make it. In the world of digital marketing, things are never the same for long.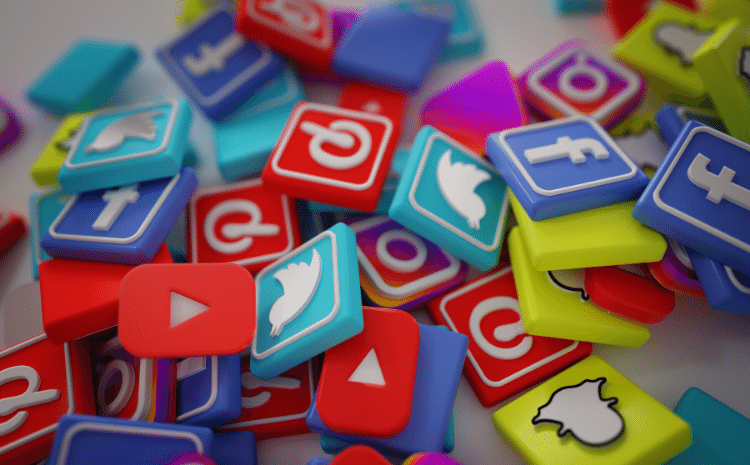 As a digital marketer, you are required to keep up with market trends and understand the product and your market well. Depending on your company's size, you may double up as a content marketer as well as a social media marketer.
Your day-to-day functions include ideating and crafting social media content, driving traffic to your websites, running advertisements on different platforms such as Google Search Network and Facebook and making sense of the data generated. You may occasionally be making trips to the different outlets of your company in efforts to understand the product and consumer's behaviour.
You will need to have a degree preferably in Marketing and a portfolio. Knowledge of design tools such as Adobe Photoshop and Adobe Illustrator and video editing tools such as Adobe Premiere Pro and Adobe After Effects will help you to stand out from the crowd. Professional tip: Earn yourself a certificate in google advertisements in Google's free online class, skillshop. As the algorithm changes from time to time, your certificate will be valid for up to a year.

Not every job will be your cup of tea, know your strengths, know your weaknesses. Choose a job that fits your personality type and work hard and smart to fill the gaps you lack. You don't have to conform to the most popular job, not everyone can be a good accountant. Being successful at your career is highly dependent on you!
Throw those graduation caps with faith and now celebrate your journey into adulting. After all the years of accumulating knowledge, it is time to contribute to society and enjoy adulthood.
References:
1. https://smallbusiness.chron.com/information-small-business-startups-2491.html
2. https://www.storytellermn.com/blog/video-producer
3. https://careerkarma.com/blog/engineering-similarities-and-differences/