MDIS Tourism and Hospitality School in Singapore
The MDIS School of Tourism and Hospitality (STH) prides itself on training today's student, for tomorrow's professional. Partnering the University of Sunderland (UK), the MDIS tourism and hospitality school offers programme specialisations in tourism, hospitality, and events management delivered by an experienced and qualified teaching faculty in Singapore.
The University of Sunderland (UK) is ranked 2nd in The Guardian University Guide 2019: League Table for Hospitality, Event Management and Tourism.
Comprehensive Hospitality Training in School (Singapore Campus)
Tropical Breeze – Hospitality Training Centre
A firm believer in grooming leading professionals of the future through practicum, MDIS invested in a hospitality training centre as part of the Tourism and Hospitality school in Singapore – Tropical Breeze – to equip students with the professional knowledge and skills to work in the various industries. Occupying a floor area of 1,400 sq ft in campus, Tropical Breeze offers tourism and hospitality school students in Singapore the opportunity to learn and practice front office, service, and hospitality operations with the latest Opera Fidelio Property Management System, well-equipped bar counter facilities, and a mock-up guest room. With a combination of knowledge as well as practical skills, tourism and hospitality school graduates in Singapore are well-prepared to handle the challenges of a fast-moving industry.
Register for our preview to find out more about STH and a chance to tour our facilities!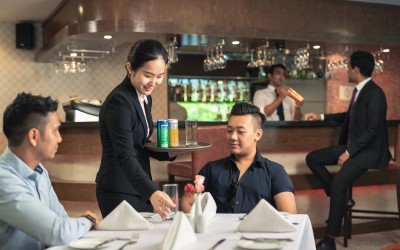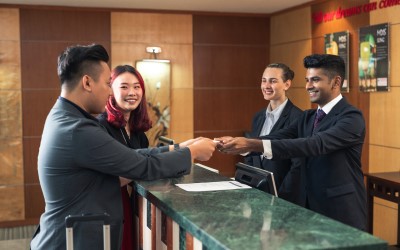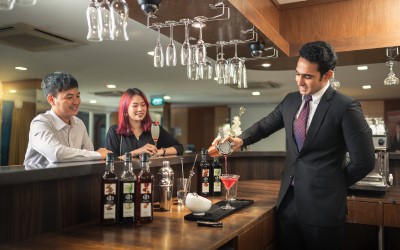 Complete an Internship During Your Tourism and Hospitality School Programme in Singapore
To compliment a strong academic foundation, students are also required to complete a 6-month internship at leading hotels, resorts, and attractions locally or overseas, as part of the tourism and hospitality school curriculum after completing their Higher Diploma, to gain a real-world understanding of the complexities and demands of the tourism and hospitality sector in Singapore and overseas.
We are the 1st Private Education Institute (PEI) in Singapore to partner with hosco to provide our students with opportunities for both local and international internships. For the latest activities and events that our hospitality school students and graduates get up to in Singapore, visit our Facebook page.
These are some of our internship partners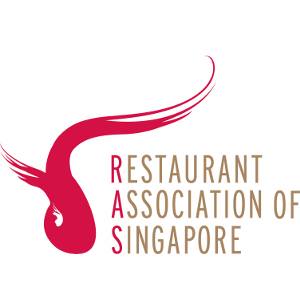 Restaurant Association Of Singapore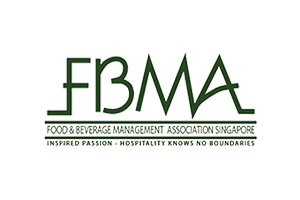 Food & Beverage Management Association Singapore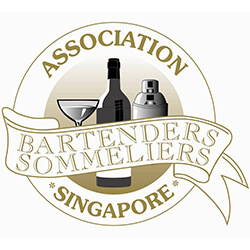 Association of Bartenders and Sommeliers, Singapore
Experiential Activities
At STH, we recognise that today's classroom is not just in the campus, and believe in providing our students with a holistic educational experience.
STH regularly organises industry visits, field trips, bonding sessions and get our students involved in hospitality events and competitions to enrich their learning experiences.