Education and Teaching Course in School of Languages and Education (SLE)
The MDIS School of Languages & Education (SLE) offers English language programmes, including post-graduate's degree programme and professional certificates in an enriching learning environment. The certifications aim to equip students with the necessary skills and knowledge to read, write, listen and communicate in English proficiently. Likewise, the specialised education course encourages students with a flair for teaching and special education to pursue their ambition in teaching and education. Adopting the Teaching Excellence Framework with a focus on Learning Experience, Learning Environment and Learning Outcomes, SLE aims to help students attain the required language skills to confidently navigate the English-medium learning environment.
In partnership with Bangor University, UK, a new education course – Master of Arts Education Studies – has been launched. SLE encourages those interested to take up a masters in teaching, education or even professional certificates here in Singapore.
Masters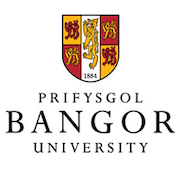 Certificate


Enquiries on Education and Teaching Degree course in Singapore
With a commitment to provide quality education and opportunities for graduates to be future-ready, SLE ensures that prospective students are placed in the right environment to create a conducive environment for their learning. As the English language is more often than not the main language medium used in the workforce, online placement tests are administered to ascertain and appropriately manage different learning needs and language proficiencies.
Pursuing your masters in teaching, language or education here in Singapore gives you access to a whole range of facilities and privileges for a holistic learning experience. Using our virtual tour feature, students can take a look at the Resource Hub, Amphitheatre and Hostels available in the MDIS campus in Singapore. The best learning experiences are best supported with the right environment.
Enquiries on Education and Teaching Degree and Diploma in Singapore
For any information pertaining to the education course list, admissions or career assistance, contact us here.
Enquire Now on Our Languages and Education Courses
Please complete the following form with the information below and one of our representatives will get back to you as soon as possible.