Allproperty Media Pte Ltd - Ms Shangari Soundra Rajan
An Enriching Experience
Internships by MDIS' Career Assistance Unit provide graduates with relevant industry experience giving them an edge in their career pursuits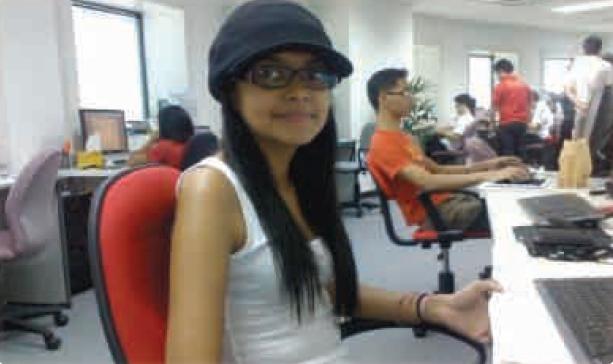 An enriching experience for Shangari
Ms Shangari Soundra Rajan, a mass communications graduate shares her working experience as an intern at PropertyGuru, the world's leading property portal.
"Being a part of the Editorial Team, my job includes writing articles for the company website and some magazines. It also includes perks like going to exciting launch parties and meeting interesting people from the industry.
I must thank MDIS for assisting fresh graduates like myself to find an internship of our choice. I definitely do not regret making MDIS my choice as an education institution. I might have been a little new and unfamiliar with the processes of the firm when I first joined, but after almost three months, I have got the hang of it.
The challenges faced are the tight deadlines! Strict deadlines do not leave us with much time for play. We need to be serious and focused. I have learnt to work under pressure. As a student, I could get away with extended deadlines or a lower grade, which only affected me. As a working adult, I do realise that my actions may have a consequential impact on the company. These three months have toughened me up and made me a more mature and responsible individual.
My internship period was short but the experience I gained from the amazing three months is unforgettable. My internship has been an enriching and fun experience!"
Allproperty Media Pte Ltd says:
We were pleased to have Shangari serve her internship with us. She was eager to rise to new challenges and expressed that she enjoyed interning with us as it fulfilled her needs in getting industry experience. We hope that the experience she gained will give her an edge in her career pursuits. Thank you MDIS, for assisting us with the interns. We look forward to more!
Ms Sharani Khamis
Content Manager