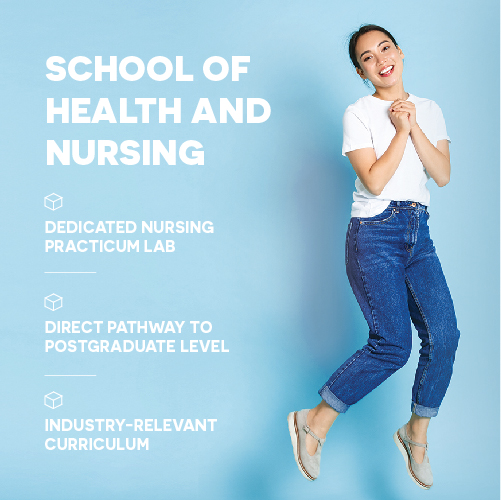 Pursue Nursing – MDIS School of Health and Nursing in Singapore
The School of Health and Nursing is dedicated to the training and education of nurses who are pursuing their post-registration degrees as well as healthcare professionals. In partnership with Edinburgh Napier University (UK), the nursing school will deliver the Bachelor of Science Nursing (Top-up) post-registration degree in Singapore. The nursing school was founded to equip students with the latest knowledge and skills in nursing so as to allow graduates to conduct their profession at the highest levels of competencies in Singapore.
In the context of life expectancies and prominence of lifestyle diseases (e.g. diabetes and obesity), nursing and healthcare are set to play increasingly important roles. Set against the backdrop of an ageing population, Singapore's healthcare landscape will inherit the standard challenges and pose a few that would be specific to a predominantly geriatric population. This signals the continued and increasing need for nursing school graduates and other healthcare professionals in Singapore.
In addition to the Bachelor of Science Nursing (Top-up) post-registration degree, the health and nursing school of MDIS has also recently launched the Master of Science Healthcare Management and Master of Public Health degrees offered by Northumbria University (UK), to address the demand for skilled healthcare professionals in Singapore.
Study Nursing in MDIS School of Health and Nursing in Singapore
The School of Health and Nursing is a testament to MDIS' mission in providing globally recognised and competency-based programmes within the healthcare domain. The nursing school will function in the role of training nurses and healthcare professionals – enabling them to further contribute meaningfully in the healthcare arena in Singapore. We have passionate and dedicated teams of both international lecturers and local tutors as faculty who will mentor and impart both knowledge and expertise. In support of that, we provide a conducive learning environment that includes hands-on learning and practicum in dedicated classrooms, lecture theatres and in-house customised nursing equipment.
Join MDIS today – Nursing School Degree in Singapore

Our nursing school also adopts a holistic approach to learning and places utmost importance in the nurturing and development of students in Singapore. We place equal emphasis on student learning outcomes, mentorship and the overall learning process. The exchange of ideas through symposia and conferences as well as industrial and clinical visits are also encouraged among nursing school students here in Singapore. These philosophies are in alignment with Edinburgh Napier University (UK) and we are proud to work together with them in delivering the Bachelor of Science Nursing (Top-up) Degree. This post-registration programme offered in our nursing school is accredited by the Singapore Nursing Board (SNB) and will be a good accolade to advance your nursing career in Singapore.
Dedicated Nursing Practicum Lab
Clinical education is a fundamental component in the nursing curriculum. Critical hospital environment settings and changes in clinical placements have reduced students' direct experience with patient care. Issues such as patient safety and ethical considerations are problems raised by the hospital management during students' clinical placements in hospitals. Alternatively, simulation-based nursing training is a popular pedagogical approach. Students studying at MDIS will be able to put theory into practice in our state-of-the art Simulation and Clinical Skills lab. Taught by nursing professionals from Edinburgh Napier University, nursing students will be competent in demonstrating their communication and problem solving skills, professional values, nursing practice, decision-making, leadership, management and team-working abilities without compromising the patient's well-being.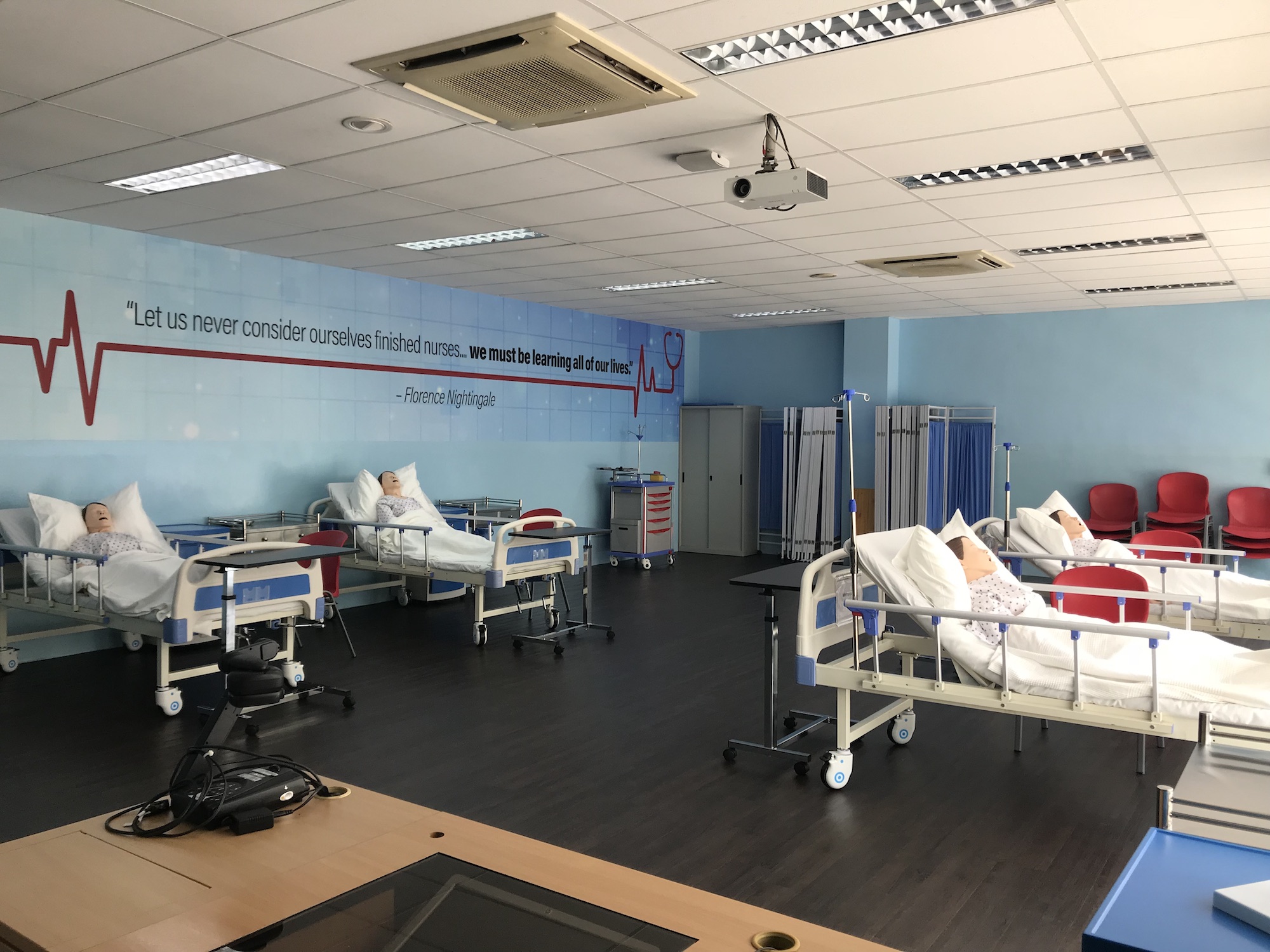 Programme Pathway
Programme Pathway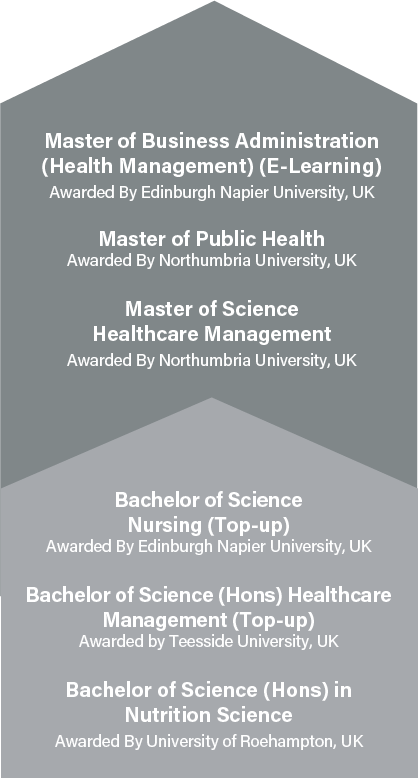 List of Programmes
At the School of Health and Nursing, we have a diverse range of courses to suit your needs, from International Foundation Diplomas to a Master's degree.
Faculty and Staff
The School of Health and Nursing faculty is made up of experienced and well qualified industry professionals.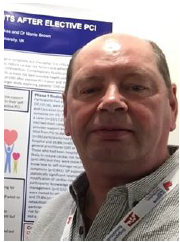 Dr Norrie Brown
Associate Professor
MDIS School of Health and Nursing
Dr Norrie Brown is an Associate Professor of Mental Health and has over 40 years' experience working in healthcare and education in the UK and Singapore. Dr Brown is both a registered mental health nurse and a registered general nurse. He has extensive experience and expertise in the care of individuals experiencing various forms of mental distress and people with a diagnosis of dementia. His research interests include the involvement of carers and service users of mental health services in educational design and development, the development of emotional intelligence in student nurses and male carers of dementia sufferer's decision-making, access and utilisation of dementia support services.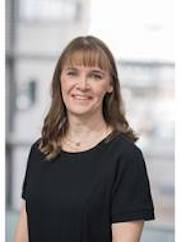 Professor Susan Dawkes
Head of Learning and Teaching
MDIS School of Health and Nursing
Susan is a Professor of Cardiovascular Health and has spent thirty years working in healthcare and higher education in the UK and Canada. She is Head of Learning and Teaching in the School of Health and Social Care at Edinburgh Napier University, United Kingdom and teaches students at all levels from undergraduate to PhD in both the UK and Singapore. Susan was previously the Clinical Director for Simulation and Clinical Skills at the University. Susan is President of the British Association of Cardiovascular Prevention and Rehabilitation (BACPR) and represents BACPR on the International Council of Cardiovascular Prevention and Rehabilitation. She is a member of the Association of Cardiovascular Nursing and Allied Professions (ACNAP) Education Committee for the European Society of Cardiology and is on the editorial board of the British Journal of Cardiac Nursing and she is working nationally to improve the education of healthcare professionals in relation to secondary prevention of cardiovascular disease.
Read about the experiences of both local and international students at MDIS.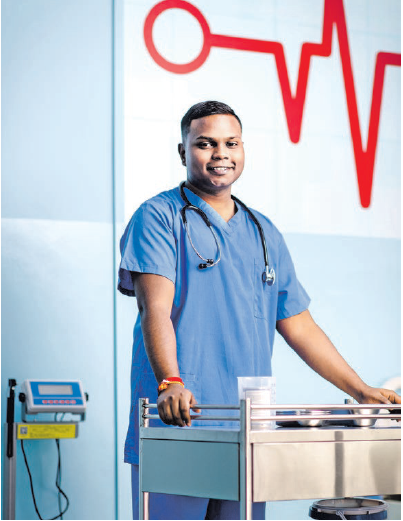 "My experience in the nursing programme has widened my critical thinking skills and solving problems between nurses and patients. It also helped me to brainstorm more effectively on how to provide efficient interventions for my patients as a nurse. Nursing is the key to unlock our holistic care for our patients."
Keshvaran
MDIS Student
Bachelor of Science Nursing (Top-Up)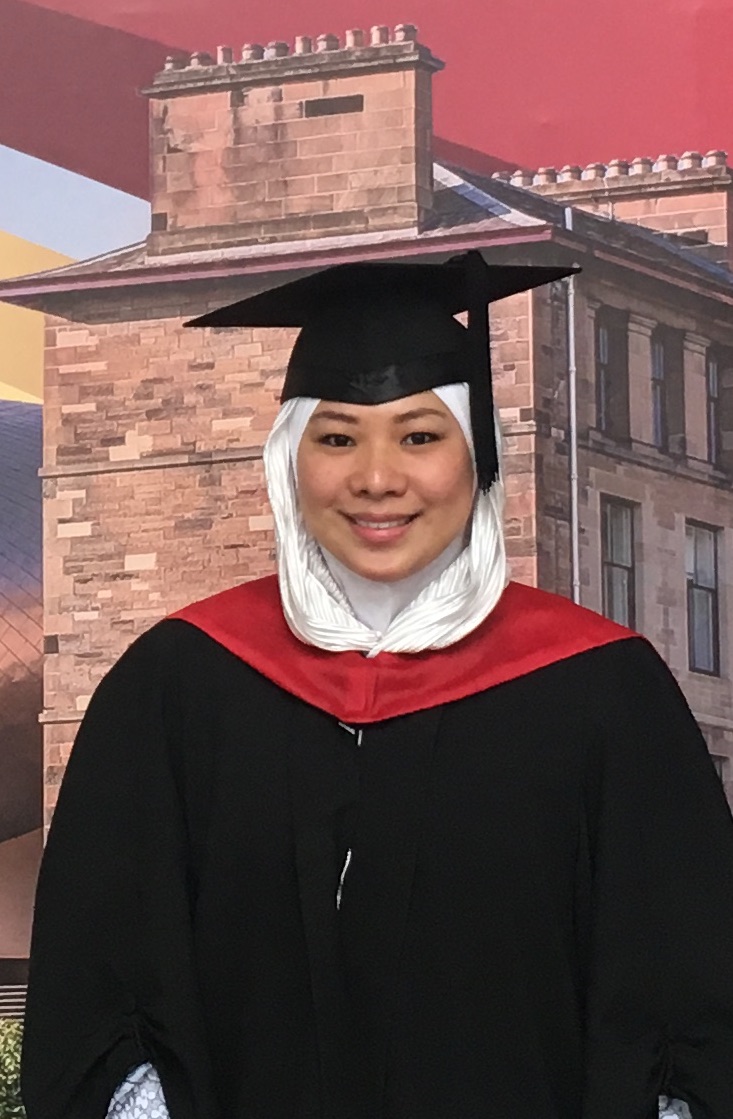 "I chose to study Nursing with Edinburgh Napier University as it was recommended by many of my friends. My learning journey in MDIS was fruitful and very enriching. The nursing practicum lab was well-equipped and provided realistic training."
Siti Mastura
MDIS Alumna
Bachelor of Science Nursing (Top-Up)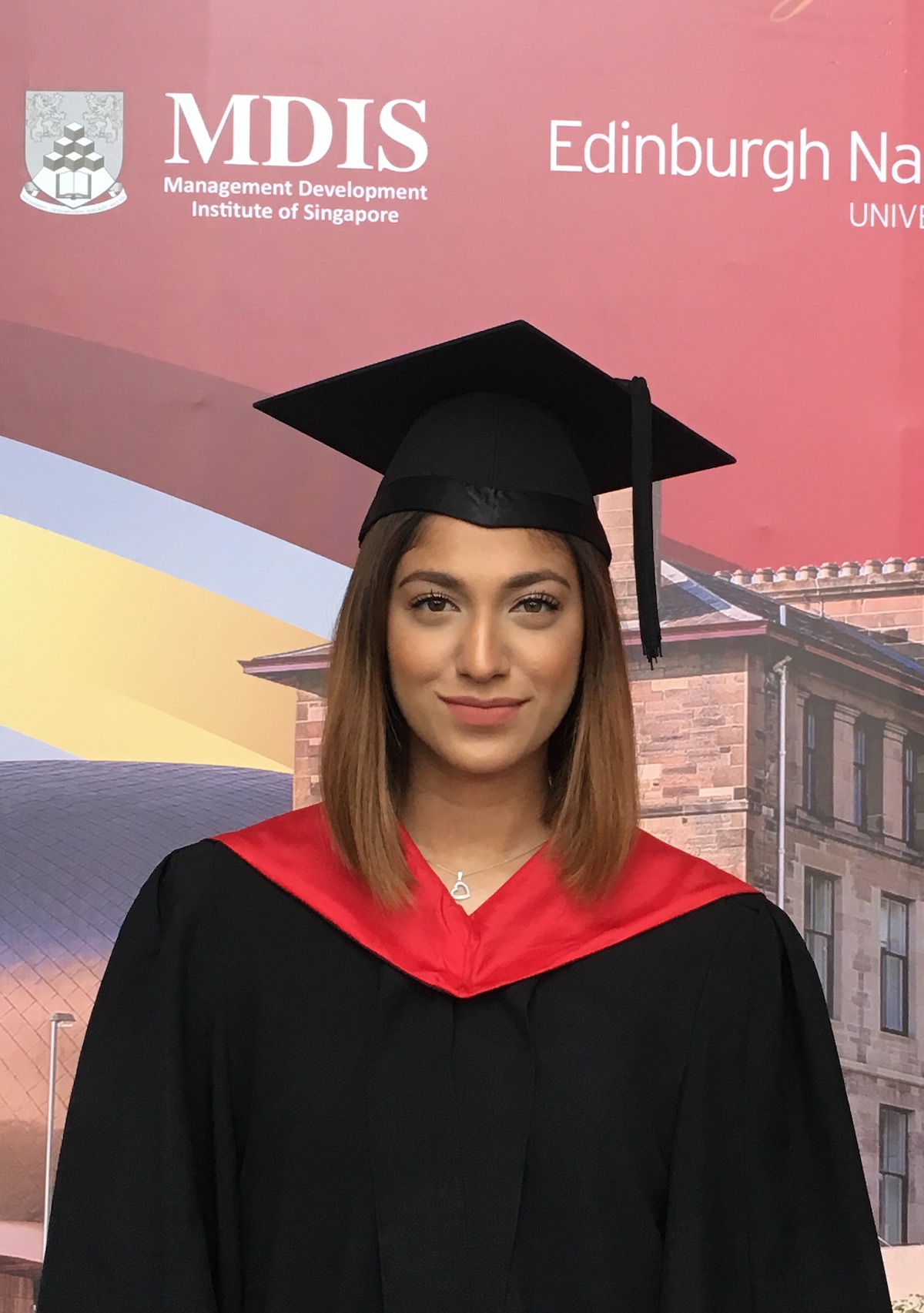 "Thanks to the flexible hours catered to the working nurses, I was able to work and study at the same time. During my study here, I gained a considerable amount of clinical experience which was a bonus at work."
Nur Henna. Bte Md Yasin
MDIS Alumna
Bachelor of Science Nursing (Top-Up)
Contact Us
Local Students
International Students