3 Simple Methods to Upcycle T-shirts!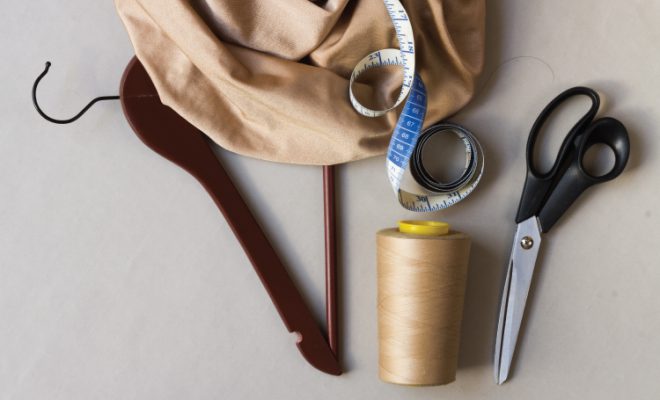 Most of us have many t-shirts hanging around at home. T-shirts that are pretty old, stained, or shirts that have lost their tension over time. In a survey conducted in Britain by Times UK, Britons have been throwing away clothes worth a total of £12.5 billion last year, and 300,000 tonnes of textiles waste end up in landfills. This is the effect of the fast fashion culture where clothes are worn a few times and easily tossed into bins. Well, instead of throwing them out, why not look at 3 simple ways in which we can upcycle our old t-shirts and be socially responsible in not adding more waste to the fashion and textiles industry.
T-Shirts to Bath Mats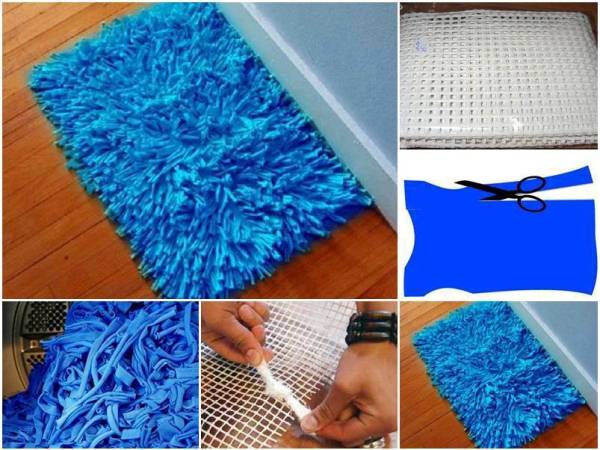 You will need:
Mesh (To be used as rug base)
Old Shirts
Scissors
Steps:
Start with cutting old T-shirts into strips
Tie them onto the mesh panel (as seen in photo below)
Repeat with as many knots as possible
Picture credit: https://www.fabartdiy.com/how-to-diy-eco-bath-rug-from-old-t-shirts/
T-Shirts to grocery bag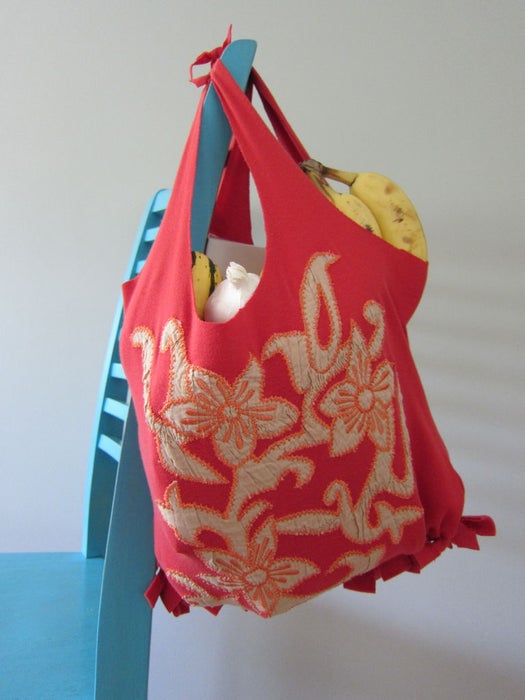 You will need:
Steps:
Start by laying T-shirt flat down and cutting away sleeves.
Create a fringe effect by cutting equal lengths at the bottom of the T-shirt
Knot together all the front and back ends of the T-shirt fringes.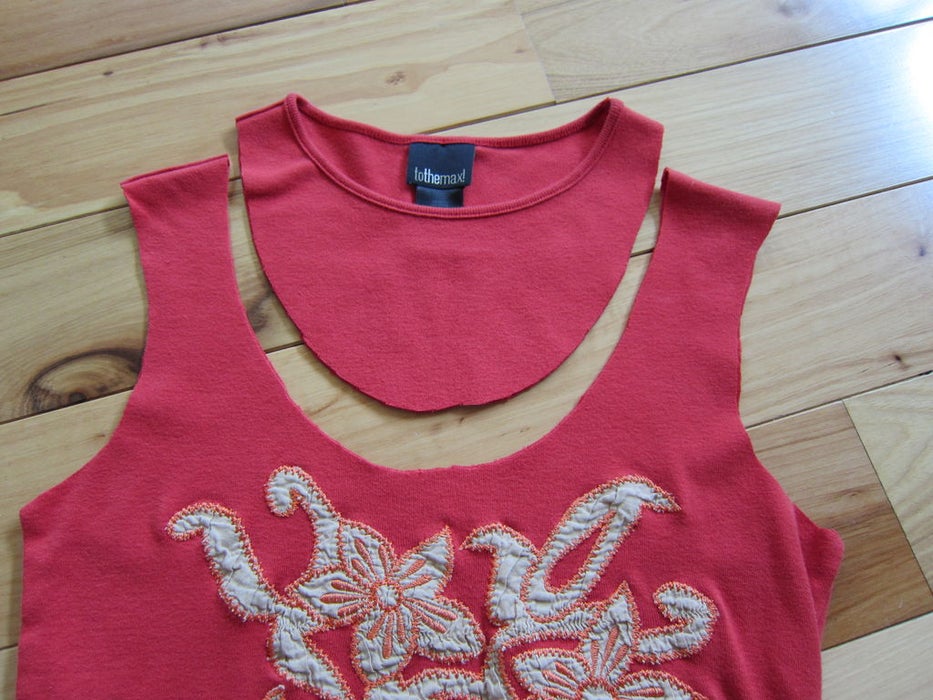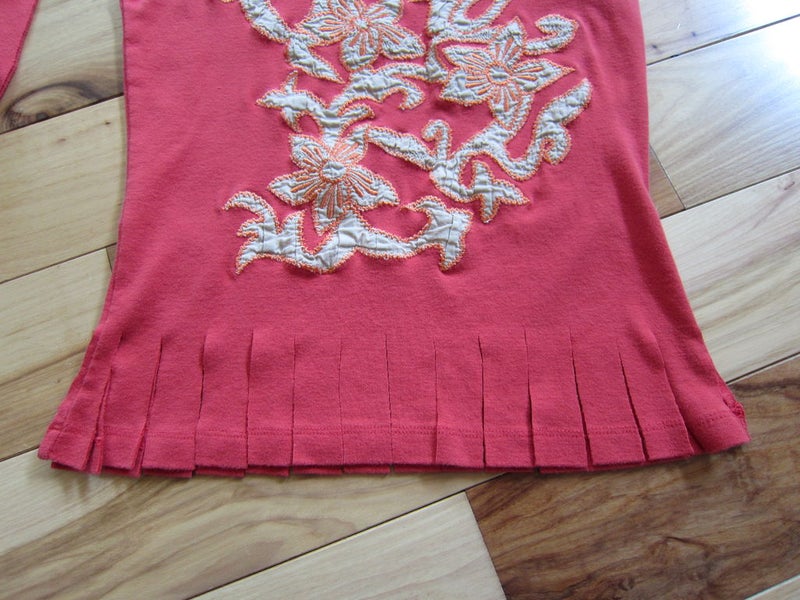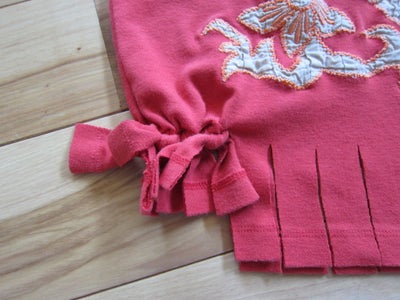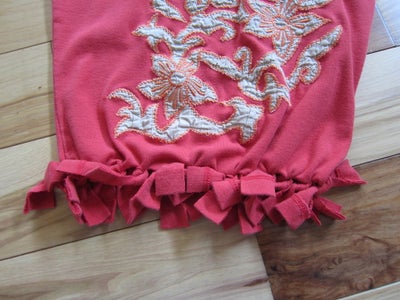 Picture credit : https://www.instructables.com/id/No-Sew-10-Minute-T-Shirt-Tote/
T-Shirts to Necklace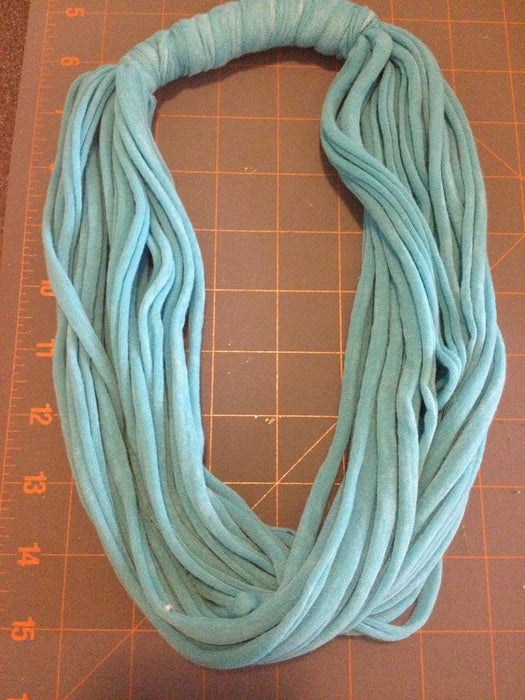 You will need:
Crew neck T-shirt
Scissors
Steps:
Lay the T-shirt on a flat surface
Cut out the neckline of the T-shirt
Cut the remaining T-shirts into strips across the torso. This will form a big loop
Put all the loops together and pull
Form a twist holding the two ends of the loop
Combine both ends into one
Using the leftover fabrics, wrap a few rounds around the strips
Knot it.
Picture Credit: https://www.instructables.com/id/T-shirt-Necklace/
May we all play our part in reducing waste towards the fashion and textiles industry and have fun in the process of upcycling our old clothings!
This article is written by Melinda Lau from the School of Fashion & Design.