MDIS x The Insane Studio Presentation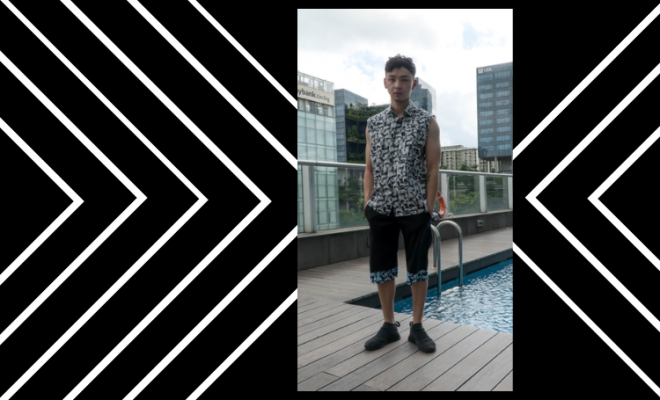 The Challenge
Our School of Fashion and Design (SFD) students are back with another collaboration – this time, MDIS has recently partnered with the local brand The InSane Studio. The InSane Studio had recently launched their brand-new genderless collection – consisting of printed fabrications. Inspired by the collection, the brand challenged the students to create their own printed fabrics and apply it in their own collection according to their chosen theme.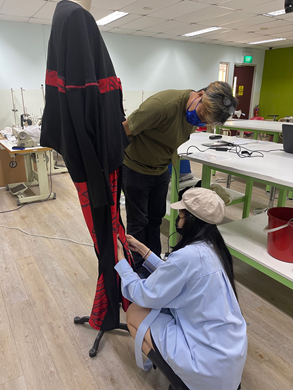 With that, our hardworking SFD students were tasked to create their very own special capsule collections that encapsulate the customer profile and direction of The InSane Studio. Students had their A-game on, pushing through several rounds of vigorous consultation and exchange of ideas. A big hurdle that students had to face was during production, where they had to ensure that their creation fits all, regardless of gender or size.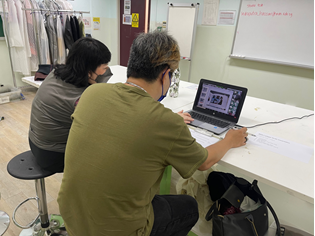 Students put their best foot forward, presenting their best work which included choosing their ideas to produce their final illustrated collections and many more. They were given opportunities to get creative with their designs, such as transformative construction, fabric manipulation and creating silhouettes that appealed to everyone.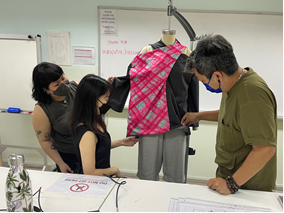 At the end, students showcased their completed final garment to Mr Terry Yeo for his judgement on presentation. The collections were presented both online and offline.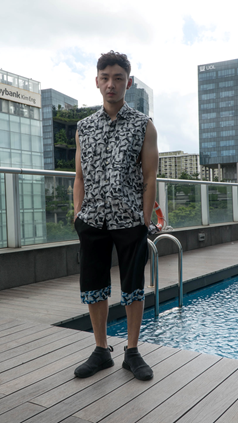 The Brand
Founded by Mr Terry Yeo in 2009, The InSane Studio represented the sanity of one's dreams and in making it possible. Having been in the fashion industry for more than 20 years, Mr Yeo wanted to create a new fashion statement that experiments with the unconventional. The InSane Studio reflects the exploration of his imaginative mind that enjoys being challenged in unimaginable ways.
"We like to explore far out of the box ideas and bring them to life. We make the impossible dream clothes possible to wear." — Mr Terry Yeo
The InSane Studio likes to take on unique projects that are not mainstream to many. For instance, the studio participated in projects like the "Melissa AW15 Launch" where the studio made dresses on paper for their show and "Samsung Fashion Stepout 2013" in which they showcased 27 ways to cut a tee.
The InSane Studio is an esteemed member and fashion ambassador of the ASEAN Fashion Designer Showcase representing Singapore.
The Designer
Known for experimenting with various materials from leather, plastic, crochet and paper, Mr Terry Yeo is the Willy Wonka of the Singapore fashion industry. Born on 19 September 1979, Terry established his name in the industry with his wickedly original ideas and designs.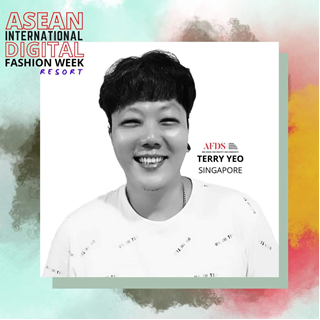 He had the chance to work with big names in the industry like Metro, Giordano, Beverly Hill Polo Club and Hush Puppies. Aside from fashion, he has also been actively involved in design projects with Motorola, SingTel, Paragon and The New Paper. Terry also has an eye for competitions, winning several prestigious accolades, including being the 1st Runner Up in the Young Singapore Fashion Designers Contest, a national competition.
Written by Indraputra Hasssan
Edited by Betache Precious Mae