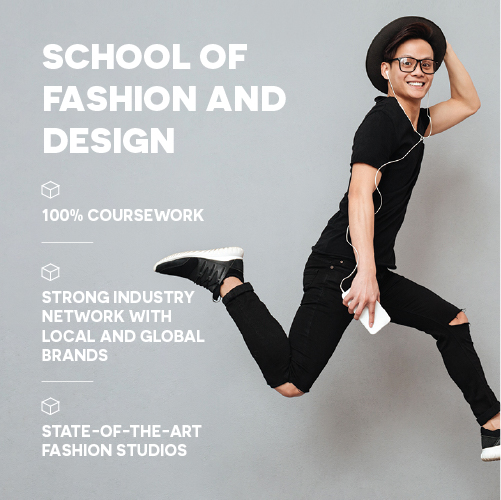 Fashion and Design Programmes Available in MDIS
In line with the rapidly growing and ever-changing fashion industry, the MDIS School of Fashion and Design (SFD) offers two degree programmes for those interested in fashion design or fashion marketing and communication. Leading up to the degree programmes, students can pursue the International Foundation Diploma and Higher Diploma in Fashion Design and Marketing to build the necessary skill set and knowledge prior to furthering their studies in a degree specialisation of their choice.
Those seeking to go into Fashion and Marketing can explore the Bachelor of Arts (Hons) Fashion Communication and Promotion awarded by Teesside University (UK). This programme focuses on the creative approach for developing contemporary and original fashion styling, digital marketing, as well as media and communication direction.
Alternatively, those keen on advancing in fashion illustration and portfolio can opt for the progression pathway leading to the University of Sunderland's (UK) Bachelor of Arts (Hons) Fashion Product and Promotion. This programme explores students' individuality as designers as they experiment and innovate on the marketing and promotional aspects of fashion.
By offering these specialisations, the school hopes to nurture students to become competitive young talents of the industry, and to make their mark in the fashion world as they unleash their creative ideas.
Students will undergo a 100% coursework curriculum with project and studio practice. Learning experiences are also enhanced through an optimal student-lecturer ratio, classes with experienced teaching faculty, and modern facilities housed within on-campus Fashion Studios.
To work towards a more industry-led learning ground, students will have opportunities to collaborate with local or global brands in practical real-life collaborations and through participating in the Graduate Fashion Show – all part of the curriculum here in our school in Singapore. Read more about the MDIS Graduate Fashion Show here.
List of Programmes
At MDIS School of Fashion and Design, we offer specialised programmes in fashion design and marketing, ranging from International Foundation Diploma to Bachelor's degree.
Degree
Advanced Diploma
Higher Diploma
Diploma
International Foundation Diploma
The following programmes are currently on teach out mode. We are no longer accepting students for these programmes.
Bachelor of Arts (Honours) Fashion and Textile Design, awarded by University of Portsmouth (Teach-out by Dec 2023)
Faculty and Staff
The School of Fashion and Design faculty is made up of experienced and well qualified industry professionals.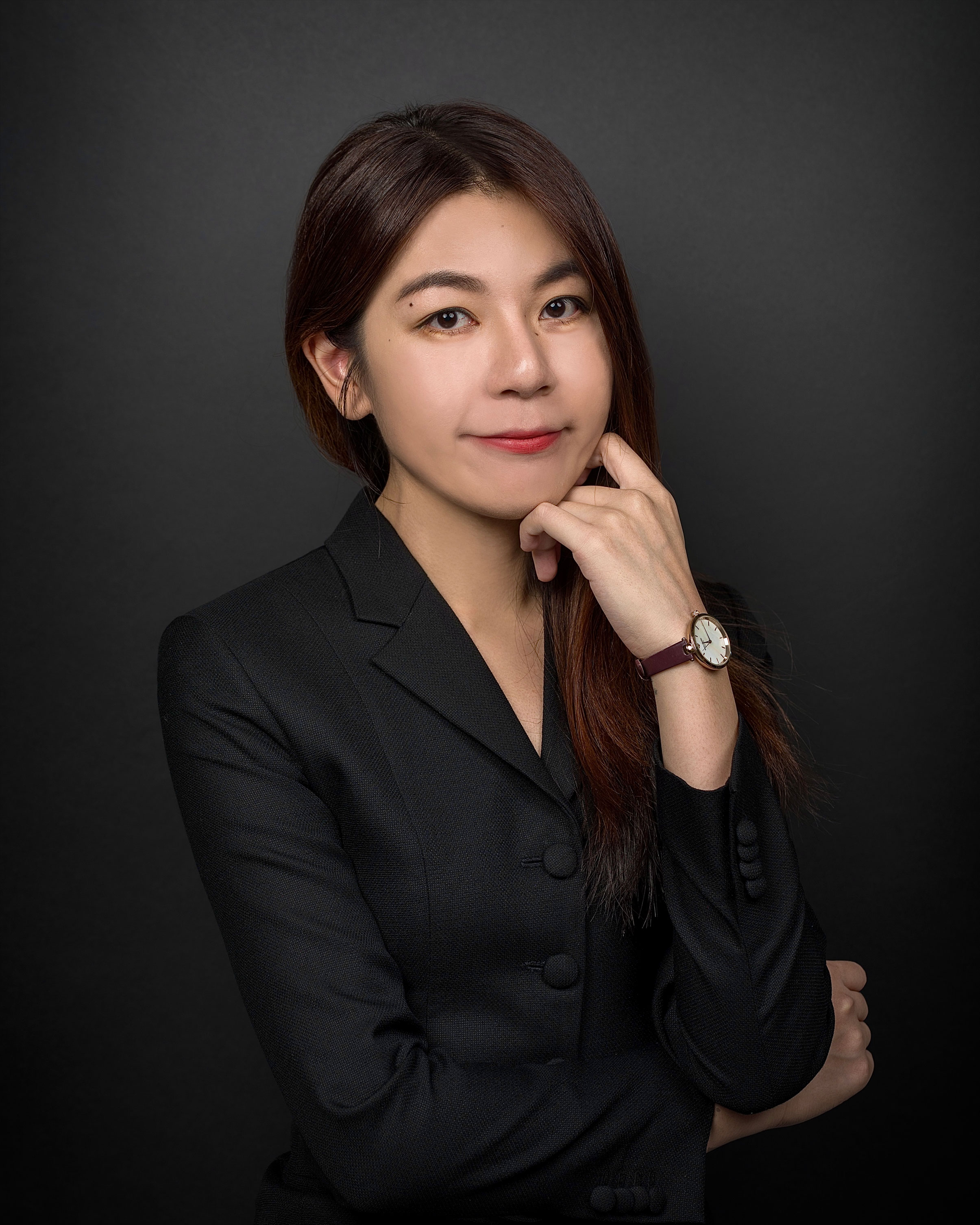 Alexis Fong

Head of School
MDIS School of Fashion and Design
Alexis Fong is an educator who has a big love for tailoring, fashion design and marketing. Her interest lies in visual and conceptual arts, and it has seen her dedicate her career to the fashion and education industry for more than seven years, and counting.
When it comes to fashion design, Alexis is inclined towards adaptability and forward-thinking. Her expertise ranges from traditional pattern-cutting skills to graphic design and computer-aided 3D modelling. She had the opportunity to work with acclaimed fashion designer Christian Siriano from New York, and her portfolio spans local and international runways, in addition to lecturing in Uzbekistan, Central Asia.
Alexis is often fascinated by fashion events and has been invovled in the facilitation of MDIST Fashion Show in the Year 2022.
For Alexis, Ït is not the work that pushes the boundaries but the hear to learn and educate..." that spurs her continuous efforts in the different areas of fashion.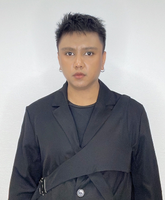 Indraputra Hasssan
Lecturer
MDIS School of Fashion and Design
Indraputra Hasssan is a Fashion Lecturer and also the Programme Leader for MDIS Higher Diploma Program and also the Teesside University degree programme. His interest in fashion has made him the Valedictorian of class 2018 when he studied BA (Hons) Fashion Design at the University of East London majoring in Creative Pattern Cutting and Textile.
Indraputra working experience includes 6 years of experience in the education industry. He started his education career from being a Technical Officer and climb the corporate leader to a Programme Leader role which explains his strength in technical modules. In his portfolio, he also dabbled in product and fashion styling, backstage manager for local and international fashion runways, magazine shoots and billboards. He has done styling work for luxury brands such as Dior, LV, Self-Portrait, Jason Wu and many more.
There's a quote by Malcom X that he believes and stands by, "Education is the passport for the future, for tomorrow belongs to those who prepare for it today."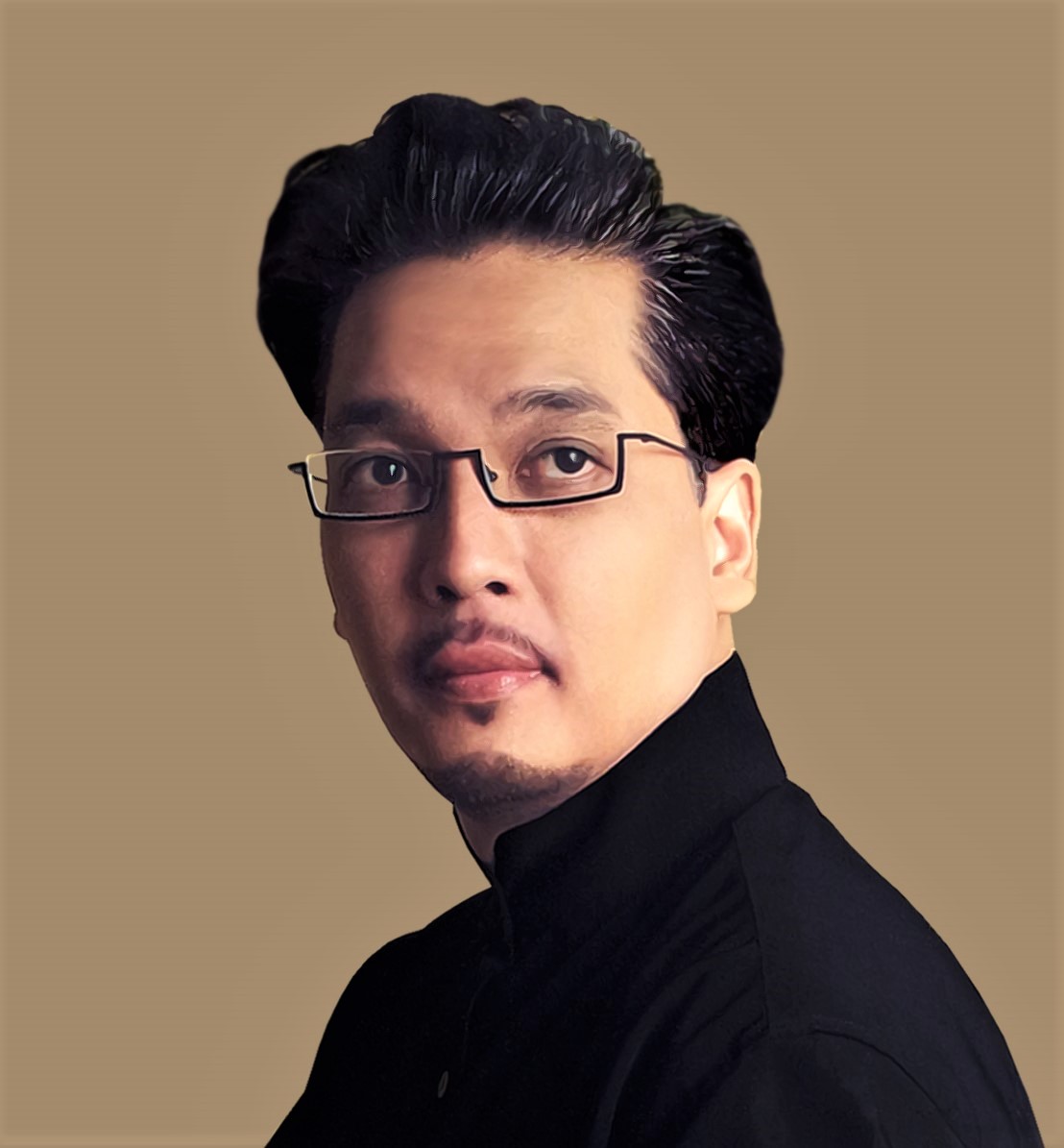 Irfan Kasmadi
Jewellery Programme Leader
MDIS School of Fashion and Design
As a designer and an educator with over 25 years of industry and academic experience in diversified design fields and institutions in Singapore and overseas, it has instrumented Irfan Kasmadi with skills, knowledge, and expertise in inspiring and fostering creativity and design entrepreneurship among students. Irfan views education and design as the process of devising not individually but the whole system or environment, design as participation, and as an educational discipline that unites arts and technology, and perhaps even further definitions, bridging creative ideas and education into new grounds that are not conformed by traditions and operations that are cast in stone.
Throughout his ever-widening scope of passion and commitment to art and design, Irfan has received several accolades in the design and education industry since his early years in art education. In 1992, he won the Singapore Jewellery Design Award organized by Singapore Design Council. In 1995, he was awarded by the Singapore Prime Minister's Office Public Service Division for winning the Redesign of National Day Awards Medals Competition. In 1997, Royal Melbourne Institute of Technology, Australia, awarded him with Medici Award for Outstanding and Continuing Student in Bachelor of Arts (Fine Arts) majoring in Gold and Silversmithing. The following year in 1998, he received an Overseas Postgraduate Research Scholarship in Master of Arts (Fine Arts).
His excellent interpersonal skills and career in ploughing the fields of education, fine arts, and design have propelled him to explore and re-enforce links between the students, society, art, and design that are not based solely on acquisition but on differentiation, identity, and innovation in the 21st century. Irfan brings education with a shining beacon of kaleidoscopic view of a broad range of academic pathways that nurtures students with the spectrum of design knowledge to business practices. His multi-disciplinary expertise lies in traditional to contemporary jewellery practices, art history, design technology, curriculum and design management, publication, visual merchandising, marketing, and packaging to digital design and everything else in between.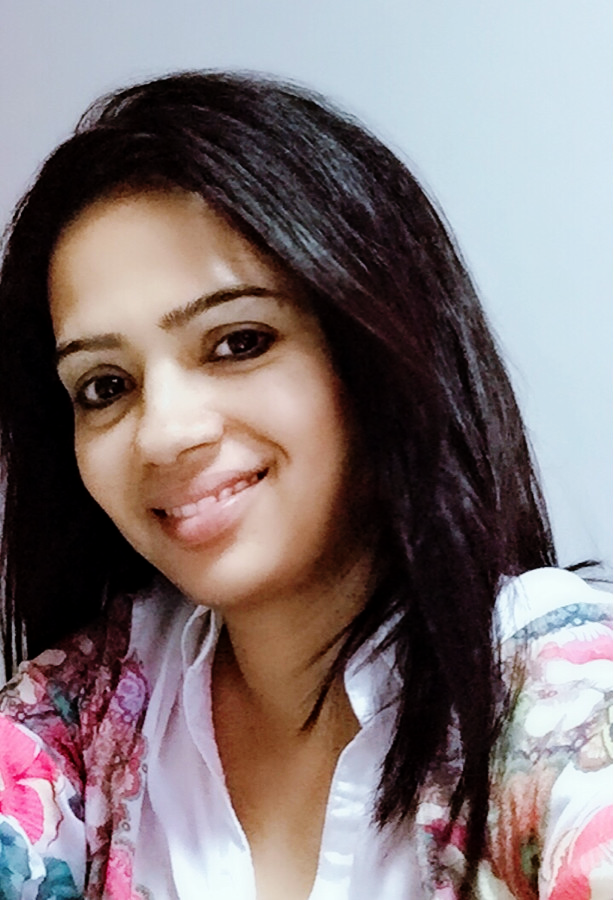 Aparna Ganguly
Associate Lecturer
MDIS School of Fashion and Design
Aparna Ganguly is a fashion professional strategist who loves to create great products and brings it to people online and offline. She has been in the fashion industry for 20 years specializing in product development and has in-depth knowledge of merchandising, product development, negotiations, sourcing and vendor management, budgeting, cost controls, branding and team building. She held various regional positions during her career in the retail industry. She worked as Regional Merchandising Manager at Crocs Shoes and Regional Product Manager at Bata Shoes. She managed various countries in Southeast Asia as well as Australia, Japan, and Korea. She is widely travelled and attends the most important international leather and fashion accessories and footwear event, Micam and Mipel Fair in Milan and Canton Fair in China.
She holds a Masters in Design in Fashion Design and Technology specializing in Leather Apparel Design and Technology from National Institute of Fashion Technology (NIFT, New Delhi). She has a passion for teaching and organizes events for children to educate them on sustainability, recycling and upcycling of scraps. She is also running her Art Academy for kids and adults since 2015.
Currently, she is an associate lecturer at the MDIS School of Fashion and Design.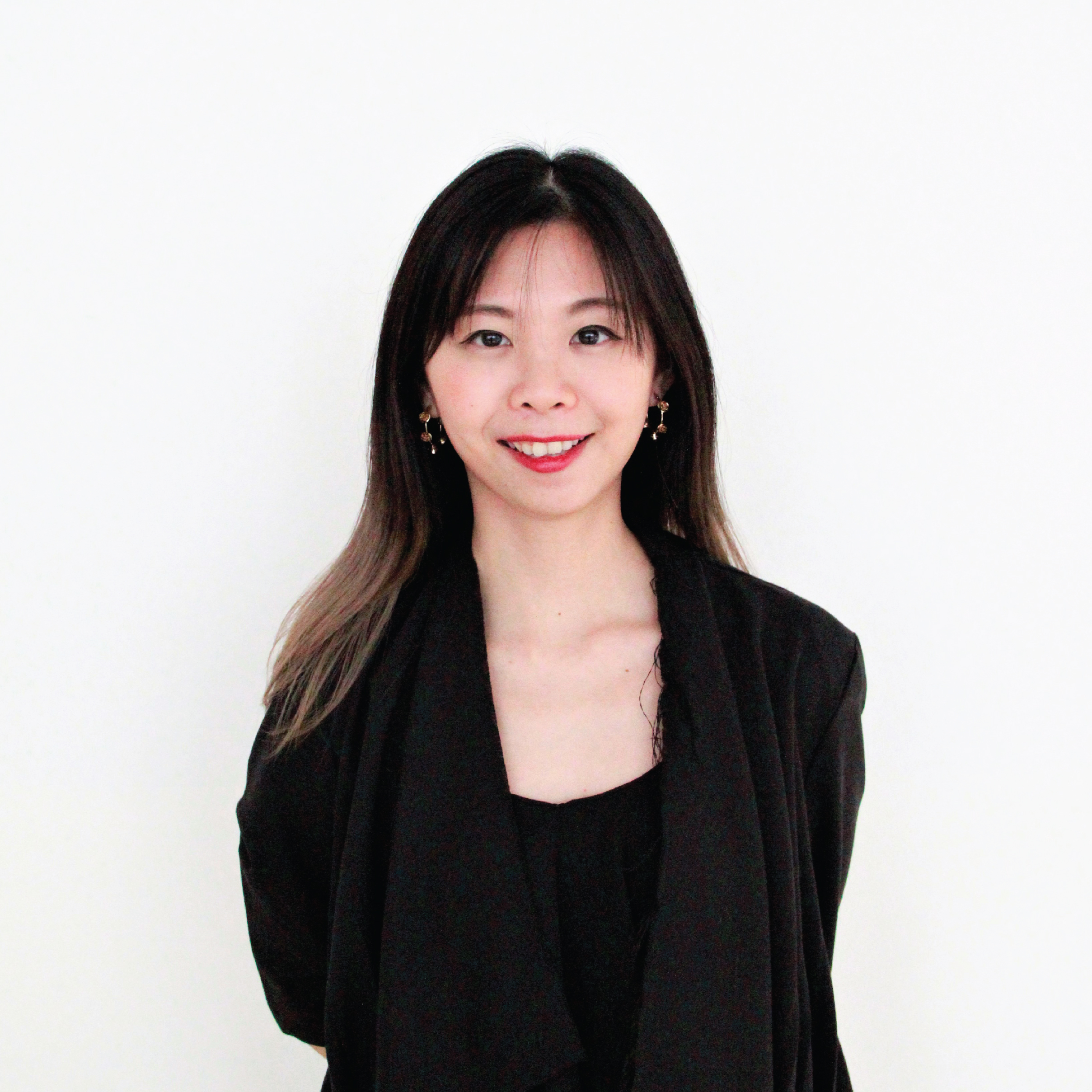 Ace Chia
Associate Lecturer
MDIS School of Fashion and Design
Ace has eight years of experience in the fashion industry and has collaborated with brands such as L'Oréal Professional and Triumph International for her label. Her expertise includes apparel design, footwear design, pattern-making and conceptualisation.
In 2014, Ace was invited as a speaker during the inaugural Singapore Design Week. As a fashion photographer, she has published works in magazines and worked with companies such as Shiseido Professional and TruDance.
As a lecturer, Ace has been involved in a number of collaborations, including womenswear brands such as Ouwey Taiwan and i-13 Concept Pte Ltd. For these projects, she mentored students and helped them to gain an understanding of the industry and develop market-ready products.
While juggling her passion for teaching and running events for her photography company, she has completed her Master of Arts in Design.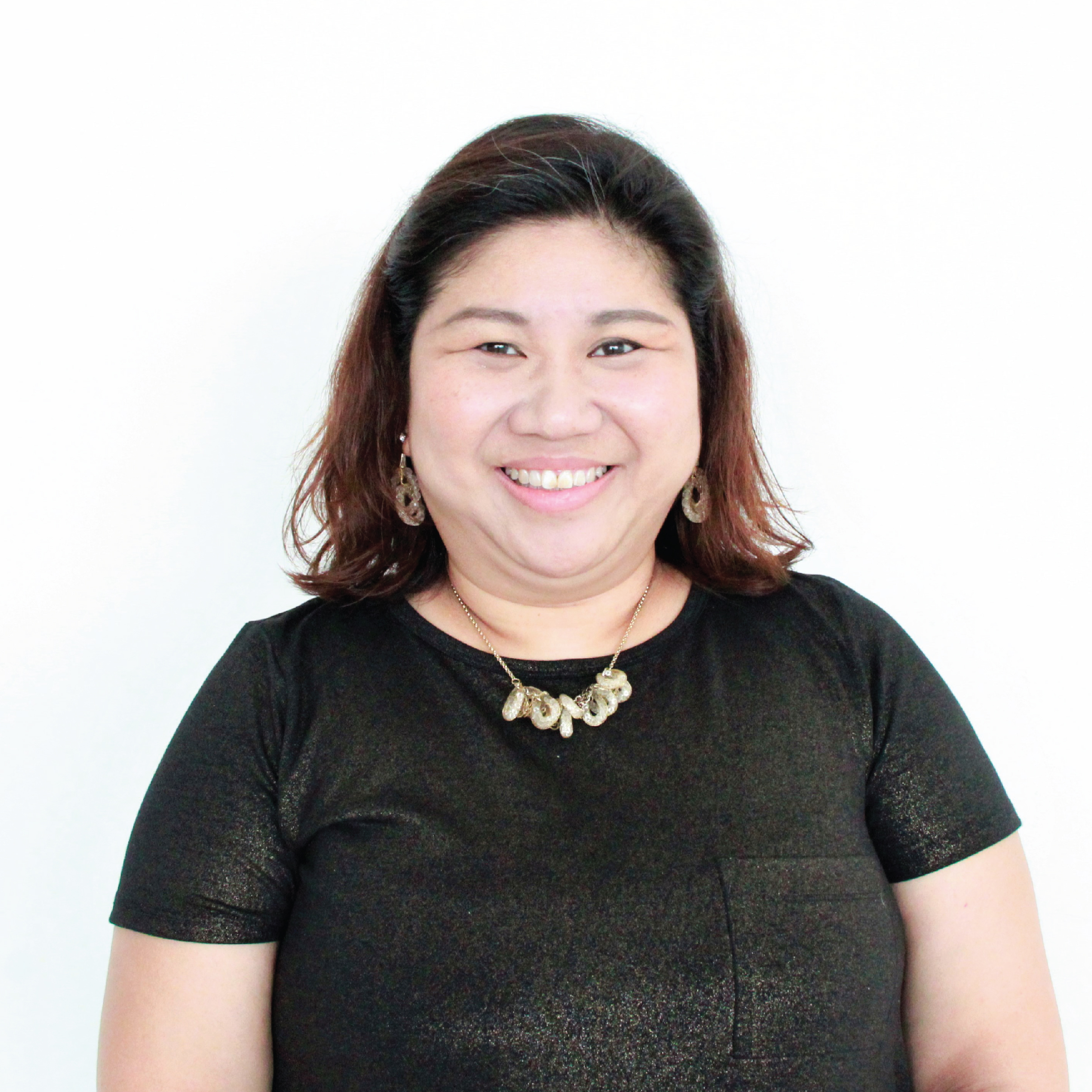 Carolynne Ng
Associate Lecturer
MDIS School of Fashion and Design
Carolynne Ng has been a creative business solutions designer and a collaborative relationship builder since attaining a Bachelor of Business degree from the University of Technology Sydney (UTS), Australia, in 2000. She is currently pursuing the Master of Arts in Professional Education with the National Institute of Education and will be graduating in 2021.
She was a programme coordinator and lecturer for Raffles College of Higher Education, a private education institution. Prior to this, she became the Business Director for Elementz Media, managing the advertising and sales for Singapore's edition of L'Officiel. She has also represented image consultant company Jill Lowe International. Currently, she is an associate lecturer at the MDIS School of Fashion and Design.
Carolynne holds the Advanced Certificate in Training and Assessment (ACTA) and Advanced Certificate in Career Development Facilitation (ACCDF), and is also certified as a Strength Deployment Inventory (SDI) Facilitator. She is a trainer for Everest Innovation where she delivers WSQ programmes on leadership and people management, and business management. Furthermore, she designs corporate training programmes and is an Instructional Designer for authoring platform, ArClab.
Currently, she is the Lead Growth Specialist for The Good Life Family Club where marketing opportunities are created for various brands. In 25 years of her career, she has worked in various industries ranging from advertising, to manufacturing, and including healthcare for both local and international markets.
Passion for Fashion? Join Our Fashion and Design School in Singapore
Upon successful completion of the programme, graduates will seek opportunities in the aspects of designing, retailing, marketing, merchandising, styling and branding in Singapore and Overseas.
Prospective fashion and design students can go to the official Facebook page to get an insight into what our school programme in Singapore has to offer.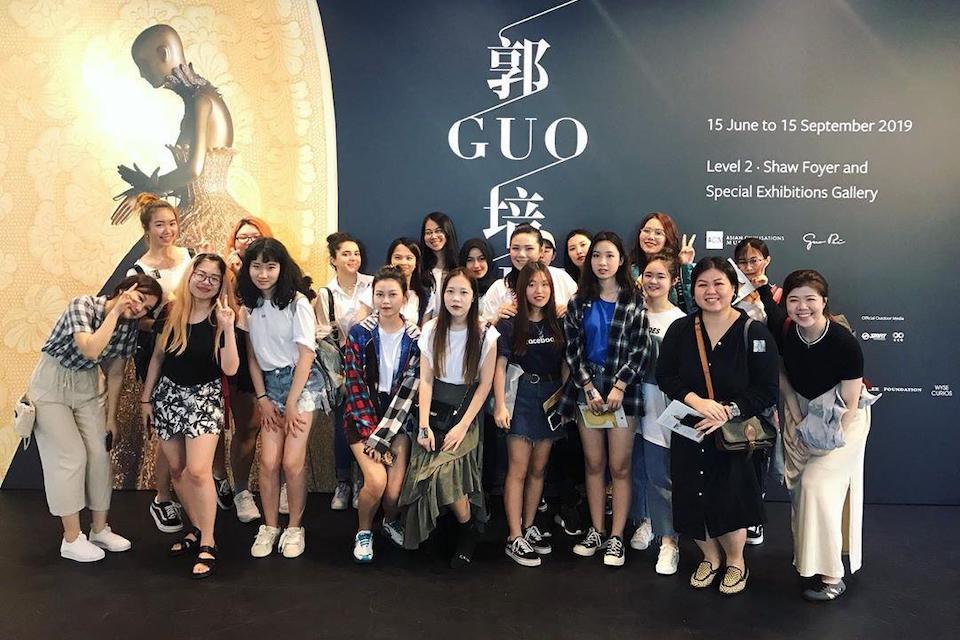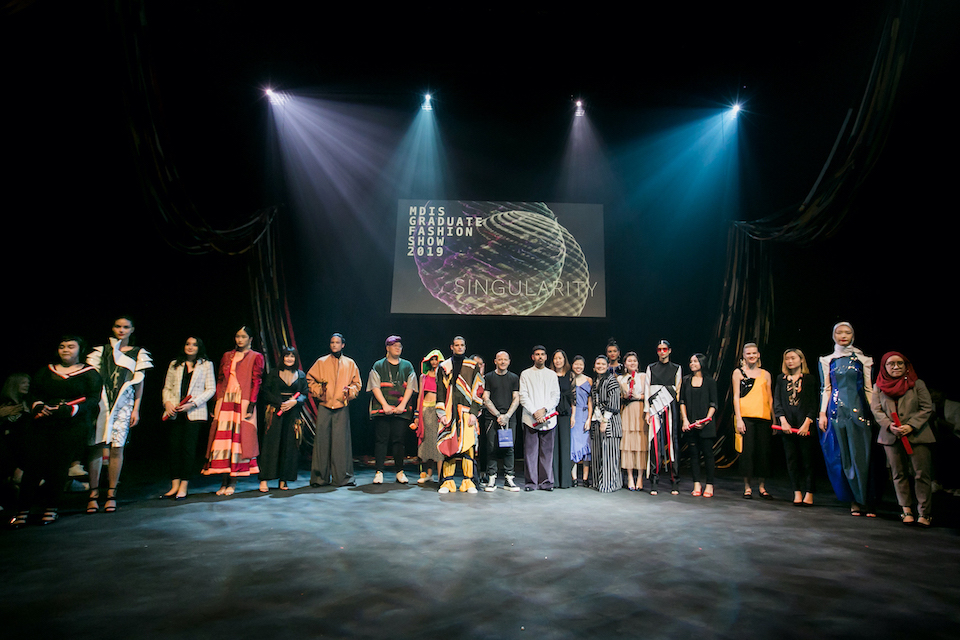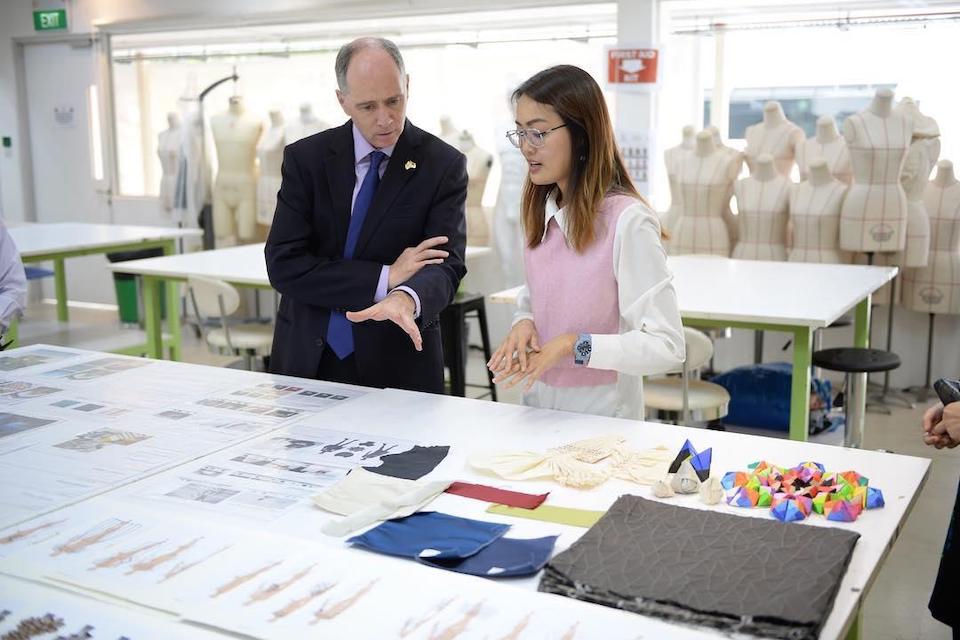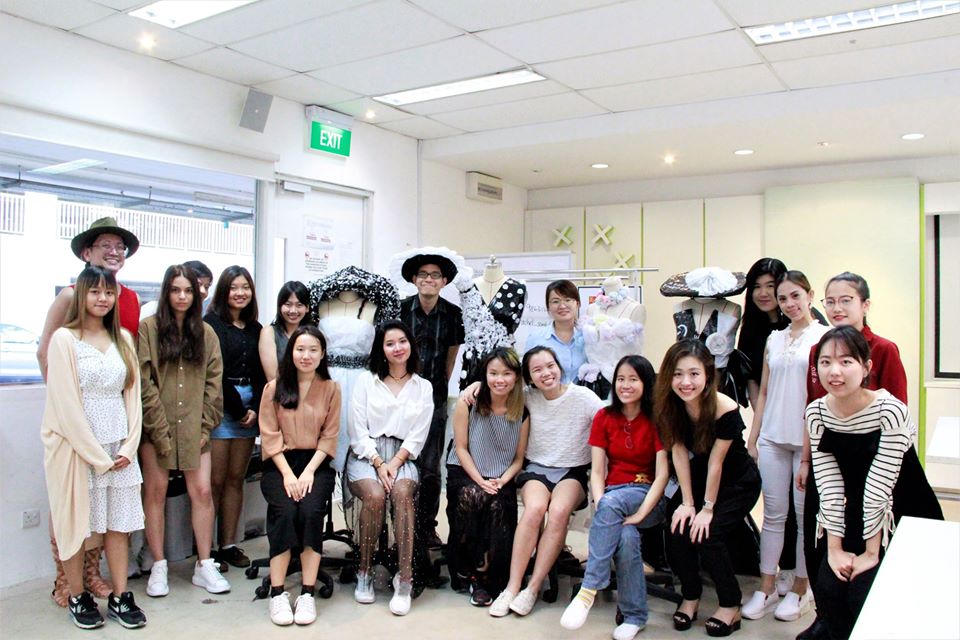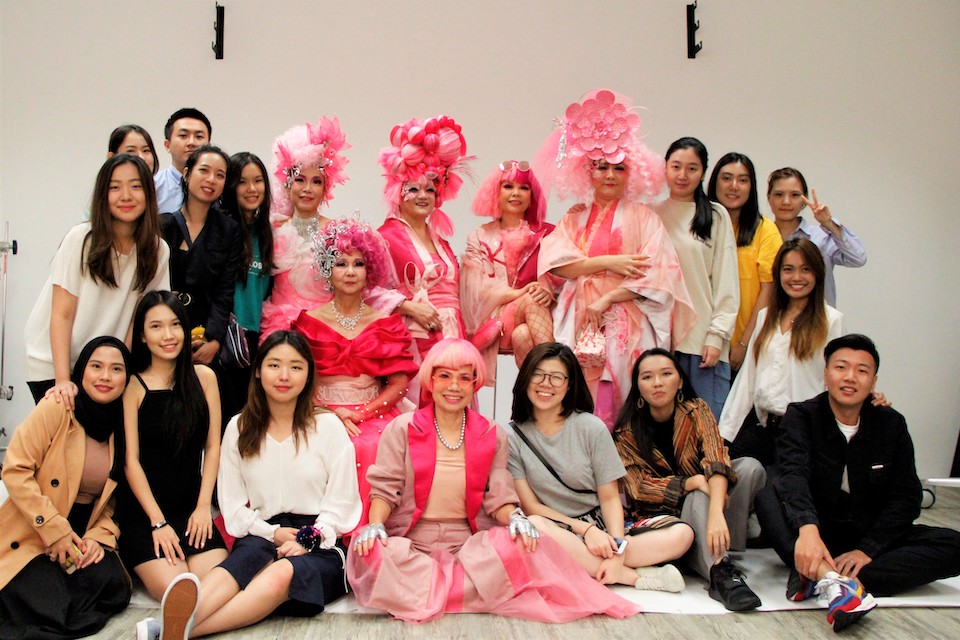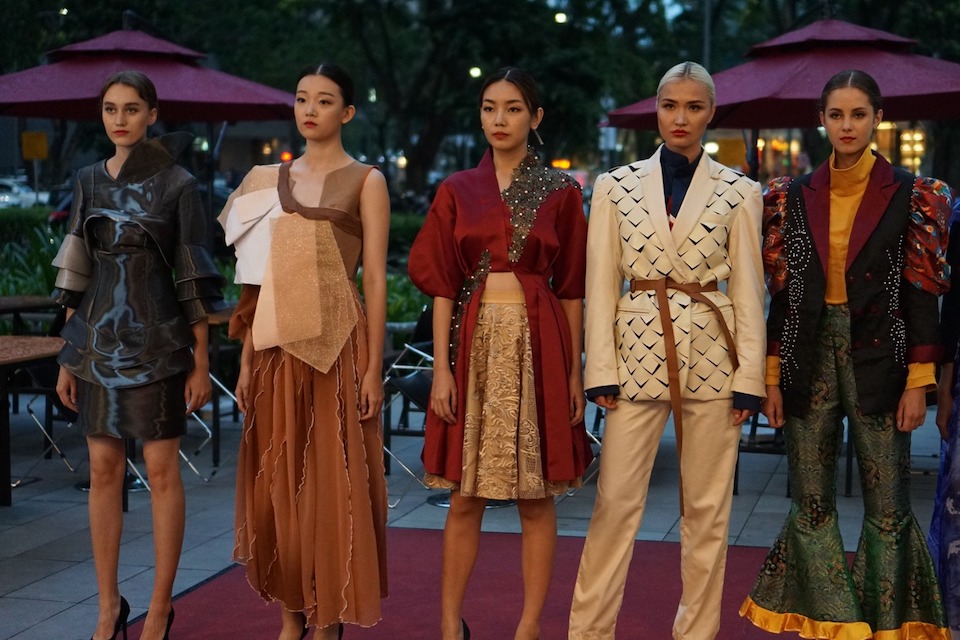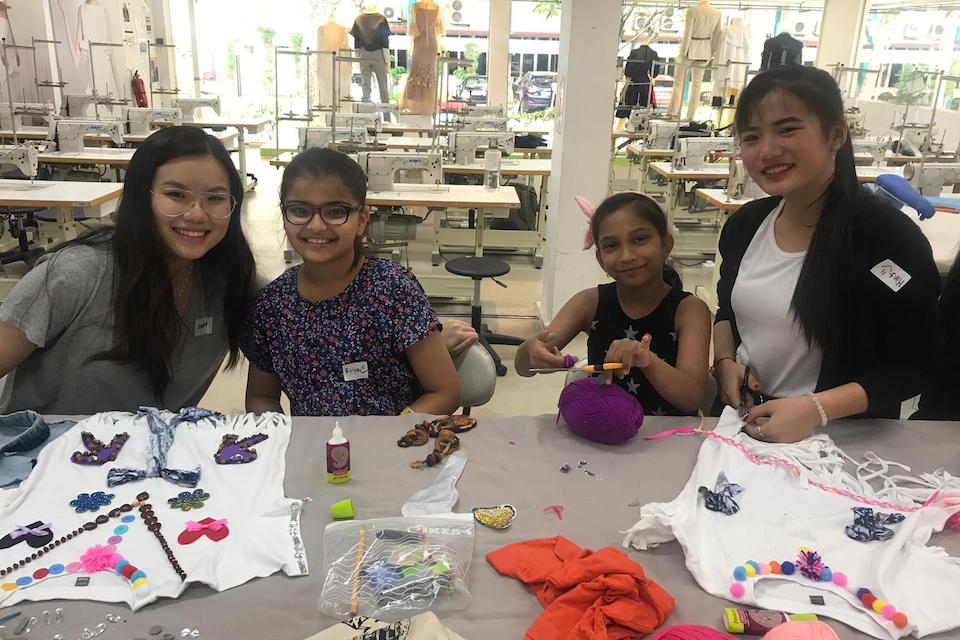 Read about the experiences of both local and international students at MDIS.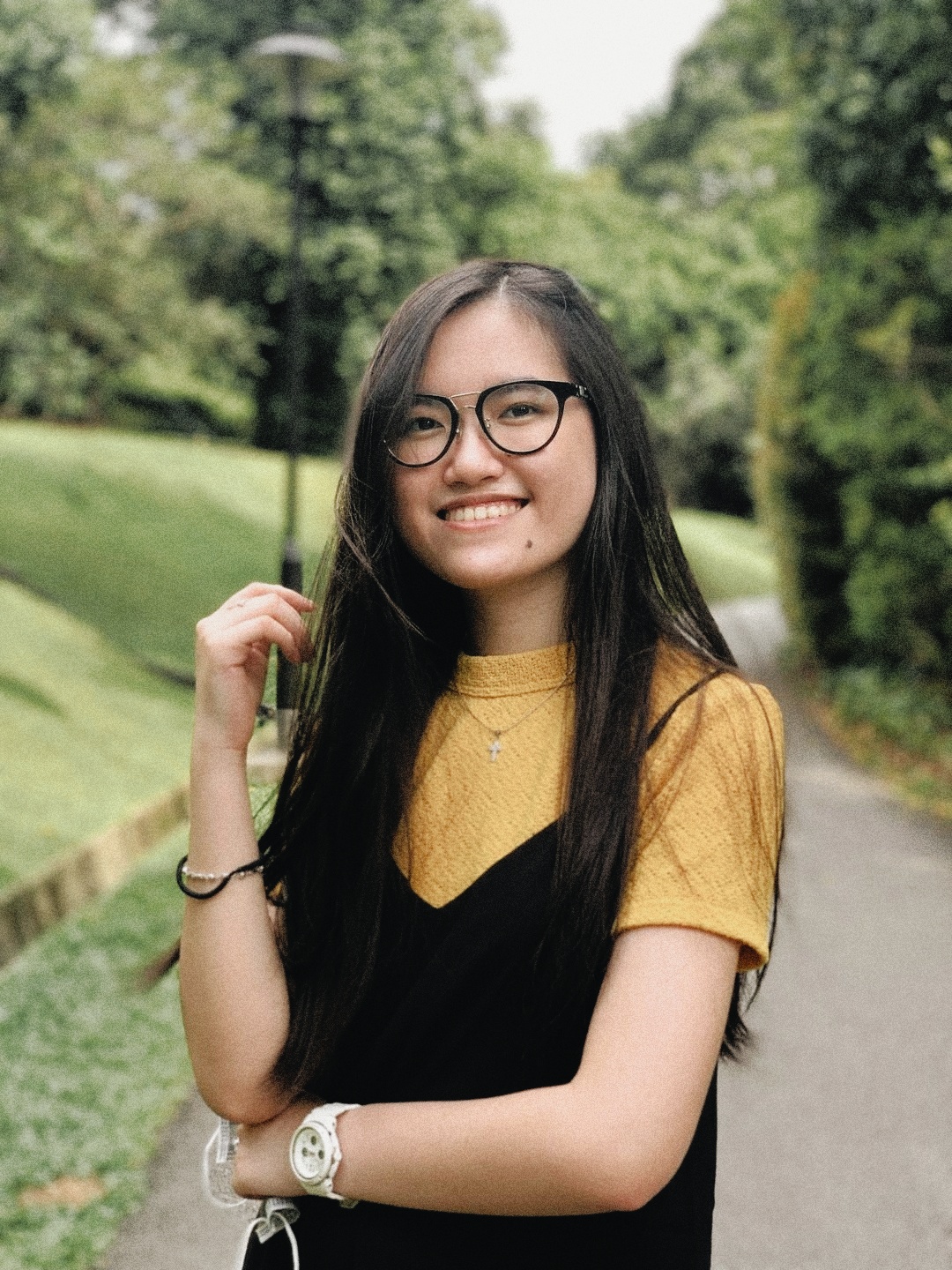 "The MDIS School of Fashion and Design had provided me with a convenient education pathway from the foundation stage into a degree programme. In addition, as I have no prior experience or knowledge of fashion and design, my lecturers helped me learn everything from the basics – this has enabled me to follow each of the steps in my programme well. As the school collaborates with brands, the modules are industry-relevant in preparing me for my career – this has allowed me to learn how to work and deal with clients. "
Bridgitta Angeline
MDIS Alumna
Class of 2022
Bachelor of Arts (Honors) Fashion and Textile Design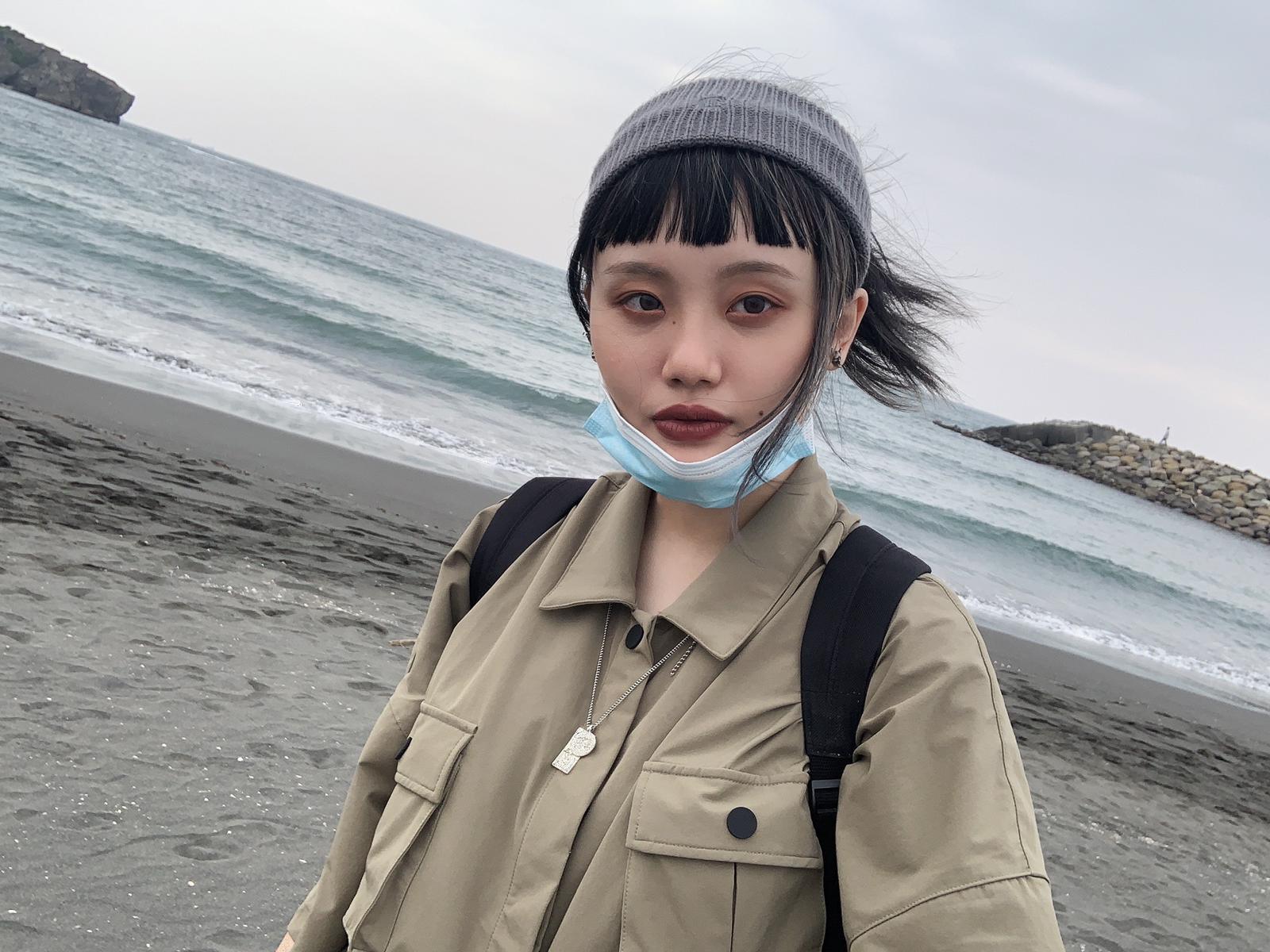 "My programme provided me with a clear structure for creating my designs, starting from research to textiles. In addition to fashion design, the programme has provided me with insights into textile design, which has helped enhance my designs and originality. Despite having difficulties achieving an ideal shape/silhouette, I highly enjoy making my own garments, as the final result is always worth it. Through the challenges of making each garment, I would always gain a new understanding and knowledge of drafting, sewing and fabric properties."
Teo Ka Yong
MDIS Alumna
Class of 2021
Bachelor of Arts (Honours) Fashion and Textile Design
"In the fast-changing and competitive world of fashion design today, my programme is always up-to-date with trends in beauty. All my modules have been engaging and have provided me with the chance to improve myself continuously. For example, I initially struggled with writing my assignments, but my lecturers guided me throughout the process."
Jiang Zhi Bo
MDIS Alumna
Class of 2021
Bachelor of Arts (Honors) Fashion and Textile Design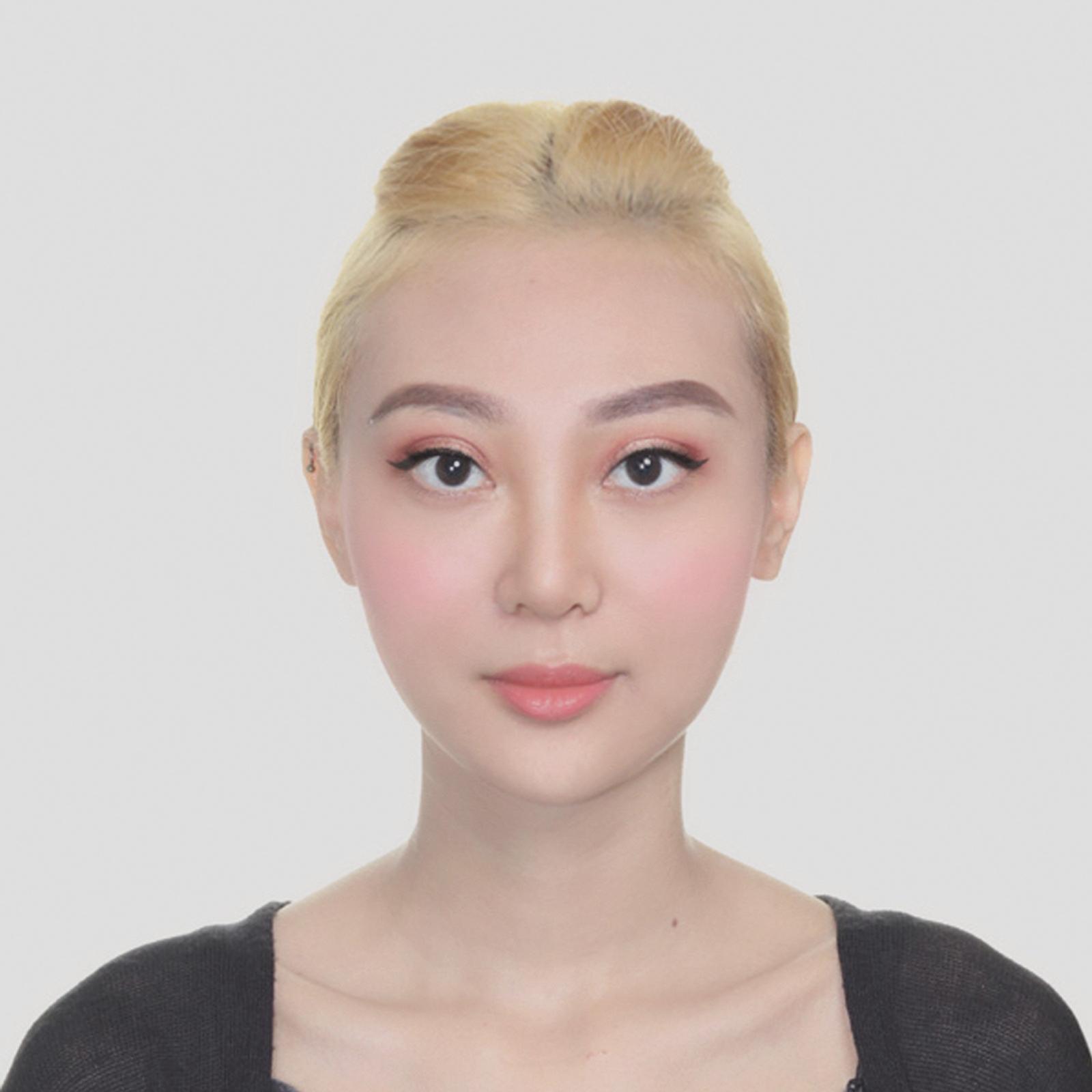 "MDIS was my top choice as I wanted an environment that had a diverse mix of disciplines so that I could mingle and network with people across different faculties. My favourite aspect of my full-time programme at the School of Fashion and Design was that I was able to explore and transform my ideas into live physical works of art. The process of doing so was really enjoyable as I got to experience different techniques and innovations. My course has definitely helped me realise my dream of creating my own brand after gaining some experience in the fashion industry. I would highly recommend the MDIS School of Fashion and Design to anyone who wants to make a difference in the industry by creating your own labels after you graduate with the skills and experience you have developed here."
Ma Ni
MDIS Alumna
Class of 2021
Bachelor of Arts (Honors) Fashion Design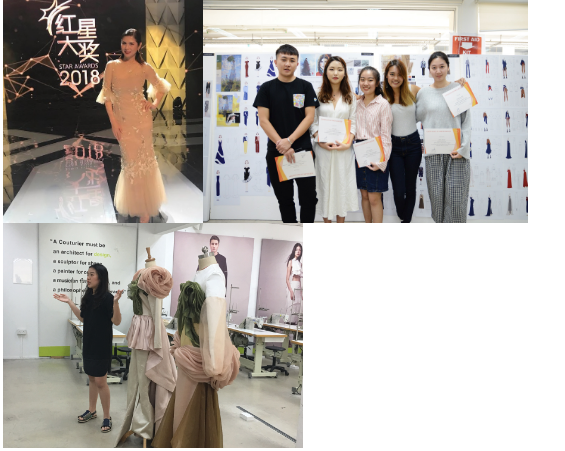 Students in the MDIS campus will have opportunities to do collaborations with local and global brands.
Some recent examples are:
Mediacorp Star Awards 2018 (outfit for Actress Pan Ling Ling)
Mediacorp SPOP SING! 2018 (outfit for Singer/Actor Nathan Hartono)
Ouwey womenswear (designs selected and sold online across major cities in China)
Royal Commonwealth Society Recycled Plastics Avant-Garde Modest Wear

Frequently Asked Questions (FAQs)
Contact Us
Local Students
International Students