Trend In The Spotlight (featuring A Fashion Excursion)
Making A Case For The Catsuit
Strutting its way down the runways of fashion shows and spotted headlining notable fashion brands like Balenciaga and Richard Quinn, the catsuit is back – bigger and bolder than ever! Form-fitting and instantly stylish, catsuits are the perfect choice for anyone who wants to make a dramatic entrance.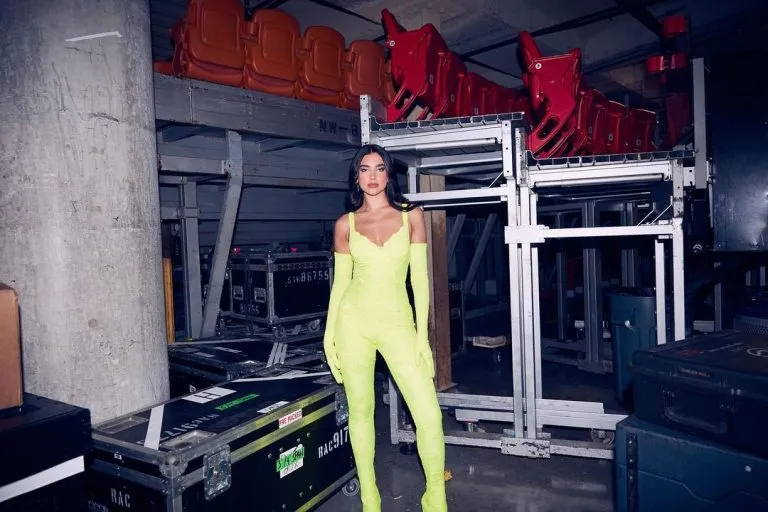 The catsuit is one of the boldest trends to emerge this year. Once trending back in the 80s, catsuits have recently appeared on various celebrities such as Dua Lipa and Lizzo. Catsuits now come in a variety of designs – from floral ones to bright bold colours – there are even catsuits that come with built-in heels for maximum elegance.
When it comes to fashion styling, catsuits are perfect for any aesthetic and style. Striking a balance between strength and femininity, the body-hugging silhouette evokes a sense of power and sensuality without being overly revealing. Think ultra-trendy with great panache.
How brands manage to hop on to the catsuit trend is through market research. Aside from just trend forecasting, brands must also ensure that they incorporate the latest trends into their visual identity, blending seamlessly across digital experiences and in-store merchandise.
Trend Research Excursion
Just like how brands keep up with the trends, at MDIS School of Fashion and Design (SFD), our fashion students are also kept up-to-date with the latest in the fashion industry. This time, our SFD Associate Lecturer, Ms Sarala VK conducted an out-of-classroom activity learning session with the fashion students from the International Foundation Diploma (IFD) in Fashion Design and Marketing cohort.
Fashion and The City
The students had the opportunity to get a glimpse of a few sets in Mediacorp as well as take a trip down to Orchard. At Mediacorp, one of the sets the students visited was Vasantham's "Yaar En Stylist" fashion competition. Our fashion students were able to observe the contestants' design process, as well as how they created their final prototype for the competition.
After exploring Mediacorp, the students headed over to Orchard Road to see how brands handle their retail aspects as well as brand development. Over at Design Orchard, they learned about concession retailing and how brands weave together their brand stories, packaging, layout, and visual display. Aside from Design Orchard, Ms Sarala VK brought the fashion students along Orchard Road to apply the fashion theory that they have learned in class to real life. The students went around various iconic stores such as Gentle Monster and Christian Louboutin to learn about the several types of brick-and-mortar stores such as mono brand, franchisee and more.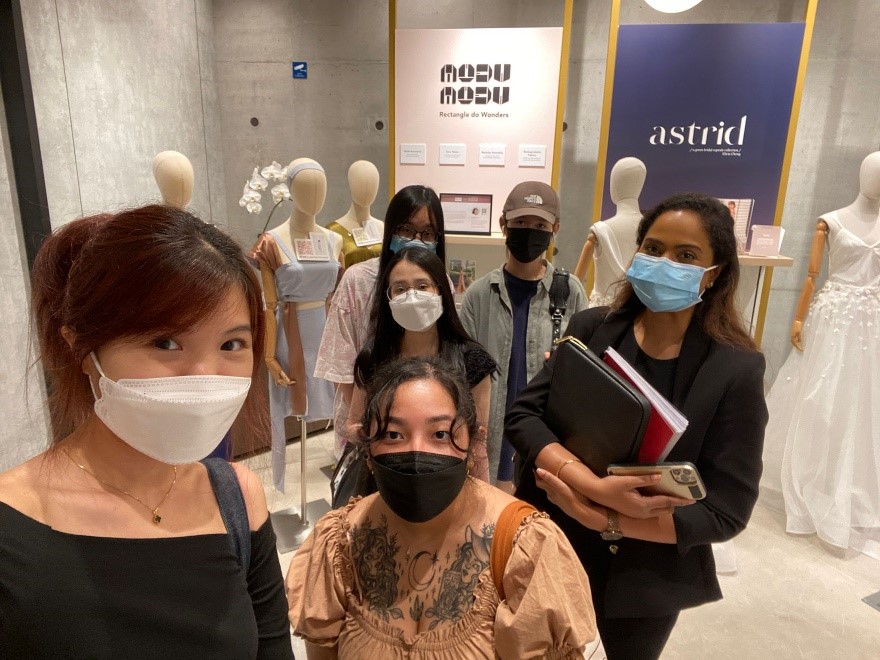 Out-of-classroom activities such as excursions help to create a holistic learning experience that equips students with better knowledge, observation skills and awareness of the fashion community.
School of Fashion and Design
Looking to kick-start a fashion business or simply just eager to break out in the fashion industry? Look no further! Here at MDIS School of Fashion and Design (SFD), we offer design courses from diploma to degree. We welcome both local and international students and are open to accepting a variety of students – from students seeking full-time fashion programmes as well as mature students looking for part-time design courses. SFD equips students with the necessary skill set and experience to get them started on their passion for fashion. Browse our full list of fashion courses here.

Written by Natasha Sharudin
Edited by Betache Precious Mae
References: