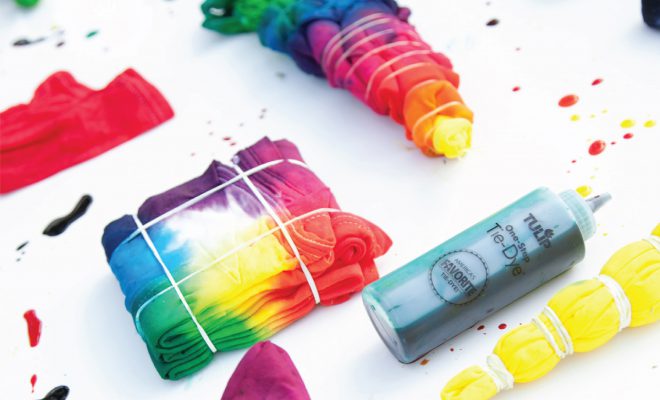 Tie-dying is a technique that has been around for over 6000 years. Tie-dyeing requires a resist-dyeing technique which involves folding, tying, stitching, crumpling parts of a fabric before adding dye. This inhibits the flow of dye through the knotted areas of the fabric and that is what gives each piece of fabric its unique print.
Tie-dyeing was popularised in the 1960s by the hippie movement, also known as the counter-culture era. Western teenagers who protested against mainstream norms and practices, turned to creativity as a means to express their displeasure and angst.
One of the popular trends that arose during this era was tie-dyed garments. These bright coloured garments were a way to stand out from the crowd and make a statement. Tie-dyed garments became synonymous with the hippies, as a result.
The hippies were also known to be rebellious and outspoken in nature, and it was due to this that tie-dyed garments were often associated with bad company.
Gone with the bad reputation at present day, tie-dyed garments are back in trend and paraded down many runways. Tie-dying is also a fashion technique that is seen as cool, organic and unique as no two prints will come out exactly the same. Big brands are also seen hopping on the bandwagon.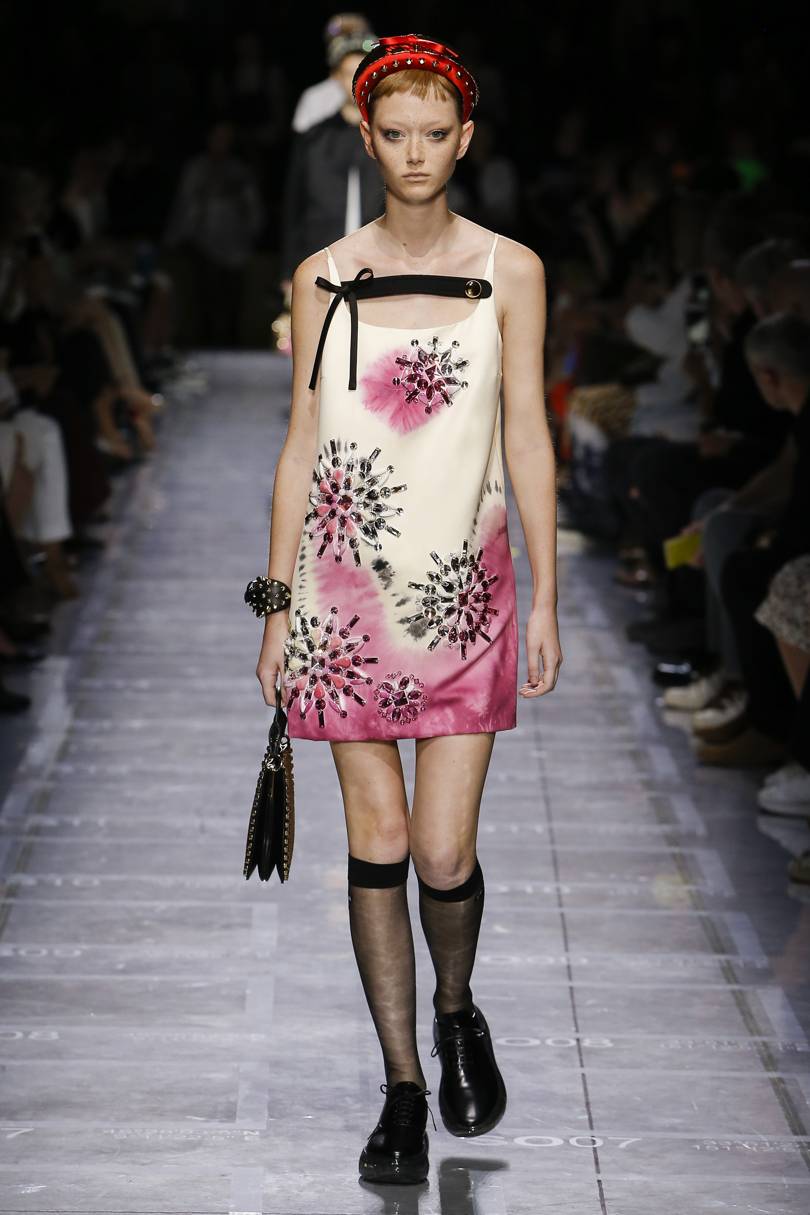 Look from Prada SS19 collection
In this look from the Prada SS19 collection, a single pink colour dye is being used to accentuate a white dress. To take the dress to the next level, creative director Miuccia Prada has opted to embellish the tie-dyed areas with black trinkets and beads, adding a funky element to what would have been a cute and girly style.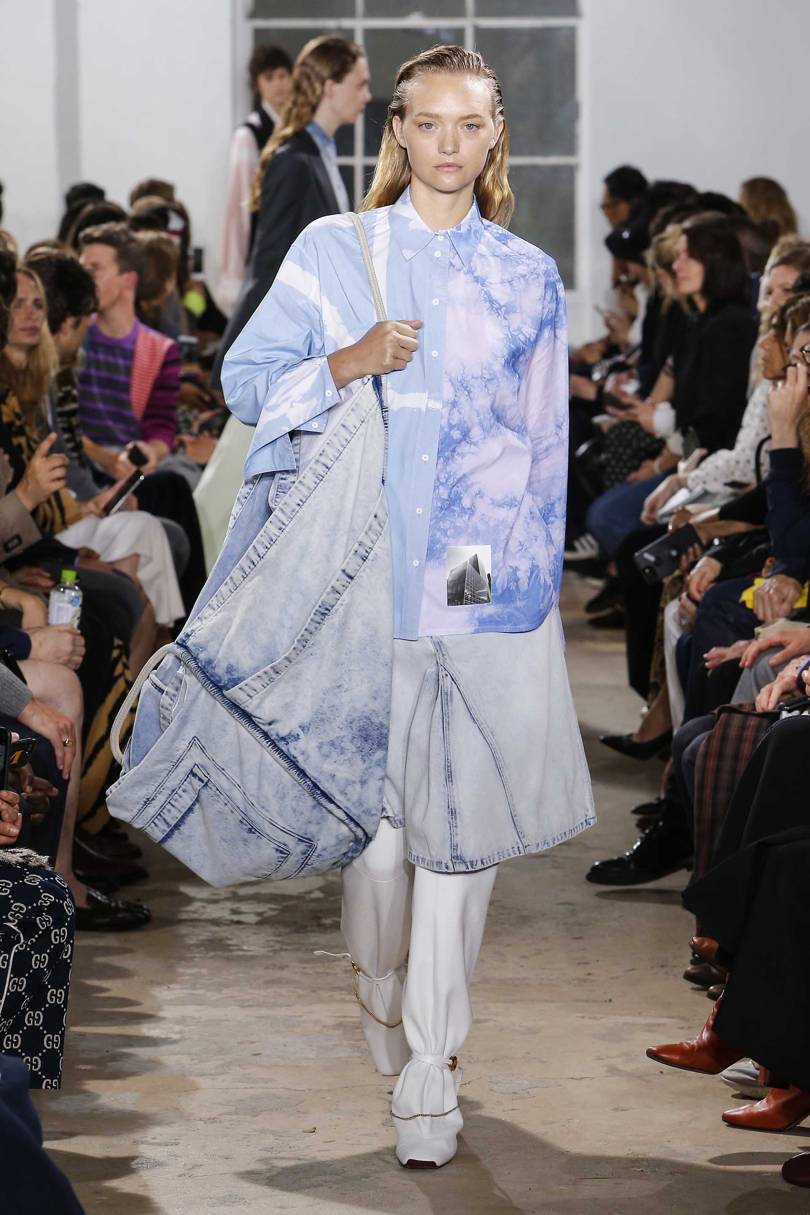 Look from Proenza Schouler SS19 collection
With the use of different fabrics such as denim and cotton, the use of blue tie-dye helps to give the look an elevated sense of cohesion. The baggy silhouette of Schouler's look also pays homage to the hippie generation.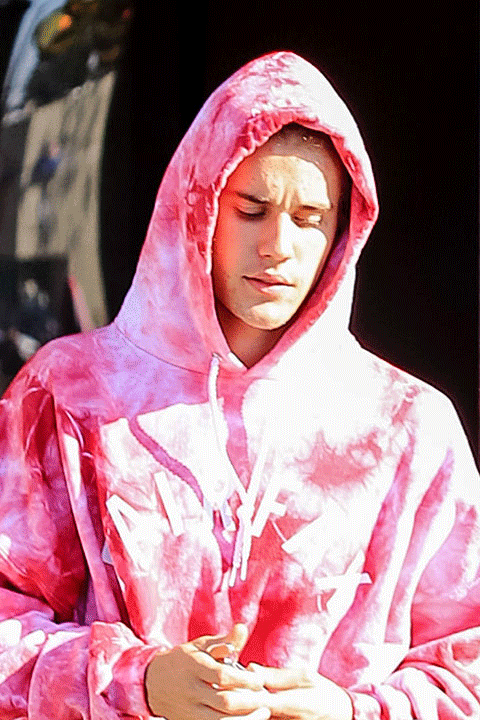 Justin Bieber sports a tie-dyed hoodie from his own fashion label, Drew House
Pop icon Justin Bieber has also caught on to the tie-dye trend. His own fashion label, Drew House, only produces tie-dyed items. Most of the items on his site are often sold out instantly upon release. Celebrities such as Ariana Grande has also been seen sporting this look.
With tie-dyeing back in trend, will you be creating your own tie-dye anytime soon?
This article is contributed by Melinda Lau.
Source:
http://www.fashionencyclopedia.com/fashion_costume_culture/Modern-World-Part-II-1961-1979/Tie-Dye.html#ixzz5ok00ZYFZ
https://groovyhistory.com/the-art-of-tie-dye
Image source:
(Tie Dye/Front Image) https://www.joann.com/tulip-tie-dye-party-kit/15009442.html
(Prada) https://www.vogue.co.uk/shows/spring-summer-2019-ready-to-wear/prada/collection
(Proenza Schouler) https://www.vogue.co.uk/shows/spring-summer-2019-ready-to-wear/proenza-schouler/collection
(Drew House) https://thehouseofdrew.com/collections/shop