High Street Fashion x Mass Market Collaborations: H&M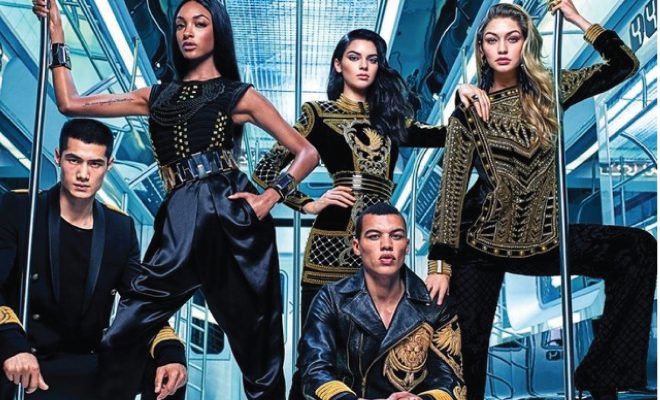 Throughout the years, Swedish fashion mega house Hennes & Mauritz (H&M) has collaborated with high street fashion brands such as Balmain and Moschino. The high street and mass market brands collaboration trend has not only applied to H&M but other mass market brands as well, such as the Uniqlo and American fashion designer, Alexander Wang.
Years ago, labels such as Yves Saint Laurent and Prada started offering "diffusion lines". Diffusion lines are brands that are more modestly priced in order to reach a wider target audience. An example of a diffusion line would be Miu Miu, a subsidiary under Prada, with much more affordable options for luxury handbags and accessories.
H&M and KENZO collaboration, Nov 2016
However, it seems that having diffusion lines is not enough to meet the demands of the mass market consumers. They are not simply looking for cheaper alternatives to luxury brands, but rather, a mass distribution of high fashion goods, and the idea of obtaining prestige without the price point.
Collaborations with fast fashion brands make luxury brand items seem more affordable as they will be sold at fast fashion pricing. It is then no wonder that fast fashion and luxury brands collaboration have continued on longer than diffusion lines. H&M has been collaborating with high street fashion brands since 2004 till now.
Mass market and high street fashion brands collaborations not only appeal to consumers, but also the brands themselves. There are plenty of benefits in such a collaboration. The influx of media attention would create a buzz for both brands involved, among both new and existing consumers. Through the collaboration, both parties are able to reach out to a wider range of audience – which they would otherwise not have been able to reach with, with their own label.
It is a win-win situation for both parties. Luxury brand buyers would be exposed to fast fashion brands, while fast fashion brand buyers would be exposed to luxury brands as well. Furthermore, as collaborations only last for a limited period only, ranging from a few weeks to a few months, it adds on to the allure of the collaboration. The idea of the collaboration items being limited-edition further spurs sales and creates a sense of scarcity of the goods and the value of the products.
To meet the demands of their customers, the retailers would usually put their products for sale online as well. Here, they would be able to employ a "bait-and-switch" sales tactic, where consumers would go online to search for a certain collaboration item, with a chance that they may check out their shopping cart with more than what they had initially set out to get. It is also worthy to note that products of a collaboration would be priced slightly higher than the typical products produced by the mass-market retailer themselves.
With the positive effects of having a high street fashion and mass market collaboration would also have its downside when customers assume that the same level of artisanship that has gone into making brand products have gone into making the collaborated products as well. The brand may have a say in the design process and development, but will usually be unable to have a say in the production processes, which would be done by the mass market retailer. In such cases, there is only a false sense of luxury and no quality assurance behind each item.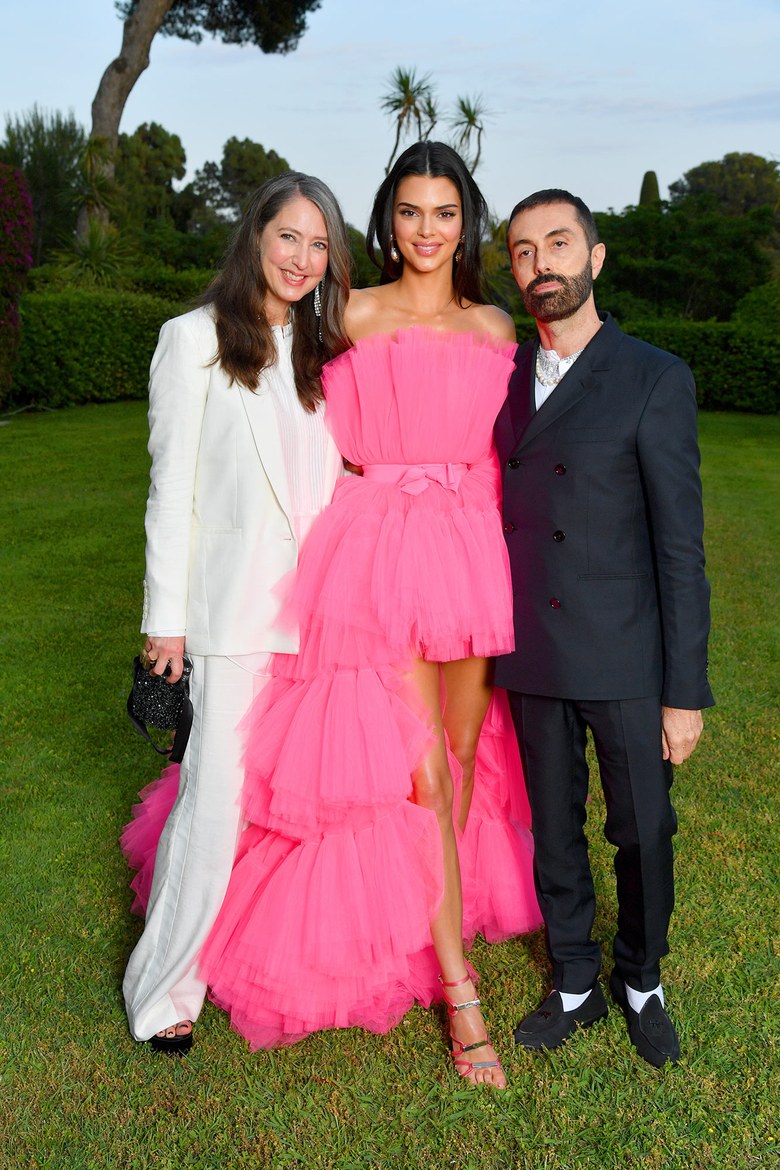 Stars Ann-Sofie Johansson, Kendall Jenner with designer Giambattista Valli
The latest collaboration between H&M and a luxury brand happened just this May, where H&M collaborated with Giambattista Valli, Italian designer and couturier. The pre-collection was revealed at the Cannes Film festival where stars Kendall Jenner, Chiara Ferragni and more walked the red carpet donning pieces from the collaboration. The actual sales in store would start on the 7th of November.
From collaborating with luxury brands such as Roberto Cavalli, Viktor & Rolf, Comme Des Garcon, Jimmy Choo, Versace and many more since 2004, the positive track record has allowed fast fashion retailer H&M to stay relevant, even among consumers of luxury goods, and has helped to bridge the gap between fast fashion and high street fashion.
Article Credits:
https://www.esquiresg.com/original-copies-or-copying-originals-esquire-singapores-asri-jasman-on-on-fashion-collaborations/
http://www.thefashionlaw.com/home/the-business-of-designer-x-mass-market-collaborations
Photo credits:
https://www.vogue.com/article/giambattista-valli-handm-designer-collaboration
https://www.highsnobiety.com/2016/11/03/hm-kenzo-instagram-outfits/
https://www.glamour.com/story/bailmain-hm-pictures-kendall-jenner-gigi-hadid
This article is written by:
Melinda Lau
School of Fashion & Design