Is IGCSE the Right Choice for My Child?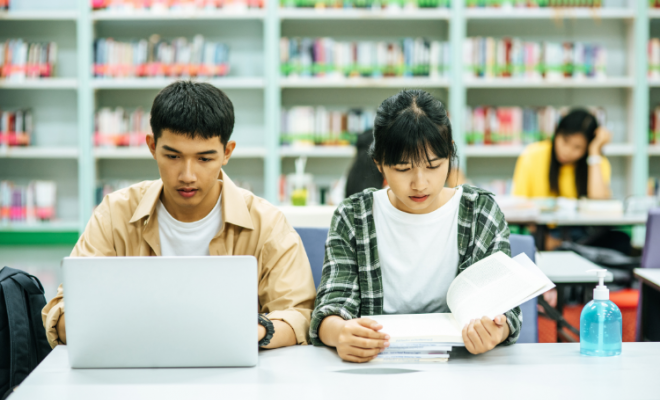 Planning where your child can further their studies can be a challenging one with so many pathways to explore even from as young as 16 years old. One of the first few tracks students can go to further their studies is by taking up either the Cambridge International General Certificate of Secondary Education (IGCSE) or the Singapore-Cambridge General Certificate of Education (GCE). Don't know which option to go for? Read on as we tackle some of the most asked questions about IGCSE.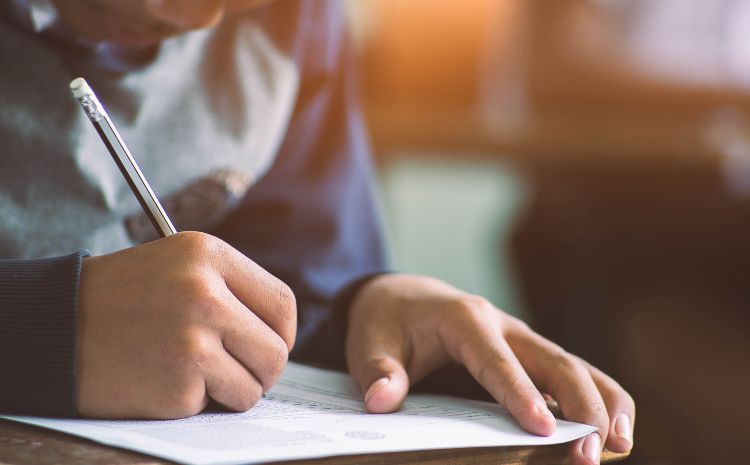 What is IGCSE?
Cambridge IGCSE is one of the world's most popular international qualifications for students. It is internationally recognised as a reliable record of attainment for entry into universities and colleges worldwide, and is an international academic passport to progression and success.
Cambridge IGCSE is comparable to the Singapore-Cambridge GCE O-Level system and the United Kingdom's General Certificate of Secondary Education (GCSE). Cambridge IGCSE examinations are held twice a year (May/June and Oct/Nov) and candidates can register with our College before the closing dates.
What is the Difference Between IGCSE and GCE?
The IGCSE subjects are international in outlook and have been curated specifically for the international student body. The syllabus suits a wide variety of schools such as international schools and avoids cultural bias.
On the other hand, the GCE 'O' Level syllabuses is more towards the Singapore's context and they are divided into knowledge skills and content-based subjects.
Does Subject Matter?
The IGCSE course of study caters to different levels of abilities by offering the choice of core and extensive. Students can study particular subjects at either the core level or the extended level, which means they can study the subject at a basic or specialized level. The IGCSE programme recognizes that no two students will have the same level of interest in all topics. With the same point of view, it allows students to choose between a broad overview and a more in-depth study of the subject.
What is the Difference Between the IGCSE and GCE 'O' Level Exam Boards?
All Cambridge qualifications (such as IGCSE) are administered by Cambridge Assessment International Education, a part of the University of Cambridge while the GCE 'O' level is conducted jointly by the Singapore Ministry of Education (MOE), Singapore Examinations and Assessment Board (SEAB) and the Cambridge Assessment International Education.   
How Does IGCSE Help with International Education?
The IGCSE course provides an excellent foundation for advanced international educational frameworks. Students with IGCSEs have a better time coping with the demands of advanced mathematics and science in higher grades. The Cambridge exam board is also recognised and regarded by many of the world's best institutions and employers.
Why is IGCSE the Right Choice for My Child?
The IGCSE programme is accessible to students of practically all abilities, and questions are frequently differentiated in terms of difficulty levels to satisfy the requirements of both the most capable students and those who find academics difficult. Assessment occurs at the end of the course, giving students whose first language is not English more time to learn during the course before demonstrating their understanding at the end. If you know your children's strengths in digesting knowledge and demonstrating that knowledge in exam situations, IGCSE is a good option.
Why Study IGCSE in MDIS Singapore?
Since MDIS College's establishment in 2006, it has set a proven track record of preparing students to excel academically and has provided a strong foundation for them to be successful at higher levels of tertiary education in Singapore. With its robust academic programmes, MDIS College is dedicated to provide a holistic and all-inclusive learning experience for students. Apart from MDIS' well-equipped facilities such as our science laboratories, MDIS College has also set up in-house tracking system to observe their student's progress.
Eager to start your IGCSE journey with MDIS? Check out or IGCSE page here to learn more or browse through our course list to see other available programmes.