Immersion Workshop MDIS X Hamstech Institute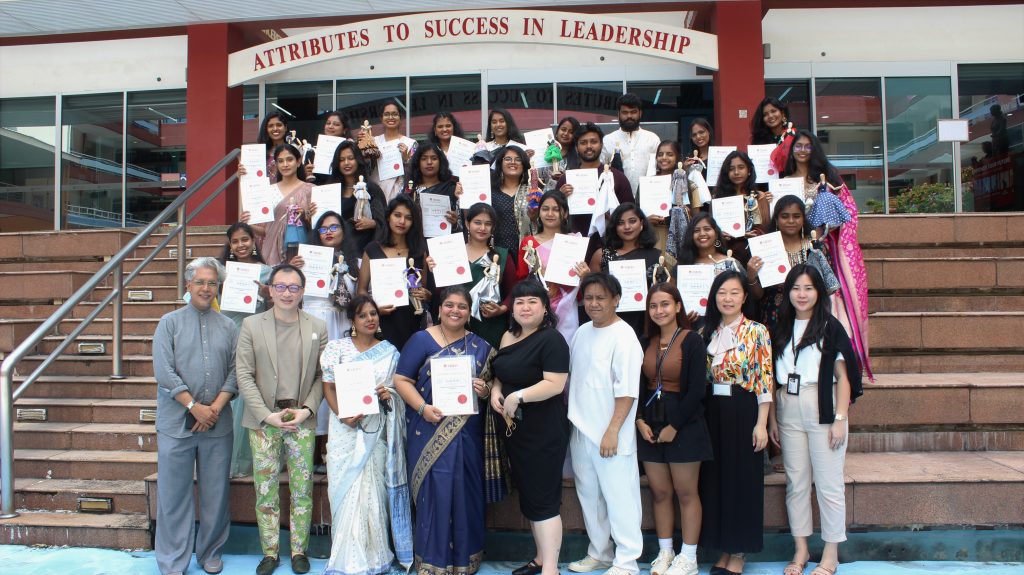 What better way to experience the global education environment that MDIS has to offer than an immersion programme! In these immersion programmes, our schools welcome international guests to fully experience what it is like being a student at MDIS.
Last June, the School of Fashion and Design (SFD) organised a 15-day immersion workshop for Hamstech Institute. The workshop consisted of 3 field trips and 3 projects whereby our SFD department works with Hamstech's students and lecturers. Students had a chance to learn a variety of design techniques for apparel design.
Exploring our sunny island
In the field of fashion, exploration does not stop within our school compound! Students had the opportunity to head down to 3 locations for their field trip, exploring the melting pot of various demographic and ethnic groups in Singapore. We ventured to Chinatown, Little India and Arab Street to spark their first stage of design process – research.
At Chinatown, they did their fabric shopping at People's Park Complex. Similar to what the local fashion students would experience, the Hamstech students purchased the necessary materials for their projects/assignments later on. Right over Arab Street, students could also get their hands on more fabrics and sewing accessories.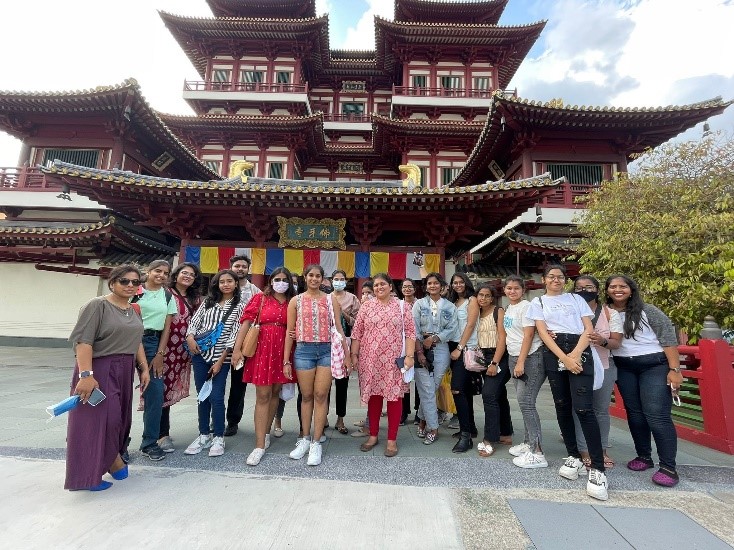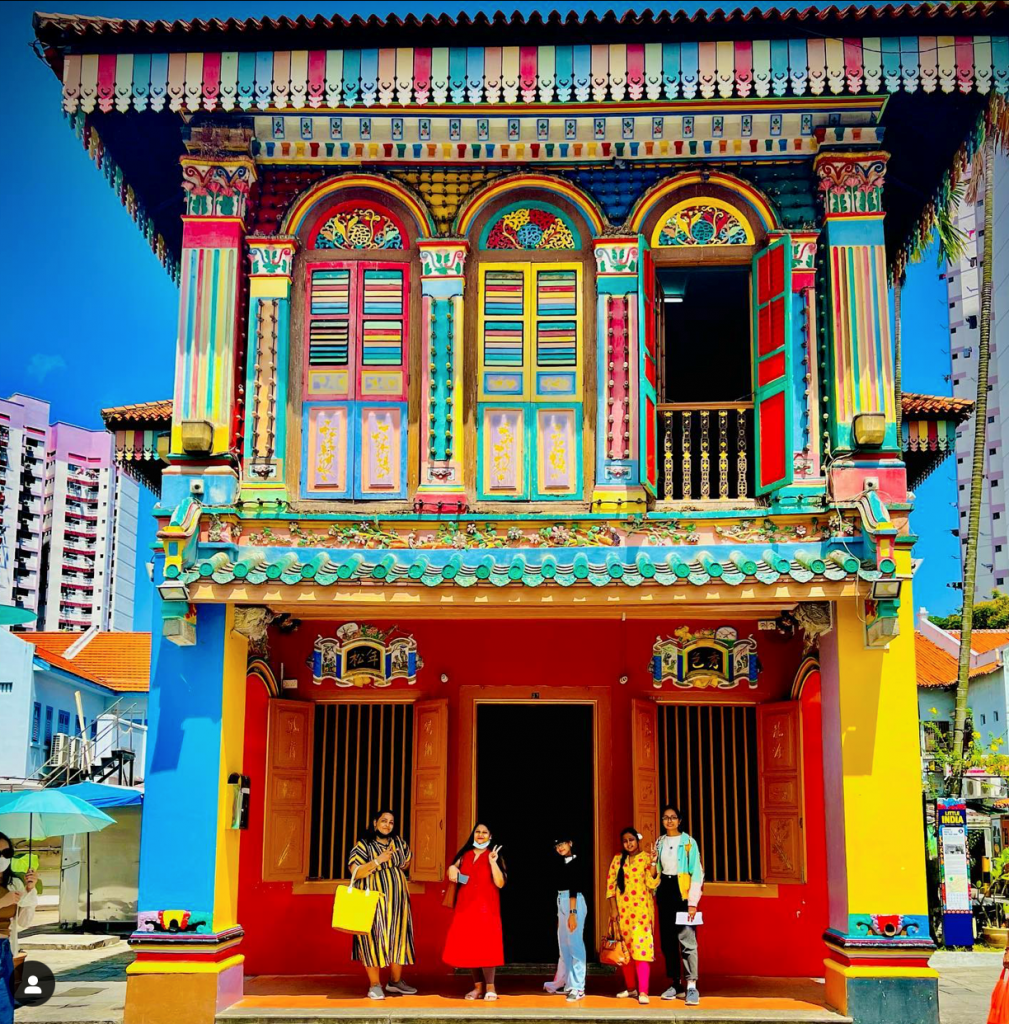 To fuel their creative research, the students were given the chance to be tourists for the day; exploring attractions like the famous Buddha Tooth Relic Temple and museums. Our SFD department also organised an engaging Amazing Race game at Little India for the students where they were given clues to find specific locations such as buildings or graffiti walls. This activity gives students a creative edge on what research exploration is.
Shingo Sato x Marbling Textile Print
After a fruitful field trip, the Hamstech students were up for their first project – experimenting with Shingo Sato's 'Transformational Reconstruction Technique'. This unique pattern-making fusion technique is a method of textile design, combining two-dimensional, flat pattern making and three-dimensional draping on dress form.
Students also experienced fabric marbling on their pattern reconstruction as a way of fashion styling. The art process begins by having marble paint on top of a thick solution; then manipulating the paints into pattern pieces which would be transferred to their fabric choice.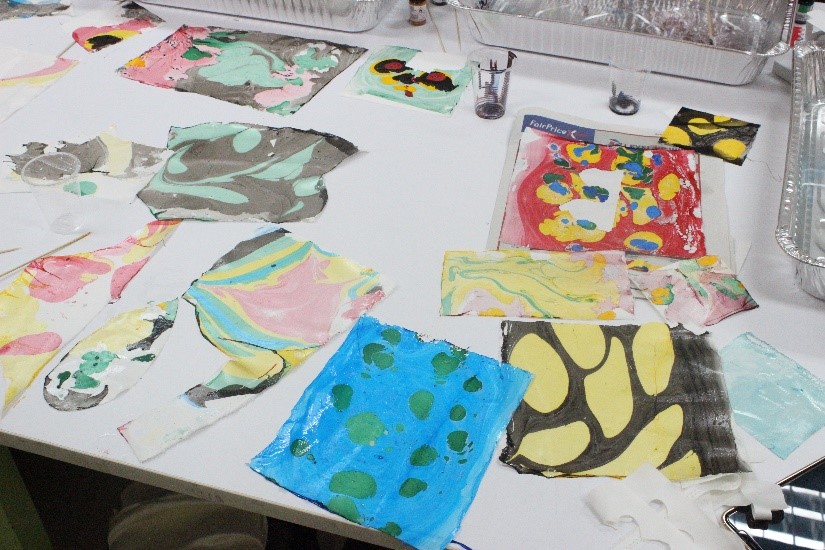 KaleidaCam x Heat Transfer
For the next activity, the Hamstech students were put up to the task of doing heat transfer on Mens' shirts with their digitalised design. Before proceeding, the students made a second trip down to Chinatown to gather some inspiration and research for their print. Thereafter, the students had to create their fabric print digitally through an application called KaleidaCam. With their design pattern, the students had the opportunity to use our fashion studio's heat press machine to transfer their digitalised print on the shirt.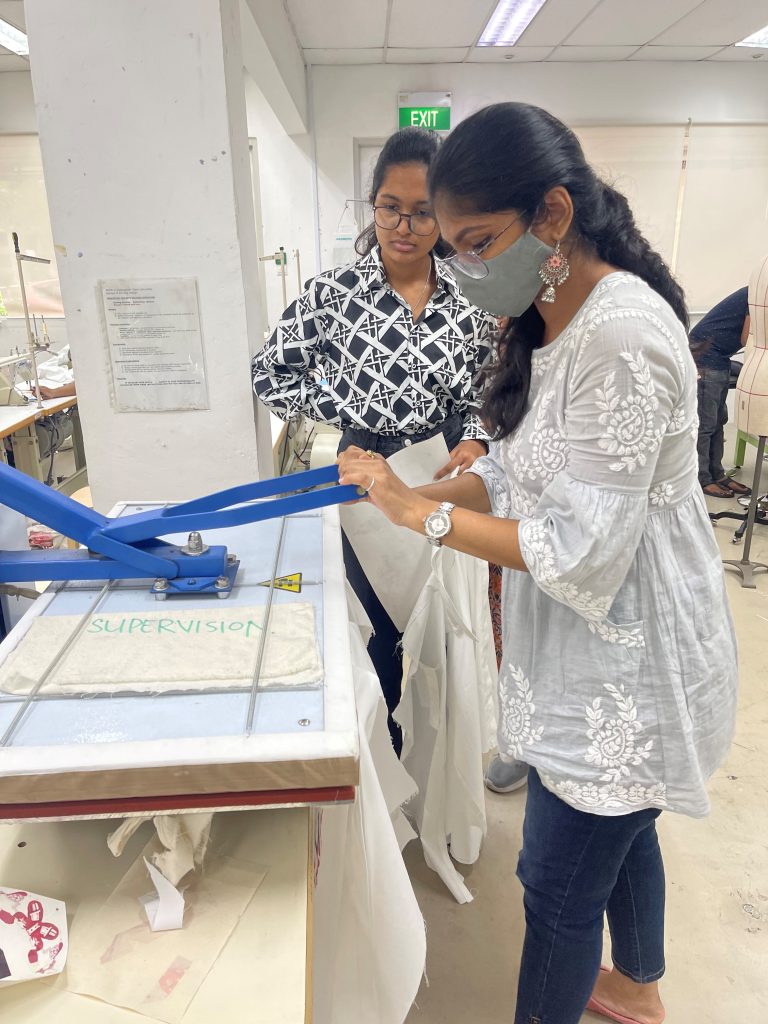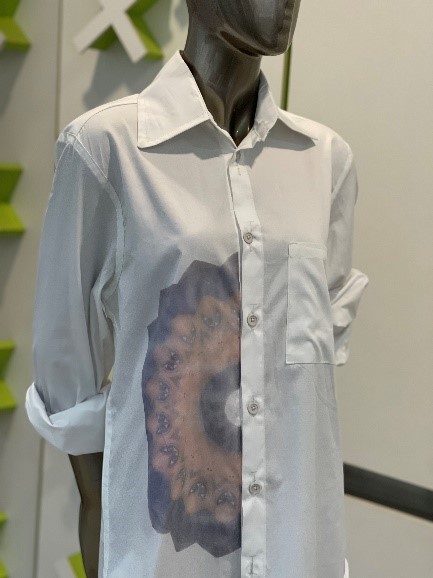 Haute Couture Galore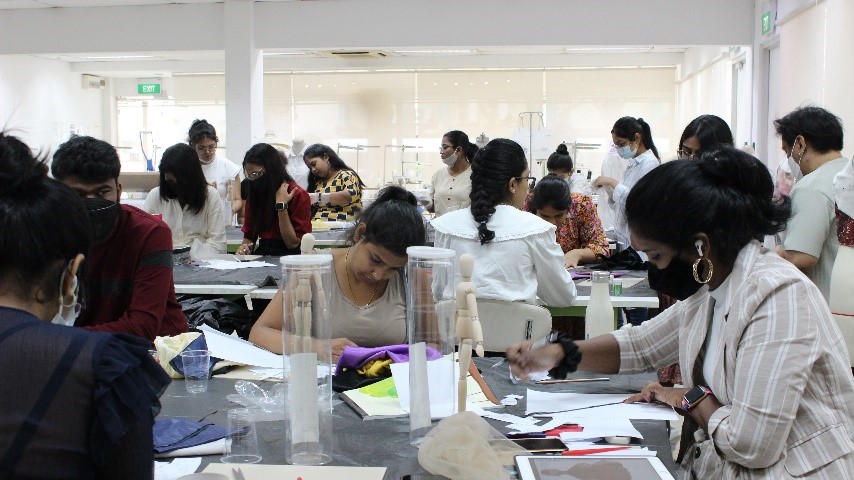 Before the immersion programme came to an end, the Hamstech students had to put their fashion knowledge and skills learned over the 3 weeks to the test. Their final project came with a plot twist – haute couture miniature style! With the garment construction and printing techniques they learned, they had to create a mini couture dress.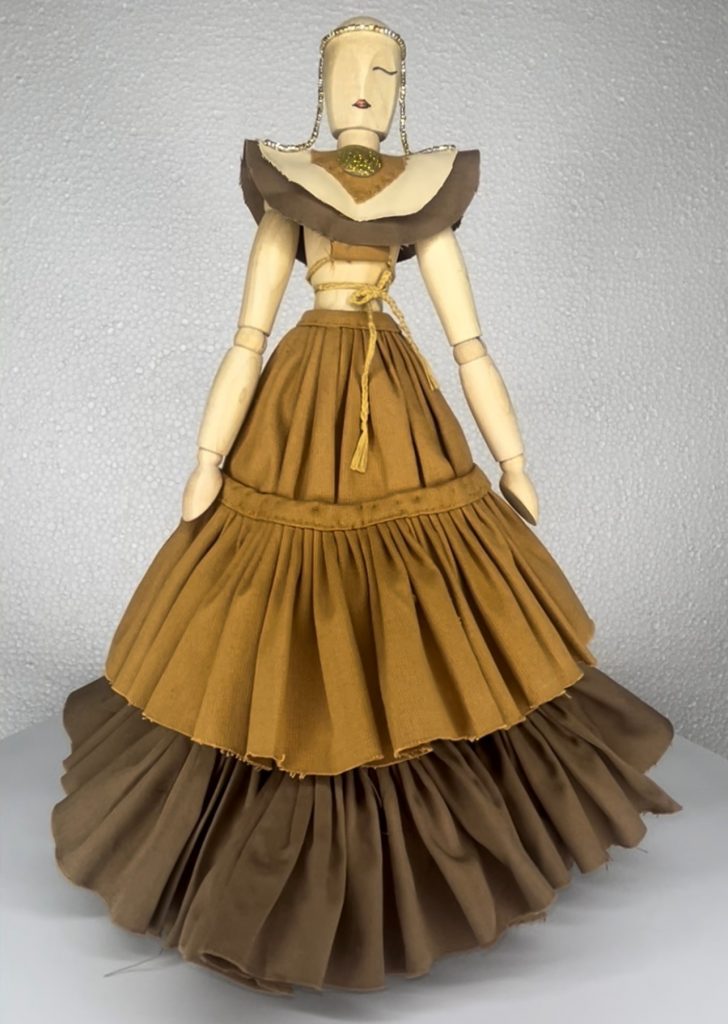 Thanks to SFD's fully equipped fashion studios, the students had a blast experimenting with silicone prints on their fabrics and using carving tools to mold the design. The students then shared their masterpieces with the SFD department and their lecturers. Overall, these students fully enjoyed experiencing a glimpse of what it is like to be a fashion student at MDIS School of Fashion and Design (SFD).
School of Fashion and Design
Looking to kick-start a fashion business or simply just eager to break out in the fashion industry? Look no further! Here at MDIS School of Fashion and Design (SFD), our design courses cover diploma in fashion and fashion degrees with BA Honours. We welcome both local and international students and are open to accepting a variety of students – from students seeking full-time fashion programmes as well as mature students looking for part-time design courses. SFD equips students with the necessary skill set and experience to get them started on their passion for fashion. Browse our full list of fashion courses here.

Written by Natasha Sharudin
Edited by Betache Precious Mae