Get The Look for the Year of the Dog
In Chinese astrology, every year is related to a Chinese zodiac animal following a 12-year cycle. 2018 is the Year of the Dog! That's good news for all fashionable dog lovers, who now can channel their inner doggo-lover selves and rock doggy prints all year long!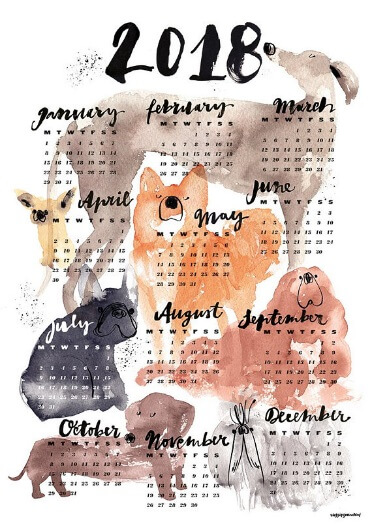 Check out this look compiled and get inspired!
Let's start off from the bottom, shall we? Put on your regular high-waisted black jeans (like these from H&M) and the softest and comfiest t-shirt you own, I personally prefer striped tees (the one from WithChic looks nice).
That's it for the base, and now the fun part begins! Just look at these cute Corgi socks from Forever21! Most probably you'll be the only one who sees them, but who cares, right? They're adorable! If you have ear piercings you can also wear these pretty little Corgi earrings from ModCloth to go with your socks.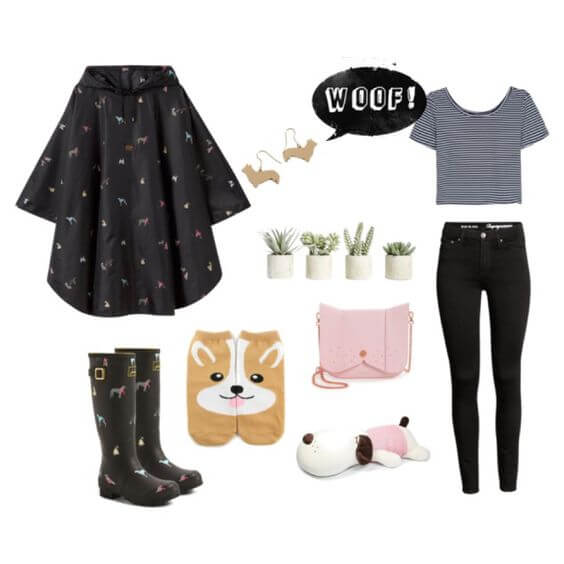 And now for shoes. It rains quite frequently in Singapore these days, so keep your feet toasty and warm. These rain boots from Nordstrom will help! They have doggo print all over them so it goes well with the theme. To top it all off, you can also wear the matching Dog Print rain poncho to go with it!
How can we forget the bag right? You can go for this pretty pastel-pink cross-body purse from Ted Baker. They also have it in light-grey if you're not a big fan of pink shades.
And remember that fashion is about having fun, so if you feel like wearing ridiculous colour combinations or sport doggo prints – go for it! In the end you look best in whatever you feel comfortable wearing.
Written By
Maria Chernakova