Impact of Covid-19 Pandemic on the Fashion Industry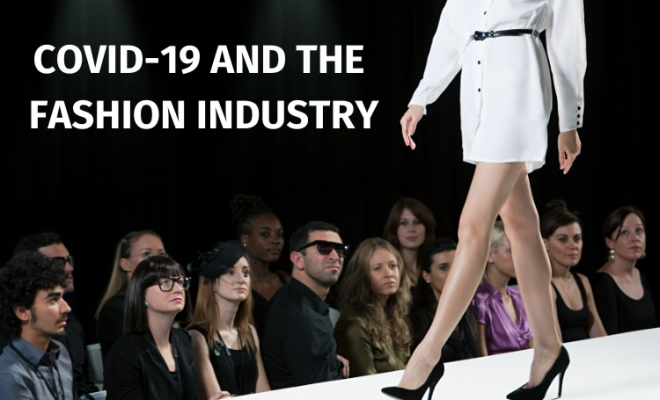 The Covid-19 pandemic has swept through the globe since November 2019. Almost seven months in, countries are changing the way things are being done and traditions are put aside temporarily for the implementation of safe distancing measures. Workplaces have turned to telecommuting and schools have introduced wide-scale home-based learning.
Apart from these, the fashion industry is also undergoing many changes in view of the pandemic. In this post, we will discuss the impact the pandemic has on the fashion industry in these areas: fashion education, retail fashion and fashion shows.
Fashion Education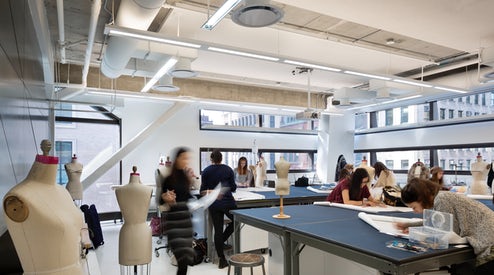 With many countries going into lockdown and quarantine, and schools turning to online lessons, academic fields that require more practical and hands-on learning are the hardest hit. Fashion is one such field.
Fashion students require facilities and materials such as textiles and print-making machines, as well as sewing machines to produce garments for their assignments. Studying fashion has therefore been disrupted.
Fashion students worldwide are hard-pressed to find stores that are open to purchase materials and fabrics required for their projects. Instead, they have turned to using their own old garments and recycling them for their assignments. This is probably one of the positive effects that a pandemic lockdown has on fashion students. Students are forced to push their boundaries even further and think out of the box. This gives them the chance to use objects around the house that they otherwise may not have considered, as part of their projects. Amidst their difficulty in securing new materials, fashion students are encouraged to recycle materials, and produce products that are sustainable.
Retail Fashion
With the lockdowns in place, one of the biggest hit industries is the retail fashion industry, especially for brick-and-mortar shops, for the following reasons:
Physical stores are forced to shut and are not able to welcome walk-in customers.
There is a reduced need for the purchasing of new garments with most people in lockdown.
Even for those who continue to shop amidst the lockdown, they are turning to e-commerce or online shopping for the convenience that it brings.
Production of clothing has come to a standstill as factories are forced to shut too.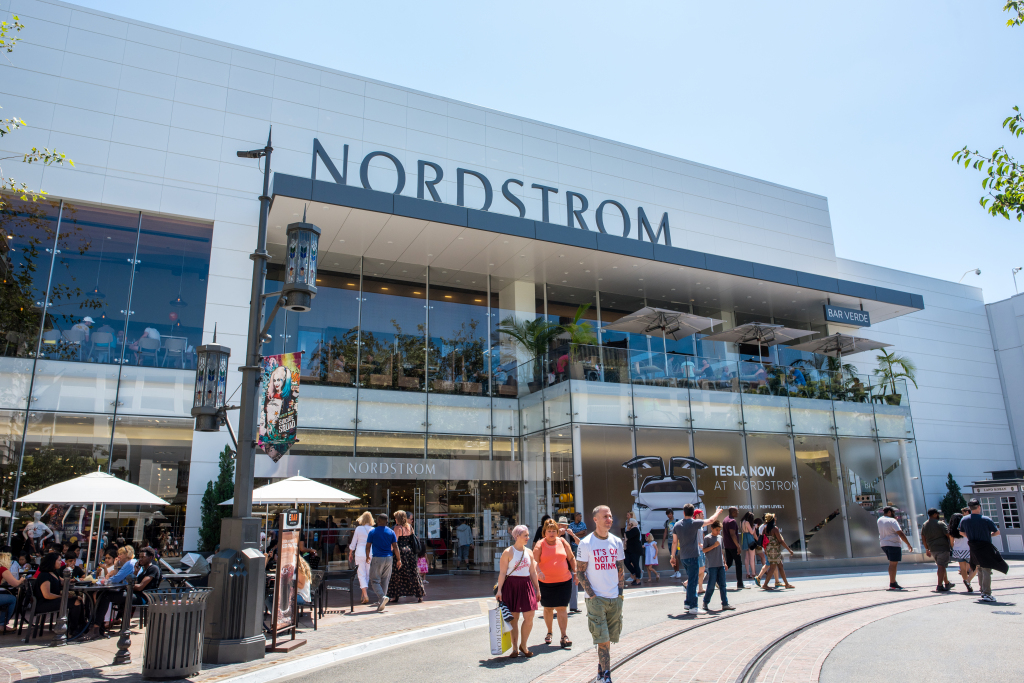 WWD reported that American retailers have closed their stores in response to the COVID-19, and this includes brands like Nordstrom, Saks Fifth Avenue, Macy's, H&M, Chanel, Ralph Lauren, Sephora, Nike, Apple, Walmart, Urban Outfitters, Madewell, Everlane, Lululemon, Glossier, Reformation and Anthropologie and many others.
Also, in a recent report by Bloomberg, they have reported that European and U.S. retail houses including Primark, cancelled about $1.5 billion of Bangladesh garment orders as the coronavirus outbreak has disrupted the demand of their goods.
As many as 1,089 Bangladeshi garment factories have seen orders getting scrapped, impacting the lives of 1.2 million factory workers. This pandemic not only affects the retail fashion industry, but it also trickles down to affect factory workers in third world countries. They have lost their jobs as garment makers as larger companies who are also making losses, are no longer able to pay them.
Fashion Shows
With the lockdown and the restrictions placed on large crowd and social gatherings, physical fashion shows across the globe have been cancelled. Fashion shows have always been an integral part of the fashion industry as it helps to create buzz and allows the designers' work to be seen by millions around the world, thanks to social media and advertorials.
It is also an important aspect of a brand's image and prestige. For example, every Chanel fashion show has taken place at the Grand Palais in Paris since 2006, and it has been ingrained in the Chanel culture.
With the pandemic forcing brands to cancel their fashion shows, there has been a new wave of designers conducting virtual fashion shows, keeping the tradition of a yearly runway show alive.
Carine Roitefld, fashion director for BAZAAR global, has put together a star-studded cast of elite models such as Irina Shayk, Karen Elson, Winnie Harlow, Ashley Graham, Eva Herzigova, Carolyn Murphy, Anok Yai, Alessandra Ambrosio, Stella Maxwell, Candice Huffine, Halima Aden, and more, to do hair and make-up tutorials in their respective homes, and then modelling garments in their own homes around the globe.
While we recognise that the pandemic has definitely pushed the fashion industry out of their comfort zone, it has also taught us to be more creative and fluid in our thinking. We do not know which of the current precautionary measures in place would stay indefinitely, but it is a good season of improving within the industry.
Credits:
https://www.harpersbazaar.com/fashion/fashion-week/a32348714/carine-roitfeld-fashion-show-amfar-fund-covid-19/

https://www.bloomberg.com/news/articles/2020-03-23/europe-retailers-cancel-1-billion-of-bangladesh-garment-orders

https://wwd.com/fashion-news/fashion-scoops/coronavirus-impact-fashion-beauty-retail-fashion-week-store-closures-1203541123/