1970s
In Step with Industrialisation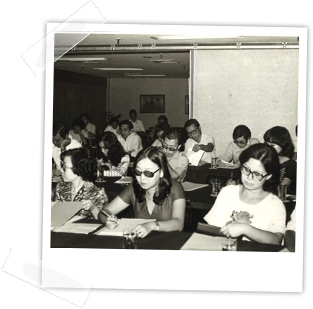 In 1970, the second national management seminar, the Strategy for the Development of Managers was officially launched by the Minister for Finance, Mr Hon Sui Sen and jointly organised by seven organisations.
In 1976, SAMTAS partnered the Lancastrian School of Management (LSM), UK in offering the Certificate in Supervisory Management course to meet the great demand of Singaporeans to upgrade themselves.
In 1975, SAMTAS conducted the Certificate in Industrial Management course in collaboration with the Institution of Works Managers (IWM), UK.
* Disclaimer: MDIS has made every effort to ensure the accuracy of the MDIS Heritage website content and shall in no event be made liable for any consequences arising from the usage of the content. MDIS also owns the copyright of the contents, materials and reserves the right of use.