Sashaying in Style at the #LevelUpwithMDIS Roadshow 2020
The Management Development Institute of Singapore (MDIS) held its annual Roadshow from 10 to 12 January 2020 at Cathay Cineleisure, in the heart of bustling activity among youths, young adults and tourists in Singapore.
Throughout the 3 days, Programme Consultants from the various MDIS schools were on hand to give advice to interested applicants. One of the Schools, the MDIS School of Fashion and Design (SFD) had showcased three fashion flash mob garments designed by its degree students. Let's take a look at some of the garments!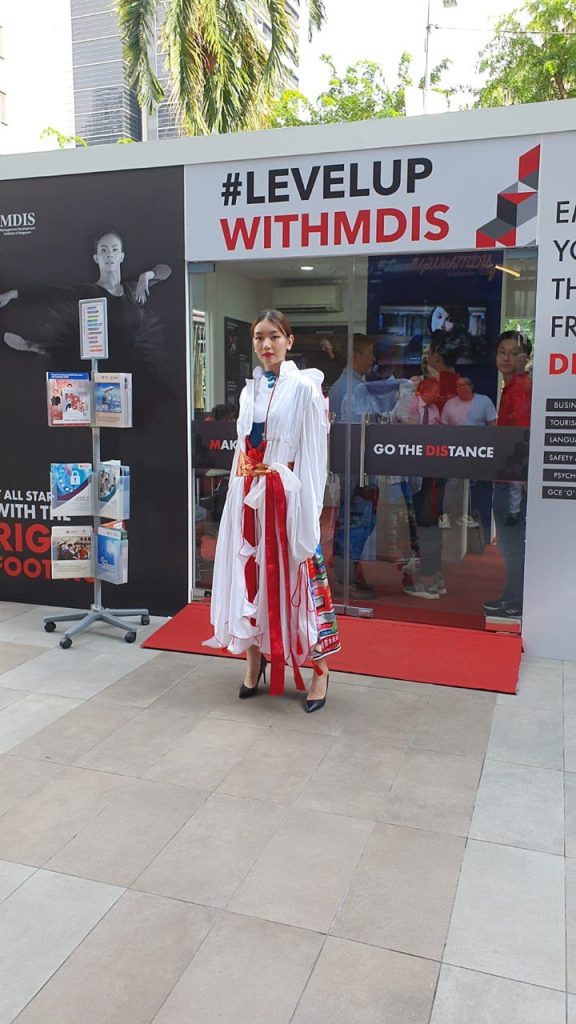 Student YeSeul was inspired by the kimono and also her own Korean culture and fused both into a garment. This outfit was modeled by MediaCorp Celebrity and model from NU Models Management, Sheryl Ang.
Student designers (from left to right):
Garalde Kate Ashley Rayos (Graduated 2019)
This outfit was shown at the previous year's graduation show. Student Kate had won an award for having the best Avant-garde collection where she was inspired by architecture and structures and incoperate them into her garments.
Ayan Zeynalova (Degree Year 3)
This outfit was part of the recent Makeover Magic collaboration with Shunji Matsuo, where students were tasked to create kimono inspired garments for breast cancer survivors. Ayan was also inspired by birds and their feathers for her collection.
Suci Ayu Syahfitri (Degree Year 3)
Also part of the Makeover Magic collection, Suci used drapes and kept the basic structure and sewing methods of the traditional kimono. Her collection was also accentuated with hand cut and hand-sewn lace work.
Shanen Prasetyo (Degree Year 3)
This is a menswear created by Shanen while she was still in Degree Year 2. She made use of laser cutting techniques to generate interesting textiles manipulation which covered the entire jacket. Apart of laset cutting, she has also trimmed and sewn each cut-out square panel by hand.
Nguyen Thuy Linh (Degree Year 2)
More information can be found below.
Teo Ka Yong (Degree Year 2)
Also part of the Shunji Matsuo Makeover Magic collaboration, Ka Yong created her garments along with the theme "fashionista". She was inspired by traditional Japanese paintings and these were reflected in her choice of digital prints, which she had designed and printed herself.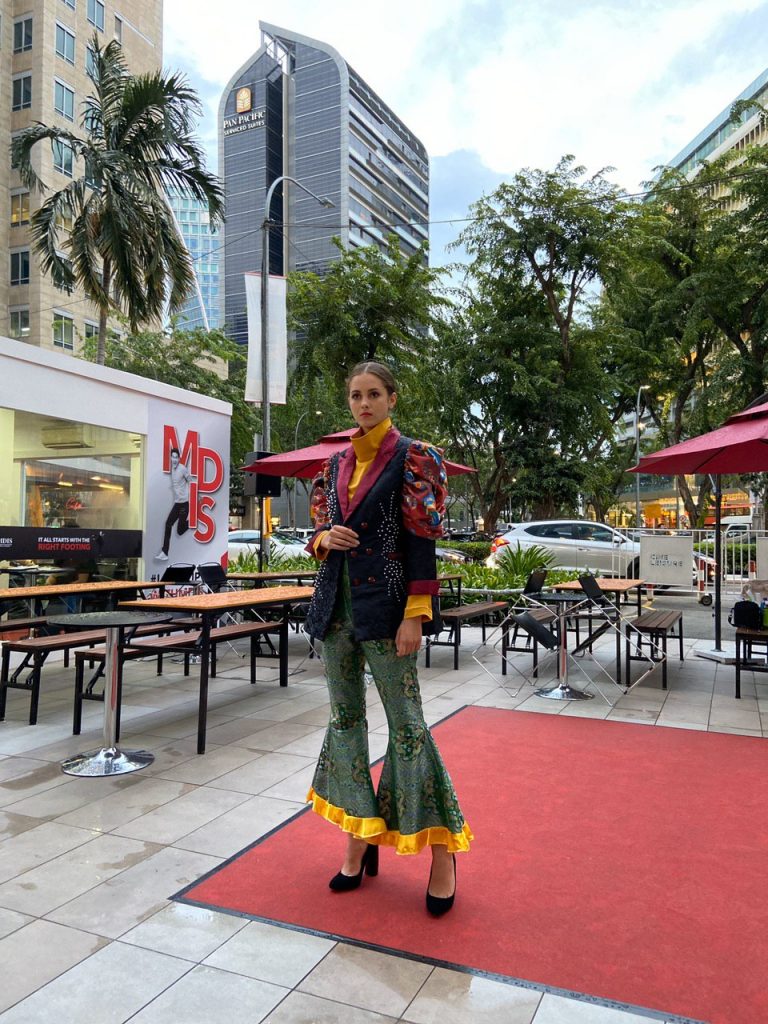 Student Linh is a Year 2 student. Inspired by Vietnamese art, she has combined various textures and printed textiles to create this outfit.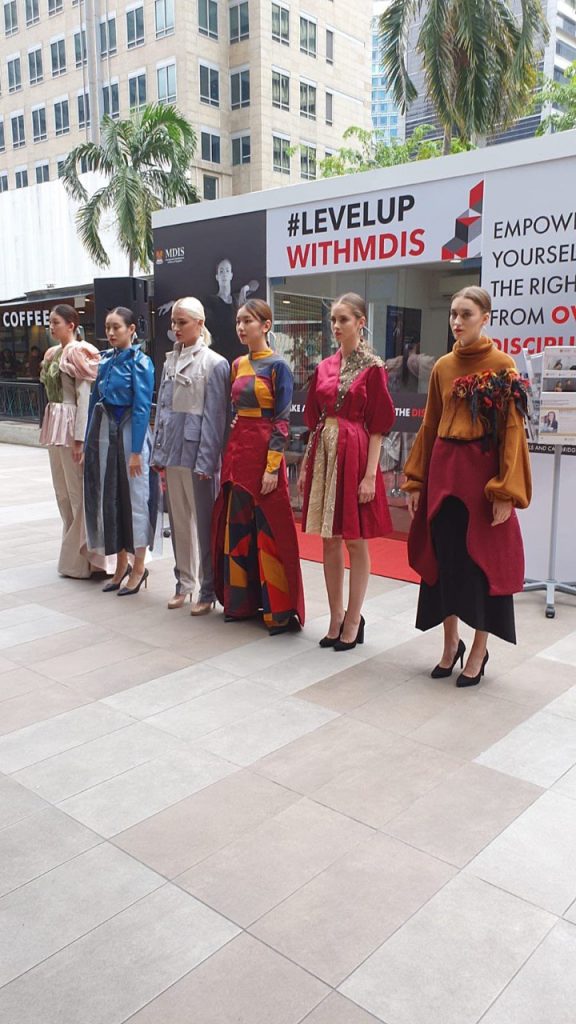 In showcasing students' works, members of the public got a glimpse of the inspiring student designs and an understanding of the fashion and design programmes offered at SFD, MDIS Campus, and how they could become successful designers by pursuing an education with MDIS.
This article was contributed by Melinda Lau from the School of Fashion & Design.