MDIS Tashkent Draping Workshop
Just like how the fashion industry has become globalised, MDIS has also done its part to broaden the perspectives of our student community. This time, the MDIS School of Fashion and Design (SFD) hosted a workshop to welcome visiting students from MDIS Tashkent, spanning across different faculties. With many new to the world of fashion and design, everyone came together to learn the basics of the rapidly changing and exciting field of fashion.
Technique of the Day – Draping
The international students were introduced to one of the fundamental techniques of fashion – draping. This skill involves the process of positioning and pinning the fabric on a dress form to create a pattern. The draping pattern design is essentially the art of wrapping fabric around the desired form and fastening it into a particular shape. Draping allows designers to turn their design ideas into reality by manipulating fabric directly on the dress form in three dimensions according to the curves of a human figure.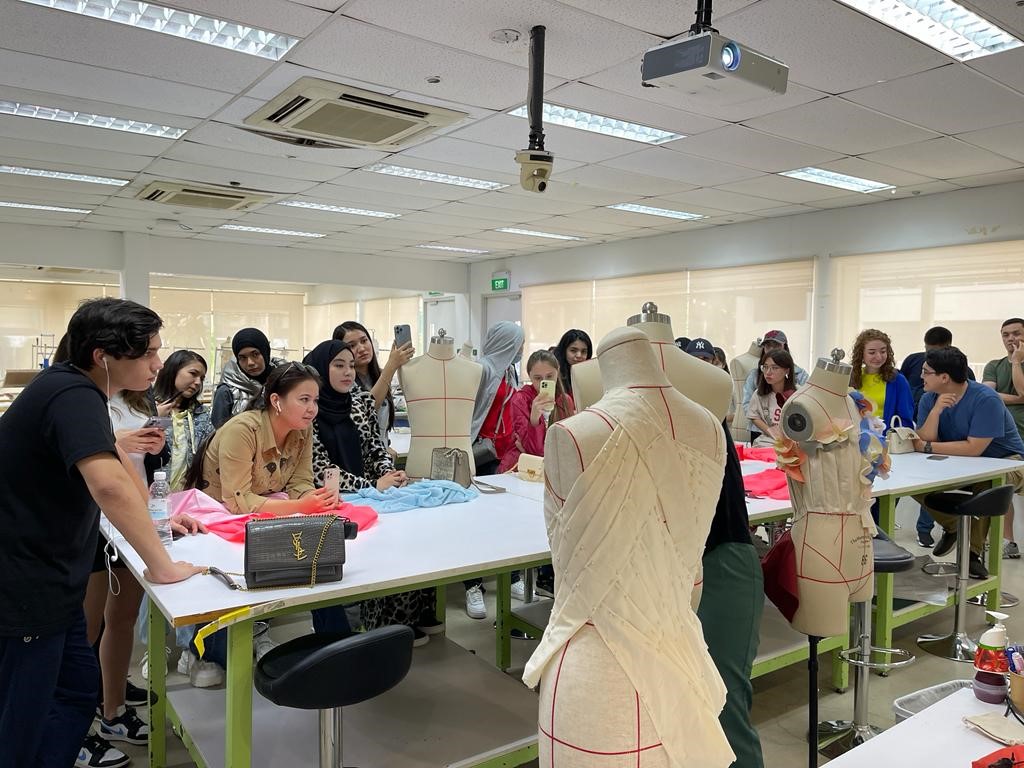 The Challenge Begins!
With the technicalities of the draping design process conducted by SFD team, the MDIS Tashkent students were put up to the challenge of draping their first garment at the fashion studio. The hands-on workshop helped to better equip students on how to work with the fabric directly and see the effect of the adjustments they made. The students then had an opportunity to present their garment construction to the rest, making the workshop a fun opportunity for them to learn with one another.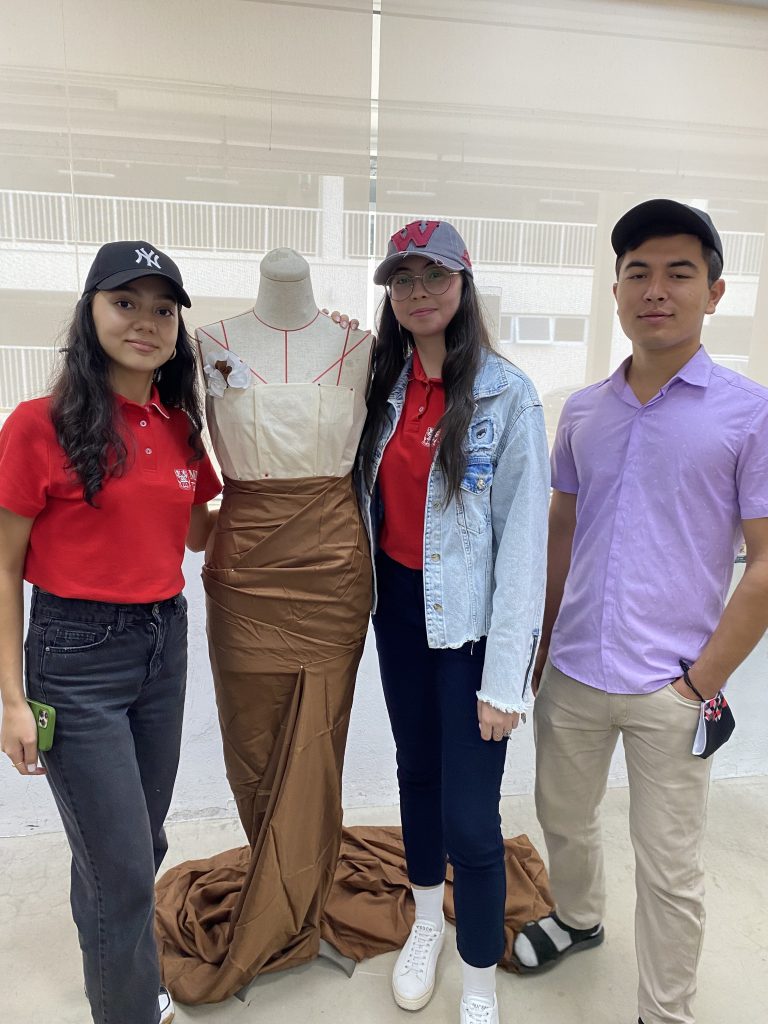 School of Fashion and Design
Looking to kick-start a fashion business or simply just eager to break out in the fashion industry? Look no further! Here at MDIS School of Fashion and Design (SFD), we offer design courses from diploma to degree. We welcome both local and international students and are open to accepting a variety of students – from students seeking full-time fashion programmes as well as mature students looking for part-time design courses. SFD equips students with the necessary skill set and experience to get them started on their passion for fashion. Browse our full list of fashion courses here.

Written by Natasha Sharudin
Edited by Betache Precious Mae