17 Sep 2021 10:00am - 4:00pm
MDIS Virtual Career Fair 2021Corporate Event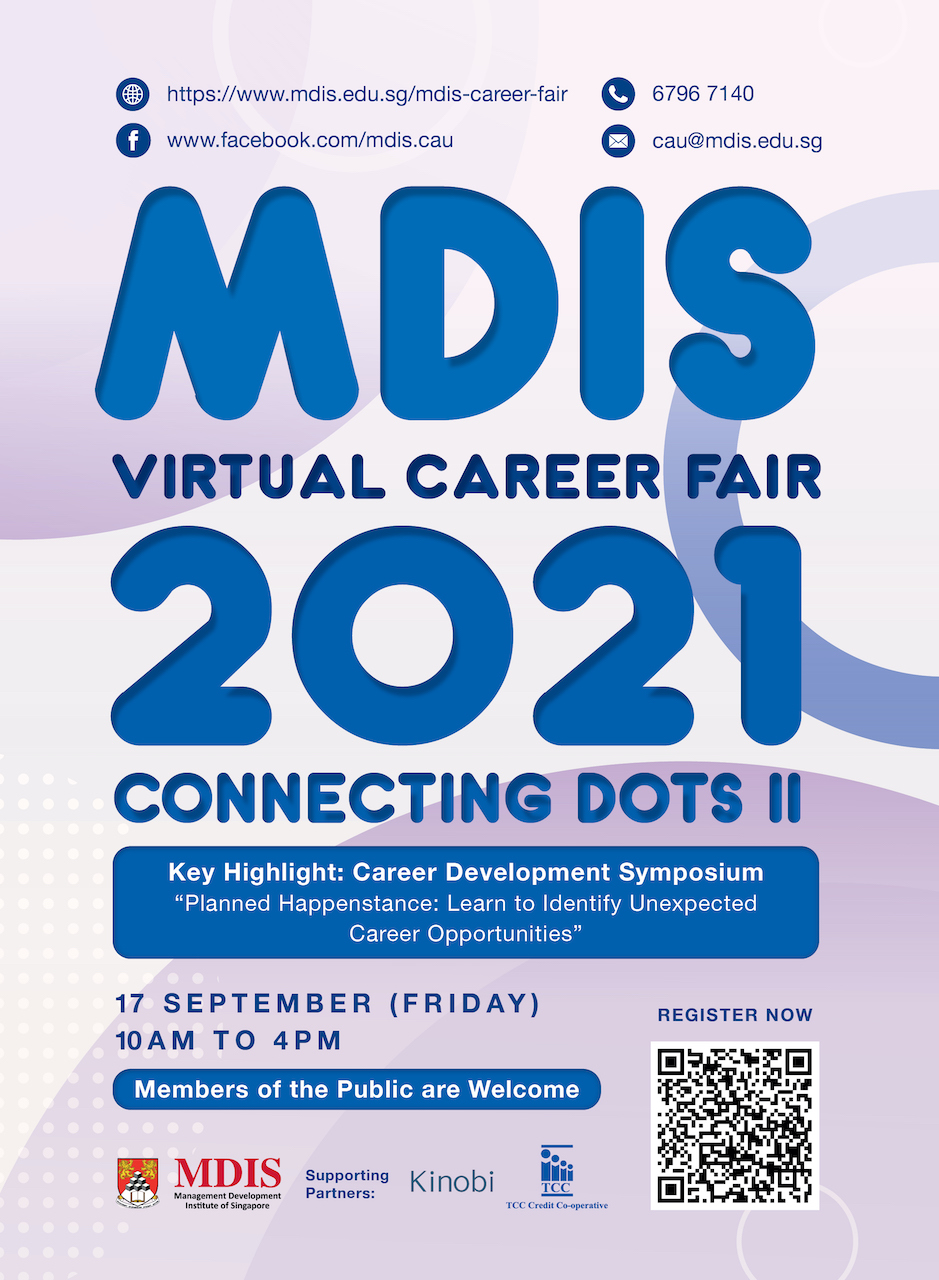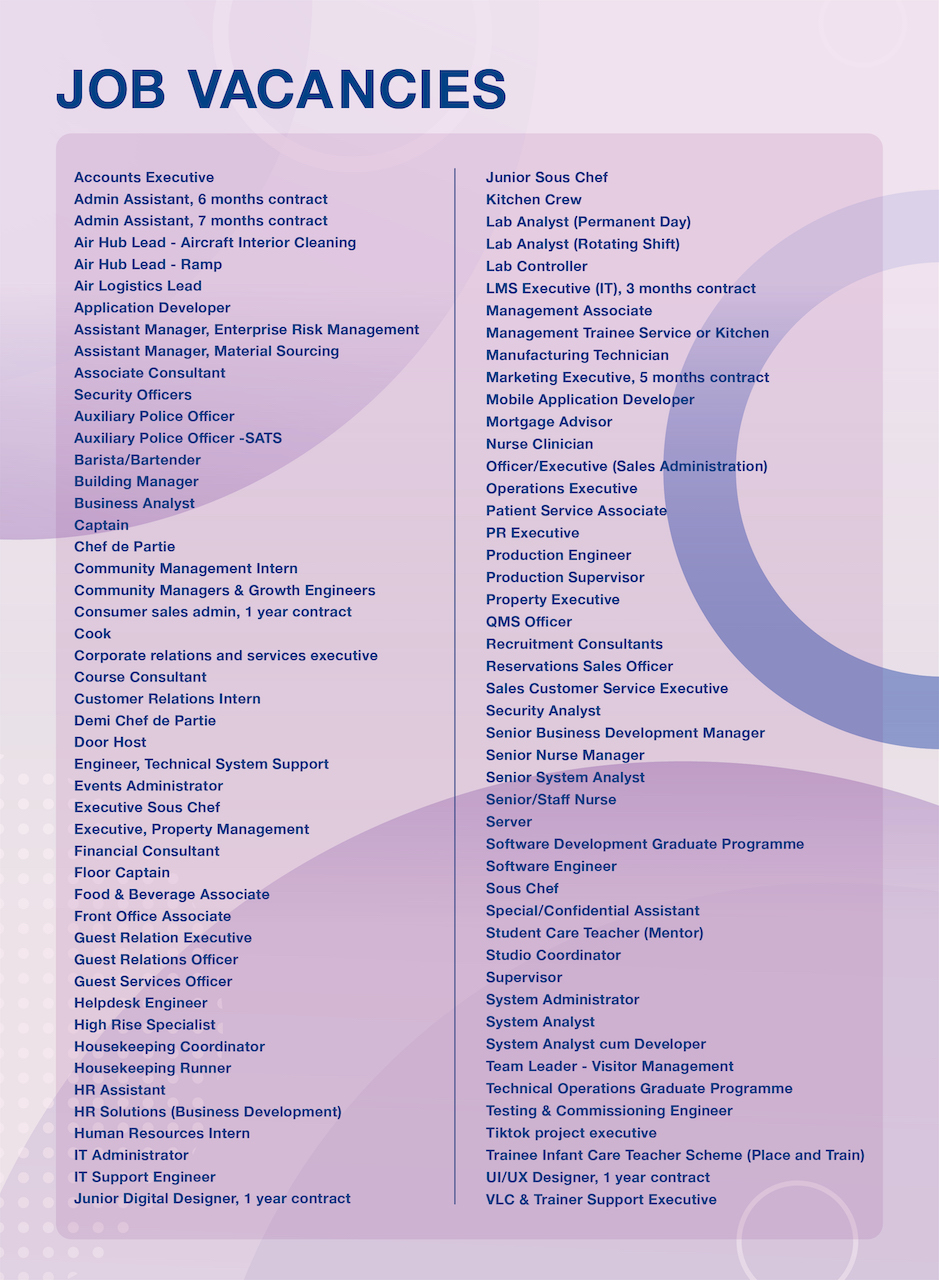 MDIS organised its very first Virtual Career Fair (VCF) during the height of the pandemic in Year 2020. Despite the bleak economic outlook, 19 corporate organisations came onboard to hire and we connected the dots with 134 MDIS graduates.
This year, MDIS is connecting dots with a renewed sense of purpose. Besides our graduating cohort, we like to connect Singaporeans who have lost their jobs due to the Covid-19 pandemic with 30 corporate organisations onboarded for this career fair. Our virtual platform allows job seekers to interact with these potential employers for interviews and access career related resources to help with employment opportunities.
Event highlights include 3 Covid-related career talks to prepare job seekers for the post-pandemic employment landscape. Those seeking to level up paper qualifications, be sure to check out the preview of our upcoming MDIS Undergraduate Fair. Supporting partners, Kinobi and TCC Credit Cooperative will value add by facilitating career resume consulting for free while the latter, promotes financial, savings and loan related services to those in need.
Check out the job vacancies and if you know of someone who is looking for career opportunities, please help connect the dots. Job seekers, please sign up here.