22 Mar 2018
Entrepreneurial skills and mindset take MDIS students to the finals of the YEC 2018Press Releases
Singapore, 22 March 2018 – The Management Development Institute of Singapore (MDIS) has qualified two teams, out of 34 nationwide, for the finals of the Youth Entrepreneurship Competition (YEC) 2018. To be held on 24 March at the Singapore Discovery Centre, YEC provides youths with the opportunity to develop social, entrepreneurial and leadership skills as they turn their exciting business ideas into reality.
From skull-shaped pizzas to tombstone-inspired superfoods, both aptly named MDIS finalist teams Eat 4 Dead and The Walking Diet are promising a delicious and scary zombie-themed feast to win the hearts (and wallets) of the public. The visually impactful as well as healthy zombie-foods were created to appeal to Singaporeans' love for food.
The teams had to impress the judges, consisting of local entrepreneurs, business academics and officers from Singapore Discovery Centre, with a sound business plan and effective A&P (advertising and promotion) strategies to market their business. Their business strategies and skills will be put to the final test on 24 March; sales garnered at the finals will contribute to half of the total judging score and 50% of proceeds will go to teams' charity of choice.
Dr R Theyvendran, MDIS Secretary-General said, "At MDIS, our aim is to nurture future-ready graduates and competitions like YEC provides a constructive platform for them to create and test their application of business strategies and skills in a real-world setting. Such competitions also serve to push our students out of their comfort zones to realise their potential. This hunger for success is what uniquely defines our MDIS students."

Team Eat 4 Dead: A Savoury Banquet Fit for Zombies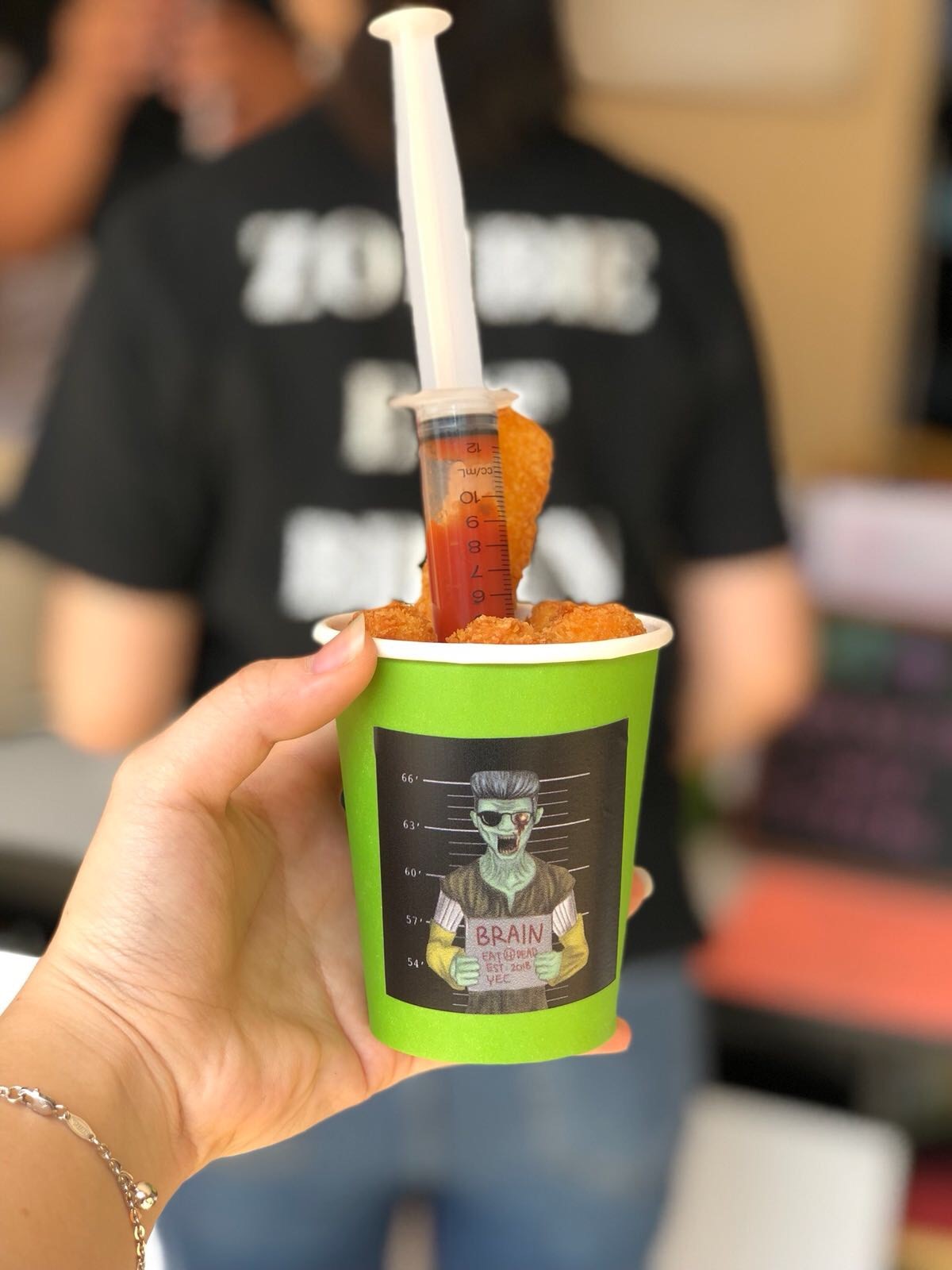 Inspired by the popular video game series Left 4 Dead, the five members in Eat 4 Dead offer up a hair-raisingly good menu of skull-shaped pizzas, graveyard puddings and more.
The team will also sell merchandise to differentiate themselves from their competitors. These include T-shirts and tote bags featuring a self-designed zombie mascot. Sales proceeds will go to the team's chosen charity - REACH Youth Powerhouse.
"To qualify for the competition, we needed to have the full package; to see the big picture but also execute the minute details – from business conceptualisation and product creation, to collaboration with third parties, and onsite and online promotional mechanics," shared 23-year-old Singaporean, Rishma Theru who is pursuing a Bachelor of Science (Hons) in Business Studies and Finance by Bangor University at MDIS.
"It was a great opportunity for us to apply skills we have learnt and pick up new ones in the process. I learnt that in order for us to do business; we have to dare to fail. I have plans to start my own business in the future and have certainly benefited from this competition."
Team The Walking Diet: Fatally Addictive Super Foods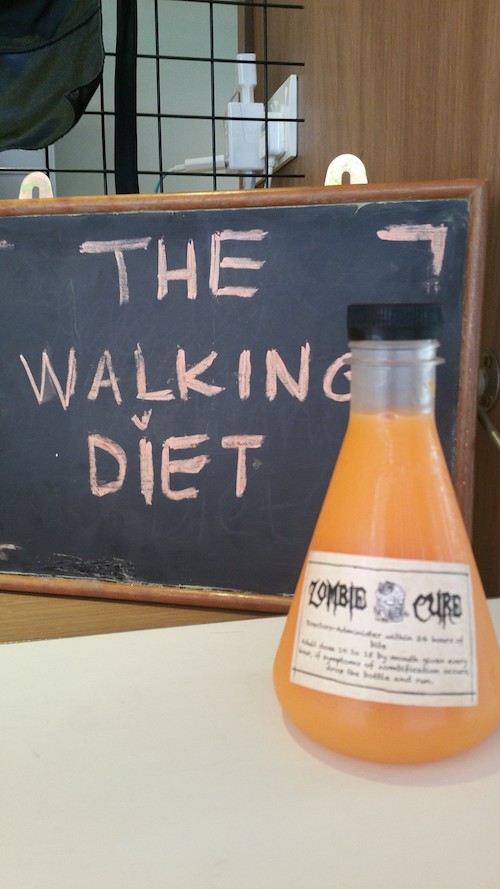 "Healthy eating" fit for Zombies is what The Walking Diet is focusing on at the YEC.
One of the eye-catching items from the team's menu is a Bloody Bowl, made of banana with the touch of Acai berry. It is served with detached 'fingers' or mini zombies made from oat bar and melted chocolate. Another curious offering is the Zombie Cure fruit juice – an addictive concoction of a mix of carrot and orange juice that promises to instantly rid any drinker of their lethargy.
Supporting their healthy business, the team will donate part of their sales proceeds to the Singapore Cancer Society.
"YEC provided an opportunity for us to fuel our passion to be entrepreneurs. The whole process really enriched our business knowledge and skills; we even consulted third parties and did market research to optimise our sales," said 20 years old Indonesian, Evelyn Frances who is pursuing a Bachelor of Science (Hons) in Business Studies and Finance by Bangor University at MDIS.
"Another important aspect we all learnt is soft skills like teamwork, presentation, and negotiation. The success of a business is a result of good team work among members."
The winners of the competition will be announced at the event at 5.30pm.