Spending Christmas In Style: SFD Christmas Party 2019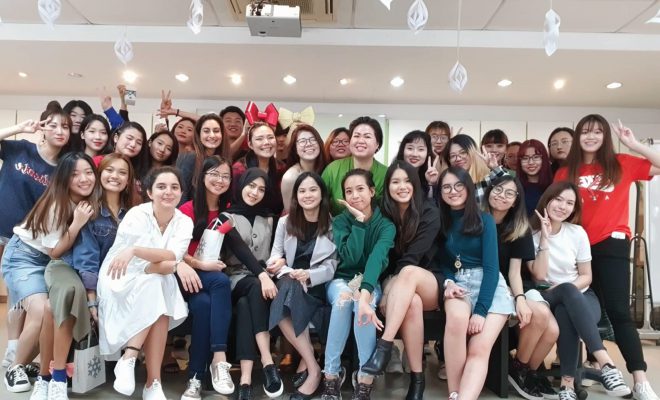 MDIS School of Fashion & Design (SFD) recently held a Christmas party and bonding session for students on 12 December 2019. This would be the second time students from all cohorts have gathered in one place for food, games and prizes.
More than just having fun, at the School of Fashion and Design, we understand that the fashion industry is never a one-man show, and since the industry is so small, it is important to network and work well with others. This party was a great opportunity for our Fashion Design students to meet and socialise with our Fashion Marketing students whom they rarely get to interact with! Adjunct fashion design lecturers were also invited to the party, and this allowed students to get to know the faculty better, and vice versa.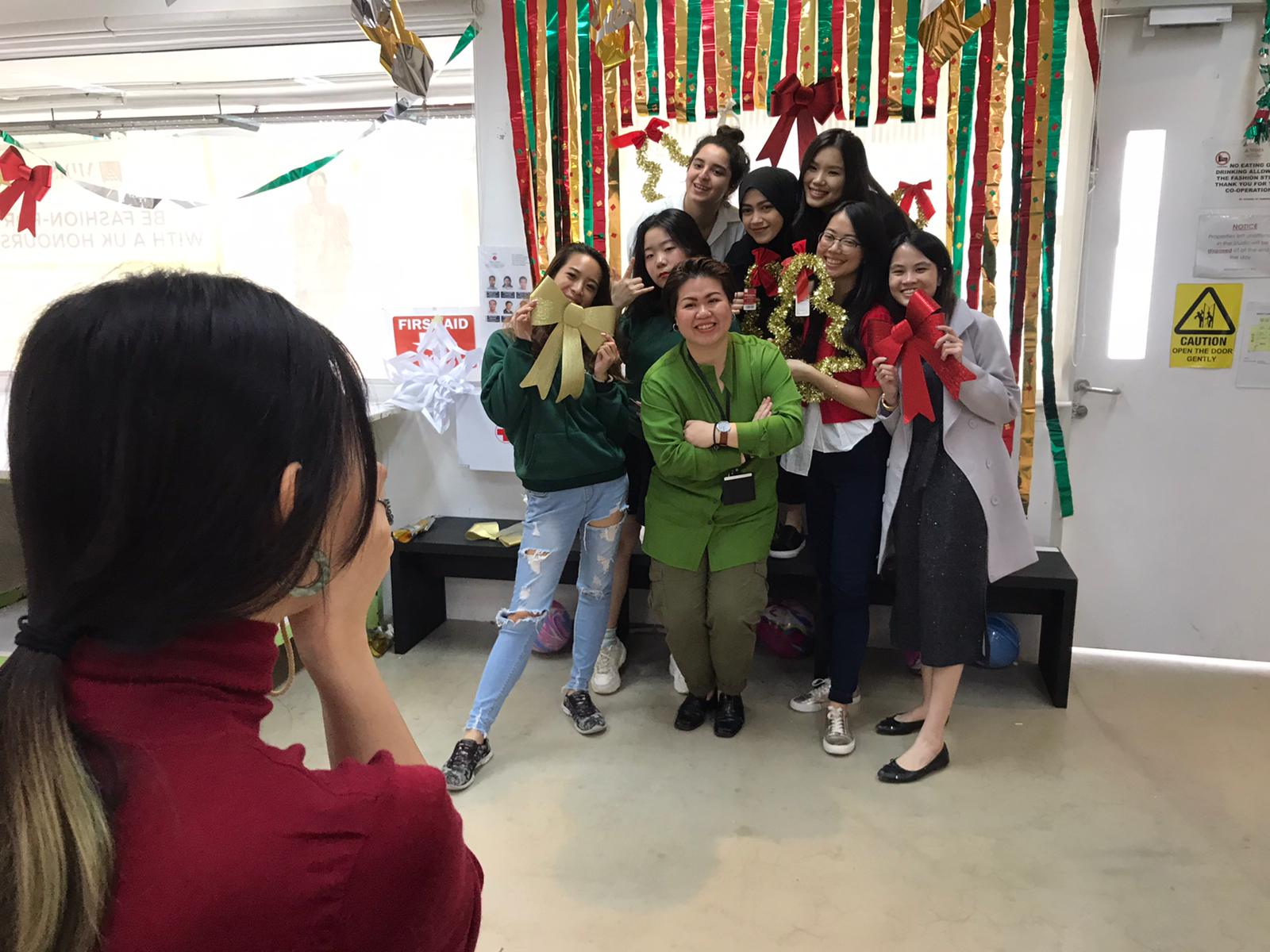 Fun and Games, the Fashion Way!
The SFD Christmas Party started with an individual game hosted on Kahoot! Our students were required to answer 20 questions pertaining to fashion. Some of these questions were intended to be tricky or humorous, and students had a great time laughing at some of the options for the answers given.
The scores were not only calculated based on the correct answers selected, but students who answered correctly and quickly would also gain a higher score. Thus, this led to some tension in the name of fun, and some students ended up selecting wrong answers in their anxiousness. One instance would be clicking on "Prata" instead of "Prada" as the correct answer. A total of 40 students participated in this quiz, and prizes were given out to the top 10 highest scorers.
The second game was a game of Line Up, where students were split into 2 groups, and had to line up according to the questions posed to them such as lining up according to their hair lengths or their seniority in MDIS, from the longest to shortest length of time here. A huge hamper full of goodies and treats was given to the winning group at the end of the game.
Lastly, what better way to end any fashion party than with a fashion show! Students who were keen on participating in the fashion show were required to dress in the theme of "Red, Green and Anything that Sparkles". Some of our students even added Christmas trees and wreaths to their outfits.
This party was a huge success and our students and faculty had a jolly good time of bonding and networking!
This article is written by Melinda Lau from the School of Fashion & Design.