Top 5 Misconceptions About the Fashion Industry in Singapore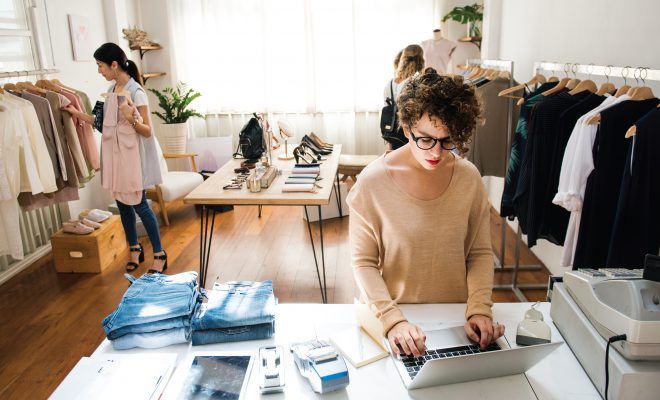 Ah! The glitz and glamour of the fashion industry and how effortlessly these models sashay down the runway. Fashion-related shows often portray those in the fashion industry to constantly criticise others' looks and fashion sense.
However, is that really the case? Here in this post we will discuss the Top 5 misconceptions of the fashion industry.
Misconception 1: Everyone in fashion knows how to sew
When responding to others on what field we are pursuing, those in the fashion industry often get faced with this response: "Oh, so you make clothes all day?" Of course not! Fashion studies encompasses more than just knowing how to sew clothes, though yes, that is an integral part of a fashion design student's education.
Let's not forget that there are many branches to fashion apart from fashion designing. Fashion marketing is another branch of the fashion industry that involves branding and advertising. Fashion marketers play a key role in the fashion industry by creating buzz through their campaigns.
Due to the extremely fast-paced nature of the industry, they have to constantly generate fresh ways to present fashion products in a manner that is enticing for customers. When you see big, flashy fashion campaigns, do remember that that is the work of a fashion marketer.
Misconception 2: Fashion Designers just need to draw well
"What could be so difficult about drawing a croquis and adding garments to it?" Probably not that difficult. However, there is more to fashion designing than meets the eye.
The vibe on fashion runways is often energetic and exhilarating, coupled with the show-stopping outfits paraded down the aisle. What the masses do not see, is the thought process behind each outfit, and the flow of ideas from the initial seed of a thought, and how it is realised into actual pieces of clothing.
For example, since sustainability is all the rage now, what truly makes a garment or a piece of clothing "sustainable?" Having the ability to be worn multiple times and kept for years? Or making clothes from recycled materials? Or only incorporating fabrics that are sourced ethically and do not damage the environment? There are many pathways in which fashion designers can take a small idea and develop it further and much thought, critical thinking and negotiation has to be put into their designs.
Misconception 3: Sewing is easy
If you think that making a t-shirt is just sewing 2 parts of a fabric together, think again. Looking at the photo below, you will be able to see that a simple T-shirt is not made up of just the front and back piece, but rather a combination of 6 pieces of fabric sewn together (1 x front, 1 x back, 1 x neck binding, 1 x collar, 2 x sleeves).
If a plain T-shirt is the product of 6 pieces of cloth sewn together, can you guess how many pieces a basic tailored business shirt would consist of? (Answer: At least 14)
Every designer is trained to be able to visualise how pieces of fabrics will be put together to form a wearable piece of clothing, even before it is produced.
Misconception 4: People in the fashion industry are out to criticise people's dressing
Another common misconception is that people in the fashion industry tend to be critical and will critique other people's dressing. Leave that job to the fashion stylist instead! In fact, you would be surprised that designers from some of the top fashion houses in the world are actually not the best dressers you'll see around! Take Alexander Wang for example. In the image below, you will see his signature look, an all-black ensemble, consisting of T-shirt and jeans.
Avant Garde designer, Iris Van Herpen, who is known for her bold and quirky creations. She doesn't dress to the nines herself – a stark contrast to her designs.
I am sure we have all heard of entrepreneurs like Steve Jobs and Mark Zuckerberg, who wear the same look every single day to save time and in some cases, to save their brainpower from making decisions on menial matters.
For creatives in the fashion industry, they spend most of their time pouring their heart and brain juices out, into what they are producing, that they just don't have the time and energy to dress up.
Fashion marketers, advertisers and stylists on the other hand, are known to keep up with the trends. Understandably so, as part of their jobs require them to network, and we all know that first impressions are often lasting ones.
Misconception 5: There is no future for those who pursue fashion in Singapore
The fashion industry is indeed a very niche industry. You would only hear a few success stories from the many fashion graduates over the years, who go on to become famous designers or fashion magazine editors.
Contrary to common belief, there are plenty of career prospects for those who have majored in fashion studies. Some specialised paths that they can choose includes, production, editorial, photography and designing.
The skill sets acquired during the course of fashion studies gives them an edge in job applications as well, as individuals who are detail-oriented and graphic savvy, making them valuable candidates for a vast variety of jobs.
This article is written by Melinda Lau from the School of Fashion & Design.