Preserving Arts and Memories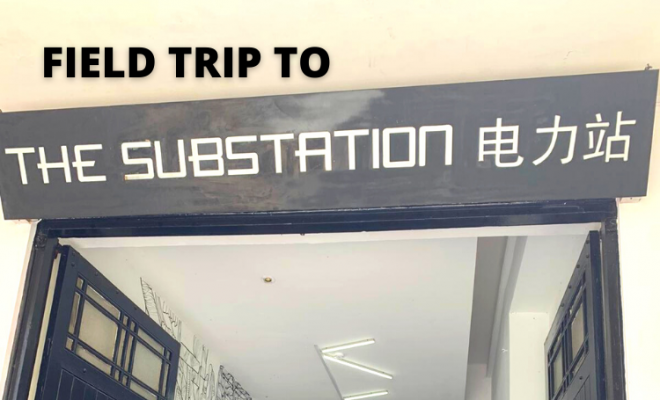 The Substation, in its heyday an iconic arts space, a place to chill, a place for artists and arts lovers. My early days at the Substation were spent in the garden, under the banyan tree, where I watched indie bands perform and street artists put their mark momentarily on the only sanctioned wall where graffiti was allowed, once upon a time. Many memories, I remember them vividly. I have filmed music videos here, attended talks, theatrical performances, hired the space and spent many an evening enjoying the music at then then Fat Frog Café that later became Timbre.
To hear that this iconic space, 30 years holding space for so many of us, will close its doors come July leaves me with a tinge of loss, personal loss but when we think of the larger loss to an evolving arts scene, vibrant and no longer nascent in Singapore, we can get a sense of context of what a building can mean, what the space has embraced and how its closure may impact the arts in Singapore. With these personal reflections, some shared with the students from BBRD22006 and BBRD22107A, we spent a few good hours at the Substation together, one sunny Thursday afternoon when we were beginning to take the freedom of Phase 3 for granted.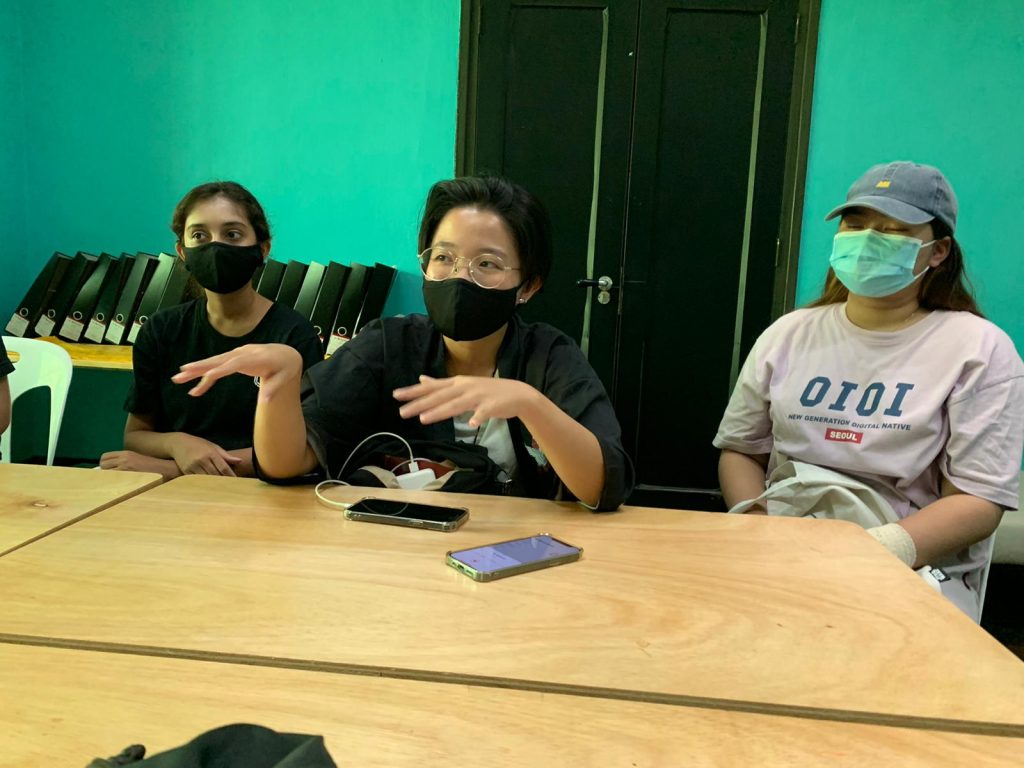 The students were tasked to conduct preliminary research on the Substation as well as have a sense of the debate about its closure and the sentiments of the arts community before meeting with General Manager Loh Aik Khoon who shared further on the background on the seemingly sudden decision to shut its doors permanently. Four students though away in Indonesia, China and Malaysia could still actively participate through MS Teams. Students here gave a running commentary on what they saw and shared. The students also had a chance to see the last exhibition that would be held there by artist Tang Mun Kit, called Mandala for Substation.
Tang Mun Kit introduced installation, conceptual and performance art to Singapore and is an original member of the artist collective, The Artist Village. Paintings and huge installations took up the gallery space, with a video on loop of a conversation between Art Historian T K Sabapathy and Tang Mun Kit himself. The drone of the conversation became familiar and comforting to me, as my students walked in the space, I must have been just a bit older than some of them when I first set foot in there.
The students also had a peek into the store run by an artist Ryo, it had snacks of old and coffee (though it was yet to be brewed) and vinyls that simply reflected an appreciation for quality, a sense of voice, a respect for statements and art. The students spent some time in there and I am heartened to note that although records may seem ancient to some, in this age of social media and soundcloud, the students could appreciate their value, nevertheless.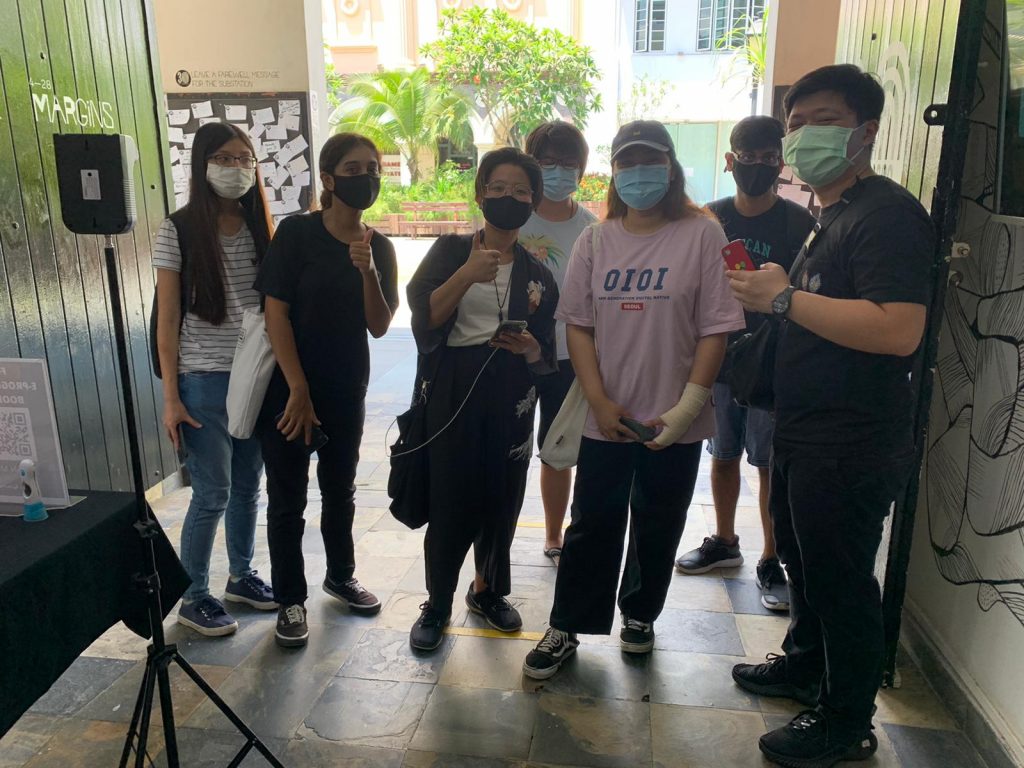 We had a chance to bask in the cool air condition of the Black Box and technical producer, Khadril explained how the space was used for a variety of purposes from fashion shows to theatrical performances to talks and exhibitions. The space can seat about 120 and with Covid-19 restrictions, 40. The space looked small, with a few white boxes that can be used as part of a set – I was already eyeing them to borrow or hire for a future project. But I remember crying in that black box, laughing loudly, and whispering just before a show began. Some amazing works were performed in this intimate space.
As a lead up to one of their assignments as part of the module "Making It in the Media 2", students have to submit a 1000-word reflective essay. This visit to the Substation, the research, the interaction, the having a sense of place and hopefully an insight into their personal growth, and discovery of what they would like to do and have the strength of will and necessary skills to do it, is what this excursion is meant to encourage. Students are presenting their views and reflections as a group presentation this week and I am looking forward to the sharing. I know I will learn from this intelligent and curious bunch and the Substation would have touched yet another group of future arts and media practitioners.
This article is contributed by Ms Rose Sivam from the School of Media & Communications.