E-Open Day 2022 – Up To S$4K Rebates, Highlights & Giveaways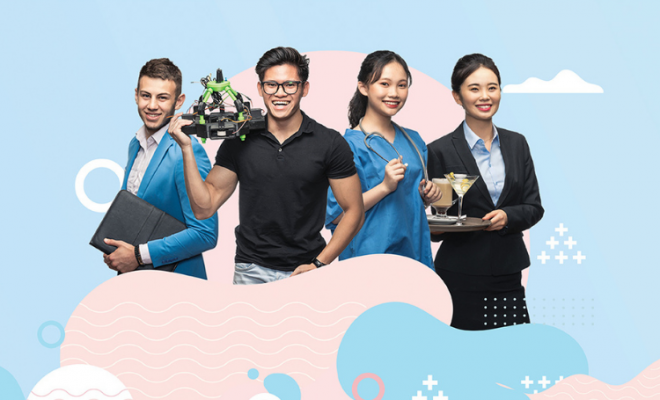 Future After O Levels at MDIS
You went through the stress of completing your O Levels and are excited to embark on a brand new chapter of your life. At MDIS, our industry-relevant programmes make you stand out. Beyond that, you will gain a broad cultural experience and vast learning opportunities.
Study what you Love
No matter what your interest is, there is bound to be something for you at MDIS. Choose from Business, Media & Communications, Psychology, Engineering, Technology, Safety & Environmental Management, Fashion & Design, Life Science, Tourism & Hospitality, and more.
"Study what you love, and you'll never have to work a day in your life. It'll be one great adventure."

– David Gerrold
With over 10 disciplines to choose from, you can pursue your passion and study a course you're truly interested in.
Get the full campus experience
At MDIS, we are a full-fledged campus equipped with facilities such as a Radio Studio, TV Studio, Life Sciences Laboratories, Fashion Studios, a Hospitality Training Centre – Tropical Breeze, Psychology Laboratory, and more. Click on the images below to explore our 360 degrees Campus Virtual Tour here!
MDIS E- Open Day 2022: Future After O Levels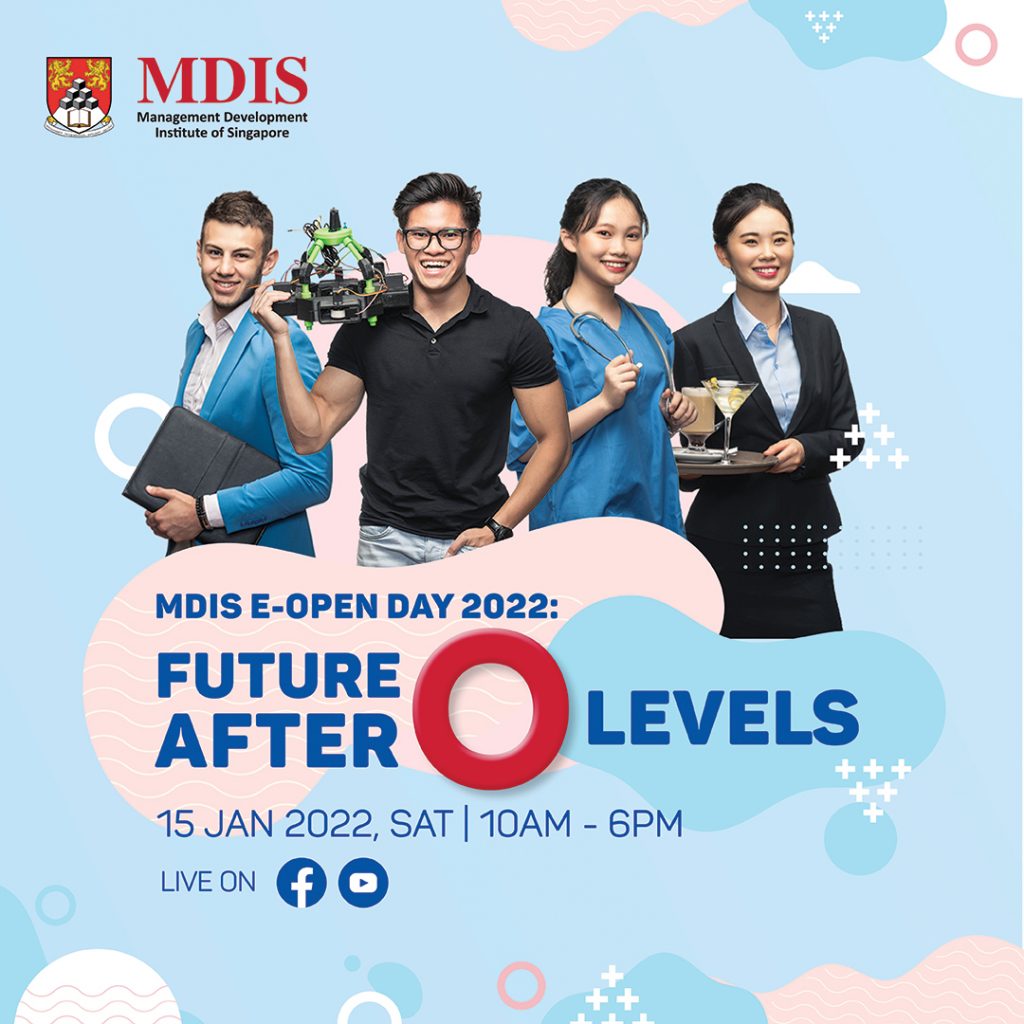 Join us on 15 January 2022 from 10am – 6pm and explore the MDIS Campus Experience.

Meet your future lecturers and seniors and explore campus life at MDIS. Here's what you can expect when you join us at MDIS E-Open Day 2022:

Furthermore, enjoy an exclusive rebate of up to $4,000* when you sign up at our MDIS E-Open Day 2022. *T&Cs apply.
Register Now to get your exclusive rebate.
I need more information
We get it, having many choices to choose from can be overwhelming and daunting. Our education consultants are trained to help you explore your options based on your interest and passion. Book a 1-to-1 consultation with an education consultant today!
Visit us and embark on your educational journey with MDIS after O Levels.