School of Tourism and Hospitality Beverage Club Launched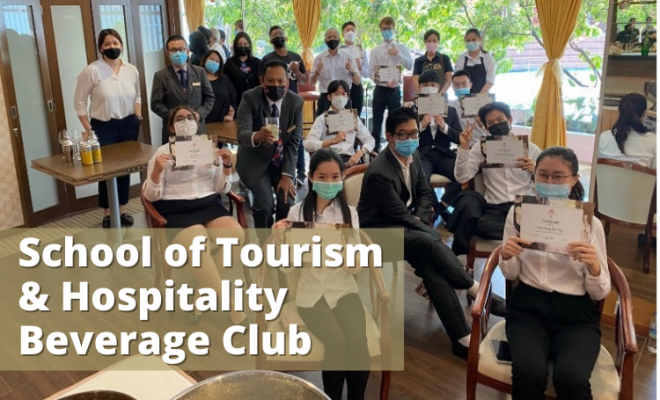 School of Tourism and Hospitality Beverage Club was launched on 1 March 2021. The purpose of forming the beverage club was firstly, to organise various wine and beverage workshops that are trending in the food and beverage industry. Secondly, by partnering with our industry members, they can share and impart their product knowledge as well as industry experience to our students.
The first workshop was on wine appreciation, conducted by Mr Daryl Saw on 30 March 2021 at Tropical Breeze. He explained the process of using our 5 senses for wine appreciation. The 5 'S' are Sight, Swirl, Smell, Sip and Swallow. On top of that, he also explained the notes based on the colour and density of the wine (Sight/Swirl), types of fruits and herbs found in the wine (Smell), taste of the wine (Sip), alcoholic strength and the wine finish (Swallow). Mr Daryl Saw also talked about the duration that the wine stays on our palate and the value of the wine.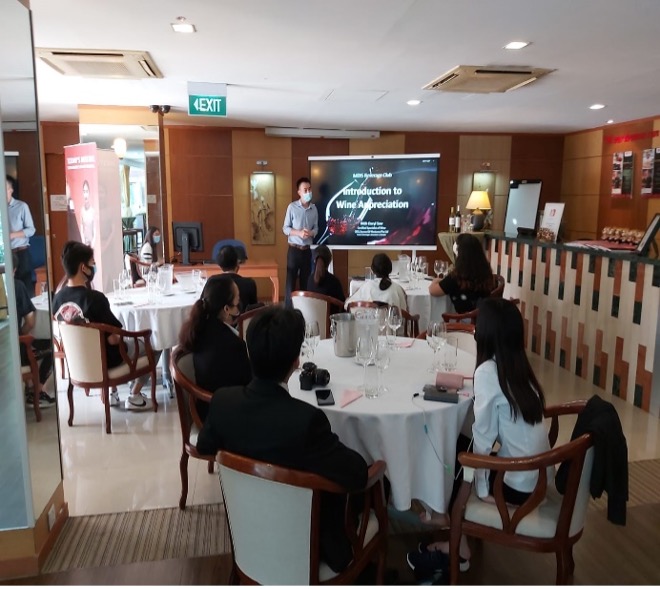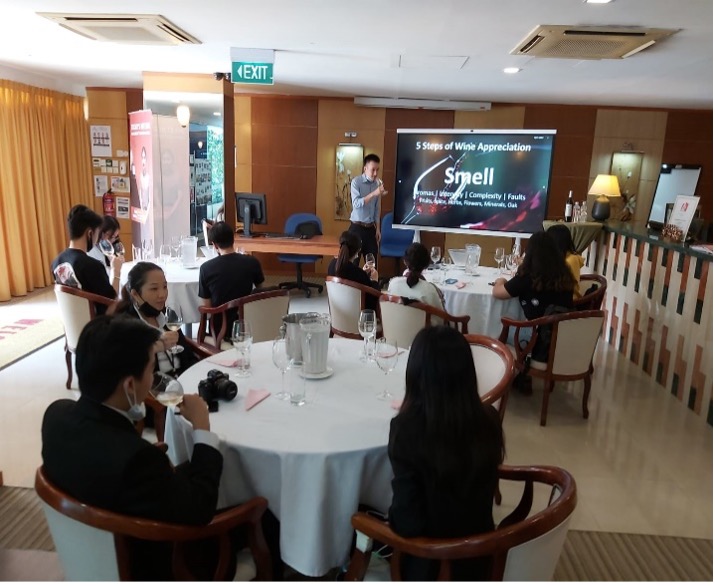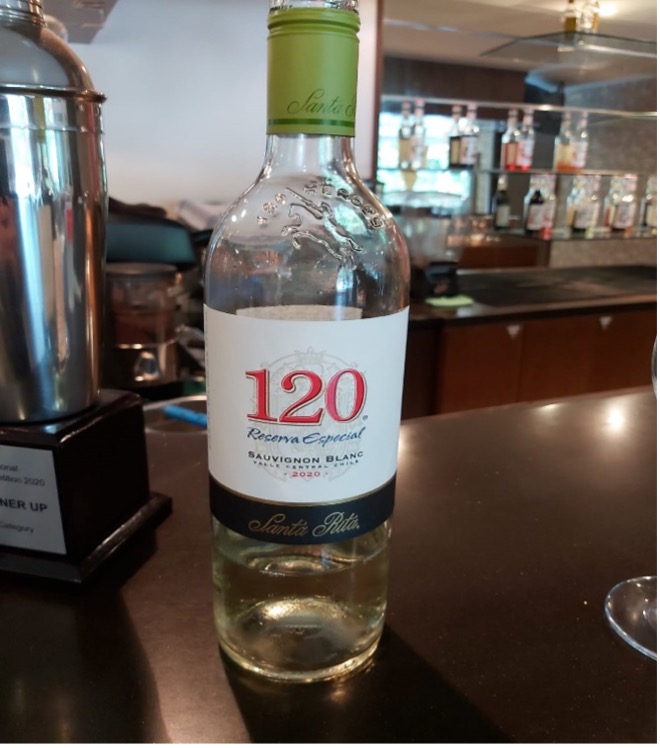 Our students discussed in their groups on the red wine and each representative shared their tasting notes. This workshop truly marries the theoretical part of wine tasting and the 'live' wine appreciation, providing the students with an all-rounded experience.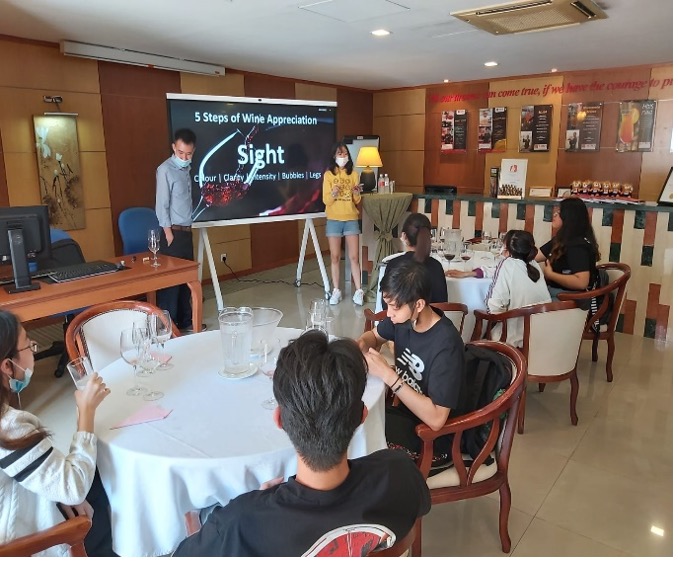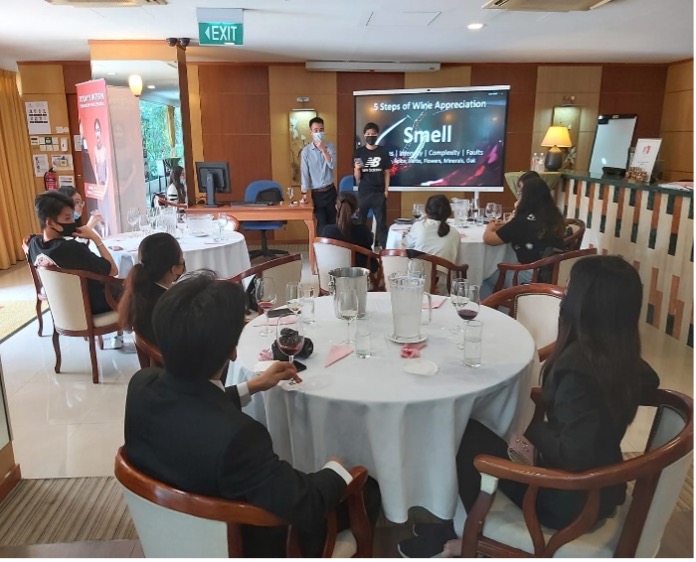 MONIN WORKSHOP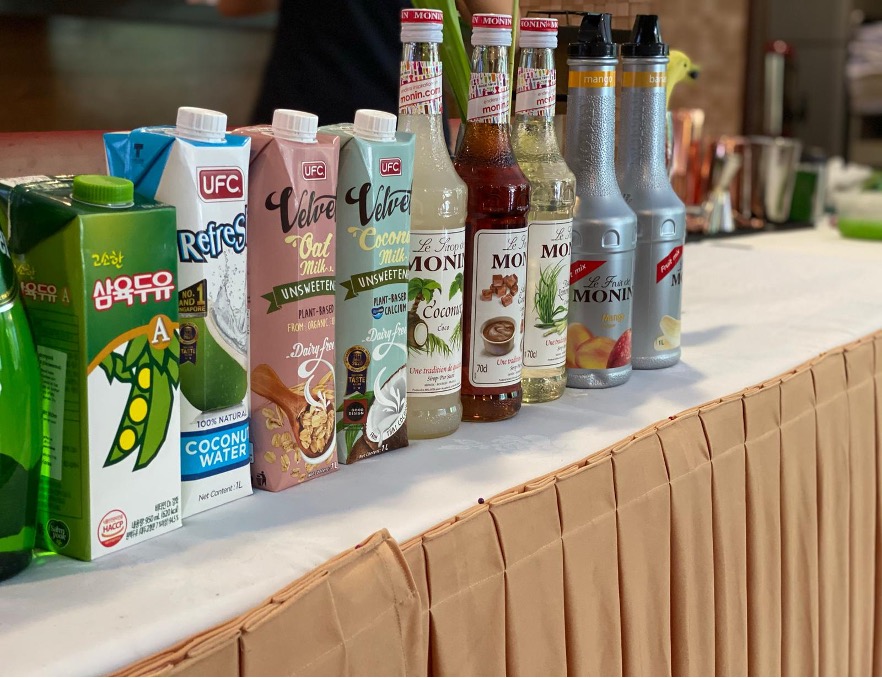 The second workshop was conducted on 20 April 2021 by Ms Fiona Tan from Monin Pte Ltd. She talked about the current trends of consumer preference for mocktails. During the workshop, Ms Fiona Tan he concocted a mocktail that is inspired by our local dessert, Chendol.. The ingredients are Monin Pandan syrup, Strawberry syrup. Coffee syrup, Oat milk, sago, green jelly and topped off with crushed ice.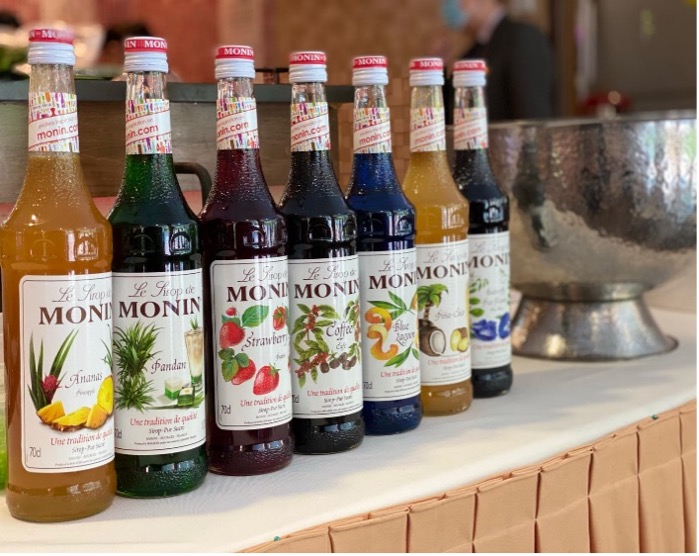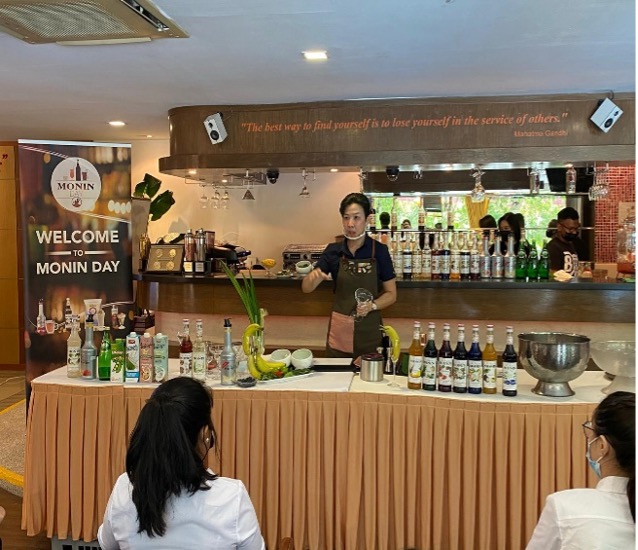 Students were given the opportunity to create their own mocktails during the workshop and each of them shared their creation and the inspiration behind it.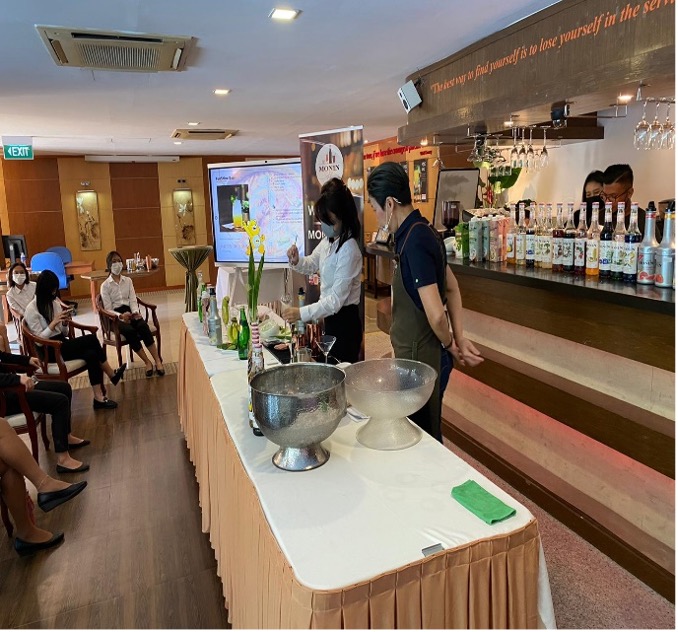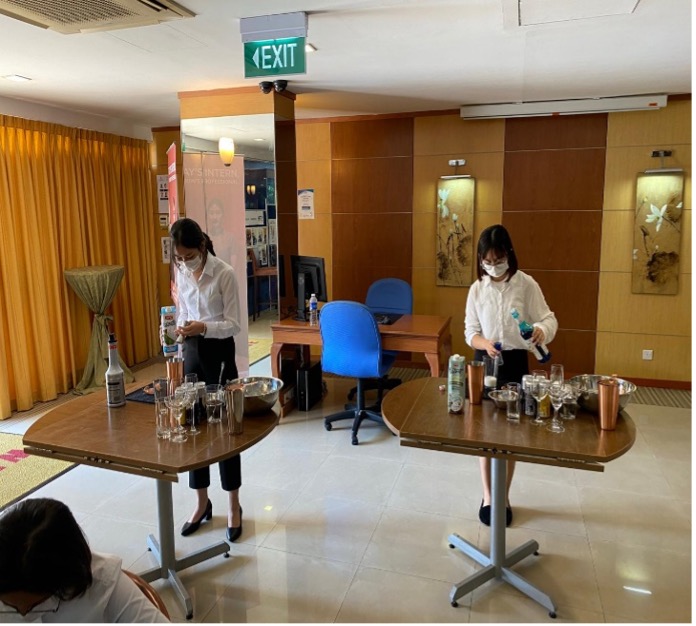 At the end of the Monin Workshop, Ms Fiona Tan presented a certificate of participation to our students.
Mr Isaac also presented a token of appreciation to Ms Fiona Tan and Mr Sam Tan for the enriching experience brought to our students.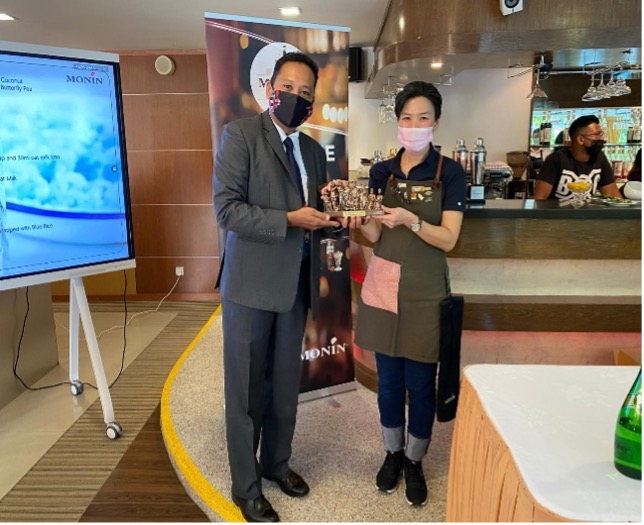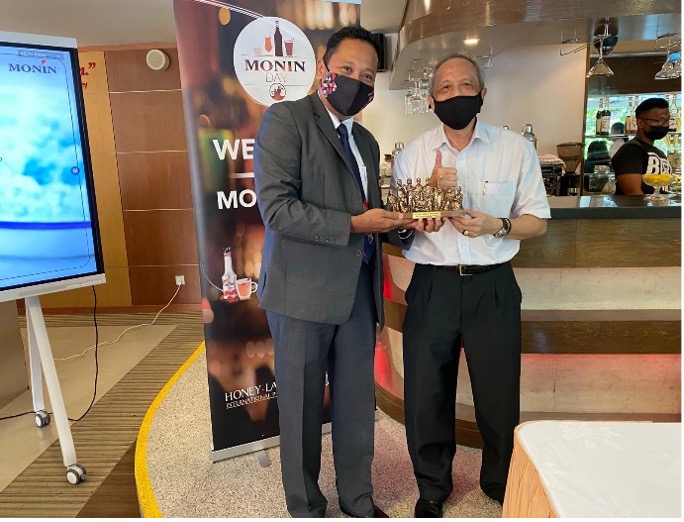 Look out for our next workshop coming up soon in July, cheers!