5 Must-Visit Places Around The World During Autumn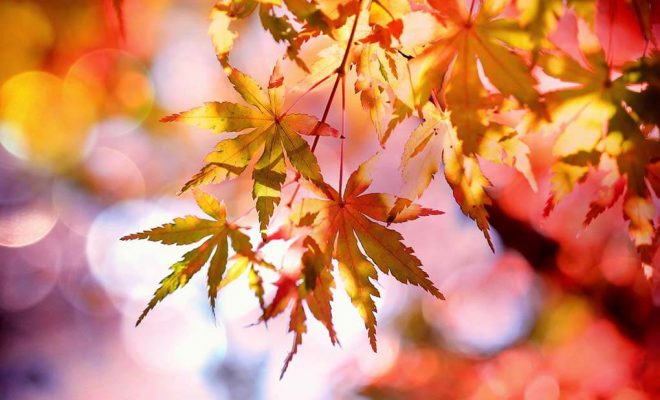 Marking the transition from Summer to Winter, the season of hoodies is finally here!
Associated with Harvest, Halloween and Thanksgiving, autumn is one of the most awaited time of the year. If you love fall and don't want to miss an opportunity to experience it at its best, here are the 5 places you must visit during fall:
1) The Blue Mountains, New South Wales
A 1.5 hour drive from Sydney, Blue Mountains is recognized as one of the most beautiful places to capture the hues of fall. With many picturesque tree-lined avenues and carefully maintained parks, the place is simply a treat for the eyes. The mountains also offer you a chance to explore various waterfalls, valleys, and rugged sandstone tablelands. The roads leading to the mountain peaks provide a sight to cherish for a lifetime!
2) Stowe, Vermont
Stowe is a small town in Vermont, USA, which lies in a broad, fertile valley between Mount Mansfield and the Worcester Range. Mostly known for its ski villages and mountain resorts, Stowe offers just the perfect experience for tourists during fall. It not only gives guided tours but also scenic boat charters, gondola rides, soaring, river and lake tours, fishing, hiking and much more to provide one of the best experiences to its visitors.
3) Minoo Park, Osak
Located on the northern part of Osaka city, Japan, Minho is a special scenic spot comprising mountains, temples, shops, waterfalls, gorge, trails, and forests. Said to be the best spot when it comes to viewing momiji (red leaf) in Osaka prefecture, this park offers the best colours of fall to its visitors.
4) Salt Lake City, Utah, USA
Autumn is a great time to visit Salt Lake City. thanks to fewer crowds and extremely low hotel prices. Temperatures hover between the mid-60s and high 70s, making for ideal leaf-peeping conditions. Willow Lake, Mount Lebo, Silver Lake and The Big Mountain Pass are some of the ideal spots to observe the beauty of fall.
5) Seoraksan National Park, Korea
Seoraksan National Park is Korea's northernmost national park and contains some of the tallest peaks of the country. With plenty of hiking trails along the mountainside, you can catch the rich palette of red, orange and yellow vibrant autumn leaves. It is a popular destination for family and friends to get some peaceful time and enjoy the beauty of nature.
Which one is your favourite? Tell us in the comments below which destination above you will be visiting in the future!