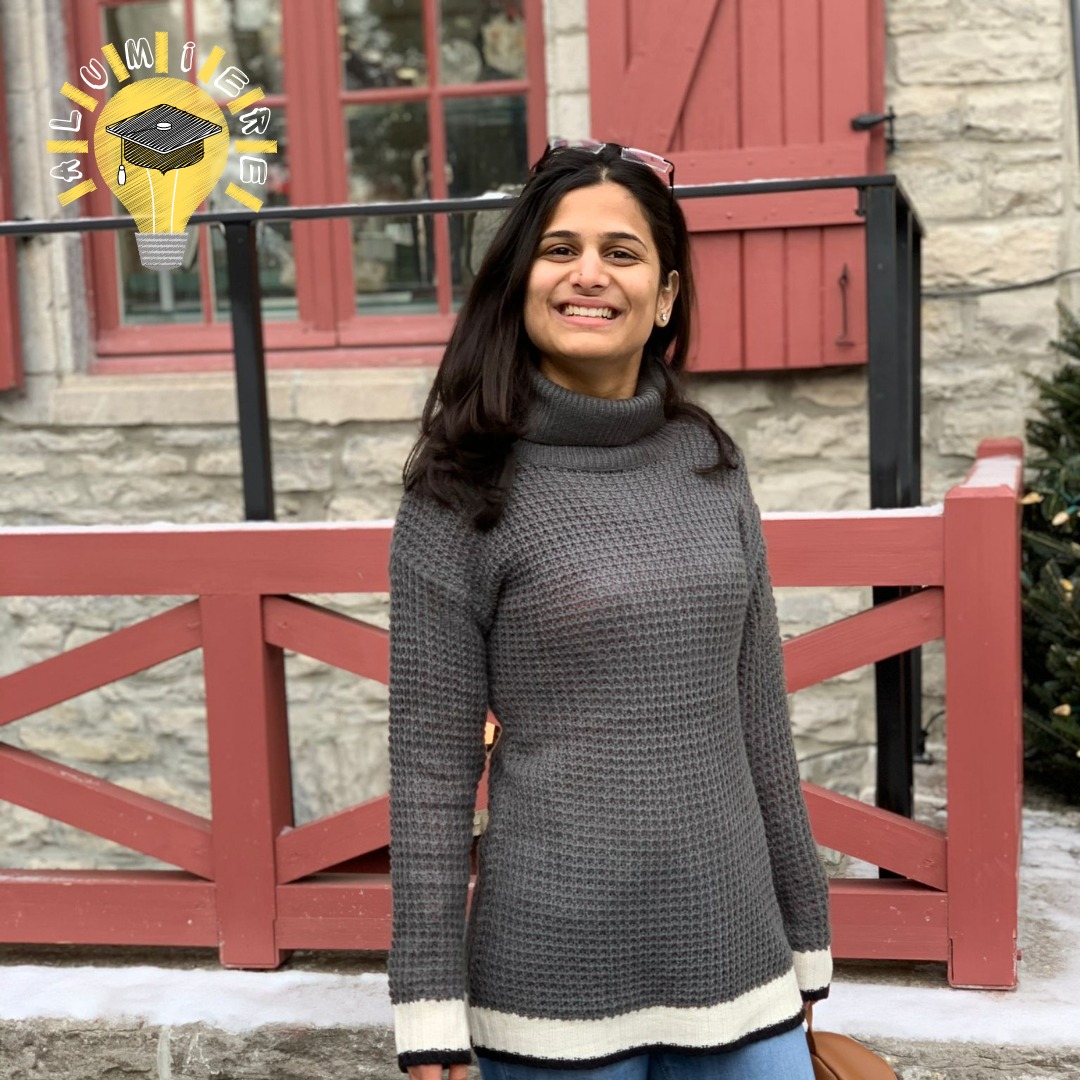 "The time I spent after graduating at MDIS has been fruitful. I started my career by working at PwC Canada in the finance department where I was working on financial statements, closing out balances and accounts that involved a lot of numbers! Once the pandemic hit, I started to develop more interest in digital marketing and that's when I decided to get into the advertising industry. I was able to quickly learn and adapt the technical aspects of the pay-per-click industry! My learning at MDIS has been immensely fun, memorable & flexible! I had a bunch of different modules where I learnt about finance, marketing, economic, investments and accounting. Due to the variety in modules, I had exposure in data analytics and how consumer behaviour works which allowed me to transit easily into any career field. The modules at MDIS allowed me to explore other options, so I wasn't just tied to Finance. In addition, Dr Alby, my marketing lecturer, taught me the value of networking and indeed that "no question is a bad question". That's how, I volunteered in various activities that includes being a Public Relations Officer at the MDIS Business Club, the MDIS Open House and MDIS Angel Heart Club – charity based events and many more. That's how I networked and learnt so much more about different cultures. What I learned from all the networking experience I had at MDIS is that communication can be easier only when you have no fear! We can't combat fear overnight, so practice and that's how you will gain the confidence. First tip is that you start by volunteering and ensuring you show up to everything you commit to. Another tip is to truly listen and treat the person in front of you as if they had the power to write about you! Listen & you will have tons of topics to kick start a conversation."
Aayushi Tated
MDIS Alumni (2018)
School of Business and Social Sciences
BSc (Honours) in Business & Finance
--------------------------------------------------------------------------------------------------------------------------------------------
"Initially, I wanted to explore another english-speaking country to improve my English, broaden my knowledge and also gain unique experiences. Singapore was a good option that was still close to my home country, Indonesia. In my opinion, MDIS also offers the best Mass Communication Programmes because of its bigger campus and Media Hub where we can practice our technical skills, which other institutions do not have. After I graduated in 2021, even though the pandemic made job hunting more difficult than I had expected, my experience at MDIS has definitely boosted my Résumé. I participated in many competitions such as the Singapore Cancer Society Interschool Competition in 2020 and won both the People's Choice Award & the Overall Winner for the undergraduate category. My lecturer was also very encouraging and supportive the whole time! Participating in competitions has helped in boosting my creativity and problem solving skills. With the pandemic challenges, we had to make numerous adjustments and think of alternatives in order to keep the production going. The modules I studied during my Mass Communications Degree have also allowed me to be flexible in my job hunt. We studied many different topics such as media ethics, media law, advertising, public relations, TV productions and I even managed to get an internship in the sales department of a media consultant company. I am currently trying for a job in marketing, sales, public relations or an accounts executive position as a Mass Communications MDIS graduate. I believe that I am more than capable to get a job that I will be happy with!"
Dian Hunafa
MDIS Alumni (2021)
School of Business and Social Sciences
Bachelor of Arts (Hons) Media, Culture and Communication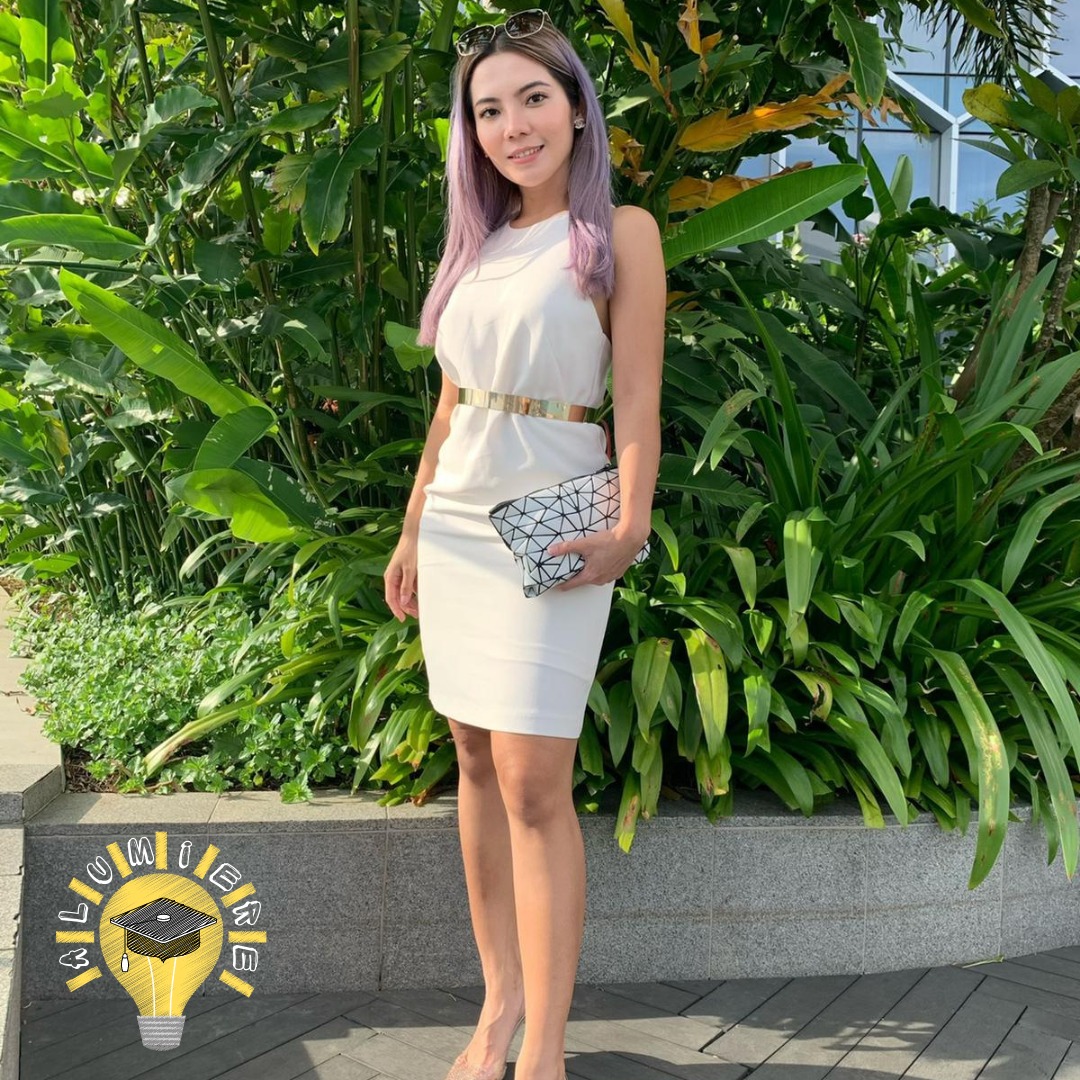 --------------------------------------------------------------------------------------------------------------------------------------------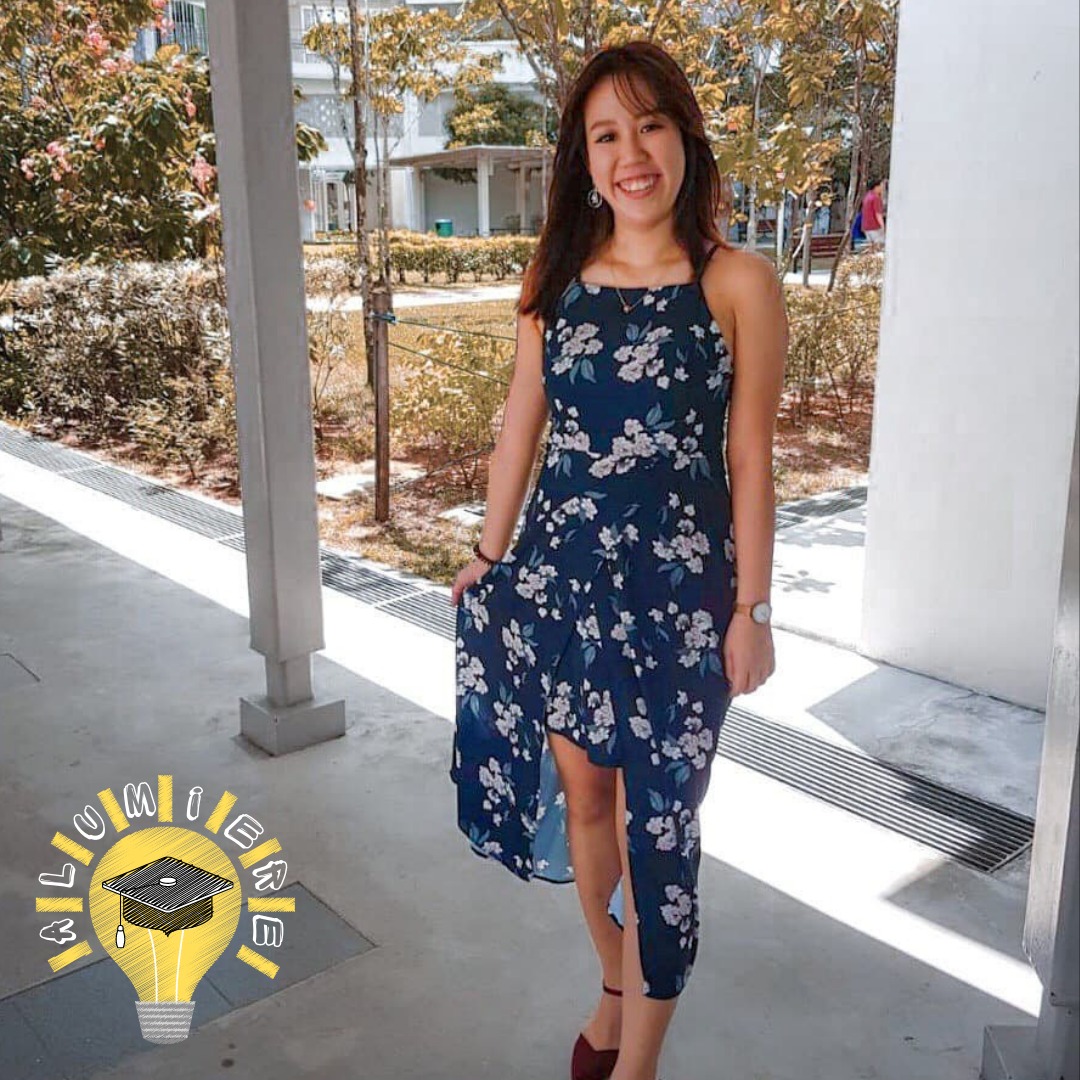 "I chose to study Biotechnology at MDIS because it was one of the schools that I felt offered a well-rounded programme for students. During my course of study, I found lectures to always be fun-filled and informative. I also enjoyed lab sessions as they allowed me to have a hands-on experience. For example, we had the opportunity to monitor our blood sugar level and learn about diabetes — a very real issue in Singapore today! I also remember making bread and observed how using different amounts of yeast would result in a different bread structure. Being in MDIS honed my skills at experiment planning such as thinking ahead to what reagents and consumables are needed for my final year project (FYP). In our FYP, we were almost fully responsible for our project and we had to plan in advance what consumables we needed because planning for delivery takes time and with the Covid situation last year, a lot of the deliveries took way longer than expected!"
Amanda Tan
MDIS Alumni (2020)
School of Life Sciences
Bachelor of Science (Hons) Biotechnology
--------------------------------------------------------------------------------------------------------------------------------------------
"I chose to study Bachelor of Arts (Hons) Business and Marketing because I was interested in Marketing which involves various aspects such as providing suggestions to improve the sales of the company and planning company events. There is a E-Marketing Strategy module in the curriculum of Business and Marketing offered by the University of Sunderland, UK which enables you to evaluate the digital marketing strategy of business and to provide recommendations in building a stronger digital marketing strategy for companies. This helped a lot in my understanding of Digital Marketing which is the trend nowadays everywhere you go. I also learnt a lot of soft skills such as taking ownership of my own journey. During my studies, students were taught to have the responsibility to plan & complete their assignments within the deadlines, especially for individual assignments, there is no one else but yourself to rely on. One of my most memorable experiences at MDIS was that I got to meet other students from all over the world. There were international students from over 50 countries that came to Singapore to study at MDIS which was an eye-opening experience. Finally, one advice that I would give to students who are keen at pursuing their studies at MDIS is to simply go to class. Like I mentioned before, it is important to take ownership of your journey and have the discipline to attend your classes regularly. Going to class enables you to gain the knowledge you need for assignments"
Lim Jiaw Hwee
MDIS Alumni (2020)
School of Business and Social Sciences
Bachelor of Arts (Hons) Business and Marketing (Top-up)
--------------------------------------------------------------------------------------------------------------------------------------------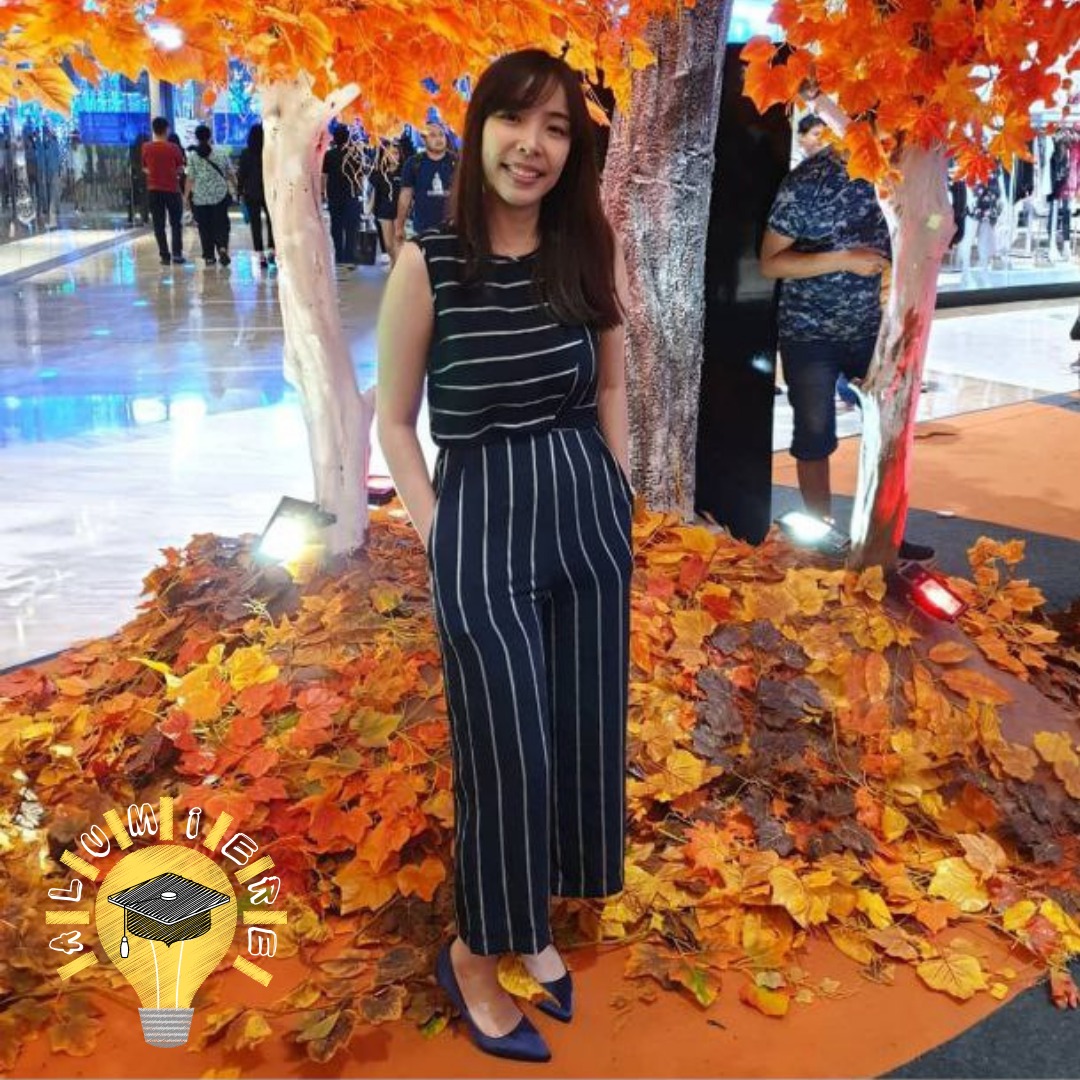 "I decided to study abroad in Singapore because I find that it is more advanced in terms of education, transportation, infrastructure etc. Coming to Singapore to study was quite an eye-opening experience! I met classmates of different races and backgrounds in my Business & Management course which allowed me to learn about the different cultures and traditions in Singapore. My uncle also recommended MDIS to me as it is one of the oldest and established private educational institutes in Singapore. The experience I had in MDIS was quite a fulfilling one as the lecturers didn't only teach from the textbooks, but they also used their career experiences to give us a more relevant understanding of some of the concepts and theories. I also enjoyed my time at the MDIS Dance Club and participating in workshops organised by MDIS over the weekends. Overall, I felt that it was quite easy for me to adjust to life in Singapore as I found that Singaporeans and Indonesians are quite similar in culture, lifestyle and habits. MDIS also has a rather homey vibe to it - everywhere you go, you're bound to meet people you can get along with! If anyone is planning to study abroad in Singapore, my advice would be to keep an open mind towards the different cultures and behaviours of Singaporeans."
Annie Tan
MDIS Alumni(2008)
School of Business and Social Sciences
Bachelor of Arts (Hons) Business and Management

--------------------------------------------------------------------------------------------------------------------------------------------
"I will say coming in first for the MDIS Talentime with my band Curious Existence was my most memorable experience at MDIS. I've got experience as a performer and as a musician, but to form up a new band and work our way up was a definite challenge for me. In the end, we pulled through and with the guidance and love from the SMC Faculty, we were victorious and came in first for the competition. Speaking of, I was blessed with good mentors during my time at MDIS, especially Mr Faudi who I am very close to as he is one of my go to mentors in life. Mr Faudi always motivates me to go further. He constantly shares his experiences with us, opening up doors to various channels in terms of building up soft skills such as MC-ing for MDIS roadshow, hosting MDIS career fair, producing my own radio show and more! In terms of my studies, it was really challenging for us to balance with the activities presented. But with proper guidance, we persevered and walked through it with minimum glitches. Till this day, the interest I developed in Mass Communications at MDIS has only grown since. I pursued a Masters and other education in related fields, and went from working at an ad agency to the Prime Minister Office Communications Group and now as a Communications Associate at Dulwich College Singapore. The interesting fact of understanding the thoughts of individuals has always piqued my interest in Mass Communications. I mean, you have the chance to speak with various people on the ground as well as those from the top and you'll get to understand why everyone has a part to play in society. My advice for students pursuing Mass Communications is to persevere and not give up. The media industry right now has tons of opportunity for everyone to partake in. Be creative, be thoughtful, but most important of all be friends with those from the ground as well as those at the top. Cleaner aunties and security guards could be your best friends in spreading positivity. So don't ignore those people no matter how intelligent or how high you're up on the totem pole. Always be sincere 😊"
Sudarman
MDIS Alumni (2014)
School of Business and Social Sciences
Diploma in Mass Communications
--------------------------------------------------------------------------------------------------------------------------------------------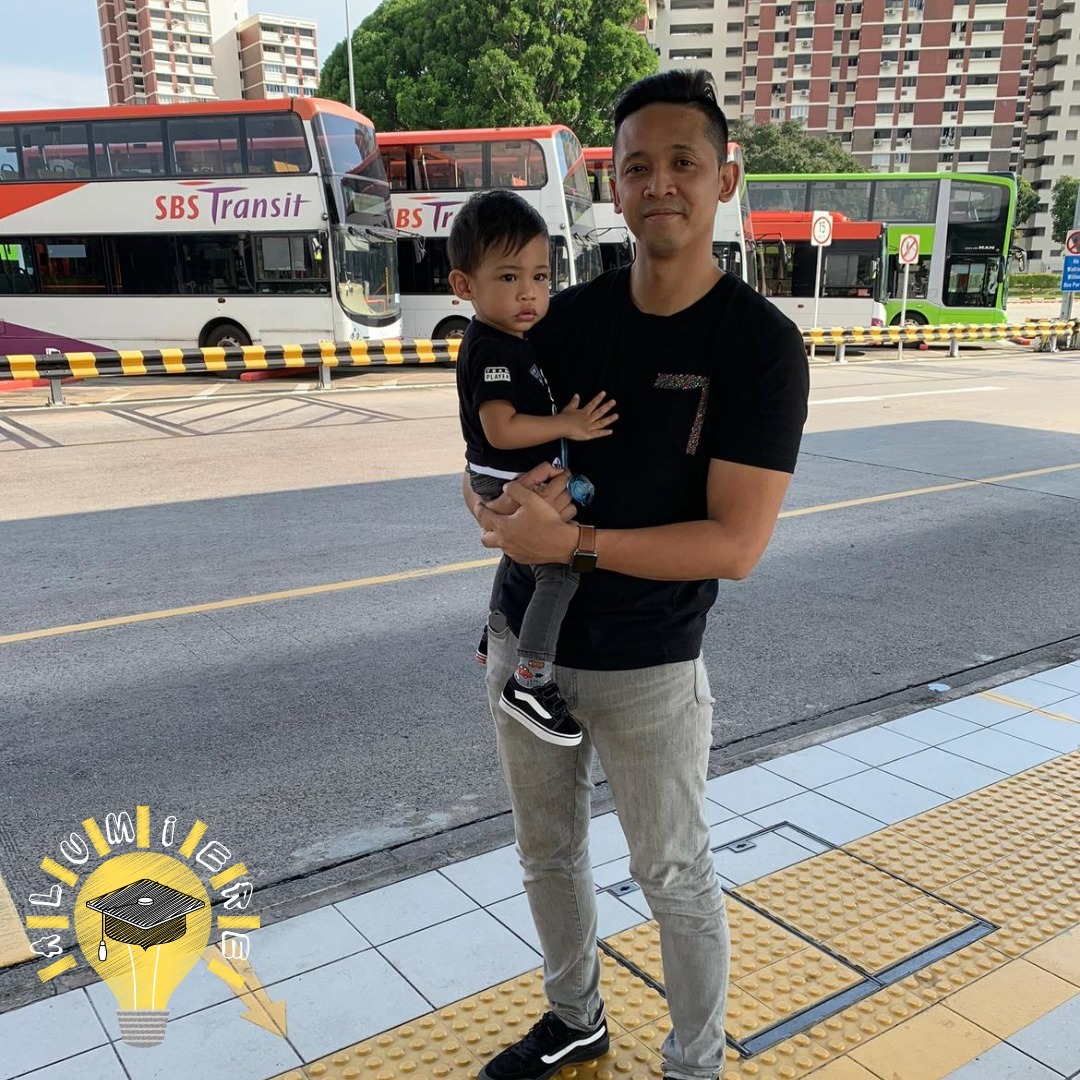 It was definitely hard having to juggle work, school and family where I barely have enough time for other hobbies. The global pandemic also made matters worse as child care was closed for a period of time. I had work in the day, classes at night while also taking care of my 2-year-old son in between. On some days, even a 5-min rest on my sofa would be the best feeling in the world. This took almost 5 years of my life, but what I learnt from this is that life is a learning journey and you're never too old to gain new knowledge. I am eternally grateful to have an understanding and loving wife who is always there to support and love me even at my worst. My son is the biggest motivation I had during this journey; he is the force that drives me everyday to do my best. It's all about the mindset and determination when you've set your mind on a goal. But of course, life can't always be about struggles as I managed to slot in some time for hobbies. You'd be surprised that I am 38-years-old and I am a guitarist in a punk rock band! Looking back, I did not have the best qualifications beforehand and I am grateful to MDIS for giving me a second chance for my education. I was accepted into the Diploma in Electrical and Electronic Engineering programme and later on completed my Bachelor's Degree in the same field in 2021. During that time, I was working full time jobs and I managed to progress from a technician to a supervisor and finally to an engineer. Looking towards the future, I hope to take up a management role. In doing so, I am considering taking up a Master of Science in Project Management at MDIS as I felt that MDIS has a calm & stress-free environment and I wouldn't mind returning.
Mohamad Shaiful Nizam Bin Jumahat
MDIS Alumni (2021)
School of Engineering and Technology
Bachelor of Engineering (Hons) Electronic and Electrical
--------------------------------------------------------------------------------------------------------------------------------------------
"I was only 17 when I decided to study abroad, my parents wanted me to go somewhere that was safe so that's why I decided to study in Singapore. One of my cousins is also settled in Singapore so that was also an advantage. Plus, Singapore is a multicultural country—what better place to study Mass Communications! To excel in Mass Communications and getting your message across, it's very important to understand their cultures, behaviours and beliefs. Studying in Singapore exposed me to people from all over the world and it was also fun interacting with them. Plus, it helped me build a stronger network. Because of my experience in Singapore, I'm a lot more accommodating and understanding to emotions and ideas today than I was 4 years ago. Looking back now, I missed being a part of the MDIS Media Club. It was this extracurricular club ran by Mass Communication students. The club introduced me to some really talented people and managed to create meaningful friendship with them till this day. It was definitely one hell of a ride! After graduating in 2020 with my Bachelor's Degree in Mass Communications, I went back to India to pursue my career. It was just when the pandemic happened, but thankfully I managed to get a job as soon as I arrived. I'm currently working as a Creative Producer at Firework TV, producing short videos for the open web. I love what I'm doing now and I have MDIS to thank for giving me the ability to succeed in my career. If you're interested in pursuing Mass Communications, I would say learning how to interact with people is the best advice I could give. Especially when you're in a room full of creative heads, the atmosphere is unstoppable and you can learn so much from each other."
Aditi Srivastava
MDIS Alumni (2020)
School of Business and Social Sciences
Bachelors of Arts (in Liberal Studies in Mass Communications)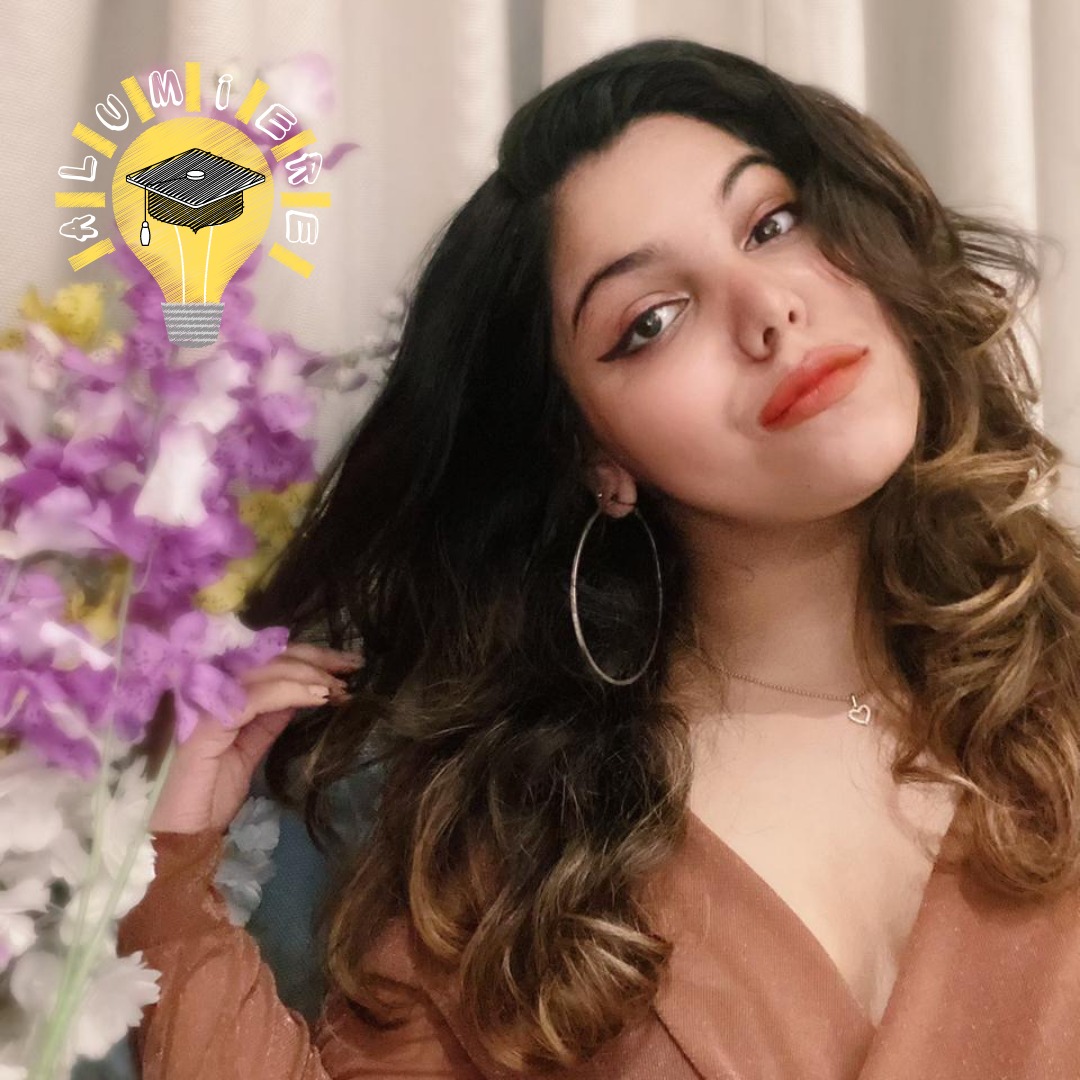 --------------------------------------------------------------------------------------------------------------------------------------------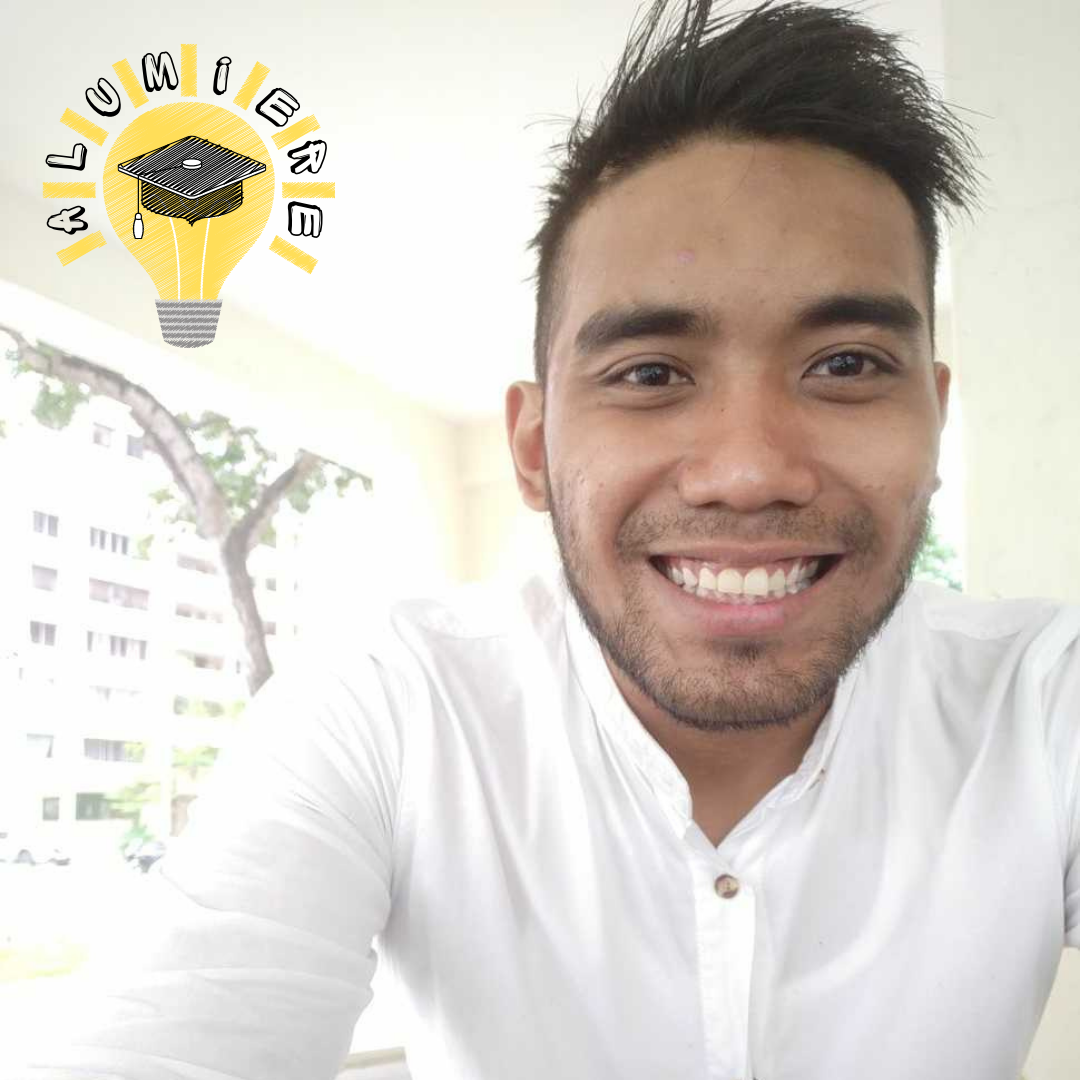 "I decided to study Psychology because human behaviours intrigued me. Learning Psychology has given me a wide range of knowledge that can be applied to life outside of MDIS. As the only child in my family, I need to take care of my parents and the knowledge I have gained has helped me understand my parents better. It has also made me become a better father for my son. One of my memorable MDIS experiences was when my team and I aced a presentation we worked so hard for! The presentation required us to do a skit, and our topic was anger. We practiced hard to remember our lines, the details and even had discussions till late in the night. The presentation really helped me understand the different human behaviours as we presented and watched each other. Another one was when we surprised a classmate during her birthday! She didn't know of the plan we had for her after class and her reaction was priceless. She was speechless when we surprised her with the birthday cake; even the lecturer joined in the fun and started singing the birthday song. I definitely enjoyed my time with MDIS. I was recommended to the programme by my cousin who used to study at MDIS. When I first called to enquire more about the course, the student coordinator was very friendly and professional and the whole enrolment process went smoothly. Overall, I'm glad that I joined MDIS where I was given a second chance to succeed. I graduated from Higher Nitec and used to hate studying - but my journey at MDIS changed all that. I realised that I do enjoy studying, and that opened up my heart to Psychology which has now become a huge part of my life."
Muhammad Umar Marican
MDIS Alumnus
Class of 2021
School of Business and Social Sciences
--------------------------------------------------------------------------------------------------------------------------------------------
"I started my Foundation Diploma in Psychology in 2018 and graduated in 2019. I am an Animal Behaviourist where I train dolphins and other animals at a resort in the Bahamas. Learning psychology theories such as behavioral psychology helped me get a better understanding of the background of behaviorism and further my career. In animal training, we use three major training concepts: "operant conditioning", "classical conditioning" and "mimicry" which is also known as observational learning. Studying Psychology at MDIS helped me learn the history of those concepts and other concepts of learning. I have been working with Animals since 2012 in the Bahamas and I enjoy every moment of it. I first came to Singapore in 2017 where I had the privilege to pursue my career and mentored a few people along the way. Little did I know, I also fell in love with a woman here in Singapore whom is now my fiancé! My experience at MDIS was amazing! I still keep in touch with my classmates via WhatsApp. My lecturers were also great from start to finish, specifically Mr. Singh, Mr. Lam, Dr. Khim and Mr. Kirby. The environment was conducive and the staff was extremely helpful. I plan to continue working towards my Bachelor's Degree at MDIS when I get back."
Rodrico Decoda Michel
MDIS Alumnus
Class of 2019 School of Business and Social Sciences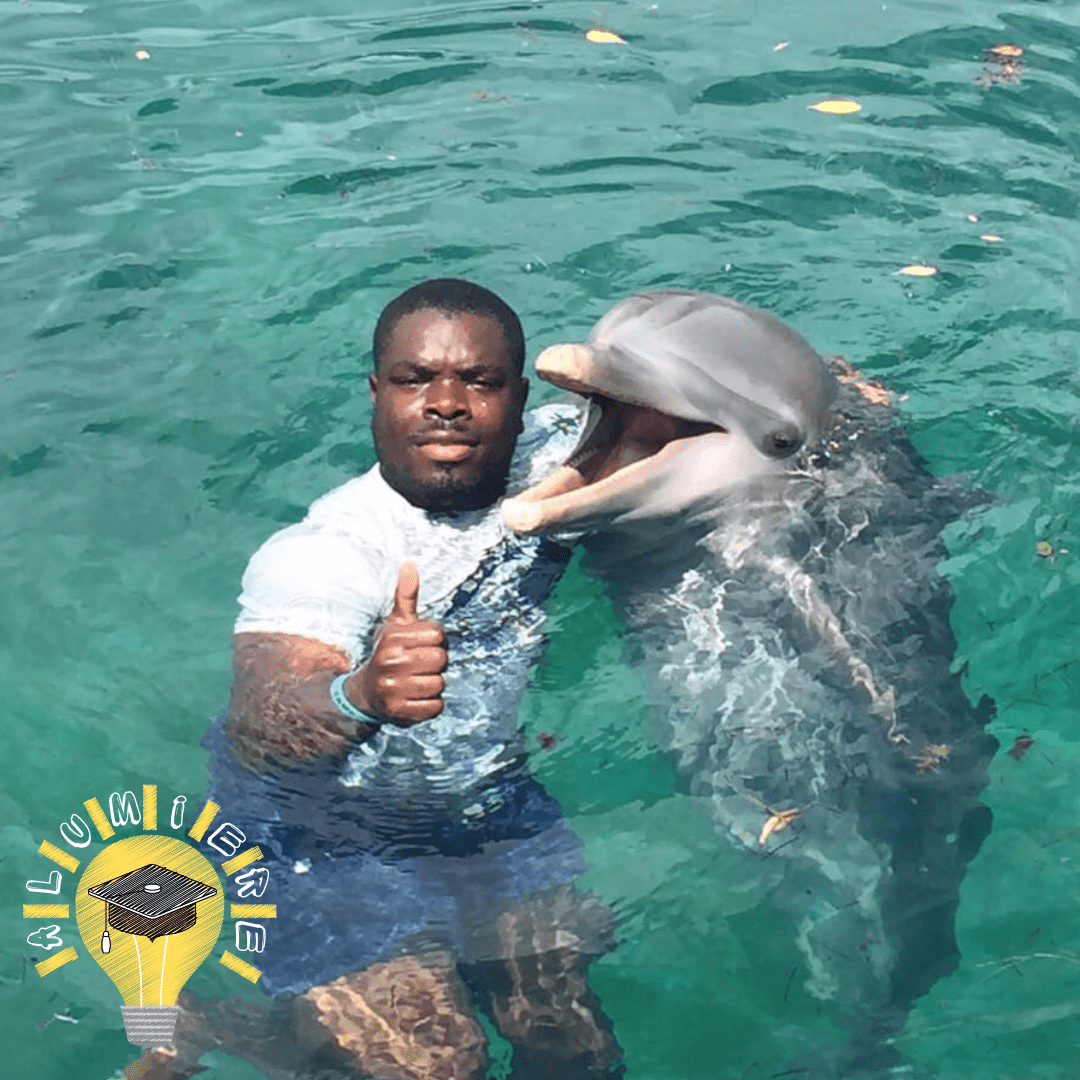 --------------------------------------------------------------------------------------------------------------------------------------------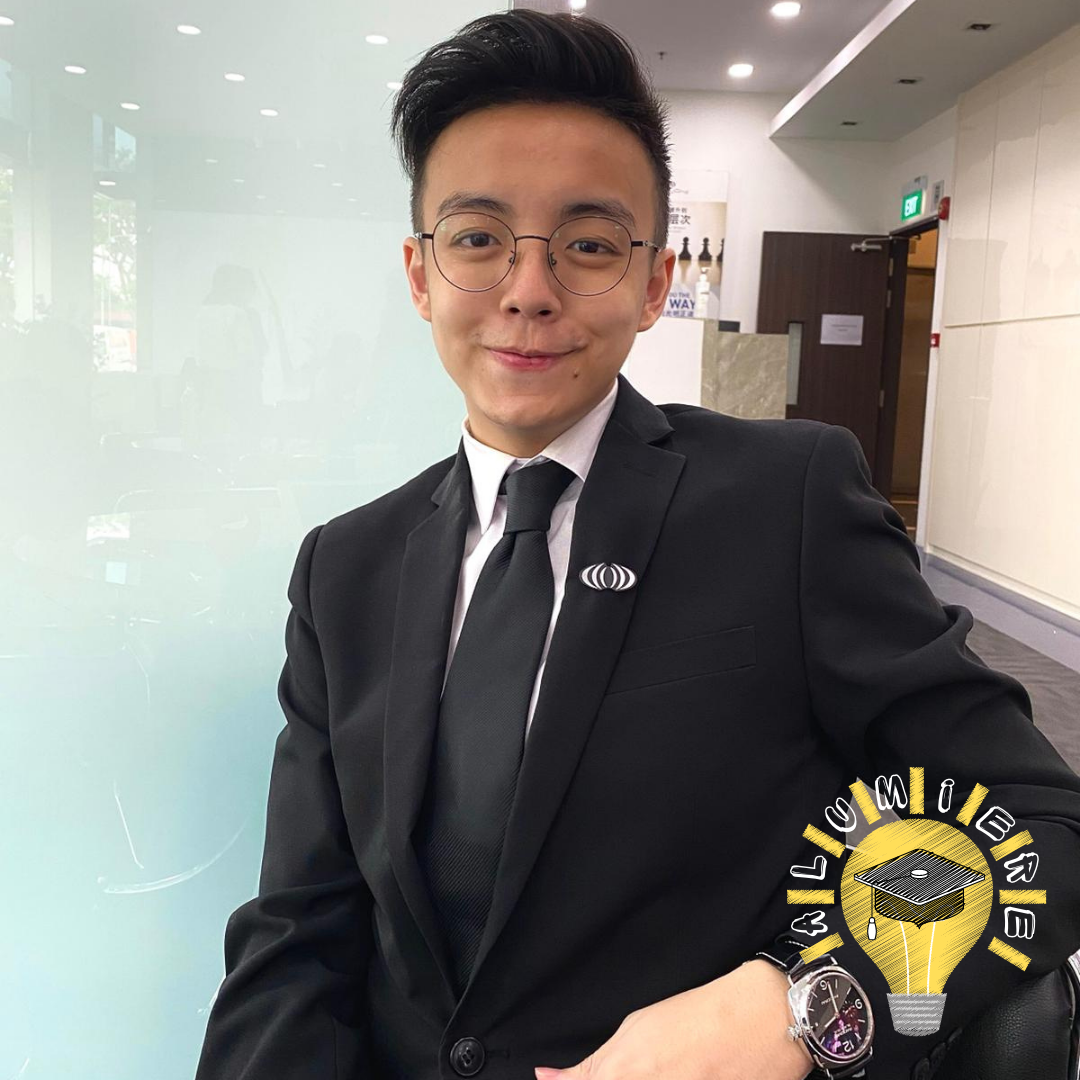 "I was inspired and developed an interest in tourism every time my family and I travelled for holidays. Hence, the decision to pursue my studies in Tourism & Hospitality was easy. Studying at MDIS gave me the chance to meet people from around the world; which is something that I probably won't experience if I had studied at a local school. The people I met from the course are friendly and fun. I'm still in close contact with many of them, even though some of them are now back in their home countries. I was also very impressed with MDIS' dedicated training centre, Tropical Breeze, which definitely gave me a head start for my internship at Singapore Marriott Tang Plaza Hotel. My internship opportunity provided me with good exposure to the industry. I had first-hand experience on what it's like working in a 5-star hotel, and made meaningful connections. It was a surreal experience that I really enjoyed! Having to collaborate with different classmates in group projects taught me the importance of communication and teamwork; and MDIS also arranged various workshops which helped to further improve my skills. MDIS played a huge part in helping me become more confident in communicating with others and facing my problems. Before MDIS, I had a poor grade of 29 points for my O-level. Today, I'm extremely proud of myself for persevering and giving myself a second chance at MDIS."
Brandon Tan Jiong Quan
MDIS Alumnus
Class of 2021
School of Tourism & Hospitality
--------------------------------------------------------------------------------------------------------------------------------------------
"I always knew what I wanted to do, and that was to become a TV presenter! This was the reason why I wanted to study Mass Communication at MDIS. Interestingly, while I was studying Mass Communication, I realised that it is not all about the on-screen talent. The ability to express one's creativity on and off screen is just as important, no matter if it's presenting in front of a camera, script writing, video recording, etc. Therefore, during my spare time, I moonlight as a YouTube Content Creator and collaborate with people to create unique videos to expand my skills. I'm also learning to create a combination of floral mobile/desktop wallpapers, which I love to do for anyone interested! I joined the MDIS Media Club which gave me important hands-on experience. There was a time where we had to shoot a film as part of a project. Though I enjoyed the opportunity, I was very nervous as this was my first time acting. We ended up having to do a handful of retakes. I don't think I would have made it past the day if not for my team who continuously gave me encouragement. I truly appreciate that they were there for me throughout and I am so glad to have met them. Funny thing is, it was actually videos and photos of cats that they showed me which managed to calm my nerves! Having heard that there's a cat named Mylo, who is regularly on MDIS campus now makes me miss my time there. I hope to meet him one day and give him a good rub on the belly! Looking back, MDIS has helped me to build my portfolio along the way and I can say that it has been an amazing and fulfilling journey. Currently, I am working on a showreel to showcase my talents & previous work, in hopes to catch the eye of someone in the industry."
Nurazlina Binte Sapuan
MDIS Alumna
Class of 2020
School of Business and Social Sciences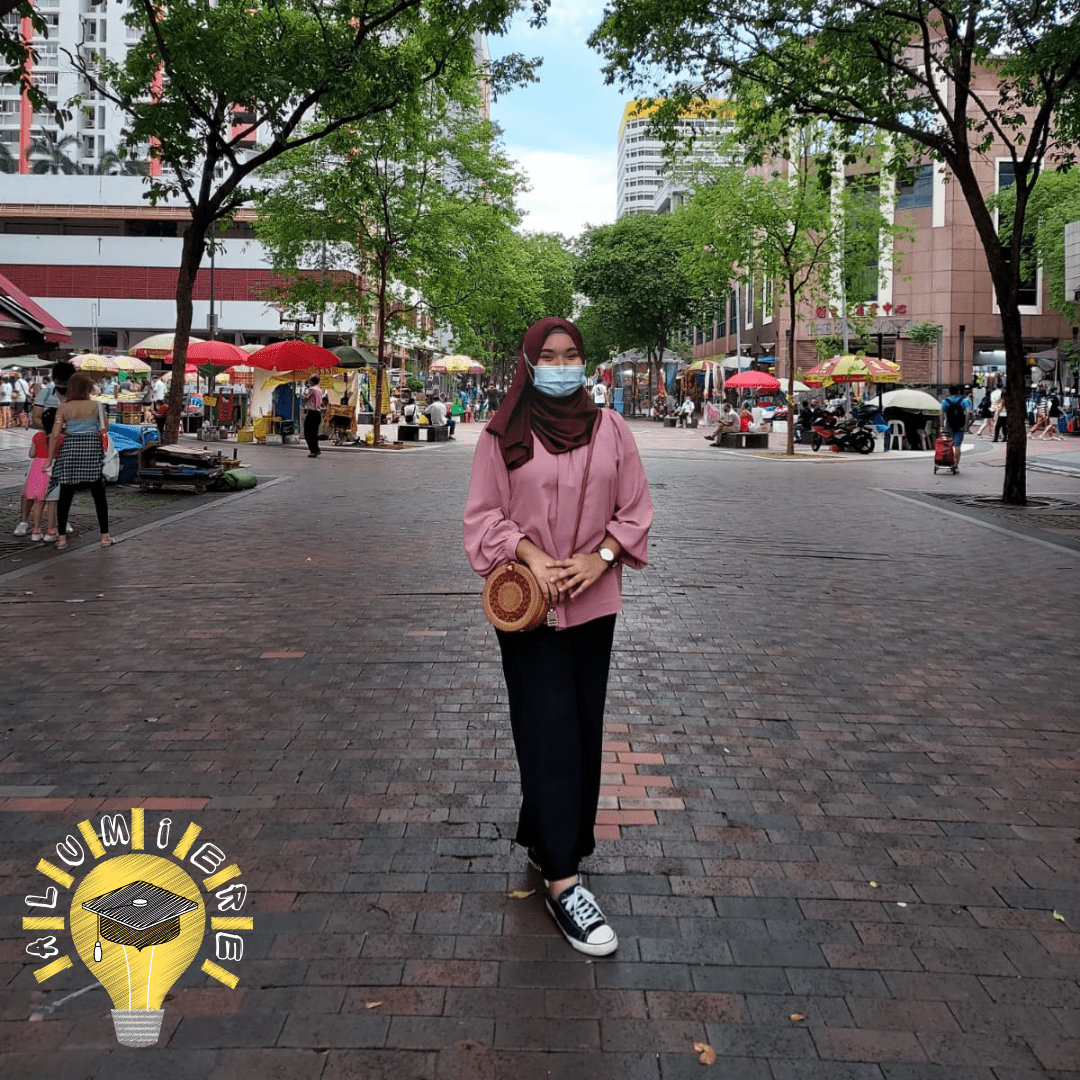 --------------------------------------------------------------------------------------------------------------------------------------------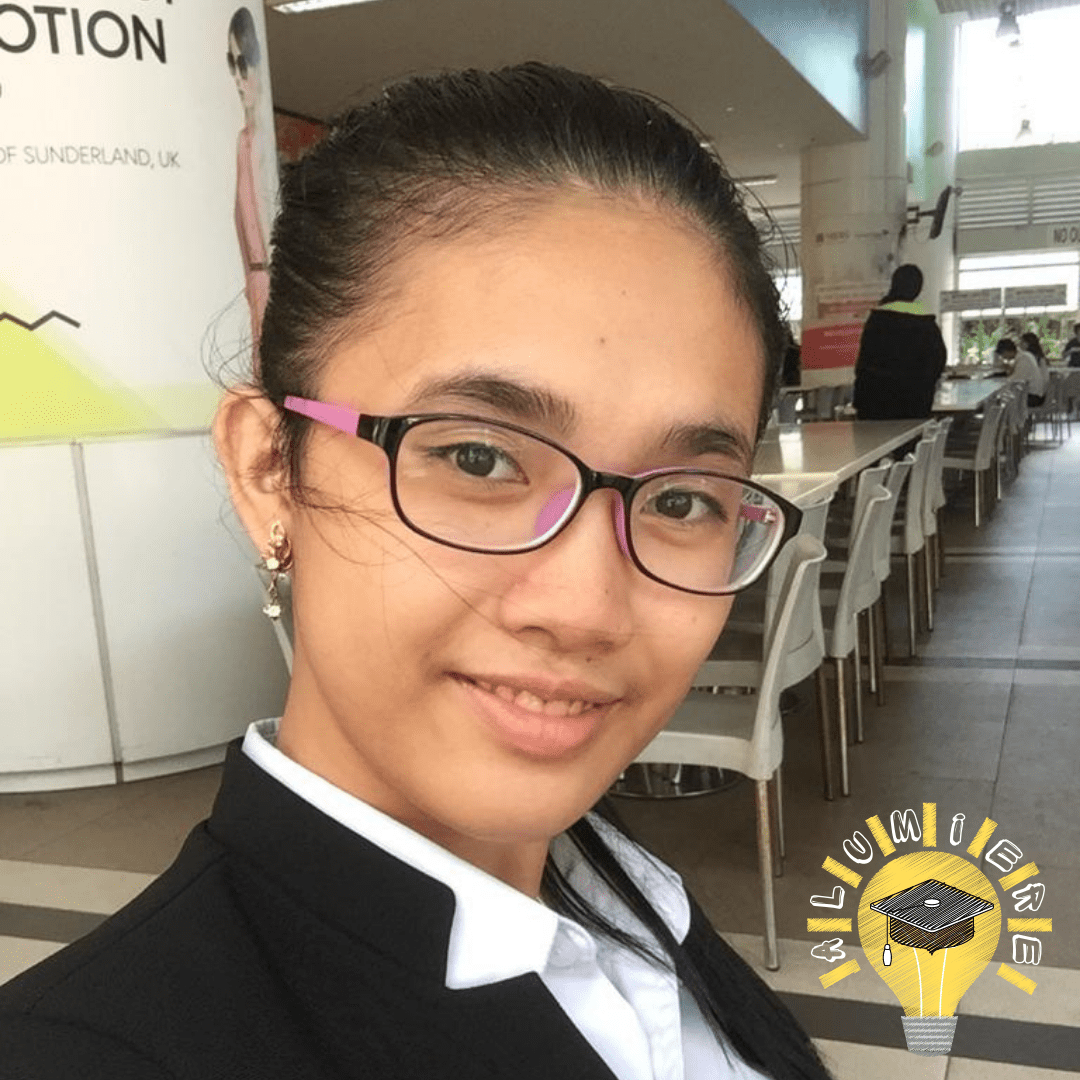 "I chose to study in MDIS because I thought MDIS was the best university in Singapore. I was referred by my cousin who had a lot of good things to say about MDIS. The feeling of coming to Singapore and pursuing my education at MDIS excites me! However, as the moment got closer, I started to feel worried. The thought of meeting students from different countries and cultures clouded my mind and I was afraid I wouldn't be able to communicate with them. I decided not to let fear overcome me. For the first few weeks, I participated in discussions, activities and workshops with students. Eventually, I managed to make some new friends along the way. During this time, I realised I wasn't alone at MDIS and that there was a place for everyone. That made me very happy! MDIS lecturers were also very understanding and gave good feedback when me or my other classmates made a mistake in class. I miss Mr Lim Kaim Soon & Mr Frankie Lim so much! They were able to make classes more engaging and easier to understand. They were also very friendly and made sure I could count on them if I needed any help. After graduating from MDIS with my Bachelor's Degree in Business Studies and Finance, I looked back on my time at MDIS. Besides the experience I gained from the workshops I participated in, I also learnt a lot about the behaviours and cultures of my classmates. It was also easy to adjust to life in Singapore because of the friends I made along the way and the super friendly lecturers! I also managed to explore the local delights during my time in Singapore. My top 2 favourites are the Hainanese Chicken Rice and Chilli Crab!"
Chansophea Doung
MDIS Alumna
Class of 2021
School of Business and Social Sciences