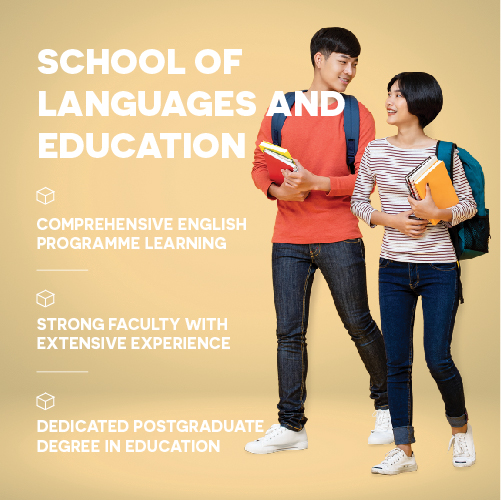 MDIS School of Languages and Education in Singapore
In 1996, MDIS set up the School of Languages (now known as the School of Languages and Education (SLE)) and welcomed students from all over the world. Its primary mission is to prepare students for their university studies by promoting academic, social, and personal development in a nurturing and stimulating setting.
In recent years, SLE has embraced the diversity and uniqueness of each student's culture while promoting qualities like leadership, integrity, synergy, generosity, innovation, and excellence in teaching. In line with these objectives, SLE will be launching its first intake of MDIS-Bangor MA Education Studies on 1 June 2020.
SLE's success has opened doors to MDIS as our partner universities have accepted the professionally designed placement tests as IELTS equivalent, in gauging students' fluency and placement levels.
Comprehensive Language Learning in MDIS School (Singapore)
School of Languages and Education believes that the key to learning a new language and developing proficiency is consistency and practice. Thus, experienced, well-trained, and passionate lecturers engage our students using a variety of activities geared towards communicative competence in the English language on a regular basis. The three-level Professional Certificate in English course is designed to be as enjoyable and motivating as possible in order to help students progress effectively and seamlessly.
In the wake of the COVID-19 pandemic, SLE delivered its first online lesson on 13 April 2020 to about 100 students studying in Singapore, Cambodia, Japan, Vietnam and China.
With a focus on learning experience, learning environment and learning outcomes, SLE aims to assist students attain the required language skills to confidently navigate the English-medium learning environment.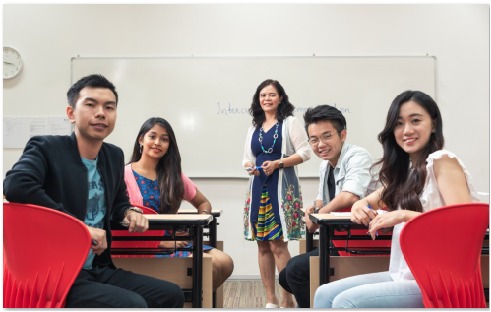 List of Programmes
The MDIS School of Languages & Education (SLE) offers English language programmes, including post-graduate's degree programme and professional certificates in an enriching learning environment.
Masters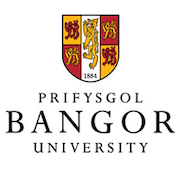 Certificate


Faculty and Staff
The School of Languages and Education faculty is made up of experienced and well qualified industry professionals.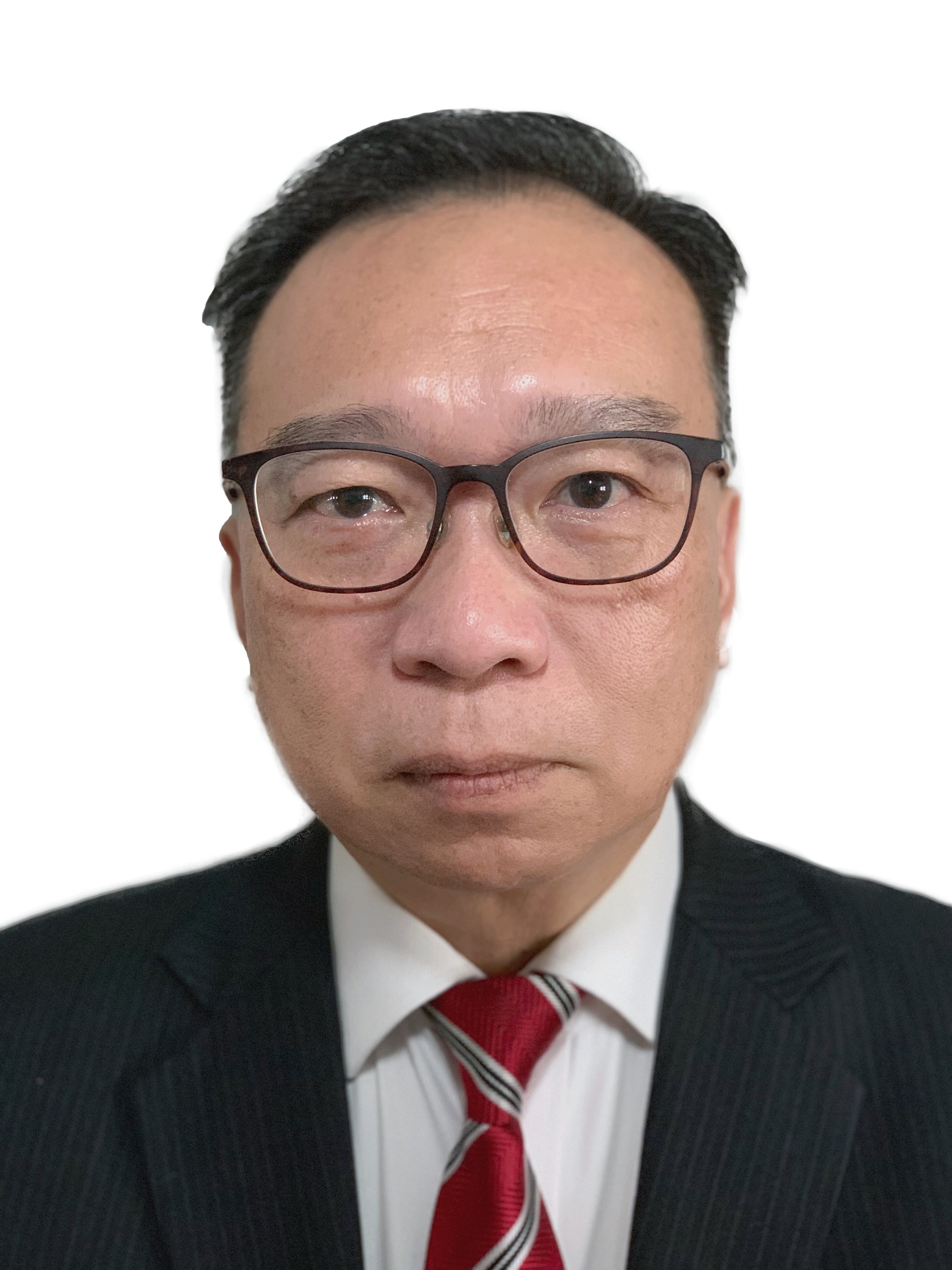 Mr Sing Seng Hwa
Head of School
MDIS School of Languages & Education
MDIS College
Mr Sing Seng Hwa is an alumnus of the NUS Business School, National University of Singapore with a Bachelor of Business Administration. He furthered his education with a Master of Finance with the Royal Melbourne Institute of Technology, Australia.
He began his career in the private sector, helming Finance departments for Harris Stratex Networks for Asia Pacific and subsequently for its International Headquarters in Singapore. He then went on to pursue a career in education and worked in the Ministry of Education, as Vice Principal (Administration) before joining MDIS.
He joined MDIS in January 2013 as a Senior Manager, and has helmed the Lecturer Management department, Examination and Central Registry and Central Planning units. He is now an Assistant Director and his portfolio of work has since expanded to include a number of key departments of the institute, namely, Examination Unit, E- Learning, MDIS College, Product Development and Management, Student Admissions, School of Languages and Education, Brainwave and Resource Hub.
Besides heading the various departments, Mr Sing also serves as an Advisor to numerous committees for graduations, scholarship and bursary awards and other major events of the institute. He also serves on a number of Sub-committees of the institute and is a dedicated and valued member of the MDIS team.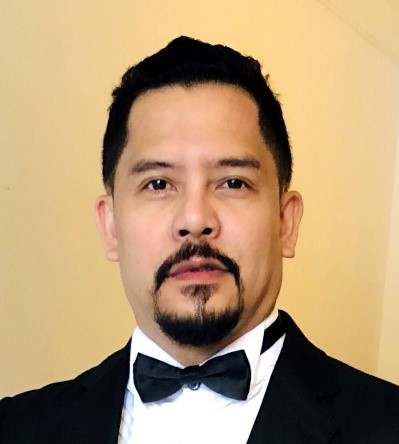 Mr Gerson C. Lapid Jr.
Deputy Head of School

MDIS School of Languages and Education
Mr Gerson Lapid Jr. is the Deputy Head of the School of Languages and is currently the Upper Intermediate Level Coordinator.
Mr Lapid has a Bachelor of Arts in Mass Communications from Far Eastern University in Manila and also two Master degrees; a Master of Development Communication from the University of the Philippines in Los Banos, Laguna, Philippines, and Master of Business Administration at the University of Sunderland in London, United Kingdom. He is also trained in TESOL. Prior to his appointment as a lecturer in MDIS, he worked as journalist. His experience in journalism spans over 13 years during which he has trained students and teachers, conducted seminars, and delivered talks in different universities in Manila.
Besides journalism experience, Mr Gerson Lapid Jr. has 22 years of teaching experience including his twelve-year stint at MDIS. His overseas exposure also includes a two-year teaching assignment in MDIS Tashkent, Uzbekistan.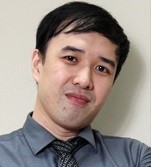 Mr Aw Boon Tien

Lecturer

MDIS School of Languages and Education
Mr Aw Boon Tien is currently the Intermediate Level coordinator. In his capacity as level coordinator as well as lecturer, he is actively involved in not just maintaining teaching quality but also developing materials appropriate for Intermediate students. He is also a member of the examination team and is responsible for ensuring the quality of English assessments for the Professional Certificate in English (PCIE) programme.


He graduated with a BA in English with Psychology and also possesses a certificate in TESOL. He has been teaching English for the past 10 years, both in Singapore private schools and government schools in China. His experience has equipped him with both the knowledge and understanding of dealing with multicultural learners.


Mr Aw Boon Tien believes that students should make all the mistakes they want in the classroom so that they will make less when they go out to life.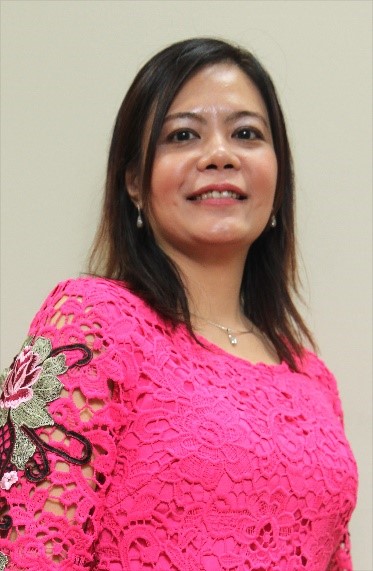 Ms Wendy Thuzar Wynn Tint
Lecturer

MDIS School of Languages and Education
Ms Wendy Thuzar is currently the Advanced Level Coordinator. Her role as level coordinator requires her to not just be actively engaged in maintaining teaching quality but also facilitate and promote interaction and communication through engagement in relevant tasks in a dynamic learning environment.

Ms Wendy holds a Master of Education in English Language Education from the National Institute of Education, Singapore and a Master of Arts in English Language and Literature. She also has a Postgraduate Diploma in English Language Teaching Methodology from University of Education, Postgraduate Diploma in English from University of Foreign Languages, and a
Bachelor of Arts (Honours) in English from the University of Yangon. She has 20 years of experience teaching language to learners of various proficiency levels and learning styles. She is also well-versed in different international ESL/ EFL Examinations as well
as the Cambridge ESOL.
As a lecturer with the MDIS School of Languages and Education, she has taught in various programmes, coordinated different levels, provided teachers' training and overseen language assessment for the Professional Certificate in English awarded by MDIS. Ms Wendy believes that well-designed and well-executed communicative activities incorporating digital technology can help turn the learning environment into an active and enjoyable place, where learners can adapt and prosper with increased interactivity and independence in language learning. She also strongly believes that an educator plays a role in inspiring hope, igniting imagination and beyond that, instilling a love for learning in students.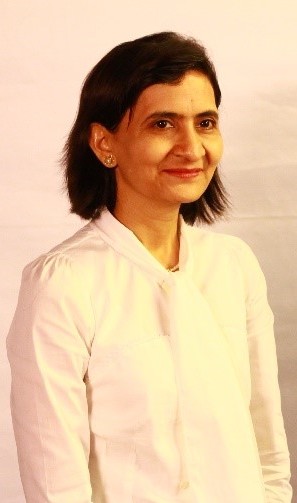 Ms Margaret Pereira

Lecturer

MDIS School of Languages and Education
Ms Margaret Pereira is currently the Elementary Level Coordinator. Besides her role as level coordinator, she also teaches both the Elementary and Advanced Professional Certificate in English (PCIE). Under her role as level coordinator, she is responsible for ensuring the quality of delivery as well as the development of materials for PCIE Elementary.
Margaret started her teaching career in an international school in South East Asia before joining MDIS in November 2010. Her experience teaching at MDIS has also given her the opportunityto teach in other countries. She holds a Master of Arts in Social Sciences. She also has a Bachelor of Law & Letters, a Diploma in Travel & Tourism, and a Diploma in French. As a believer of lifelong learning, Ms Margaret Pereira has also equipped herself with knowledge of computer programming languages. She has also attended the CELTA course to develop her skills as an educator.

She is excited to be part of a great team that drives the use of digital applications in language teaching. She believes that children must understand that they can make positive changes to the world and that to teach is to touch lives forever.
Ms Puspananthiny Kesevan
Lecturer

MDIS School of Languages and Education
Ms Puspananthiny Kesevan is currently the Pre-Intermediate Level Coordinator. She holds a Master in Education (Teaching English as a Second Language) from the University of Malaya, Malaysia. She was appointed as a full-time lecturer in July 2011.
Under her role as level coordinator, she is actively involved in materials and module development. Prior to her appointment as a lecturer with the School of Languages and Education, she spent five years as a lecturer at the Faculty of Education, University of Selangor, Malaysia.
Besides teaching, Ms Puspananthiny has also presented papers in national and international conferences. Her area of interest
is sociolinguistics which focuses on the society's effect on language. Teaching students from multicultural and multilingual
background therefore allows her to further understand the relationship between language and society. She strongly believes
that this knowledge provides her with better insights on how to teach in such contexts. As an educator, Ms Puspananthiny also
believes that a good teacher makes a poor student good and a good student superior.
A Global Education with our Language School (Singapore)
The Master of Arts Education Studies by Bangor University, UK, was launched to offer a programme that is academically challenging and relevant to a wide range of educational contexts.
To have an edge over your competition in today's job market, having accredited qualifications from a language and education school in Singapore can help. For a truly global education, go with MDIS Language and Education School in Singapore.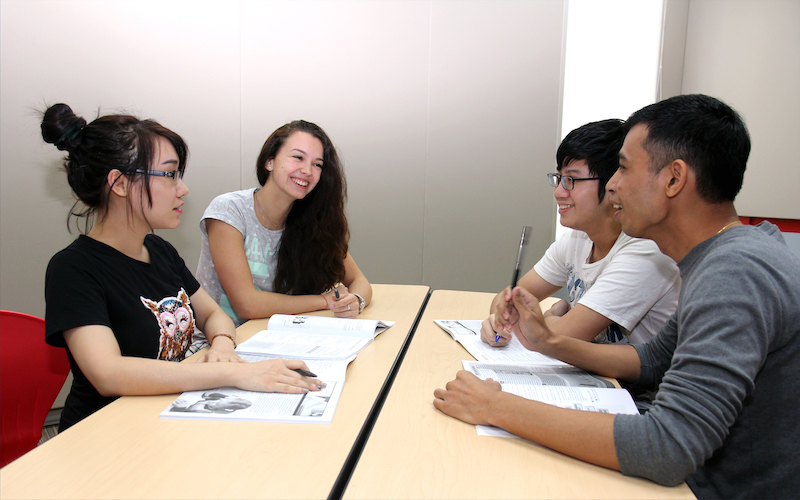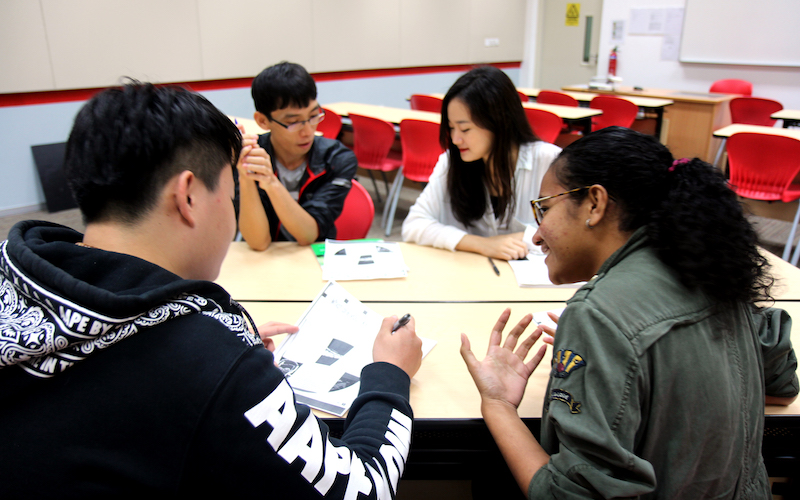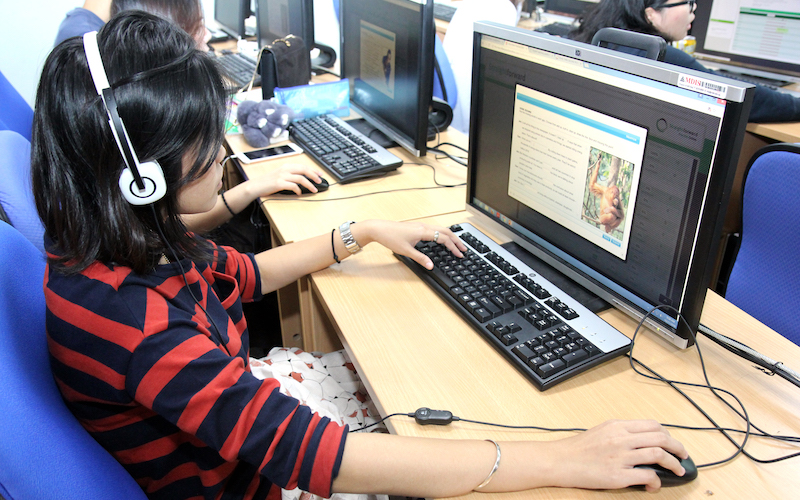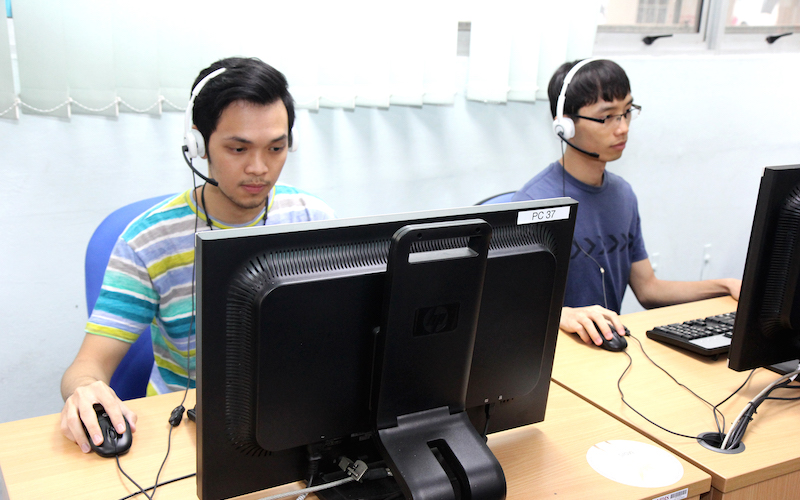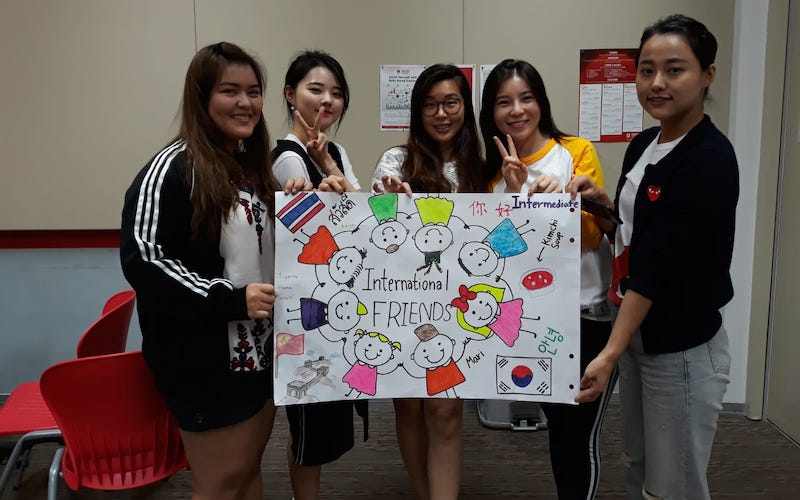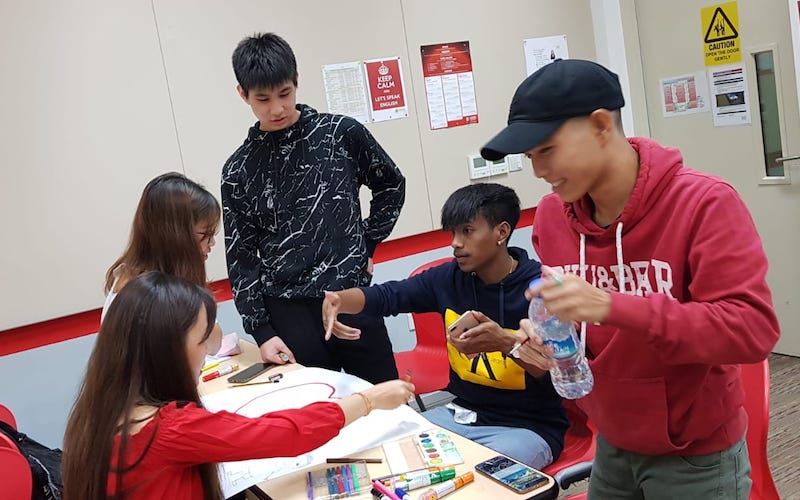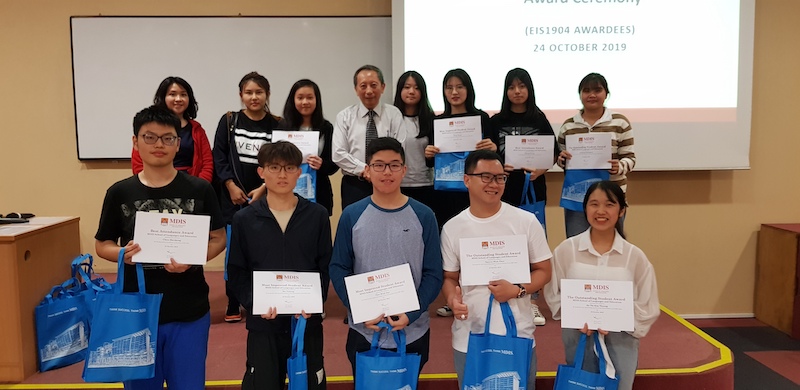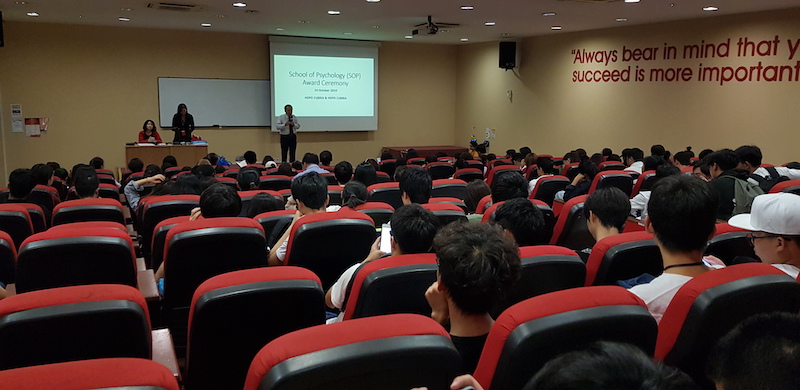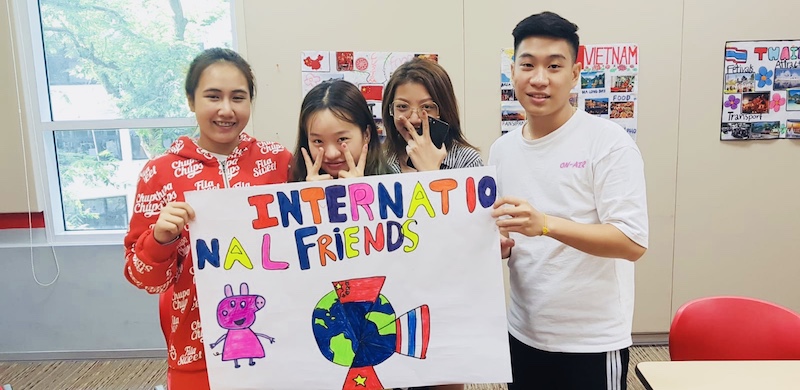 Read about the experiences of both local and international students at MDIS.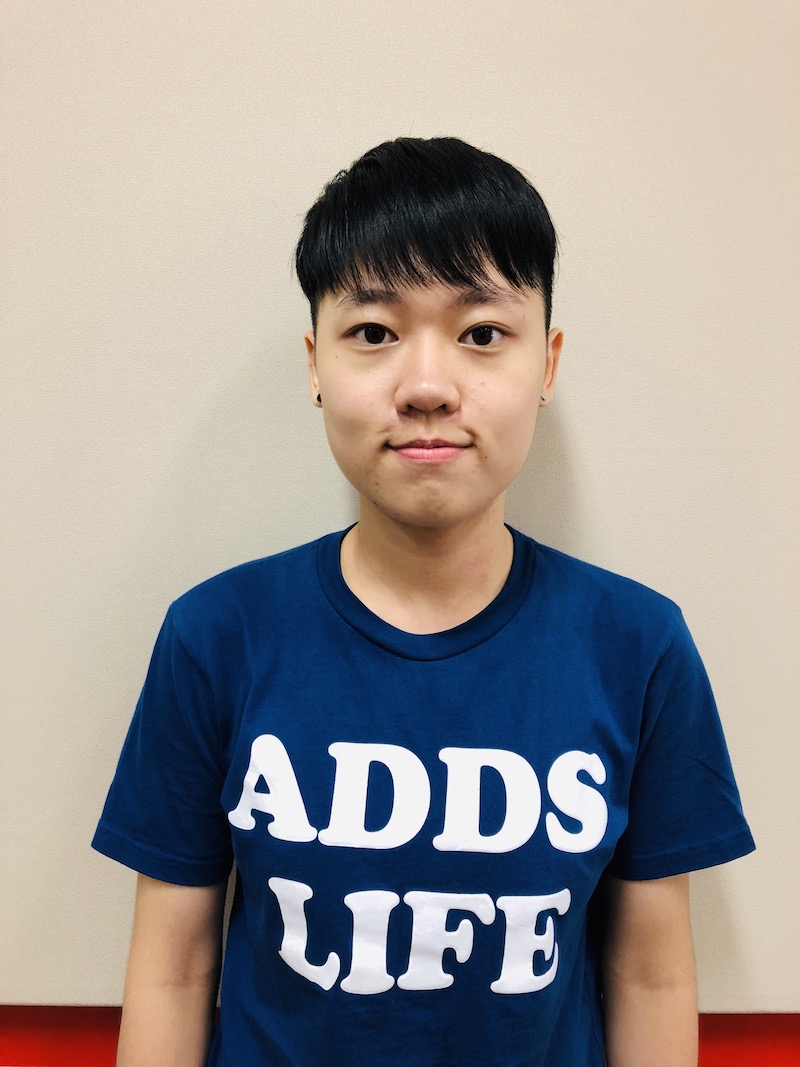 "I think I have learned a lot in language classes and realised the importance of the English Language. The language skills taught by my teacher will definitely help me to excel in my studies in the hotel management programme."
Wang, Jo Chen
MDIS Student
Higher Diploma in Tourism, Hospitality and Events Management
Progression with Professional Certificate in English (PCIE)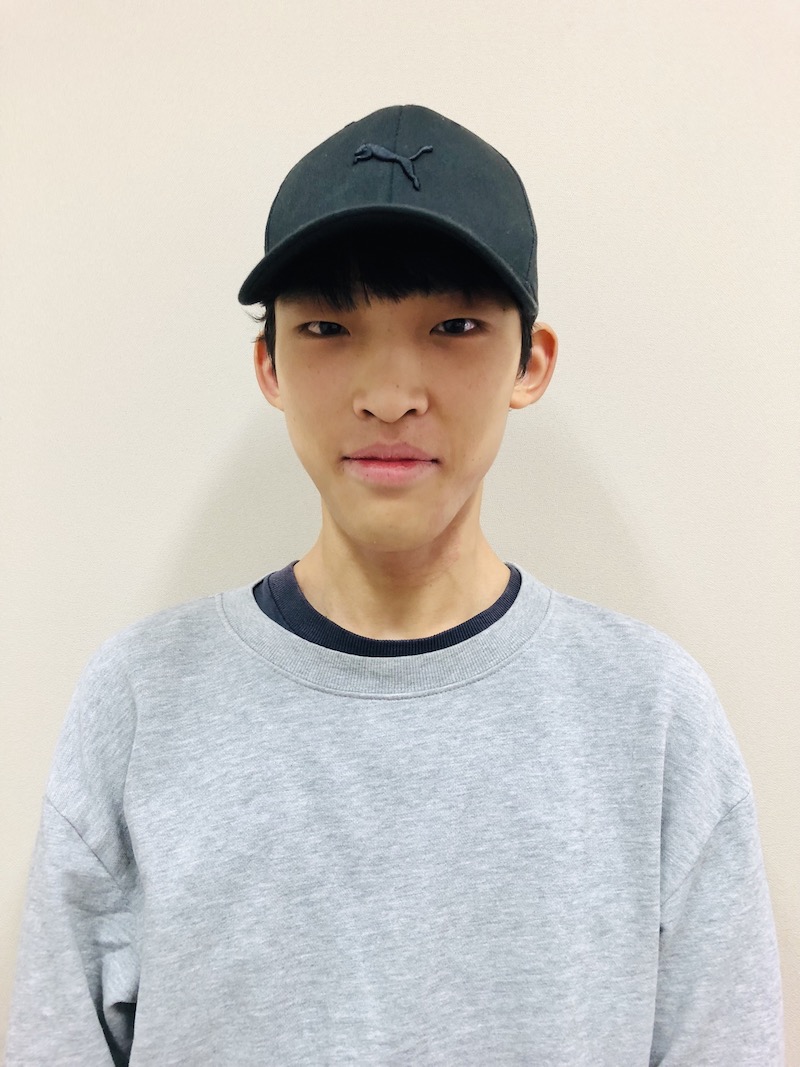 "English is a very important language in this globalized world. So, I decided to study English at MDIS before pursing my interest in the biomedical science programme."
Lee Yoo Chan
MDIS Student
Bachelor of Science (Hons) Biomedical Science
Progression with Professional Certificate in English (PCIE)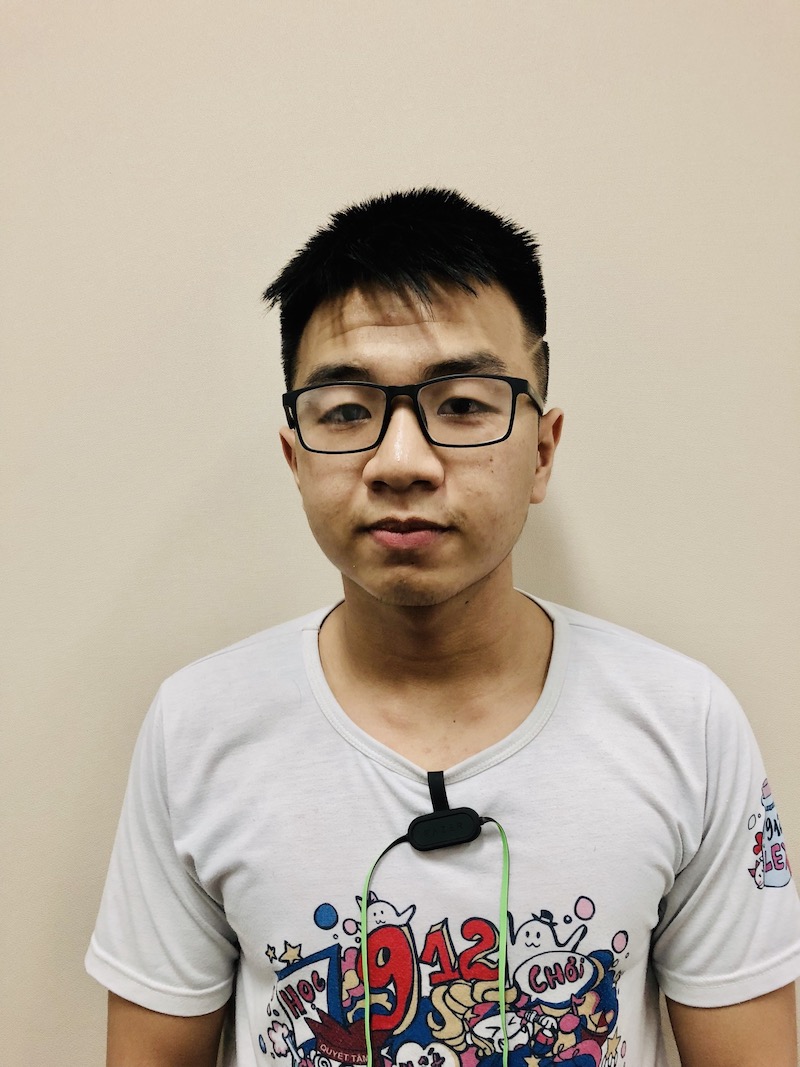 "I went through the English preparatory course at MDIS to progress to my Advanced Diploma in Management Studies. In just two months, I was able to improve my language skills. Thanks to my teachers and the conducive learning environment at MDIS."
Tran Huy Hoang
MDIS Student
Advanced Diploma in Management Studies
Progression with Professional Certificate in English (PCIE)
Contact Us
Local Students
International Students