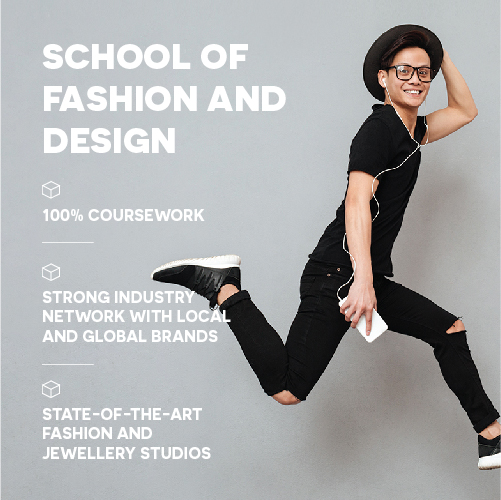 Jumpstart Your Career in the World of Fashion Industry!
Fashion industry is ever changing and always evolving. At MDIS, you will acquire industry transferable skills, refine your personal aesthetic and sweep the world of Fashion and Jewellery Design off their feet! Adapting to the rapidly growing and ever-changing fashion and jewellery industry, the school offers a variety of degree programmes to meet the needs of a broad range of creative individuals.


Register Now to Get Special Rebate
Please complete the following form with the information below and one of our representatives will get back to you as soon as possible.


Consultation Details
Programme Consultation is available via Zoom. Join us at this interesting session to find out more about our Fashion and Design programmes!​​​​​​​
Enjoy up to S$2,500* education rebate when you apply during the preview!
*Terms and conditions apply


Hear From Us
Take a moment to hear from our faculty leaders, students and alumni on their learning journey at MDIS.