My Preparation for the eNational Cocktail Competition 2021
Hello everyone! I'm Grace Wong from batch HTHD2 2014A, and I'm excited to tell you about my preparation for the eNational Cocktail Competition! It all started in March when I signed up for the Inter-class Mocktail Competition. We all started from basic, creating our own concoction to technical skill and oral presentation. We frequently had to stay up late at night to practice our own routine; those were enjoyable times because we contestants got to bond with one another while practicing at our own pace. Many videos were taken, and I would watch them at home to see where I could improve. We were allowed to bring the glassware home to practice, and because I don't live in the dorm, there was plenty of space for me to use. I used glasses of water to represent the juices, and I practiced in front of the mirror.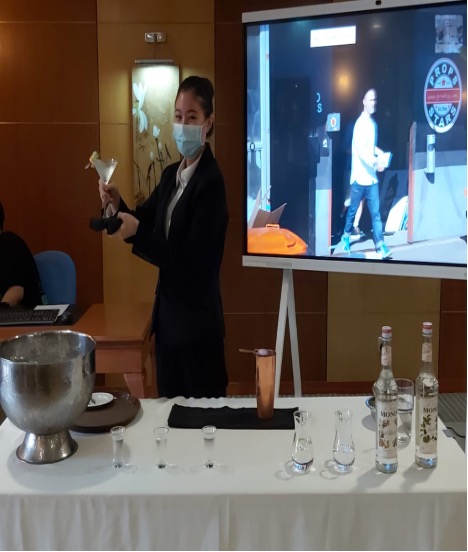 Due to the current pandemic situation, the Inter-class Mocktail Competition was rescheduled, which made me sad, but I am grateful that Mr. Clarence Lua saw the potential in me and I was selected to participated in the eNational Cocktail Competition organized by the Association of Bartenders and Sommelier, in which I am required to submit a 2-minute video. We had to come by Tropical Breeze Training Restaurant to practice for a few sessions before the actual recording by the School of Media and Communication.
Since I work as a part-time Floor Manager at McDonald's and have submitted my monthly schedule, I have to manage my work and practice sessions; it was exhausting for me, but the end results were worth it. I kept practicing and reviewing my videos, despite the fact that the side of my hands were sore from hitting the shaker! There were many last-minute changes made prior to the recording day, and I was pessimistic, which affected my mood during practice. But my teammates were always encouraging one another, and my friends helped lift my spirits. Finally, it was D-day! We had to record it several times before it was perfect, but the end result was fruitful.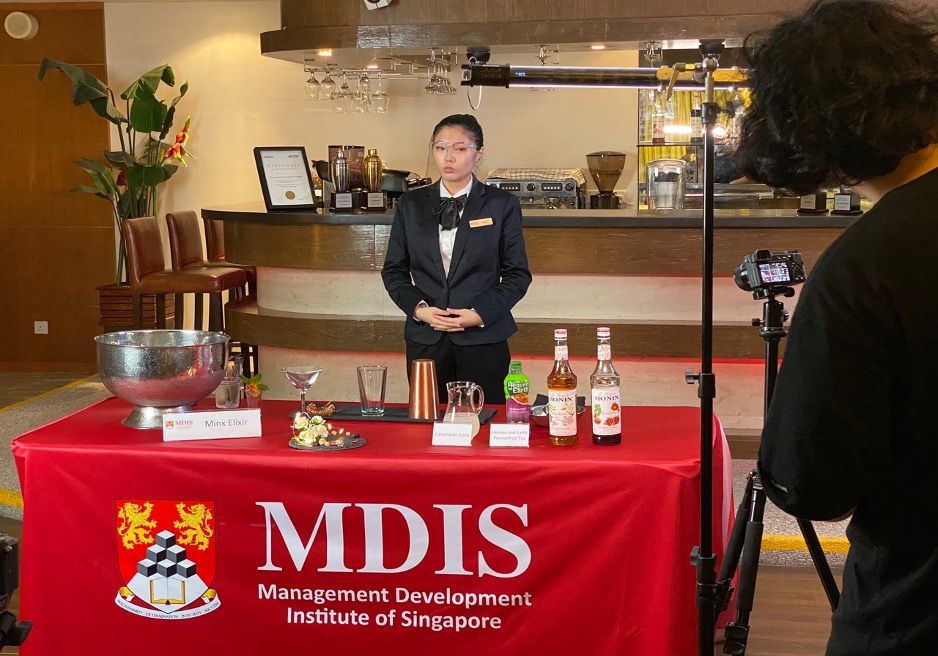 My encouragement to all who inspire to be a bartender or desire or to take part in any bar competition: –
"Stay dedicated. Be persistent. Remain positive. Dream big and conquer all you want."