Getting to know our Health and Life Science Family Member Dr. Ng Wei Ling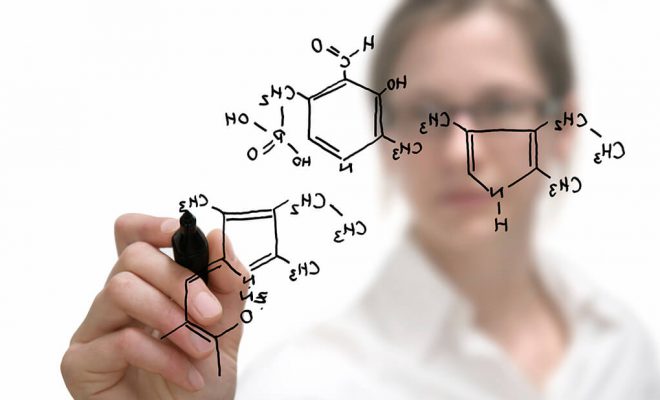 Many of us have fond recollections of our schooling experience. These range from lunch time canteen shenanigans to theinspirational activities conducted by the teachers at our school. There is no question that a significant part of our education experience has been shaped by our teachers.
Teachers are important fixtures in our educational experienceand are more than just influential figures in the classroom, with many often engaging in roles that are beyond that of an educational leader. This certainly rings true at the School of Health and Life Sciences (SHLS) at the Management Development Institute of Singapore (MDIS), where Dr Ng Wei Ling resides as our manager cum lecturer. Recently featured in the Straits Times, Dr Wei Ling demonstrates what it takes to hold dual roles on a daily basis. As a lecturer, she creates a friendly learning environment in which she nurtures and mentors her students, attending to their queries as soon as she starts her day. She follows up with other teaching duties such as the setting of exam papers, and marking of assignments and reports. However, her work does not end there. As the manager cum lecturer, Dr Wei Ling also attends meetings with partner universities and overseas operational matters which ensure that the laboratories – whereour budding Bachelor and Masters of Science students gain hands-onpractical experience – are running smoothly.Notably, her ability to strike a balance between these roles, and her cheerful demeanour only constitutes part of the Dr Wei Ling we know.
In addition to her work commitments, Dr Wei Ling has also contributed to a recently published chapter on Metabolomics of Microbial Biofilms. However, her talents and achievements also extend beyond thefield of biomedical sciences.
As students or colleagues, we at timesneglect to seeour teachers/lecturers as people with interests, ambition and passion beyond their field(s) of expertise.Therefore, in celebration and appreciation of one of our lecturers, let us endeavour to get to know Dr Wei Ling a little more, as she lends us a glimpse into her life, sharing with us some of her interests and hobbies.
Did you know that she is a keen animal lover of the feline persuasion? Not only has she lent a hand to a cat café in the past, she has also provided a life-long home to a few rescue cats since 2012! Meet the adorable and irresistibly huggable Benji, whom she took into the warmth of her home in December of 2013.During her leisure time, Dr Wei Ling is a whiz in cross-stitching and craft work too. Her passions also include travelling and backpacking, history and archaeology, taking her across the globe to the likes of New York, Toronto, Dublin, London, Paris, Venice andShanghai, just to name a few.Last but not least, Dr Wei Ling shares a past time that many of us also love and can easily identify with – eating! Having thoroughly enjoyed the food during her travels in Florence and Chengdu, it is no surprise that her love for food has fuelled her interest in cooking. She is also an avid baker, and with dishes like home-made panna cotta and a variety of delectable cakes under her belt, Dr Wei Ling is no stranger when it comes to appreciating good food.
Regardless of whether it is in the work place or in her personal life, her appetite for learning, knowledge and exploration is undeniable. Being a learner with a thirst for knowledge and the willingness to experience the new is one of the most important traits that an educational leader should possess to be a catalyst for change. From our quick glimpse into the interests and hobbies that govern her passion for life, it is clear that Dr Wei Ling is in no shortage of this. Together with her passion for mentoring her students and her skills in management, it is easy to see why Dr Wei Ling is treasured by both her peers and her students.