MDIS X University of Sunderland Graduation Ceremony 2023 Highlights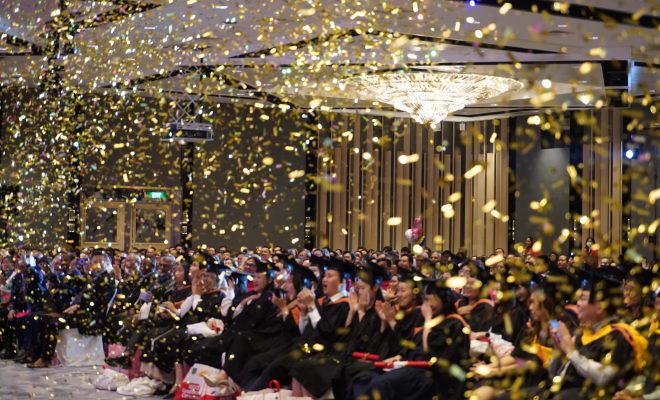 The University of Sunderland graduation ceremony was held on 27 May 2023 at Fairmont Singapore in conjunction with the 19th anniversary of the strategic partnership between MDIS and the University of Sunderland, UK. The celebration marked the academic achievements of 777 graduates, among whom had achieved remarkable results with 203 First Class Honours, 428 Second Class Honours, 38 Distinctions and 61 Merits.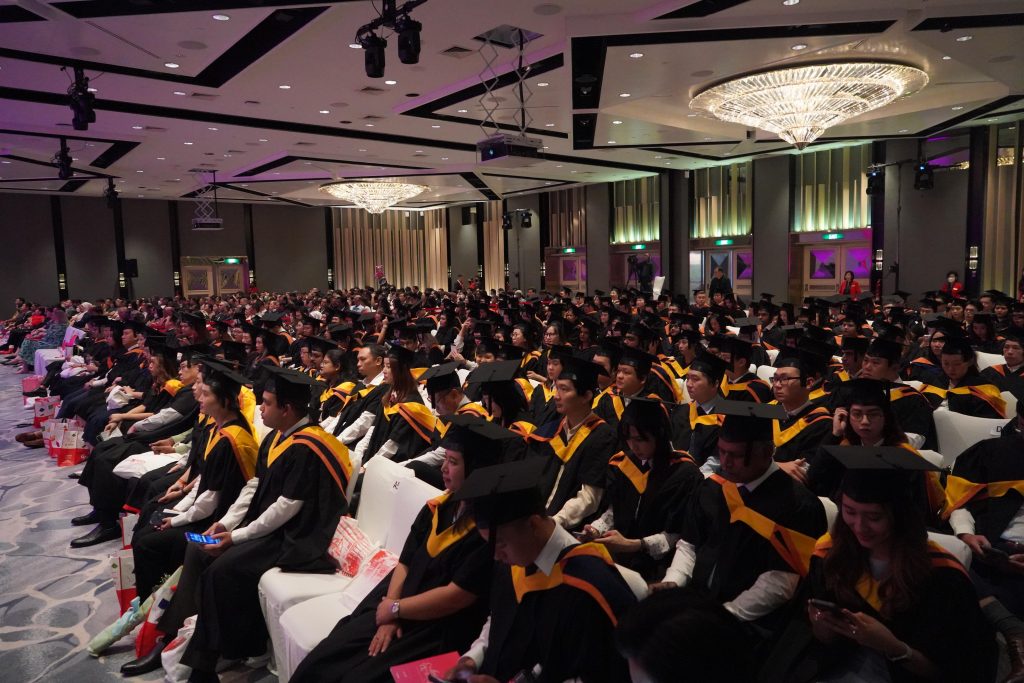 This year, MDIS and the University of Sunderland conferred the following Degrees:
The momentous ceremony was graced by guest-of-honour Professor Philip Poh, Emeritus Professor and Chair of Certification Board, World Certification Institute (USA), faculty members from the University of Sunderland and more than 500 guests in attendance.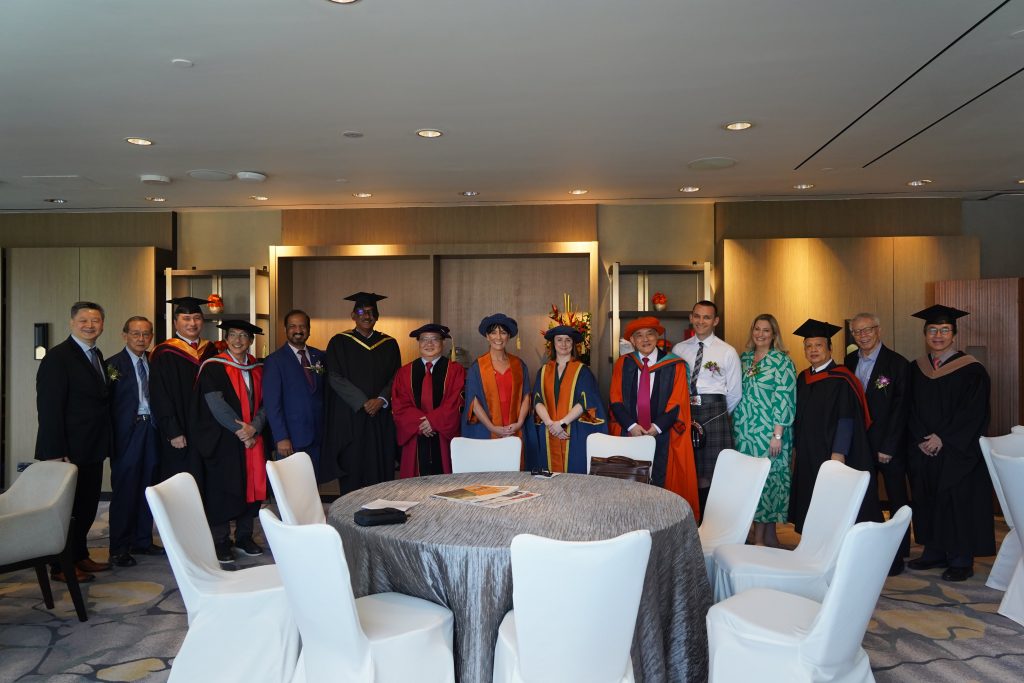 In his congratulatory speech, Professor Poh highlighted the importance of digitalisation and how artificial intelligence and deep learning have changed the future of work.
"The process of embracing digitalisation may appear challenging and disruptive, but it delivers enormous value to all facets of operations, businesses, individuals, communities and societies." – Professor Philip Poh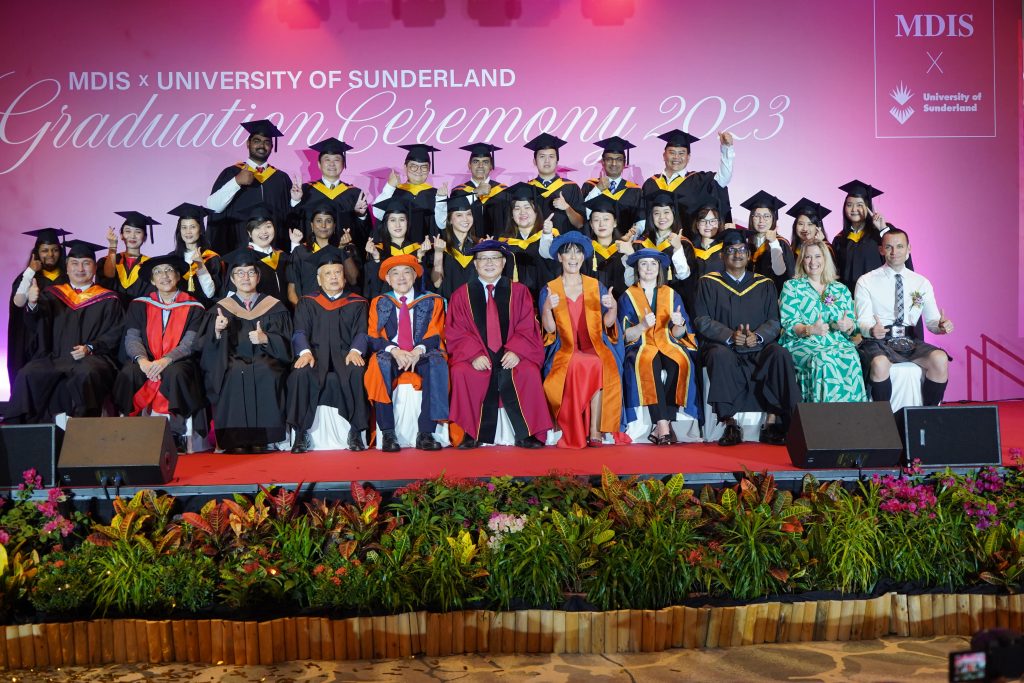 Professor Abigail Moriarty, Pro-Vice-Chancellor of Learning and Teaching for the University of Sunderland, UK, graced the occasion and was inspired by the graduates' determination and grit throughout their studies.
"I'm enormously grateful for students and staff alike; for how well they have adapted and made very difficult circumstances doable for students to succeed." – Professor Abigail Moriarty
The event was a testament to the resilience, growth and achievements displayed throughout the graduates' educational journey. In addition, it was a celebration of accomplishments and the collective success the graduating class had achieved together, that brought them together as a community.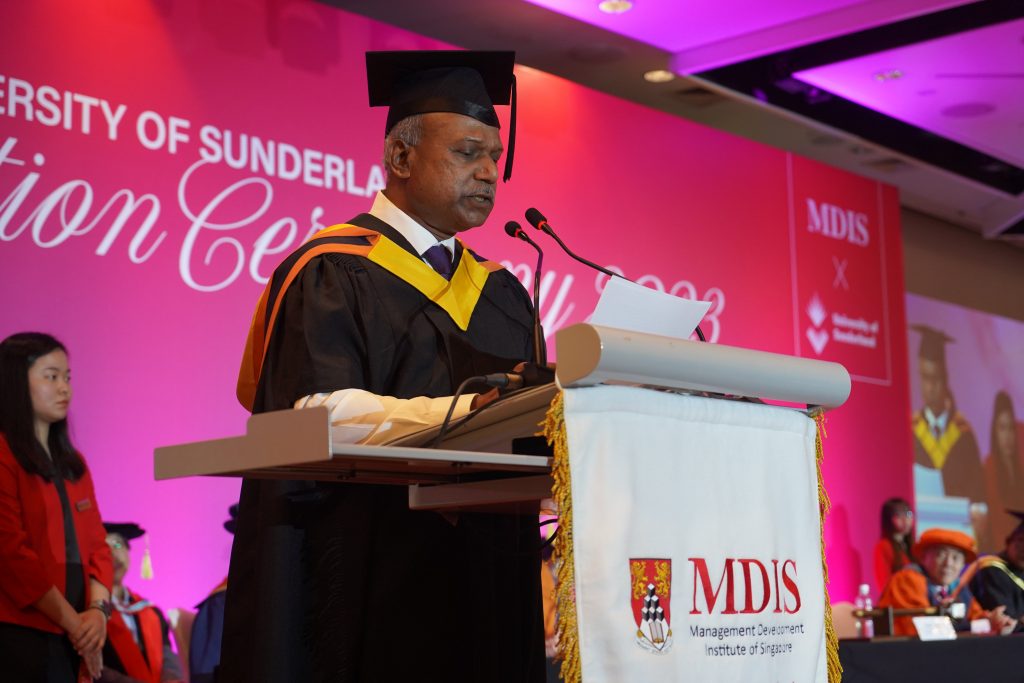 One of the highlights of the graduation also included the valedictorian speech by Mr Johnson Decruz, a graduate of the Master of Business Administration programme.
Johnson, who turned 60 on the day, conveyed a heart-warming personal story in his valedictorian speech and encouraged everyone to continue pursuing lifelong learning, to better their lives.
"Nothing was ever wasteful for those who struggled to work and pay for their education. It was worth every penny and effort put in: It is indeed a lifetime achievement." – Mr Johnson Decruz, Valedictorian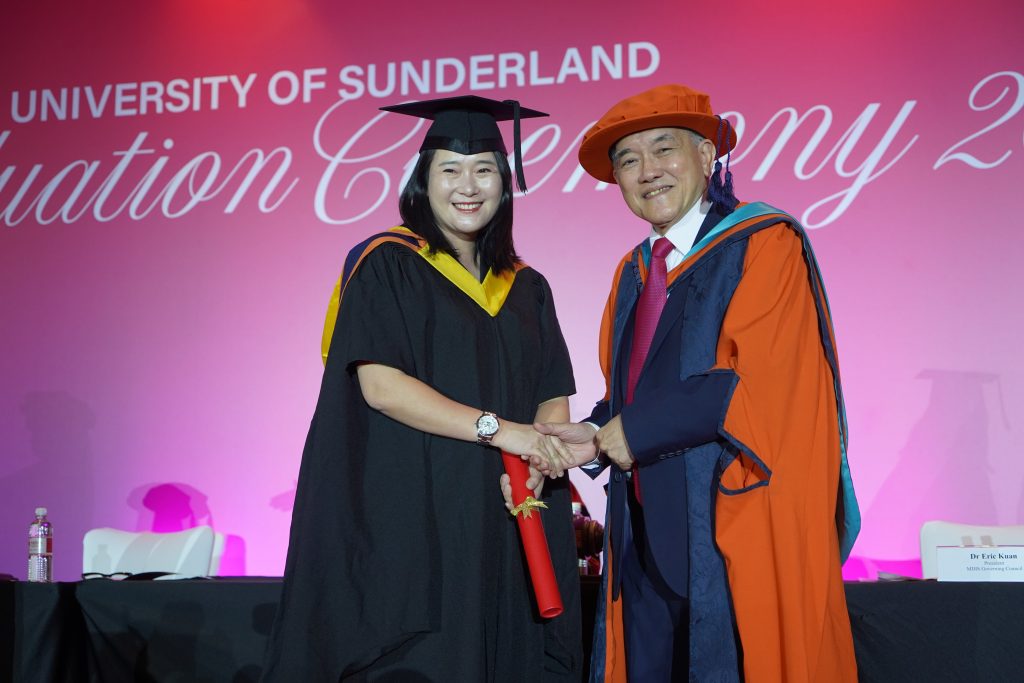 The graduation ceremony was an emotional rollercoaster. Tears of joy and jubilation filled the room as the graduates met their fellow classmates, lecturers and mentors who had made a significant impact in their academic journey.
Not to forget the support of all the graduates' families and friends, which played a part in their achievements. Seeing the graduates, their families and friends beam with pride as they documented this moment, was genuinely touching.
Congratulations to the graduating class of 2022, who worked tirelessly to make their dreams come true. Your achievements are exemplary and a constant reminder that hard work and determination always pay off.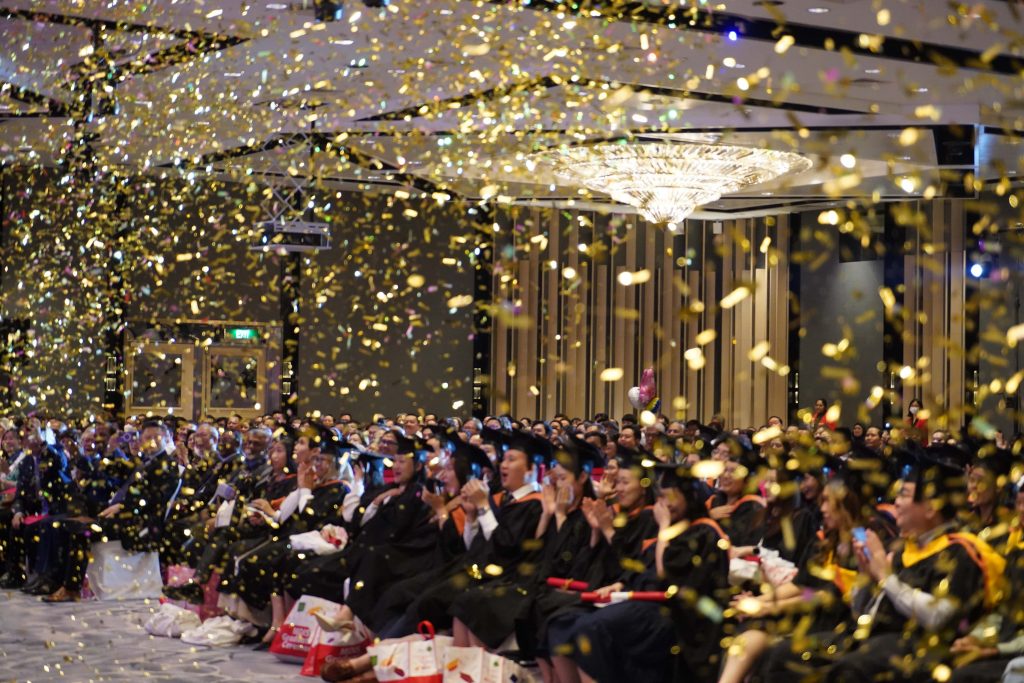 As our graduates complete yet another significant milestone and move on to a new chapter in their life, we would like to freeze this moment for them to reflect on their tremendous achievements.