MDIS x Teesside University Graduation 2022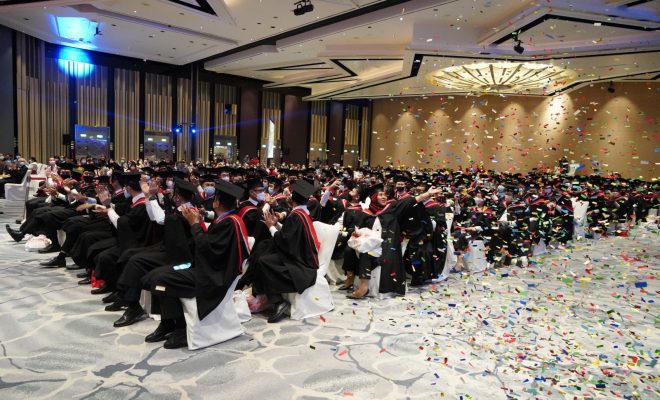 After a 2-year wait due to the COVID-19 pandemic, the Management Development Institute of Singapore (MDIS) hosted the second Teesside University graduation ceremony at Fairmont Singapore on 14
th
May 2022. The in-person ceremony saw the conferment of more than 200 graduates from the Teesside University programmes offered at MDIS.
This year MDIS and Teesside University conferred the following Degrees: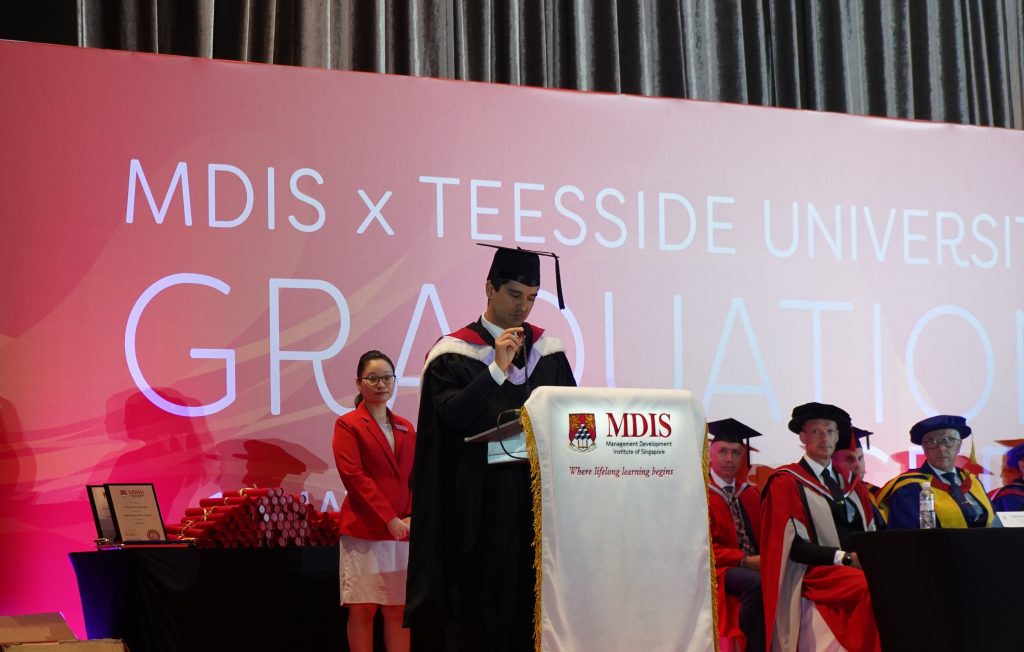 The ceremony was graced by Guest-of-Honour Mr Alex Bamford, Deputy High Commissioner from British High Commission Singapore, with more than 500 people in attendance, including faculty members from Teesside University.
In Mr Bamford's speech, he celebrated the great milestone achieved by the graduating cohorts, especially amid the pandemic.
"As you've heard, you're graduating in one of our most extraordinary periods in our lifetime, a time where all of us have faced professional and personal challenges. The covid-19 pandemic may have altered how you studied and also how you lived. But it also strengthens you for the future." – Mr Alex Bamford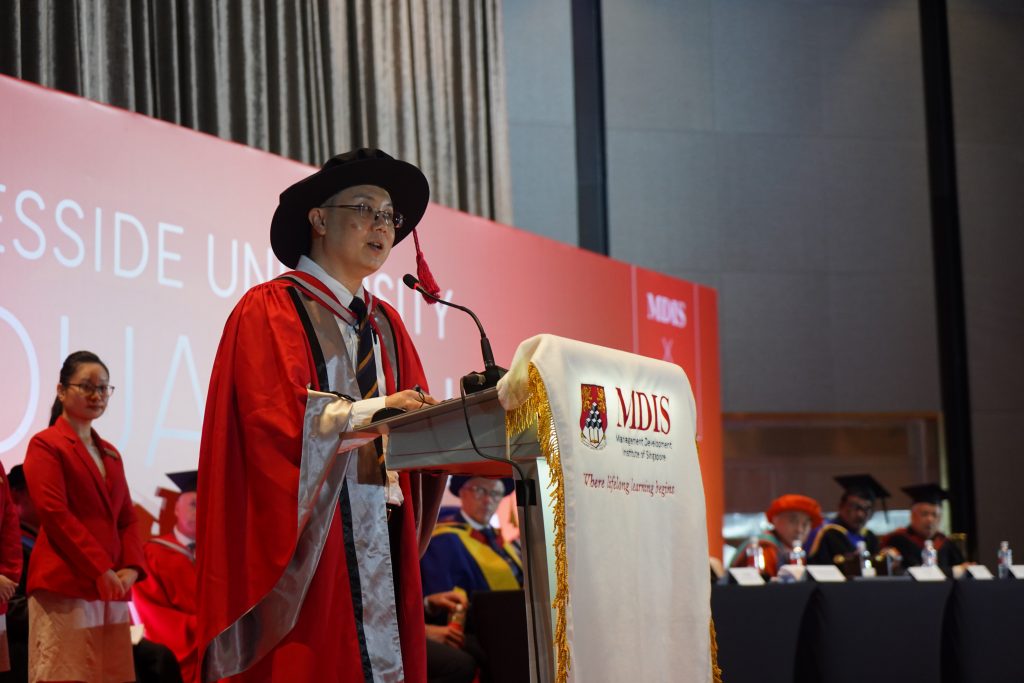 One of the highlights of the graduation also included the conferment of the first MDIS-Teesside University DBA programme graduate from the Class of 2021, Dr Tommy Lin. He was also named Valedictorian for his outstanding academic achievement. He completed his doctoral thesis 6 months ahead of time which also received sponsorship from eight organisations including corporates, employer associations and unions.
In his valedictorian speech, Dr Tommy Lin expressed his enthusiasm for the future and urged his fellow graduates to boldly step into the future and forge a path of M.A.D-ness, which he defined as 'Making a Difference'.
"Today marks the end of our course, but it also marks the beginning of a new exciting journey. As students of today, you will become the leaders of tomorrow (…) Once again, congratulations to all graduates and remember to be M.A.D—to Make a Difference, and all the best as you start to find joy in the world of madness that you will go forth to create." – Dr Tommy Lin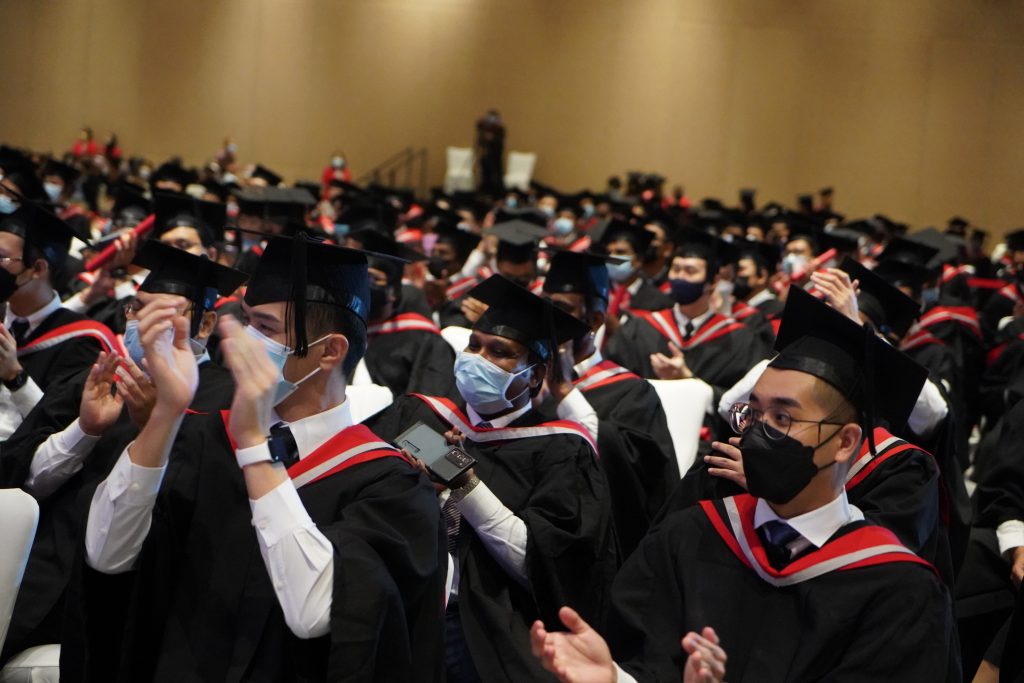 All of this would not be possible without the support of all graduates' families and friends. It was heart-warming to see the graduates and their loved ones beaming with pride as they document this moment in their lives.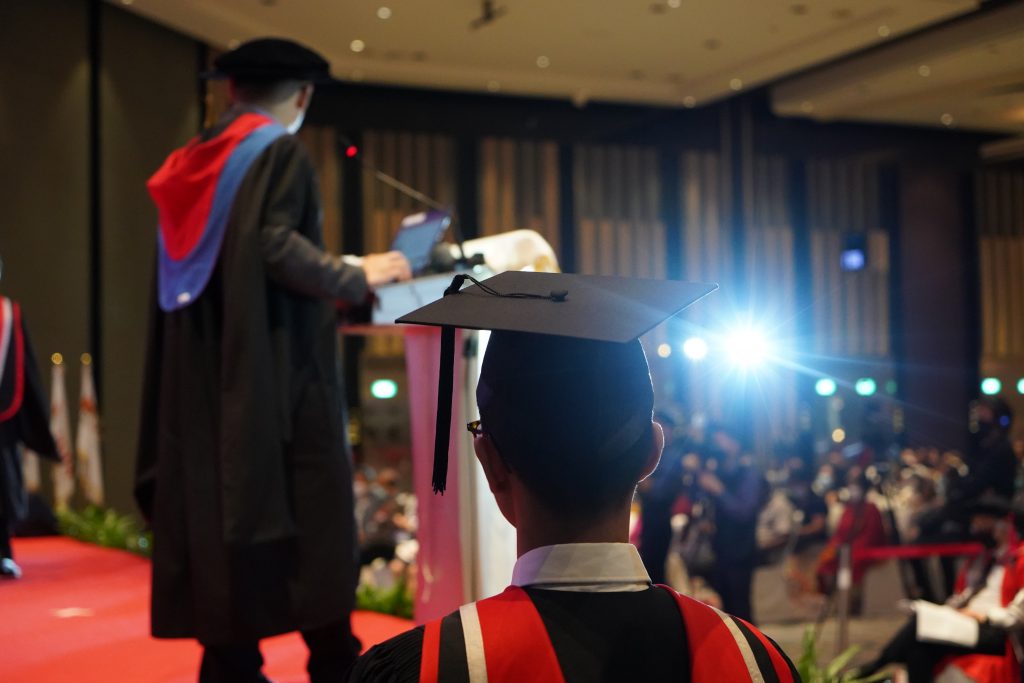 Finally, our heartiest congratulations to the graduating class of 2022! We thank all graduates for the great amount of patience, especially during the pandemic when we had to wait until the time was right to celebrate their achievements with their loved ones.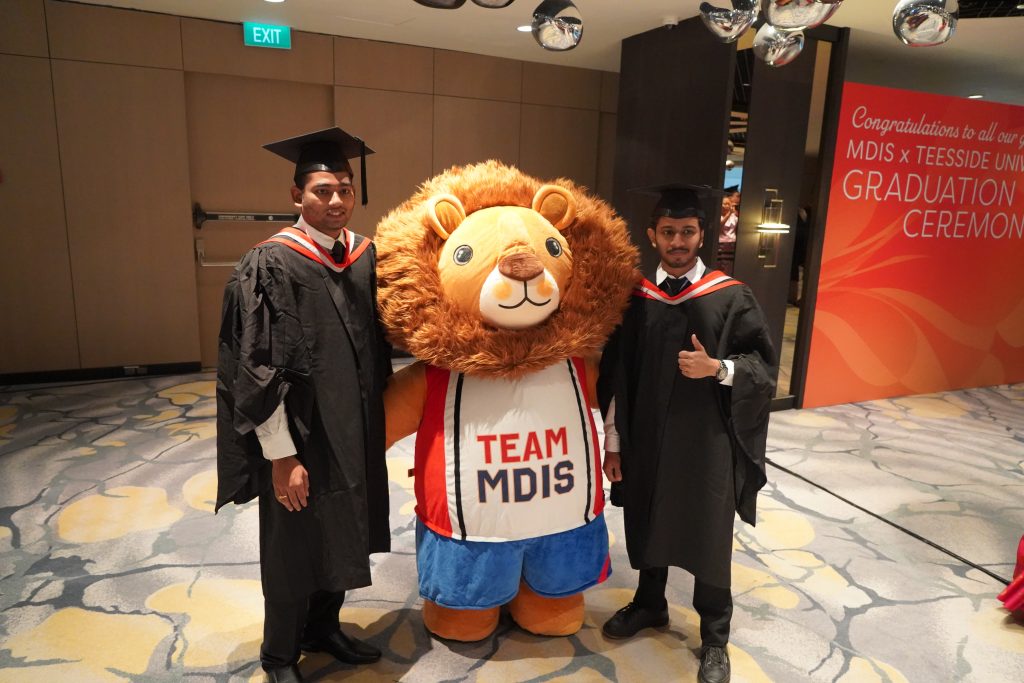 As we mark the completion of our graduates' university education and the beginning of a new chapter in their life journey as professionals in the industry, you may also recap the full MDIS x Teesside University Graduation Ceremony below.