How a right Master of Business Administration (MBA) can benefit your career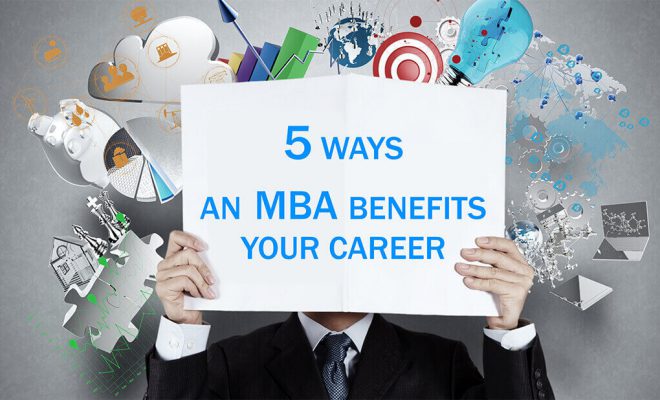 If you are thinking of pursuing an Master of Business Administration (MBA) in Singapore, you must have been aware of the time and financial cost as well as the demanding entry requirements. Along the way, you might wonder if the investment is worth it
The business world of today is extremely competitive. Education is the key in providing opportunities. An MBA signals potential employers that you are a capable asset anddetermined to succeed with your leadership, decision making and strategic skills that an MBA provides.
In this article, I will be sharing 5 reasons on why studying in MDIS for an MBA benefits your career.
1. Progression
An MBA is a Master's Degree designed to specifically improve on the skills and knowledge of an individual in the areas of business and management. With an MBA, you will have more opportunities for career progression. Many senior roles in organisations will prefer (or have it as a pre-requisite) for the employee to possess an MBA.
2. Business Management Skills
In the increasingly competitive global environment, employees are increasingly faced with complex problems. Such issues oftenrequire understanding of various business functions to effectively tackle. An MBA equips you with such knowledge. Most MBAprogrammesencompass multiple disciplines for a good understanding of various business operations. Graduates of an MBA programmeare seen as successful individuals who possess relevant business knowledge and skills that are effective. These are gained through academic disciplines, combined with business experience and research from public/private sectors from their MBA programme.
3. Networking
When you enroll yourself in an MBA programme, it opens you up to many networking opportunities. Your fellow students are usually like-minded and as driven as you are. Your professors and teaching staff are also a valuable network as they can help increase your business management skills or give valuable advice based on their vast experience. When you graduate, you become a part of an extensive alumninetwork of your programme. These connections will likely come in handy in time during your career journey when faced with issues or requiring opportunities.
4. Credentials
People are increasingly well-educated and degree holders are a dime a dozen these days. With an MBA, you are acknowledged with increased credibility among business people or potential employers, regardless of location. Your MBA is a signal for proven versatility. You have the ticket, skills and knowledge to pursue many career fields.
5. Earning Potential
For many, besides the opportunities for progression, the motivation to pursue an MBA would be the increase of income. With an MBA, it opens up career advancement opportunities that can drive your salary increases upwards.
After completing an MBA degree, a graduate is certified in all known core areas or at least some major managerial roles within an establishment. This degree is one that is highly recognizable throughout the world. It can be used to pursue other career fields since it is highly compatible with other degree programs.
The MDIS Business School (MBS) is the largest and most established school within the Management Development Institute of Singapore. MDIS offers the following MBA programmes in Singapore with our university partners.
Master of Business Administration in Banking and Finance – Awarded by Bangor University, UK
Master of Business Administration in International Marketing – Awarded by Bangor University, UK
Master of Business Administration – Awarded by the University of Sunderland, UK
Master in International Business – Awarded by Grenoble Graduate School of Business, France