Why MDIS membership fulfill experience for students and alumni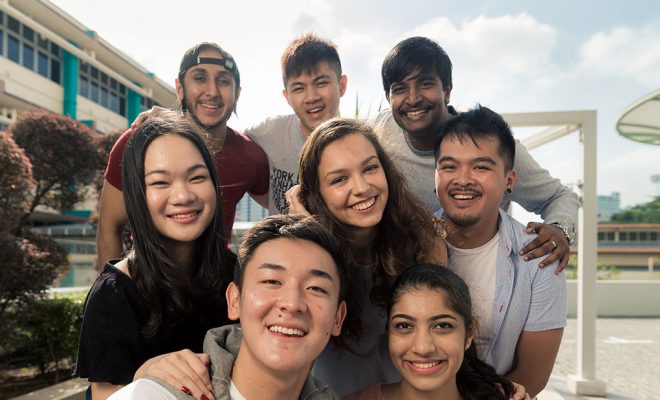 MDIS membership aims to create an enriching and fulfilling experience for students, members and alumni, in building and sustaining strong relationships through activities and events that foster lifelong learning and development.
Being a member of MDIS, you will be able to enjoy a range of membership benefits. You could attend various membership talks and workshops or join special interest group activities to bond with other members.
Last year in 2016, over 40 events were organised. Some of the popular activities include the kayaking workshop, yoga workshop, durian trip to Malaysia, movie nights, nature explorer series at Pulau Ubin, paintball session, baking workshop and more.
MDIS Membership is open to any individual or organisation with a vested interest in the field of management. Any person who is pursuing qualification-based programmes with MDIS must join as an individual member.
Two different types of membership are:
Individual Membership
Individual membership is divided into 4 categories, namely: Fellow, Life, Ordinary and Associate. The Membership Committee will assess the applicant's qualification in terms of academic qualification, work experience, level of supervisory responsibility in order to determine the category and eligibility of membership.
Corporate Membership
Company Corporation, organisation or institute of any size that has a keen interest in management training and development can join us as an MDIS member. Being a corporate member allows your employees to enjoy the membership benefits.
Membership Benefits
• Academic rebates of up to S$1,500 for selected programmes and S$2,000 for programme progression
• Discount of up to 25% for selected training workshops and seminars
• Subsidised rates for Membership Activities and MDIS Industry Talks
• Complimentary job and internship matching services through MDIS Career Assistance Unit (CAU)
• Complimentary MDIS Magazines
• Exclusive discounts and privileges
• Exclusive use of MDIS facilities
o Resource HUB (library) with over 29,000 reference materials
o Sports facilities (badminton court and gymnasium) at nominal charges
• Exclusive Membership to Special Interest Groups
o Angel Hearts Club
o Modern Dance Club
o Photography Club
o Toastmasters Club
• Exclusive Membership to Sports Interest Groups
o Badminton Club
o Basketball Club
o Cricket Club
o Soccer Club
Contact Us
Membership & Alumni Relations
MDIS Campus
501 Stirling Road
Singapore 148951
HOTLINE: (65) 6473 5885
FAX: (65) 6796 7800
EMAIL: members@mdis.edu.sg