Is Engineering the future proof job?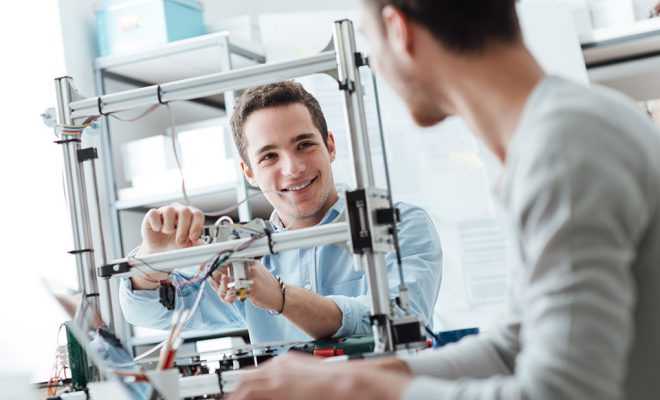 Everyone will be asked this question: What do you want to be when you grow up? For those of you who have answered this question before, it is time for you to review your answer. In today's fast changing world with the implementations of artificial intelligence and involvements of robots – is your job saved?
A lot of jobs will be lost in the next 5-10 years especially those job that are repeatable, routine and predictable. A recent notice from the Land Transport Authority stated that a test on autonomous cars in Singapore has been on-going with local company nuTonomy working to launch an autonomous mobility-on-demand service with a fleet of vehicles in Singapore in 2018. This would enable commuters to summon a vehicle through a smartphone application to bring them from their doorsteps to their selected destinations.
Another example is the IBM's ROSS, 'the world's first artificially intelligent attorney' powered by Watson, recently landed a position at New York law firm Baker & Hostetler handling the firm's bankruptcy practice as reported by Dailymail. Behind all these technologies are engineers who design, integrate and built the whole systems. Hence, it is evident that engineering is the solution to future proof job. Do you agree?
1. https://www.lta.gov.sg/apps/news/page.aspx?c=2&id=73057d63-d07a-4229-87af-f957c7f89a27
2. http://www.dailymail.co.uk/sciencetech/article-3589795/Your-AI-lawyer-IBM-s-ROSS-world-s-artificially-intelligent-attorney.html