Celebrating persons with special needs
The Purple Parade, is a unifying national platform that promotes awareness and celebrate the abilities of persons with special needs, to ensure that they are included in the main chapter of Singapore's growth and have equal access to education, employment, transport and social networks. In its 7th year, the event was held on Saturday, 2 November 2019 at Suntec City with Guest-of-Honour, Mr Heng Swee Keat, Deputy Prime Minister gracing the occasion.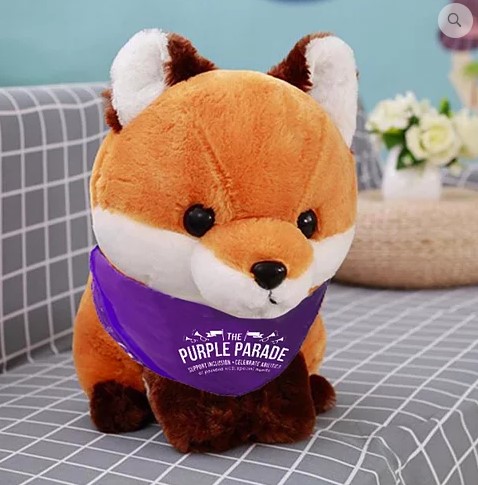 The MDIS Angel Hearts Club supported this commendable event with more than 30 MDIS local and international student volunteers. This is the third year that MDIS had participated in this meaningful event and the students were appreciative of the opportunity to participate for a good deed.
The venue was packed with staunch corporate supporters, such as, Apple, NCSS, DSTA, Citibank, UBS, Standard Chartered, etc. all in their uniquely personalised purple parade corporate T-shirts.  Besides the main stage, there were five get-to-know-the-purple-parade-booths, amongst which, there was one selling Purple Parade merchandise and memorabilia.  MDIS students supported the fundraising efforts in purchasing Soft Fox Toys and also walked around the various booths soaking in the exhibits and information.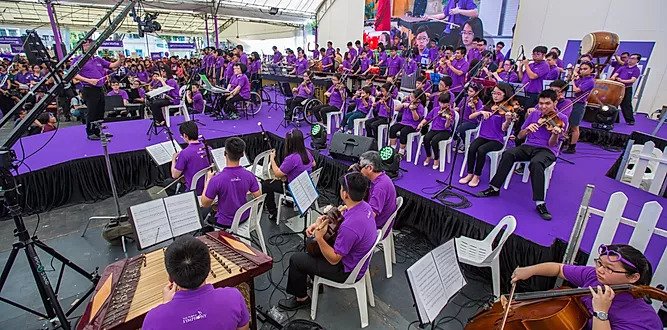 The streets from Tower One to Tower Five were closed to a seabed of people, all decked out in purple. At Tower One, there was a line-up of inclusive performances to celebrate talents and abilities of the special needs community. At the end of each performance, the crowd went wild cheering and applauding for the special needs performers. The Purple Symphony, debuted in 2015 as Singapore's largest inclusive orchestra comprising musicians with and without special needs, also received thunderous applause from the cheering crowd.
Around 5pm led by three MDIS staff, the MDIS student contingent proudly marched past the streets of
Suntec City in a show of kinship and great joy in celebrating persons with special needs.  It was a proud moment for MDIS and certainly for our students as well.  Way to go, MDIS!