Information Technology Courses - MDIS School of Technology (Singapore)
The MDIS School of Technology (SOT) aims to help students who are keen in Information Technology (IT) to gain a broad-based and holistic education in tech school by providing a comprehensive suite of programmes from diploma to bachelor's degree in Singapore.
The tech school undergraduate programmes in Singapore are awarded by well-accredited Teesside University (UK), ranked joint 34th in UK universities for student experience, Times Higher Education Student Experience Survey 2018 and ranked 15th in the University of the Year category of Whatuni Student Choice Awards 2018. Teesside University is a global education pioneer for animation, games and computer graphics and is ranked as one of the top 20 places in the world to study animation (3D World). Take a look at the other renowned Partner Institutions that MDIS works with, here.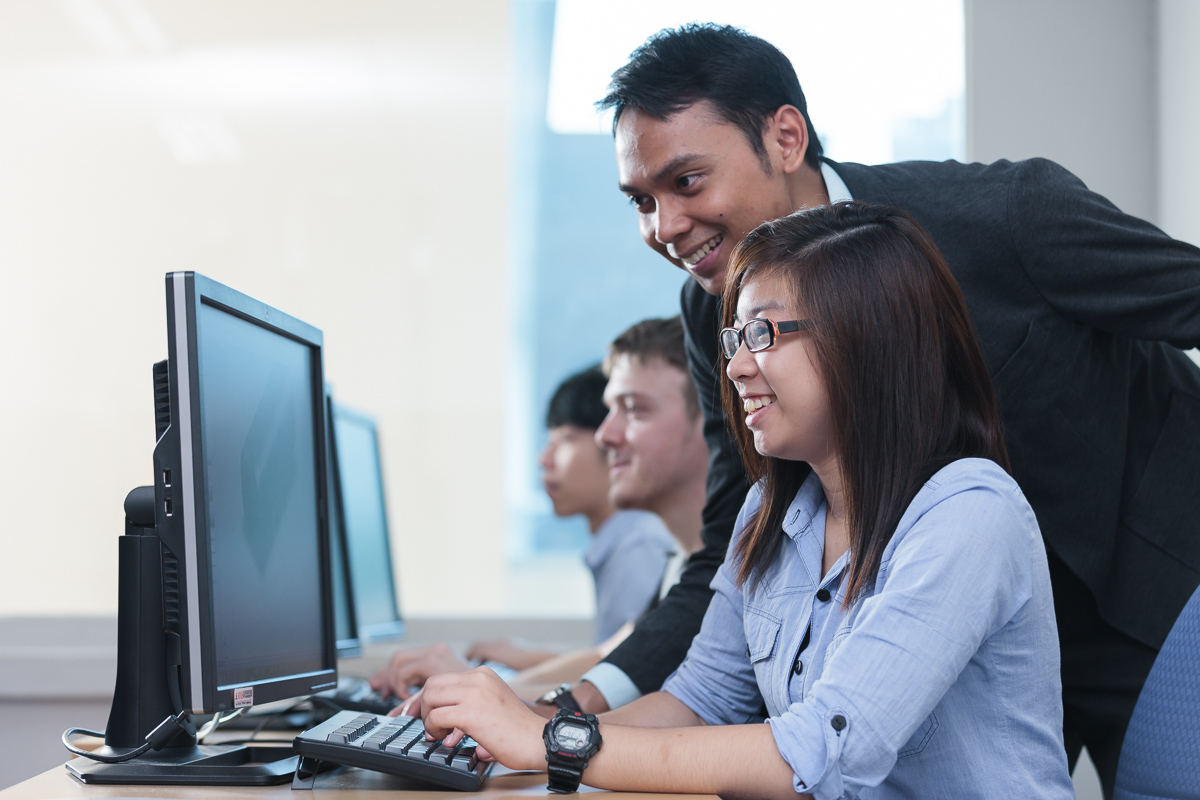 Specialised Technology Programmes in MDIS School of Technology (Singapore)
The tech school offers specialised programmes in Computer and Network Technology, Computer Security, Cloud Computing, Data Center Virtualisation and Information Technology in Singapore, to meet the needs of the world's fastest growing e-Business and IT industries. The tech school programmes focus on practical skills and are highly sought after by any industry needing IT savvy staff in Singapore and abroad.
The MDIS' tech school works closely with employers and universities in Singapore to ensure its programmes are relevant, rigorous, and of high quality. The curricula are regularly reviewed and kept up-to-date with current developments in the IT industry. This ensures that tech school students are equipped with practical skills and knowledge highly desired by employers both in Singapore and in other countries when they graduate. Tech school students are also taught by lecturers in Singapore who have a wealth of corporate and training experience.
Get Started – Enrol in our Technology School in Singapore Today
With the tech school aiming to provide a technology-driven education in Singapore, SOT's students were the first to embark on using MDIS' Blackboard Learning Management System – an e-learning and community platform, where students can access lecturers' notes, correspond with their lecturers, participate in online discussions, and even view video-recorded classes for revision purposes.
The technology school is also a member of the student chapter of the Singapore Computer Society (SCS) and a member of SGTech (formerly SITF) in Singapore. Read about why MDIS is the choice to make when choosing tech or any other school in Singapore for your qualifications.