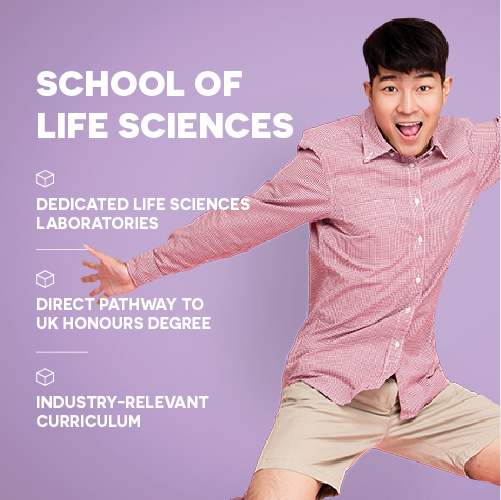 MDIS School of Life Sciences
The MDIS School of Life Sciences open doors for those who wish to pursue their passion in the intriguing, diverse and fascinating fields of biomedical sciences and biotechnology.
This is especially pertinent in the post-genomic era of personalised medicine and gene editing. In addition to developing subject-based expertise and skills, the content of the courses are relevant and applicable to both the international and local student communities.
Our life science school in Singapore offers up-to-date and rigorous programmes in partnership with Northumbria University (UK) and Teesside University (UK), aim to equip graduates with the knowledge and skills they need to stay abreast of the exciting developments in Life Sciences.
Global Education – Life Science School in Singapore
Students will also gain practical experience in the School's dedicated and well-equipped laboratories and have the opportunity to work on specially designed in-house, as well as industrial research projects as part of the curriculum here in our life science school in Singapore.
With specialisations in biochemistry, biotechnology and biomedical science, graduates are equipped to pursue a wide spectrum of careers in research and clinical laboratories. They are also capable of pursuing rewarding careers in the burgeoning biomedical, pharmaceutical, biologics, biotechnological, healthcare, and post-genomic medicine industries.
Our Life Science school also prepares students for employment by developing transferable skills, including self-management and reflective practice, independence, communications, information technology, numeracy, data analysis, interpersonal skills, and teamwork, alongside the current topics within the taught programmes in Singapore.
Programme Pathway

Programme Pathway
List of Programmes
At the School of Life Sciences, we have a diverse range of courses to suit your needs, from International Foundation Diploma to a Bachelor's degree.
Degree
International Foundation Diploma
The following programmes are currently on teach out mode. We are no longer accepting students for these programmes.
BSc (Honours) in Biomedical Sciences (Medical Biochem/ Medical Cell Biology/Cancer Biology) (Teach-out by Dec 2022)
Faculty and Staff
The School of Life Sciences faculty is made up of experienced and well qualified industry professionals.
Dr Lisa Ho
Head of School
MDIS School of Life Sciences
Dr Ho received the degree of PhD from the National University of Singapore (Institute of Molecular and Cell Biology). Her research work was on the Human Papillomavirus (the primary cause of cancer of the cervix), which culminated in numerous publications in peer-reviewed journals such as – Journal of Virology, Journal of Clinical Microbiology, and Journal of Infectious Diseases.
Prior to joining MDIS, Dr Ho had 15 years of teaching experience. Besides teaching, she has worked in Biotech Research Ventures - the Singapore arm of Cancer Research UK, a technology transfer company that manages intellectual property of scientists and research institutions, and also in Bio*One Capital Pte Ltd, a subsidiary of EDB (Economic Development Board, Singapore).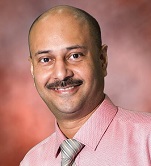 Dr Rajarshi Ray Sankar
Senior Lecturer
MDIS School of Life Sciences
Dr Rajarshi Sankar Ray is a senior lecturer at the MDIS School of Life Sciences.
Dr Ray holds a PhD degree (Science) from Jadavpur University, India, awarded in 2006. He has been working in the field of science and education with specialisations in cell biology, molecular biology, cancer, and genetics. Before joining the MDIS School of Life Sciences as full time lecturer, Dr Ray was actively involved in research, holding positions from Post-doctoral Research Fellow to Research Associate in the National University of Singapore and later on, in Loyola University Medical Center, Illinois, USA.
He has more than nine years of teaching experience and ten years of research experience. He has also published his research work in international peer reviewed journals. Currently, he is teaching the Bachelor of Biomedical Science (Hons) and Bachelor of Biotechnology (Hons) programme of the Northumbria University, UK.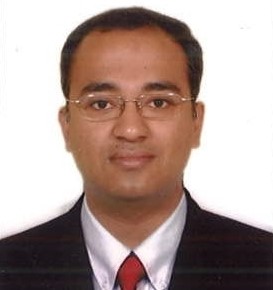 Dr Sunesh Keecheril Augustine
Senior Lecturer
MDIS School of Life Sciences
Dr Sunesh obtained his PhD degree in Microbiology from the University of Pune, India, and did his Post-doctoral research at the Shanghai Jiatong University, Shanghai, China. Dr Sunesh has worked extensively on Actinomycetes and antifungal antibiotics, and has published his research work in peer-reviewed journals. He has nine years of full-time teaching experience, with specialisations in Medical Microbiology, Immunology, Microbial Diversity. His research areas include Actinomycetes, Microbial diversity and Antimicrobial metabolites. He has been with the MDIS School of Life Sciences since 2010.
Read about the experiences of both local and international students at MDIS.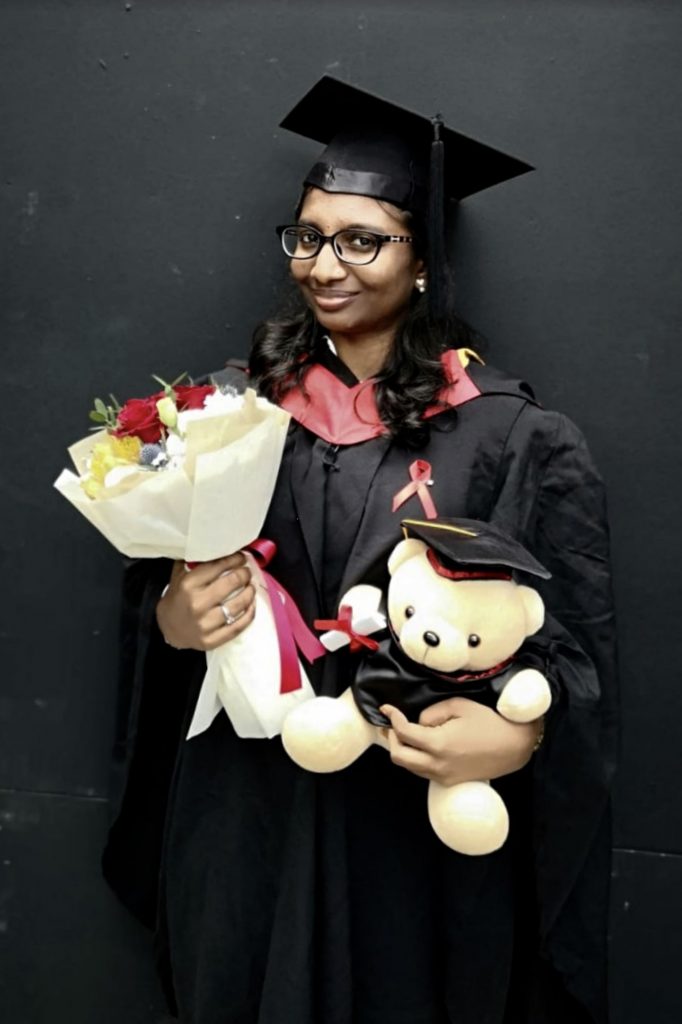 "My learning journey in MDIS was enriching and something I value greatly. I give the credit to my lecturers who are industry practitioners with various academic backgrounds."
Gayathri D/O Vairaperumal
MDIS Alumna
Class of 2018
Bachelor of Science (Hons)
Biomedical Science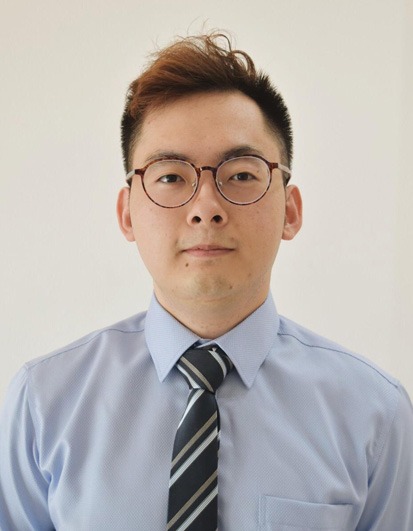 "The course outline by the school ensures that students are well equipped with the knowledge required for our careers. The lecturers provide various teaching tools to help students learn and summarise the important information. They are very helpful and will do their best to clarify any doubts that the students might have. It feels good knowing that the lecturers do CARE about their students."
Kwek Shi Kiang
MDIS Alumnus
Class of 2018
Bachelor of Science (Hons)
Biomedical Science
"The lecturers who taught me during my programme had great subject expertise and they guided me in grasping complex theories. They also cleared my doubts and challenged me to explore subject matters that I did not initially realise I had an interest in."
Lim Yu Feng
MDIS Alumnus
Class of 2020
Bachelor of Science (Hons)
Biomedical Science
Join our Life Science School in Singapore
With the demand for life science and medicine school graduates in Singapore, joining our faculty equips you with the right skills to excel in the challenging field.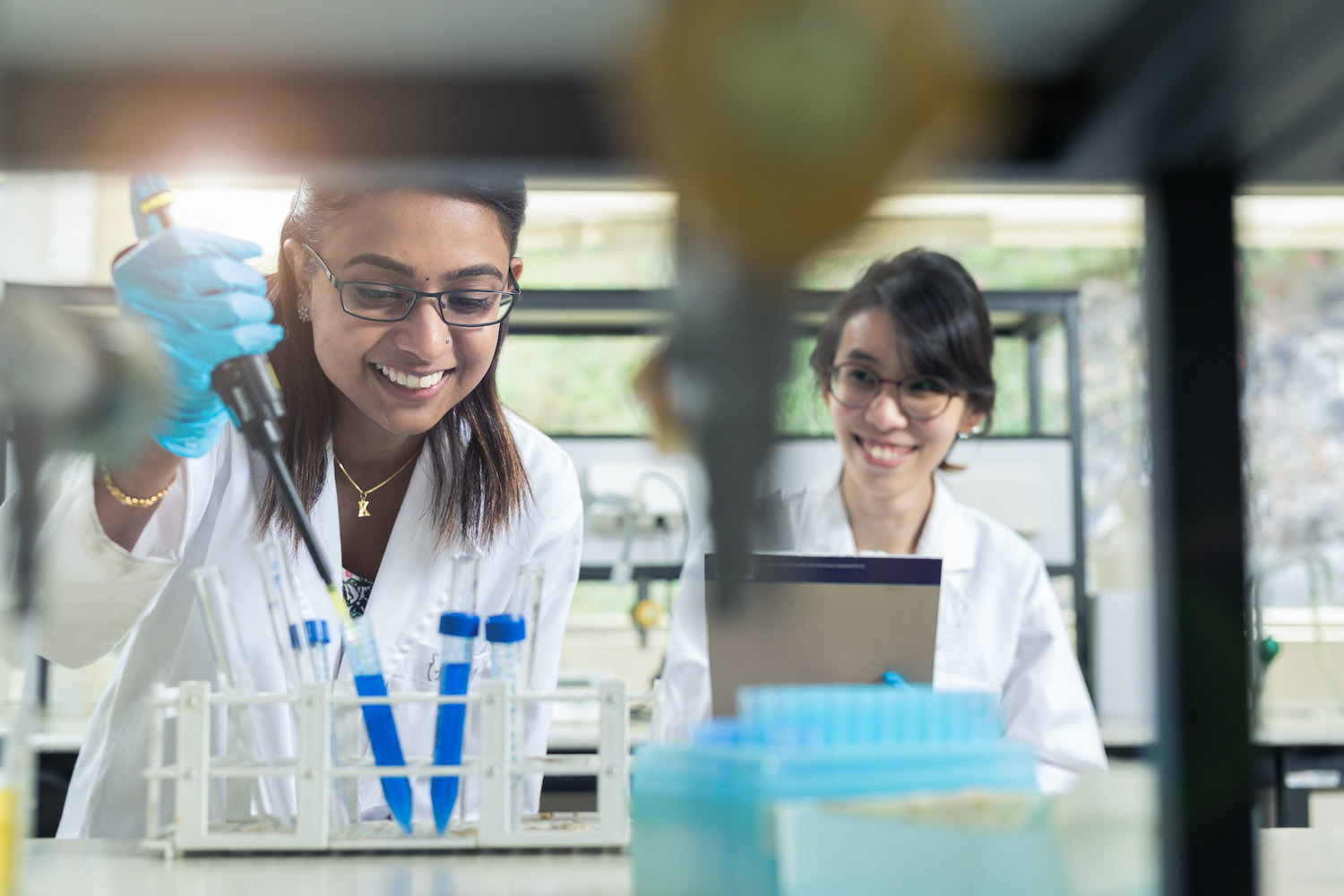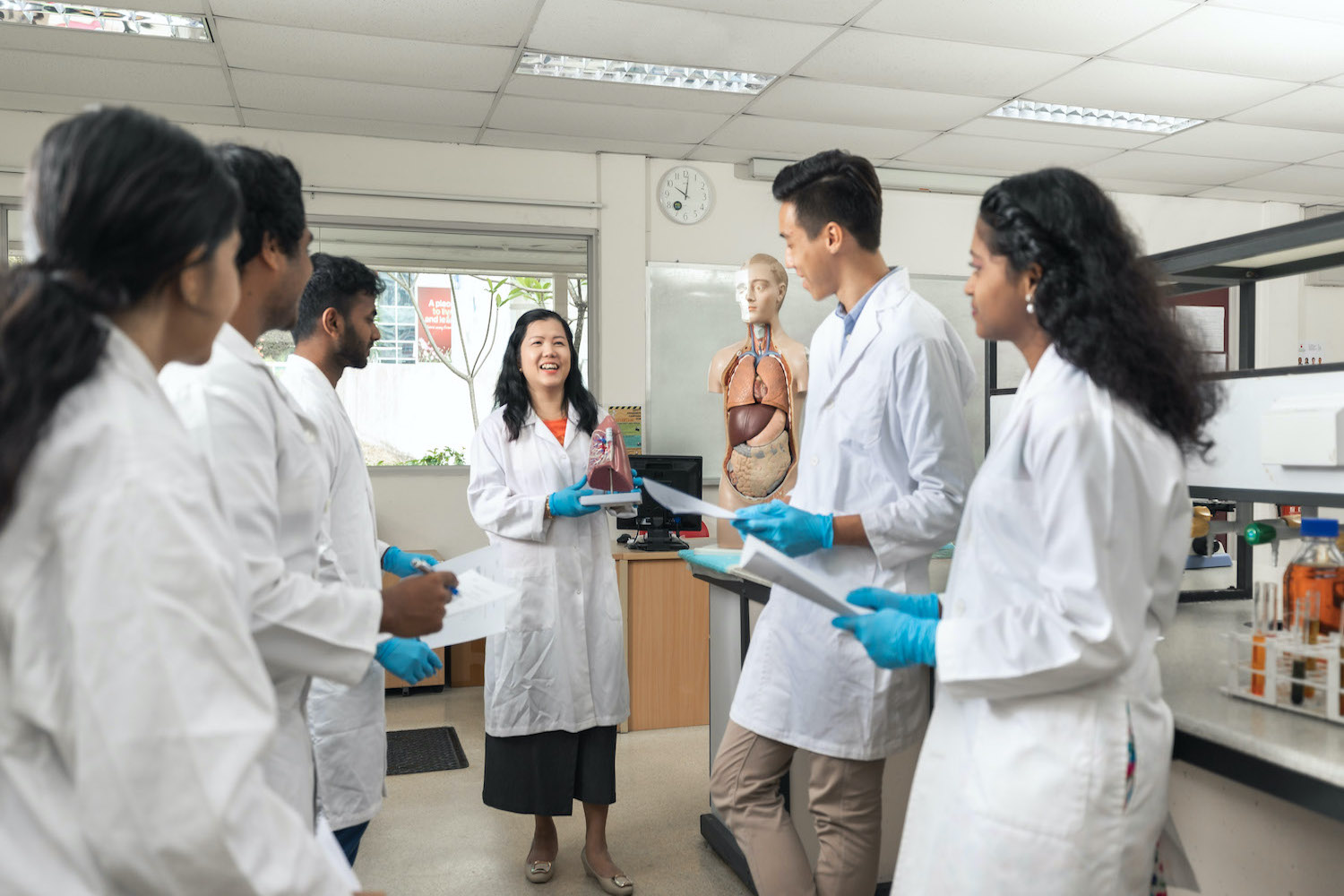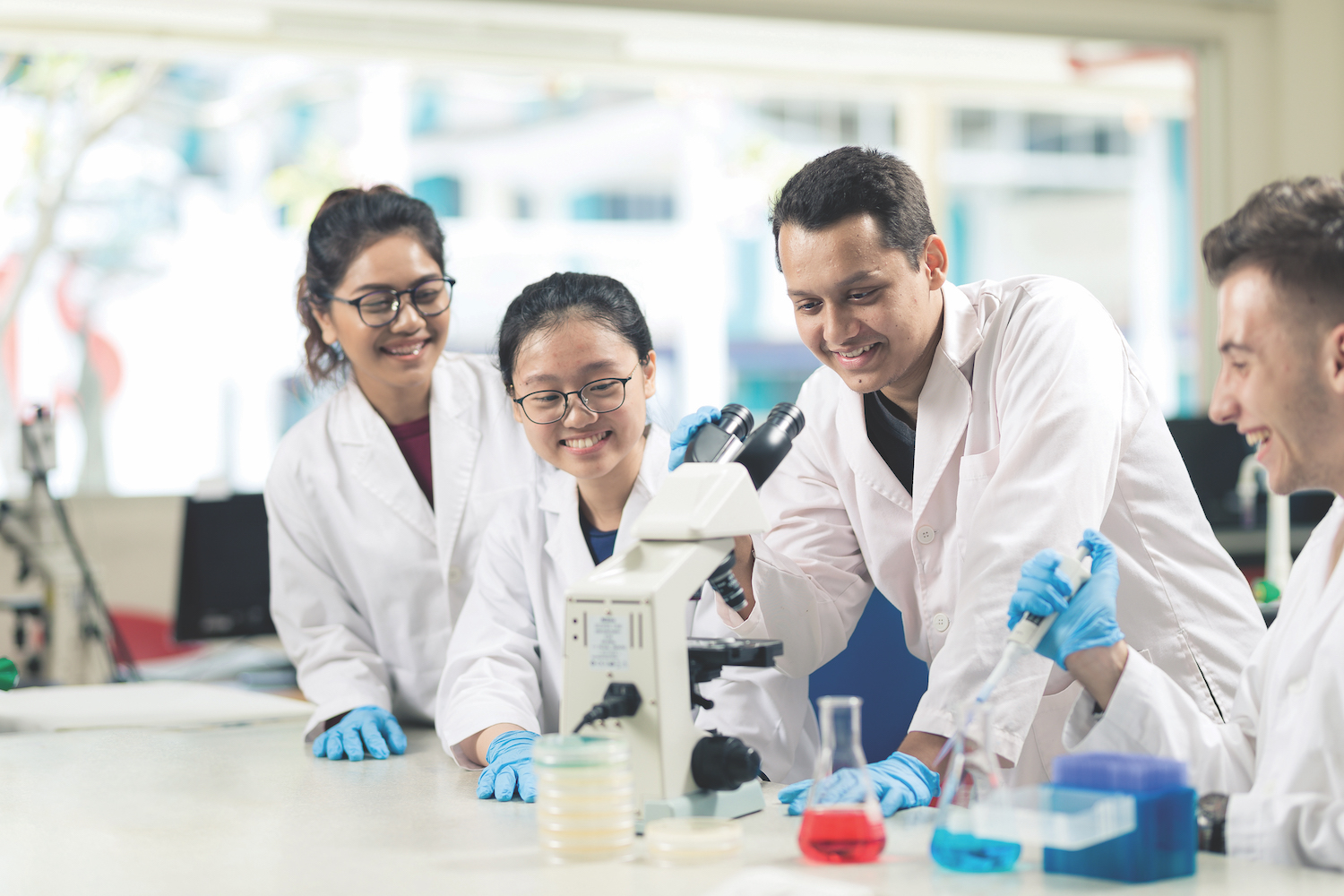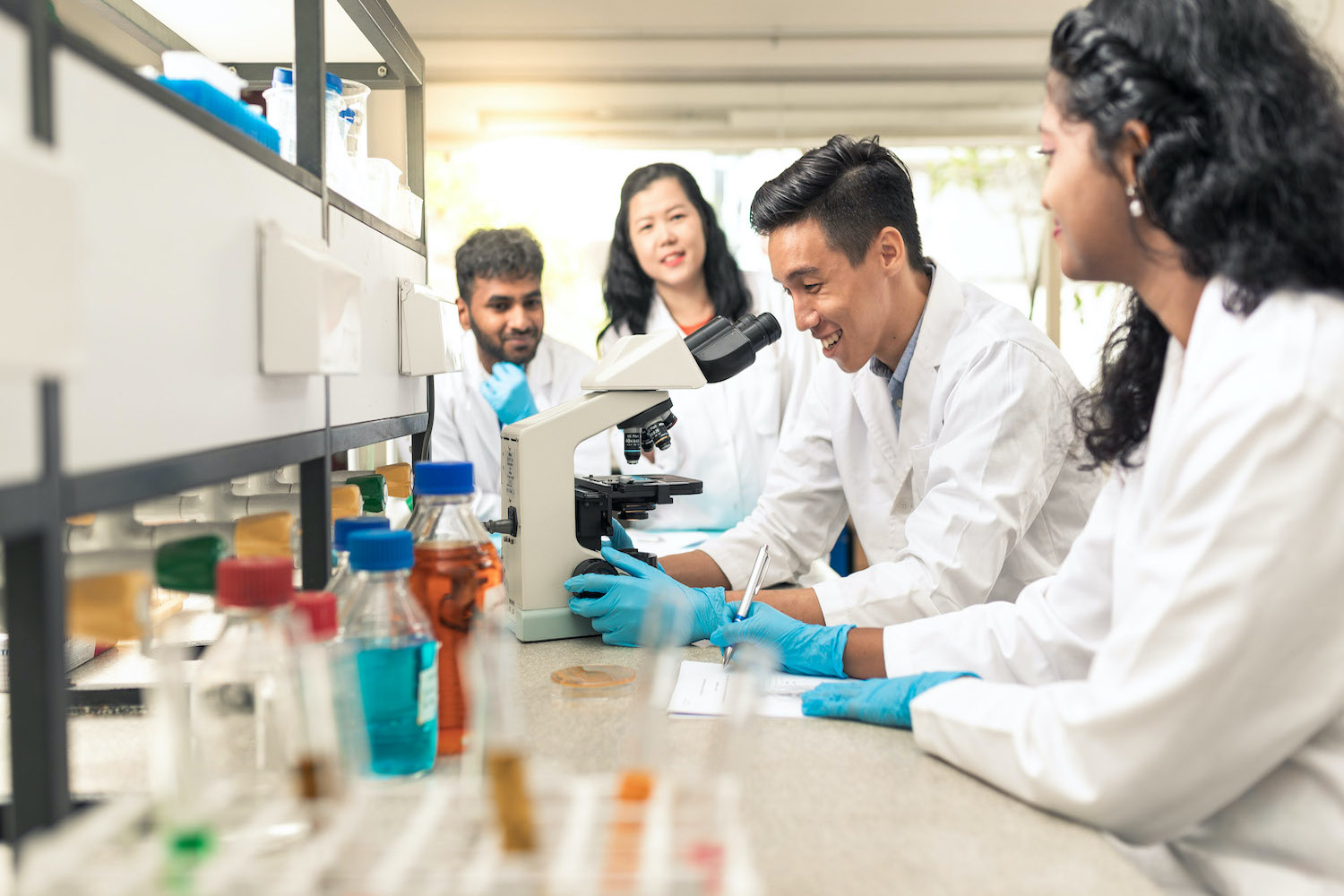 An Introduction to Biognosy
By Nazuk Gupta who is currently pursuing the Bachelor of Science (Hons) Biotechnology (Awarded by Northumbria University, UK)
The School of Life Sciences at MDIS offers its students a unique opportunity to join and participate in a one of a kind student club 'Biognosy'. This club was formed with one goal in mind - to present all life-science students with the chance to engage in various group extracurricular activities and mentoring experience led by school staff and students. Presently, the club is presided over by Mr Arif Danish as the president and Dr Eugene KOH as the advisor.
Biognosy organises many interactive workshops and training sessions which students can learn new skills. Workshops, such as a first aid courses, master-classes conducted by the faculty, resume writing lessons, allow students to develop essential life skills, which can be very useful for them in the future. The club endeavours to raise awareness of many social issues among the student population. Recently, the club members had participated in campaigns educating fellow students and MDIS staff about dengue, safety in the lab and COVID-19.
Biognosy helps its students to achieve their career goals by providing them with proper guidance. The career talk was one such event, in which speakers from different industry sectors came to share their stories and experiences with the students. The club members were privileged to not only interact with the speakers but also learn about various internship opportunities available. Biognosy provides the students with a platform to showcase their ideas to the public and the club also represents the School of Life Sciences in both MDIS internal and external events.
Other than these events, the members also take part in many team-building activities and excursions. Recent educational trips to the National Museum of Singapore and Fort Canning Park, facilitated students' learning about life-sciences outside the classroom. Outside of schoolwork, the annual year-end barbeque helps the students to forget the stress of studies and have fun for a while. Hence, Biognosy focuses on the students' all-round development and helps to prepare them for a career in life sciences by equipping them with communication skills, creative thinking and esprit de corps.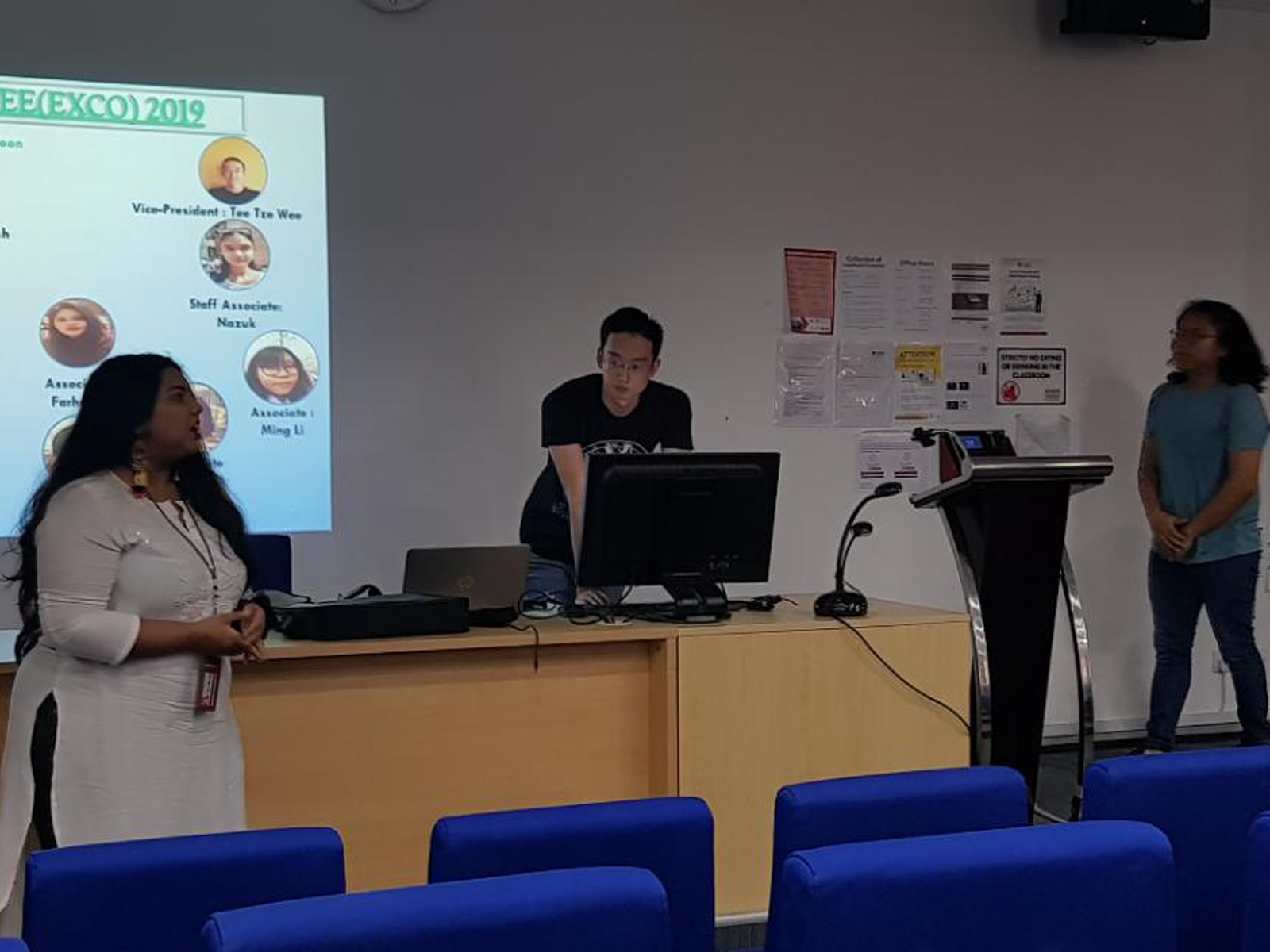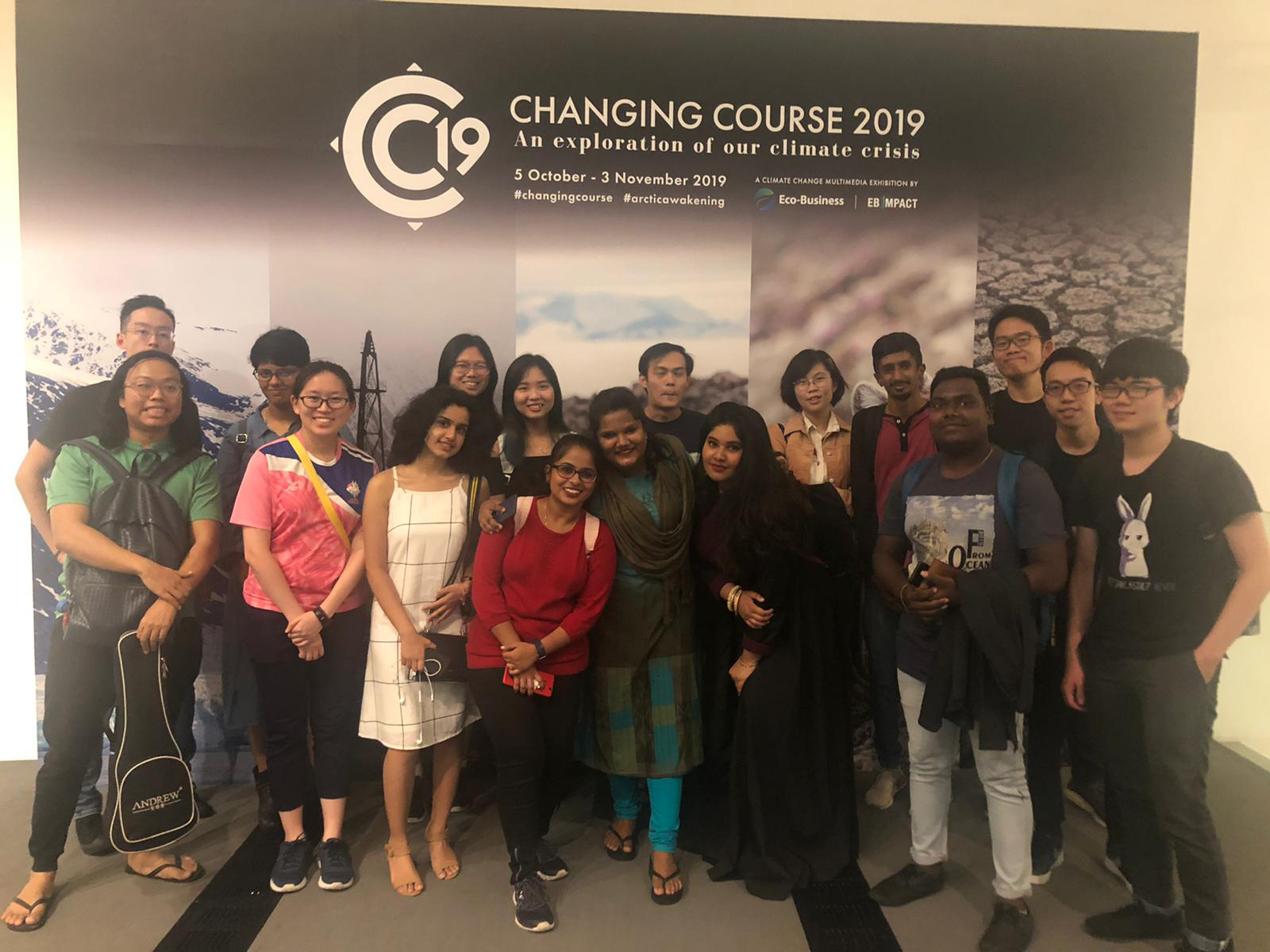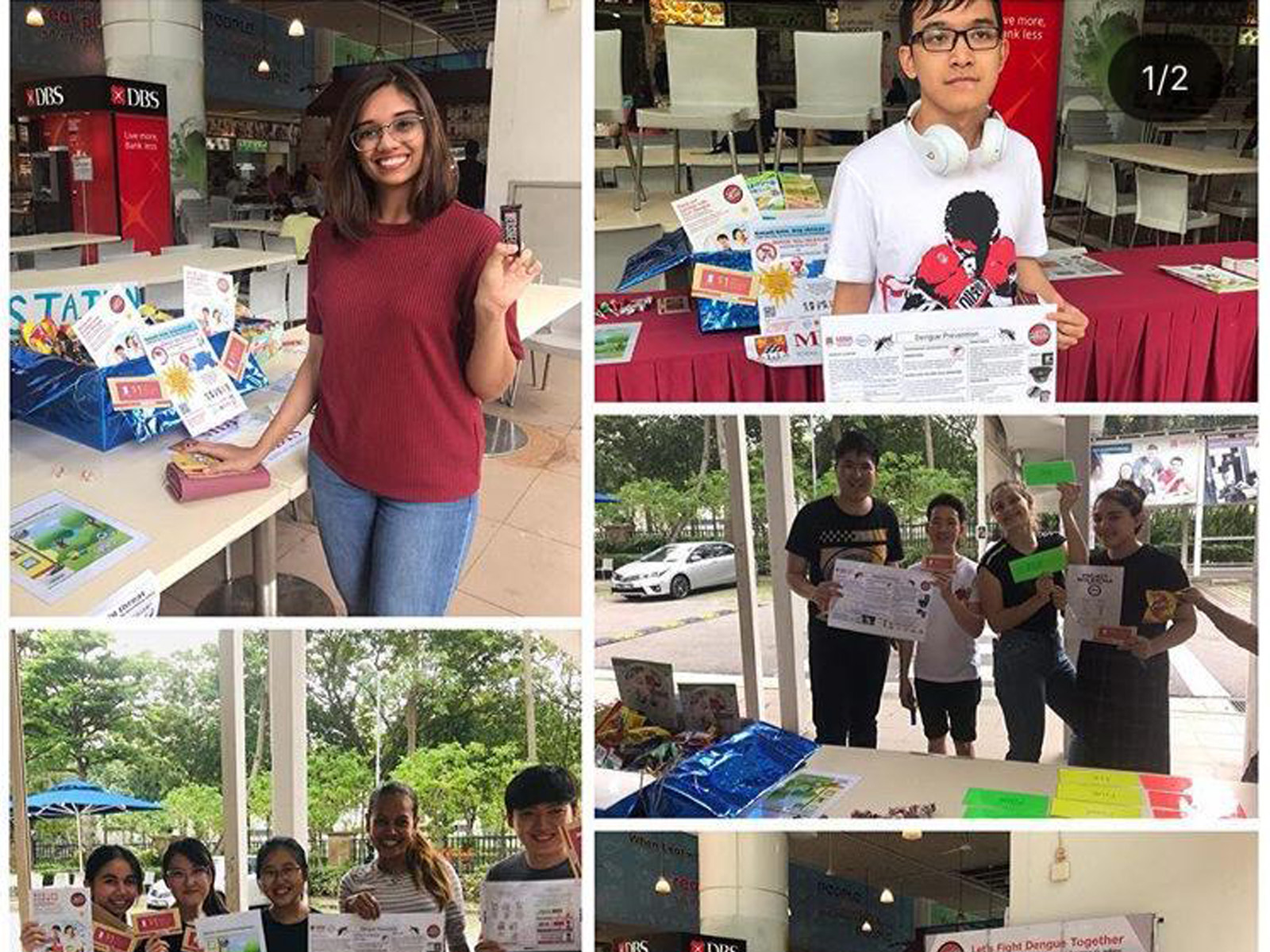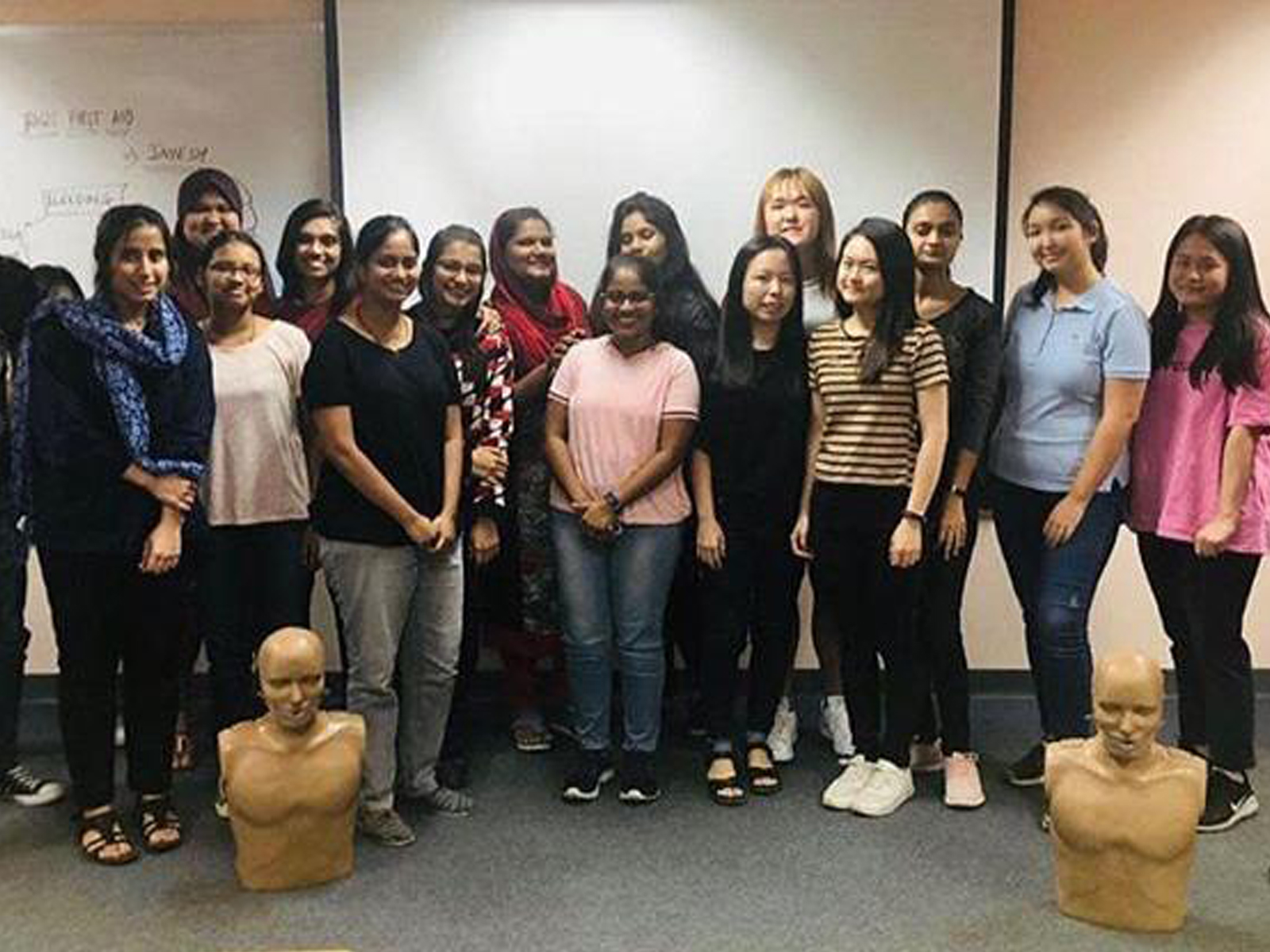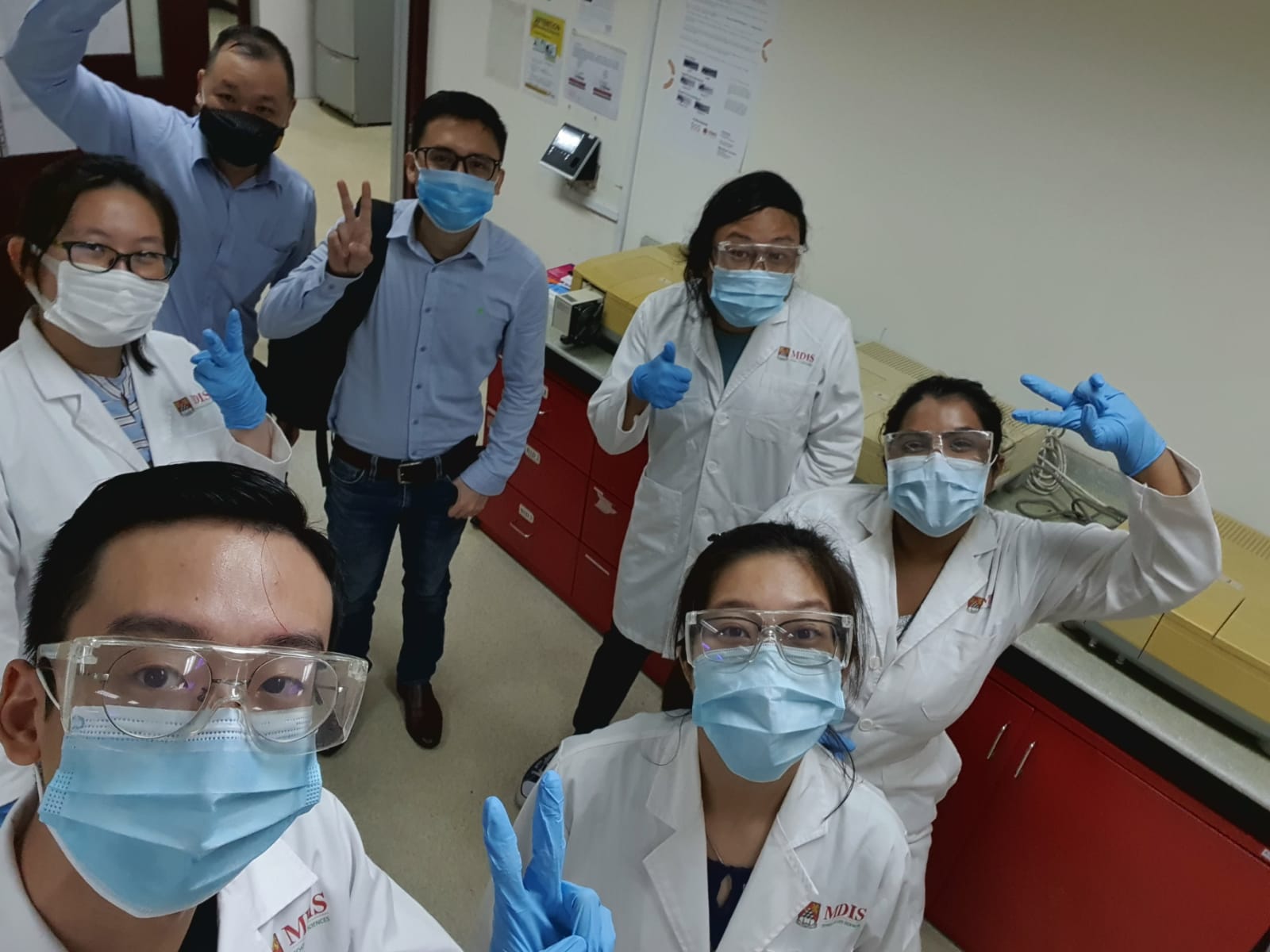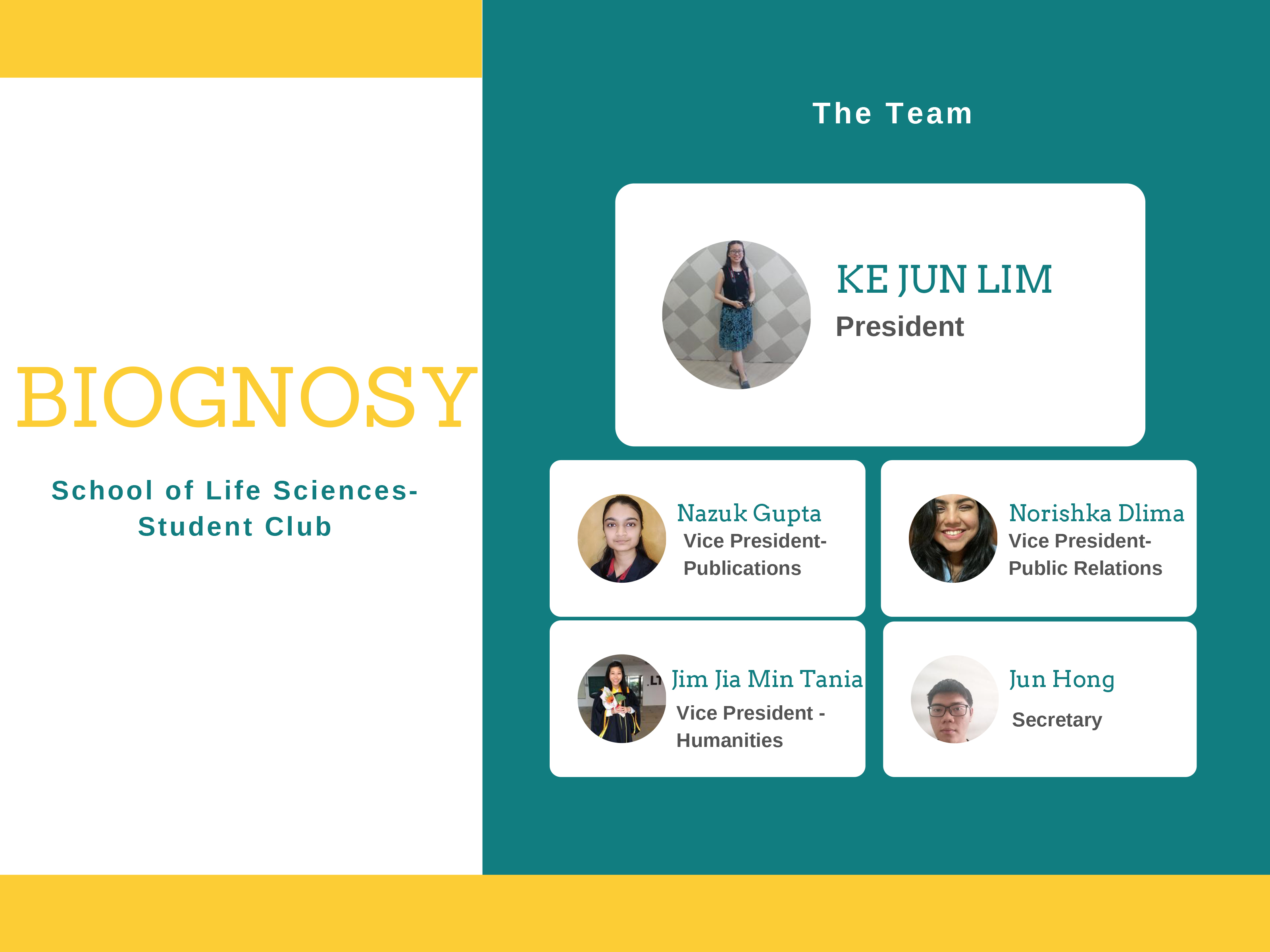 Contact Us
Local Students
International Students
Frequently Asked Questions (FAQs)