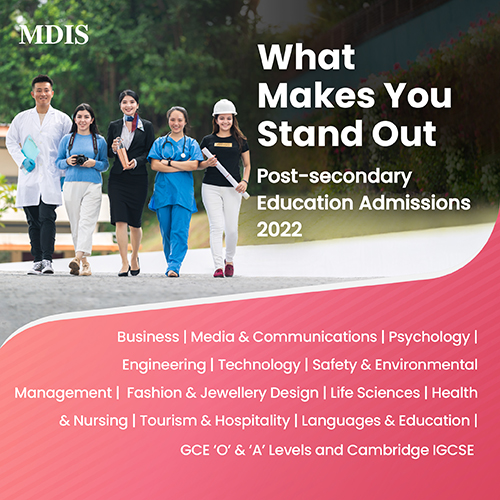 MDIS - Post-secondary Education Admissions 2022


RESHAPE YOUR FUTURE WITH INTERDISCIPLINARY LEARNING
Write the narrative for what your future looks like. In this ever-changing world of work, where we need to keep up with the latest trends, processes and technology, investing in your professional growth is vital. Whether you want to advance your career, deepen your skills and knowledge in your chosen field or are looking for a complete career change, upskilling is an excellent way to help future-proof your career. As educators, we thrive to help our learners prepare for a disrupted tomorrow and accelerate their upskilling journey in today's challenging environment.

Why MDIS


Learn more about the unique value of your education at MDIS!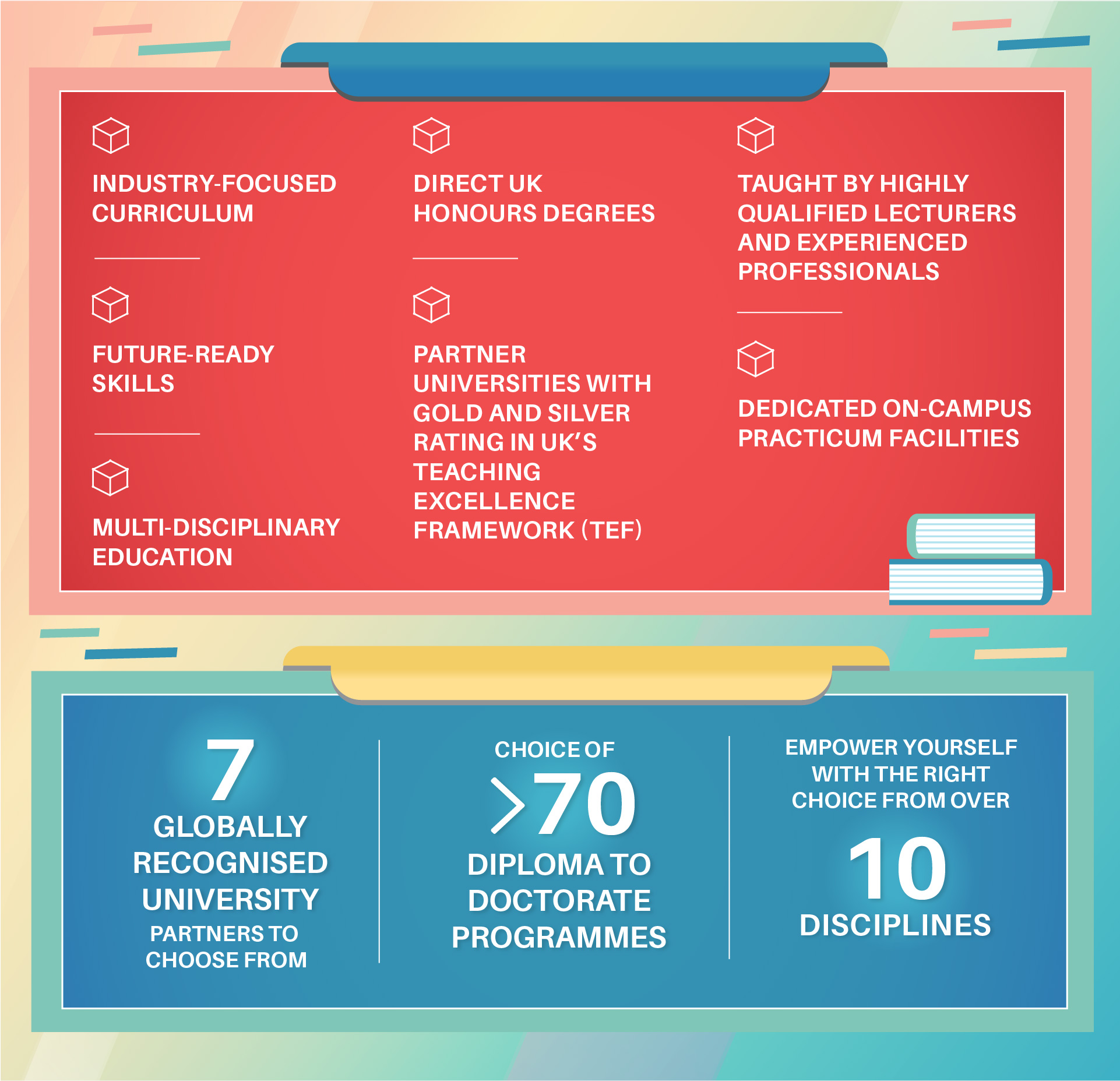 Campus Virtual Tour


Catch a glimpse of the MDIS Campus Experience here!
Take the First Step to Success - Enquire Now
Please complete the following form with the information below and one of our representatives will get back to you as soon as possible.