Redress Design Award 2018: Vote for Zhao Ying from MDIS School of Fashion and Design
Zhao Ying, a passionate student from MDIS School of Fashion and Design, is a semi-finalist in the Hong Kong – Redress Design Award 2018.
The Redress Design Award (formerly the EcoChic Design Award) is the world's largest sustainable fashion design competition. Organised by Redress, the competition works to educate emerging fashion designers around the world about sustainable design theories and techniques in order to drive growth towards a circular fashion system.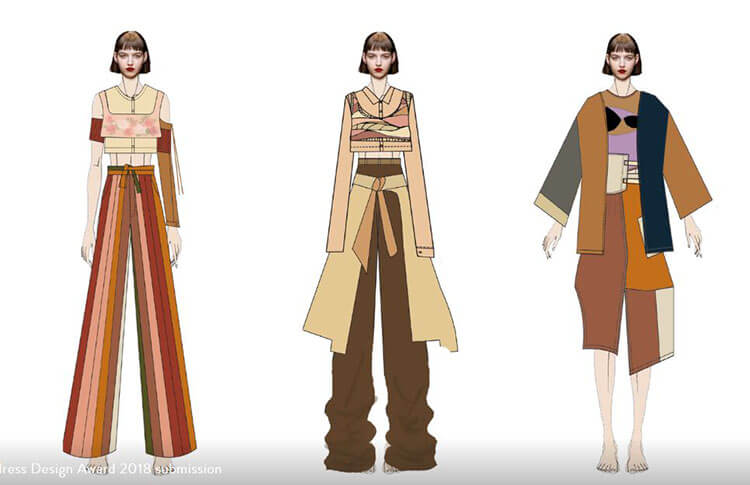 For her Redress Design Award submission, Zhao Ying was inspired by the minimalist still life paintings of Italian artist Giorgio Morandi and through her designs, she emulates the colours, textures and subject matter of the artist's artwork and creates surface interest and sculptural form. She applies the design techniques of up-cycling and reconstruction to a variety of waste fabrics including cut-and-sew waste, damaged textiles, second hand textiles and clothing.
"Gaining an understanding of the environmental issues created by the industry, such as the multiple pollution problems caused by excessive discarded synthetic dyes in waterways, I am motivated to be part the sustainable fashion movement to advocate environmental protection, particularly in China where a lot of the manufacturing and production processes still take place", Zhao Ying shares.
Your vote can take Zhao Ying to the finals of the Redress Design Award 2018. She will then fly to Hong Kong and represent MDIS in this international design competition. Vote for her now and make her dream come true!
VOTE for Zhao Ying before 6 May at: