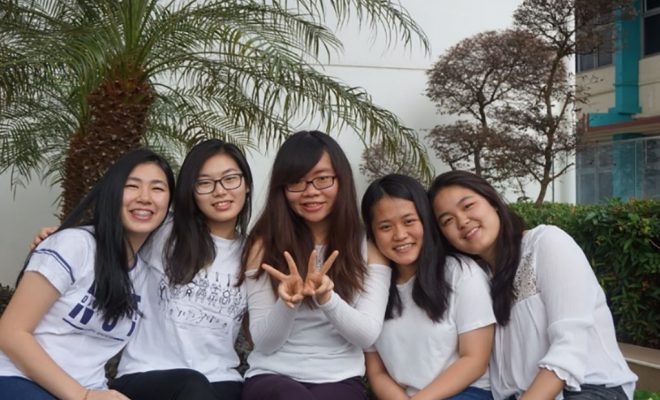 Youth Entrepreneurs Competition (YEC) is an annual event that MDIS participates for the past four years. It is a great platform for students to have a chance to experience how a real business actually works. The competition aims to encourage young generation to have creative and innovative ideas in setting up their own businesses. Students will be the ones who deal with all the elements including sourcing for raw materials, pricing, packaging and promotion. The students will actually sell their products to the public, with the proceeds donated to the selected charity organizations. Therefore, students not only learn about entrepreneur skills, but also learn to find the mediums to promote awareness, to show care for one another as well as to give back to the society. With workshops and mentorship provided by industry experts, for the teams came out with ideas on how to build good business plans, which would be helpful not only for the competition but also in the future.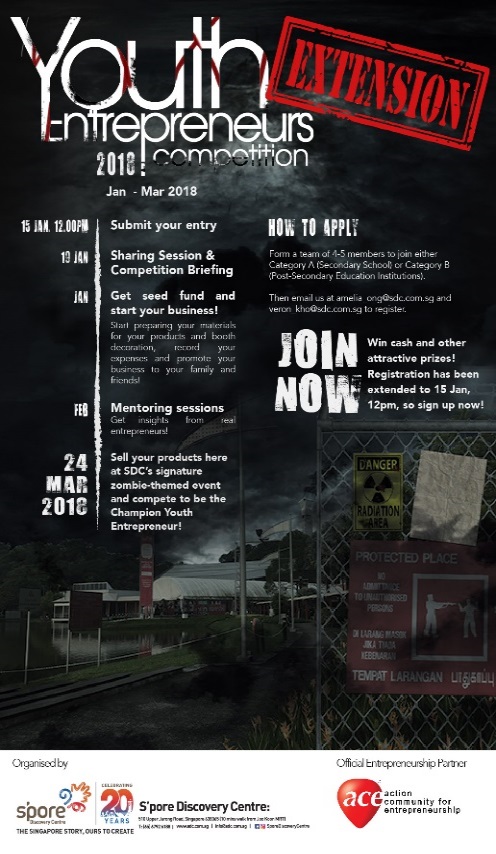 Organized by the Singapore Discovery Centre (SDC), this year's YEC has incorporated a component event, called "Area 51o", which requires participants to provide business concepts that match the theme – Zombie. Inspired by the TV series, "The Walking Dead", we called ourselves, The Walking Diet.
We decided to participate in the competition as soon as we heard about it. We believe that this is a great opportunity to experience something out of the classrooms and apply the business theories, which we have learnt, into real life situations. As we learn to respond and work as a team, the relationships amongst the five of us also foster.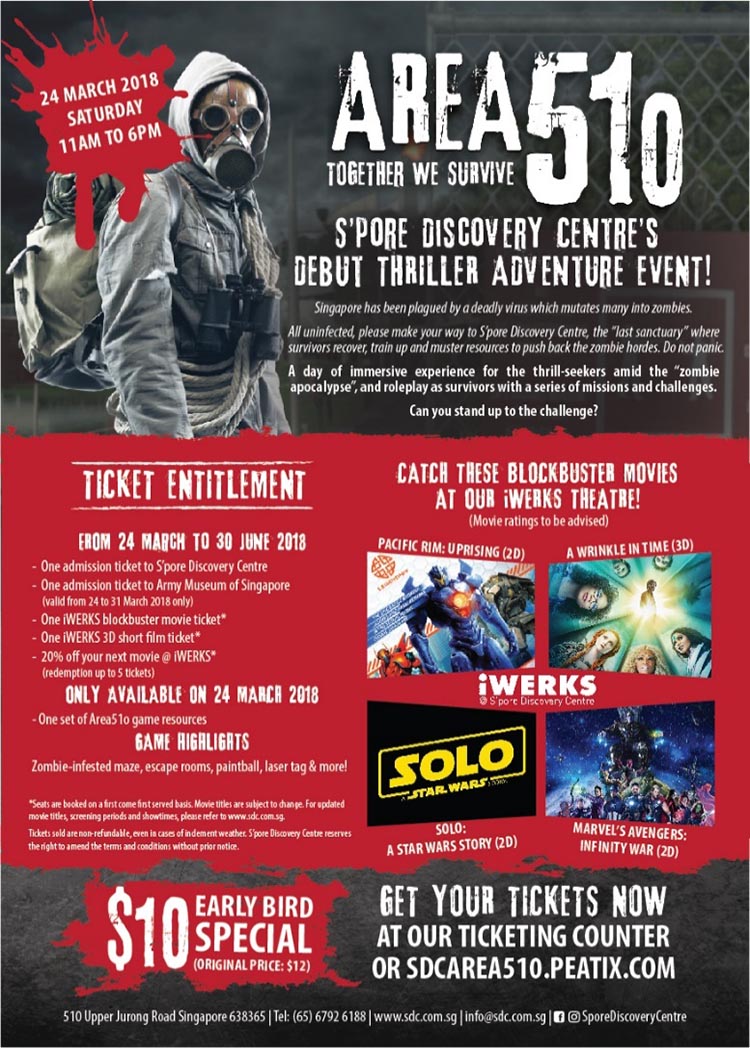 While healthy lifestyle is a growing trend, consumers' mindset towards balanced diets and healthy living has significantly increased over the past few years. With medical expenses becoming extravagant, the interest in fresh, natural and organic products also surges. Consumers are more concerned with labels nowadays as they begin to avoid food that contains chemicals, preservatives and excess sugar. With this in mind, our team decides to serve healthy food that is popular with the name of Acai Bowl, a full pack of nutrients and vitamins in just one single bowl.
We shall serve several types of Acai Bowl, containing different kinds of fruits and toppings. We tried out different combinations of ingredients to ensure that our Acai Bowls are not only healthy but tasty. We decide to keep the main component of the Bowl simple, acai berries and added decorations such as graveyard, zombie's fingers and spider to align ourselves with the theme of "Area 51o". These decorations are made from scratch by using cookies and chocolate. They are also the unique elements which attract customers. The other product which we carry is called, "Zombie Cure", made from healthy ingredients such as fermented skimmed milk and fruit juices, which cones with attractive packaging, worthy of Instagram posts.
We are excited that The Walking Diet has been selected as a finalist for YEC 2018. We are ready to turn our dream business into reality. Surely this would not have happened without the support from our Advisors, Lecturers and friends. They are the ones who have faith on us. The comments and guidance from our Advisors help us realize that every single detail, even the smallest one, is important as they are the components to a strong business plan. Their encouragement motivates us to put forward our best performance.
We understand that we should not only focus on the outcome, but more importantly, on the learning experience. Nevertheless, armed with passion, we shall put our best foot forward and hope that The Walking Diet would do MDIS proud.
This article is contributed by Miss Cindy Marcella, who is a student of Bachelor of Arts (Hons) Business and Marketing, awarded by University of Sunderland (UK), in MDIS.