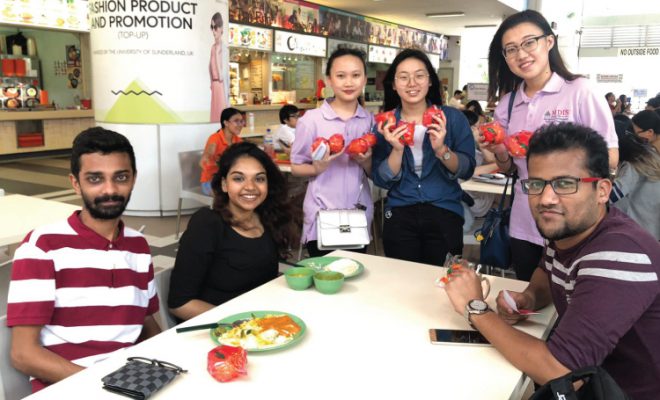 The mandarin orange is often associated with Chinese New Year. It represents wealth, luck, happiness and abundance.
A Mandarin Orange Gifting session was organised by Angel Hearts Club on 31 January, Thursday at MDIS Campus. A booth was set up at the MDIS food court, where mandarin oranges were distributed to more than 100 students, including international students.
The Angel Hearts Club also took the opportunity to share information about the Chinese culture and the Lunar New Year traditions with the students. This gifting session proved to be a rewarding experience for both student volunteers as well as the international students.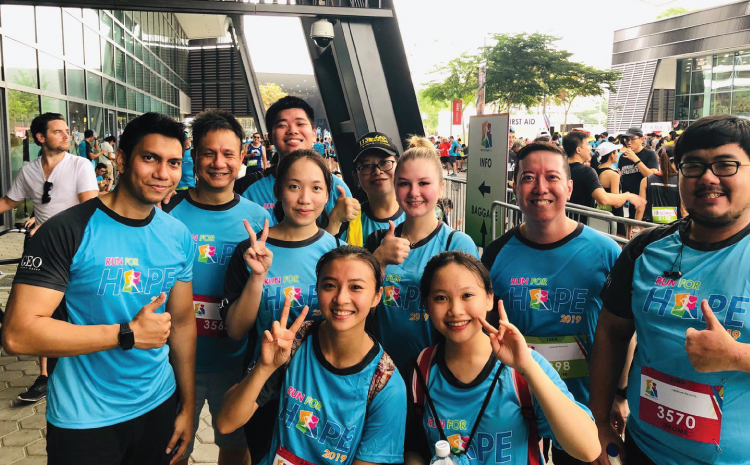 Run for Hope is an annual event organised by the Four Seasons Hotel, Singapore and the National Cancer Centre Singapore to raise a much-needed awareness and support for cancer research.  This year, a total of 20 staff and students from the various MDIS interest groups participated in this meaningful run on 17 February, Sunday from 6.30am to 10.30am.
Each year, more than 10,000 people are diagnosed with cancer and it is no longer considered rare to find someone you know affected by cancer.
MDIS is proud to have been a part of the "Run for Hope". Special thanks to all staff members and students who participated and supported a good cause!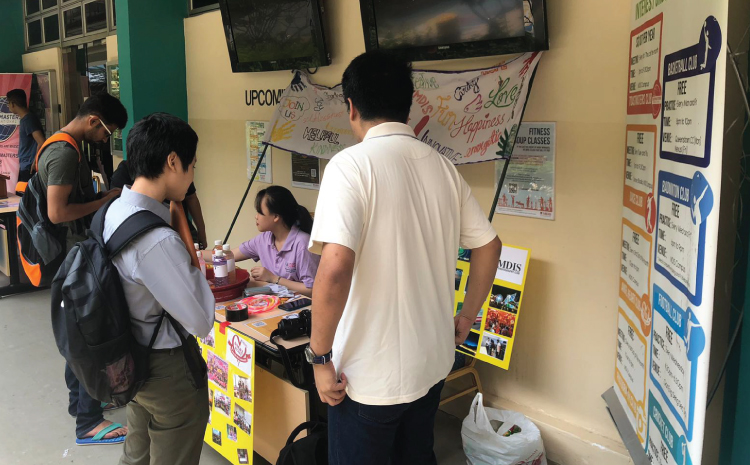 Recently, the MDIS Student Interest Groups gathered to showcase their clubs, activities and skills to attract new members.
Booths were set up at Blk C, Level 1 and outside SAMTAS Hall in conjunction with the MDIS Open House; where students shared information about the clubs' specialties and the benefits in joining them.
Student leaders were also present to share their personal experience in competitions and activities with potential club members.