MDIS Postgraduate Fair 2022 – The Future is Postgraduate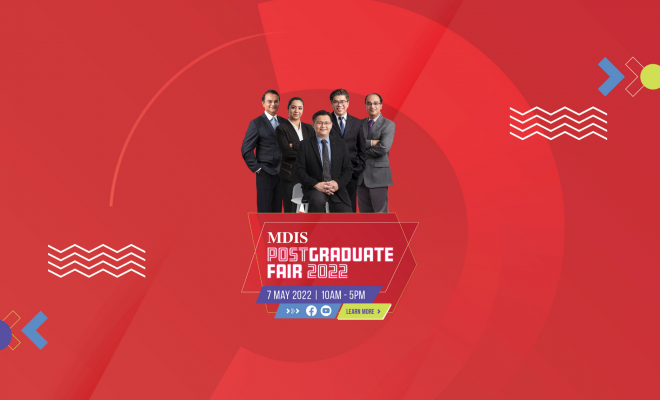 Join us on the 7 May 2022, Saturday from 10 am to 5 pm – streaming live on MDIS' Facebook and YouTube.
Make Adaptability Your Superpower
In the uncertain future of work and amidst fierce competition, upskilling and reskilling with a Postgraduate qualification is a requisite. A postgraduate degree will set you apart from the competition and generate more opportunities.
Did you know that the median salary of MBA graduates is 77% more than those with a bachelor's degree?
At MDIS, we encourage you to foster a culture of lifelong learning, to learn and grow more effectively and efficiently with industry-focused programmes and acquire the critical skills you need for sustainable employment.
Programmes Designed for You
Don't miss the chance to hear from our experienced faculty team with PhD qualifications, who will share insights on the postgraduate programmes, key industry trends, and the future of work. Our online and in-person programmes are specially designed for working professionals.
Let our education consultants help you choose from 8 globally recognized UK and US University partners and 5 online MBA.
Here's what you can expect from the event: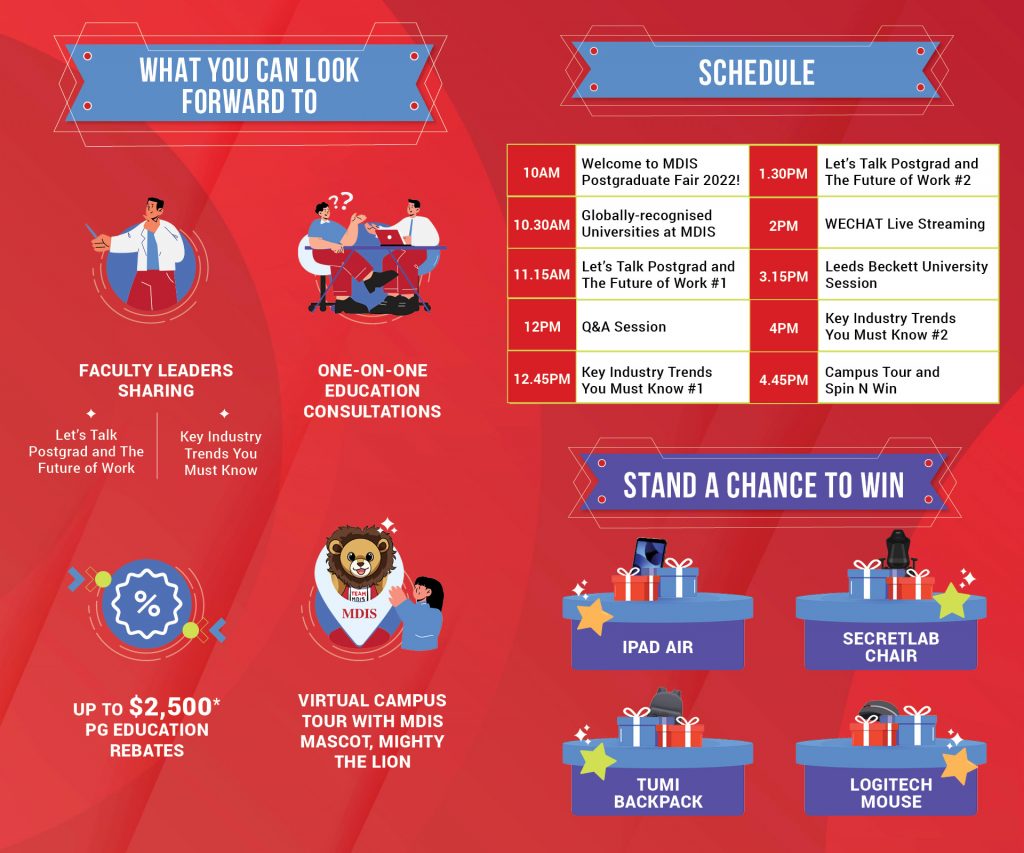 Exciting Opportunities for the Future
We are highlighting 3 booming economies to set your sights on – the digital economy, the green economy and the care economy – the key sectors with the most growth and opportunities in Singapore.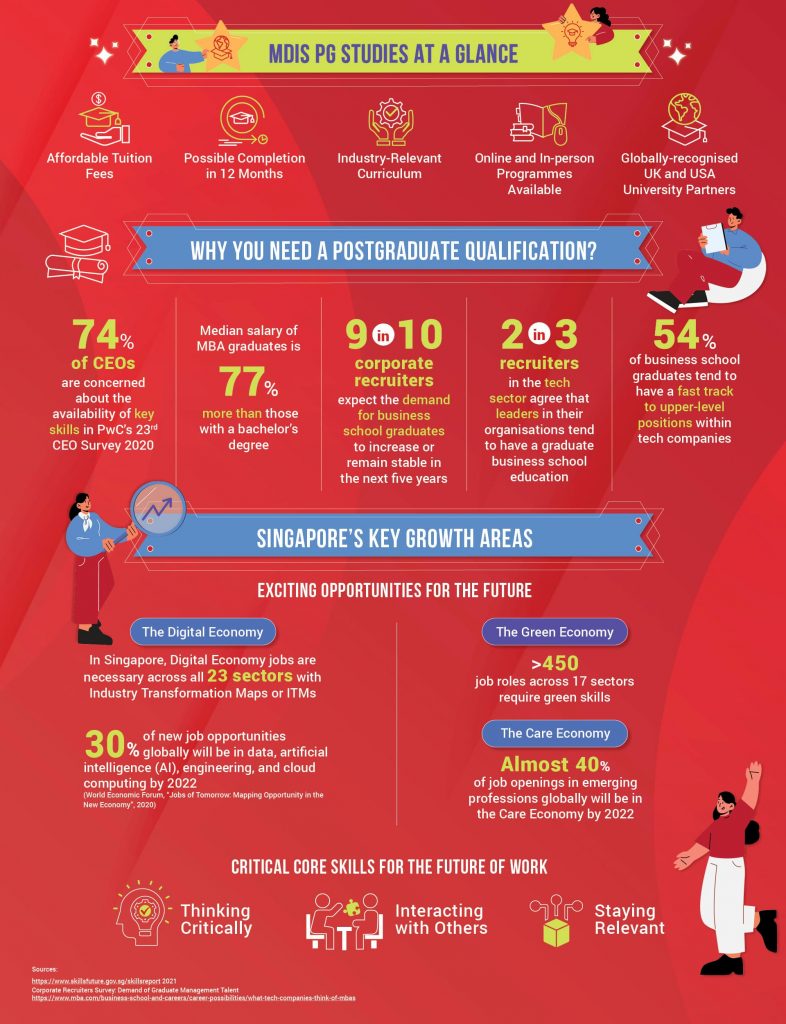 Enjoy exclusive rebates up to $2500*, when you sign up at our MDIS Postgraduate Fair 2022. * T&Cs Apply.
Register Here