8 Secret Instagram worthy spots in Singapore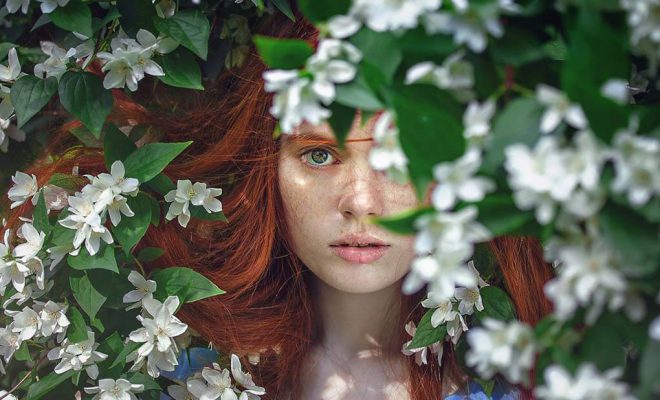 As someone who has lived in Singapore, you might have encountered occasions where you are expected to show your friends from overseas around the island.
The things that come to our mind are always Marina Bay Sands, Gardens by the Bay, Orchard Road, maybe even Haji Lane if they are a fan of Instagram worthy spots. To avoid feeling like a redundant tour guide who brings everyone to the same spot every-single-time, here are 8 secret insta-worthy spots in Singapore many do not know of. The best part? Most of these are free!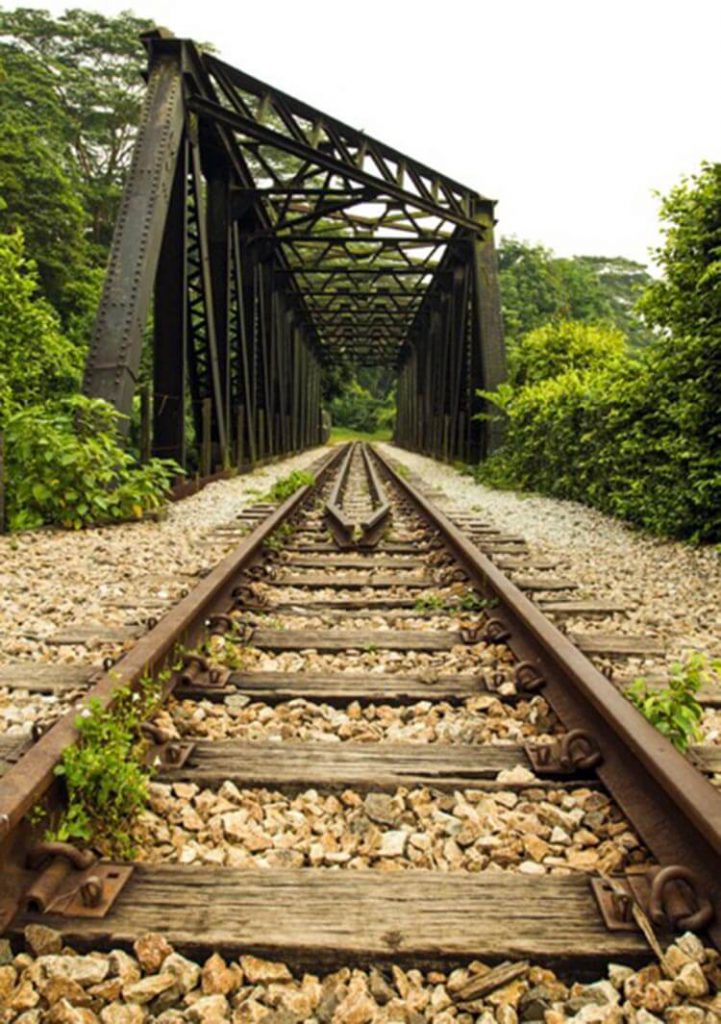 1. Bukit Timah Railway Tracks
In the midst of the modern city, the black iron railway bridge is a rare sight to behold in Singapore. The disconnected railway tracks and surviving infrastructure serve as a perfect backdrop if you're looking for a rustic feel in your Instagram feed.
2. ION Sky
This is a gem. When you think of a sky rise view, the first question which comes to mind might be "how much is it?" But this spot is completely free! Located on the 56th floor of ION Orchard, this place gives you a 360-degree view of Singapore from above. However, there is a twist. Although free, it is open from 3pm to 6pm daily, with the last entry at 5:30pm. One tip, to avoid the queue, do not go during 3pm because that is when the queue is the longest. Be there thirty minutes or an hour after opening time and it will be a breeze.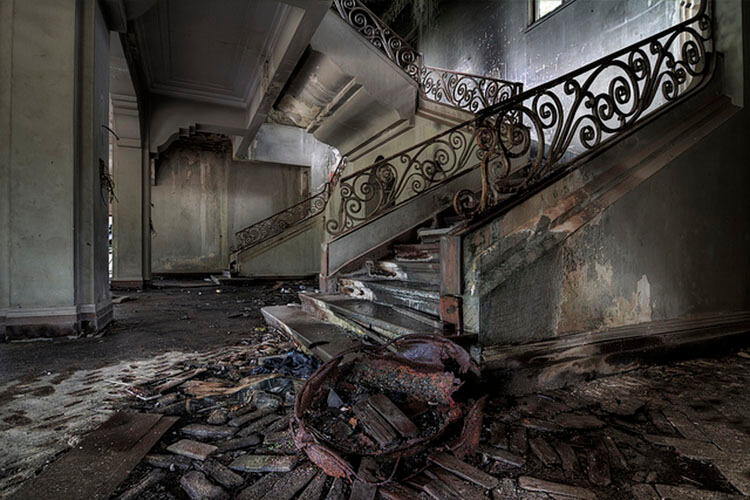 3. Istana Woodneuk
If you are slightly more adventurous, visit this abandoned mansion that once belonged to Sultan Abu Bakar of Johor. It survived bombing by the Japanese in World War II, and walking down the aisle will definitely send a chill down your spine. It is however, heavily guarded by security so a consent might be needed before entering.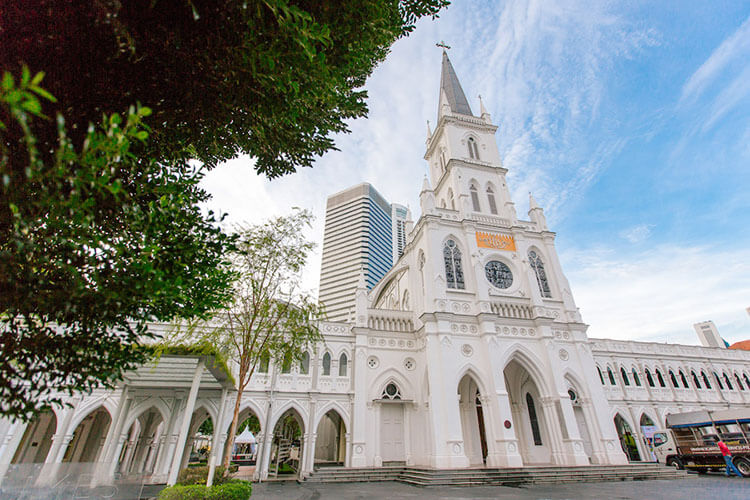 4. Chijmes
This is not really a hidden gem since it is a big white church located in the middle of the city, but many just pass by it thinking "it is just an ordinary white building". If you would like to re-enact a scene from Cinderella, this is the perfect spot for you. The white building with intricate architecture details is not only a beautiful site, but it also has cafe, restaurants and bars which turns Chijmes into an exciting place to hang out at night. In fact, Chijmes is so architecturally beautiful that the place offered for photography sessions.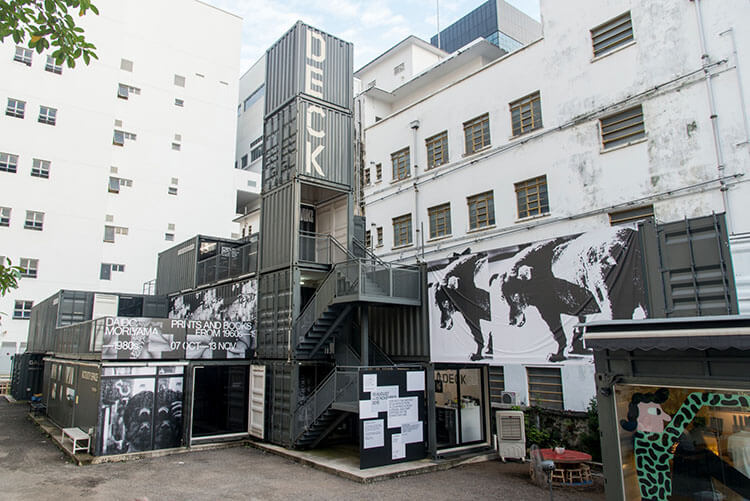 5. DECK
If you are into the monochromatic theme, you can take some awesome #OOTD shots here with contrast outfit like white or light grey. Stacked together like Lego bricks in the middle of the city, these shipping containers houses two galleries, an artist's studio and a hipster café.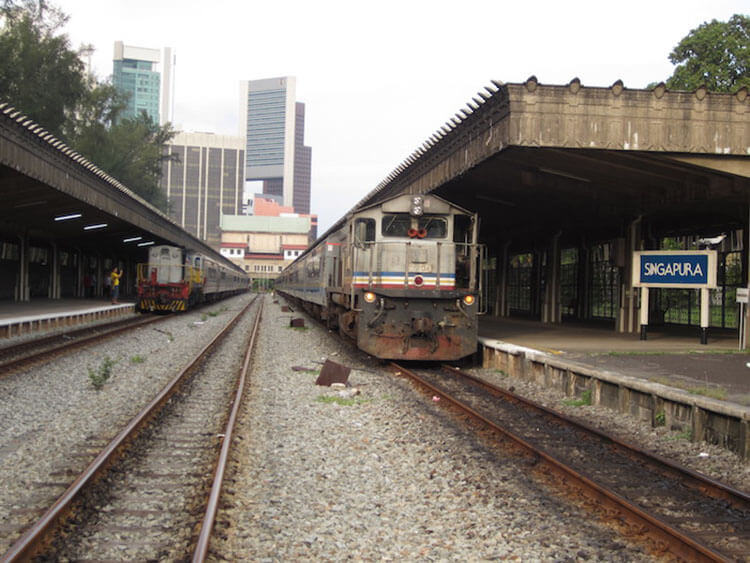 6.Tanjong Pagar Railway Station
Although the Bukit Timah railway tracks has been mentioned before, this one has the old rustic train lying there for models to pose endlessly. Although this station will be closed for 9 years for construction purposes, the first 80 metres of it will be preserved as a national monument. A sunset shot with the orange hue covering the rustic steampunk-themed rail station will definitely get you some quality likes in Instagram.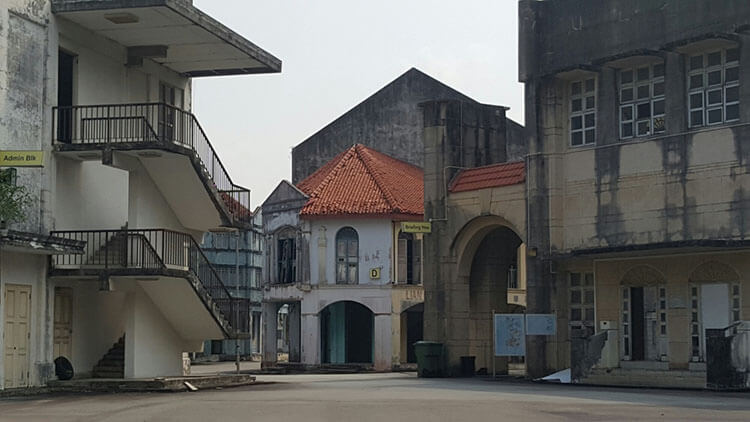 7. Tuas TV World
If you have ever dreamt of stepping into a time machine, wait no more because this is a place where MediaCorp filmed those 1950s themed TV shows. This place was created to mimic the bustling city life of Singapore in the 1950s, with structures that resemble a cinema, fire station, church, train station, a city hall, mansions and rows of Chinese shophouses. However, the use of this area has been converted to a military training ground today. But still! Do your homework before you pay a visit to any of these sites!
8. Rochor Centre
You should've noticed by now that I am advocating free and rustic venues which has a rich history to it. Rochor Centre is a group of colourful apartment painted in red, blue, green, yellow, portraying an aesthetic and vibrant background. However, this iconic building will soon be a memory as it makes way for the construction of a new North-South Expressway. So, head towards this place while it is still standing to take a once-in-a-lifetime photo!