MDIS School of Safety and Environmental Management
The MDIS School of Safety and Environmental Management was established in 2018 to cater to the increasing demand for safety professionals in Singapore as well as the region.
The School offers Bachelor of Science (Hons) Safety, Health and Environmental Management (Top-up) Programme and a Master of Science Health and Safety programme in collaboration with Leeds Beckett University, UK, for skills upgrading in support of career development.
Relevant Safety Qualifications Available in Singapore Safety School (MDIS)
Upon completion of Level 5 and Level 6 based on the UK qualification levels framework, the Bachelor's degree is recognised by the Ministry of Manpower (MOM) in Singapore, for registration of Workplace Safety and Health Officers. In addition, the degree programme is accredited by the Institution of Occupational Safety and Health (IOSH).
Our Bachelor's degree programme aligns with Singapore's Workplace Safety and Health (WSH) 2028 Vision by the Ministry of Manpower Tripartite Strategies Committee: "A Healthy Workforce in Safe Workplaces; A Country Renowned for Best Practices in Workplace Safety and Health". Workplace safety is critical and hence, workers, practitioners and supervisors are personally responsible for the prevention of injuries and staying healthy at work.
The Master of Science Health and Safety programme will help Health and Safety practitioners seeking for career advancement prospects within the industry – with potential to move from a technical operational level to a managerial level. On completion of this programme, students are eligible for graduate membership of IOSH.
In addition, the faculty from Leeds Beckett University, in consultation with local industry practitioners, ensures that the programme is contextualised to Singapore. As such, graduates from the programme will gain knowledge and will be well-recognised in Singapore as well as internationally.
Programme Pathway

Programme Pathway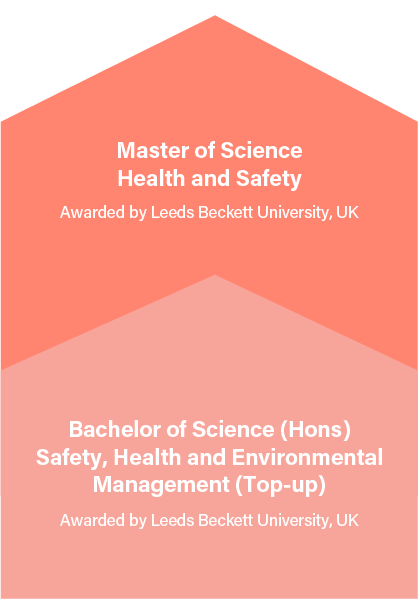 List of Programmes
At the School of Safety and Environmental Management, we have a diverse range of courses to suit your needs, from Bachelor's degree to a Master's degree.
Masters
Degree
Faculty and Staff
The School of Safety and Environmental Management faculty is made up of experienced and well qualified industry professionals.
Dr Tham Yieng Wei
Head Of School
MDIS School of Safety and Environmental Management
Dr Tham completed his Bachelor of Engineering (Hons) in Mechanical and Manufacturing System at University Malaysia Sarawak. He then continued to pursue a Master of Science in Energy and Environment at Edinburgh Napier University, United Kingdom. Upon completion of his master's degree, he won the studentship from the Engineering and Physical Sciences Research Council, UK to further his doctorate degree at Edinburgh Napier University. The main focus of his research was on solar radiation for the UK due to climate change. Results from his research were used in the United Kingdom Climate Projection (UKCP) to predict future weather for the UK. Furthermore, he was the programme co-ordinator of the European Education and Training on Renewable Energy Systems for Housing (ETRESH) programme for students from various European countries in the UK. He was appointed the Dean of Engineering at his previous institution, University College Linton.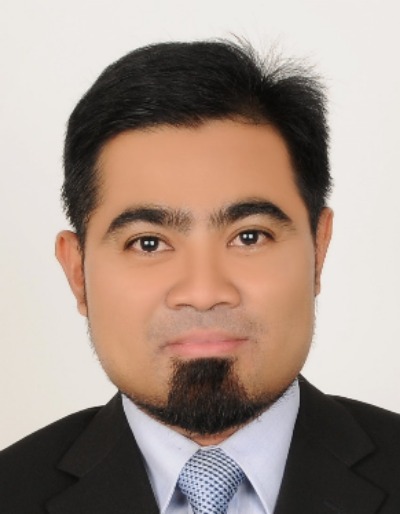 Rosman Bin Abdul Halek
Manager cum Lecturer
MDIS School of Safety and Environmental Management
Rosman is a Safety Professional Practitioner and am very passionate about the field of Safety, Health & Environment (SHE). He has vast working experience in SHE for more than 20 years from both the public and private sector.
He holds a Master in Science (Safety, Health &Environmental Technology) from National University of Singapore and Honours Degree in Mechanical Engineering from Nanyang Technological University. His areas of specialization include Health & Safety Law in Practice, Accident Investigation, Safety Enforcement, Environmental Management, Safety Management Systems, Ergonomics, Hazardous Industries and Risk Management. He aims to teach and nurture students to ensure that they are able to be excellent in their respective field in particular as Safety Professionals after graduation and most importantly to be a wholesome individual in contributing to the society at large.
Testimonials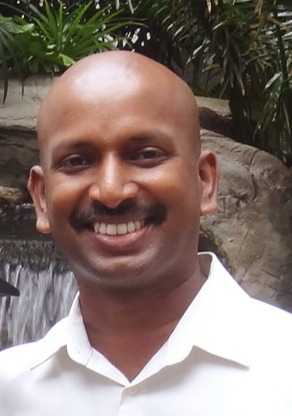 "Lecturers are vastly experienced professionals from the Health and Safety field and were very interesting, encouraging and supportive towards my learning journey. I benefited greatly through active sharing, interaction and class participation during lessons. The MDIS campus is well-equipped with excellent facilities to create a very conducive learning environment."
Nantha Kumar S/O Nagalingam
MDIS Alumni
Bachelor of Science (Hons)
Safety, Health and Environmental Management (Top-up)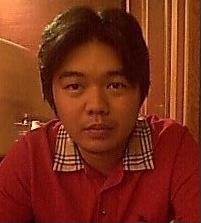 "The Bachelor of Science (Hons) Safety, Health and Environmental (Top-up) programme was interesting and fulfilling which widened my perspective on safety, health and environmental management. The programme aided me in developing a critical thinking paradigm which is useful in my career as a health and safety professional."
Han Wenqi
MDIS Alumni
Bachelor of Science (Hons)
Safety, Health and Environmental Management (Top-up)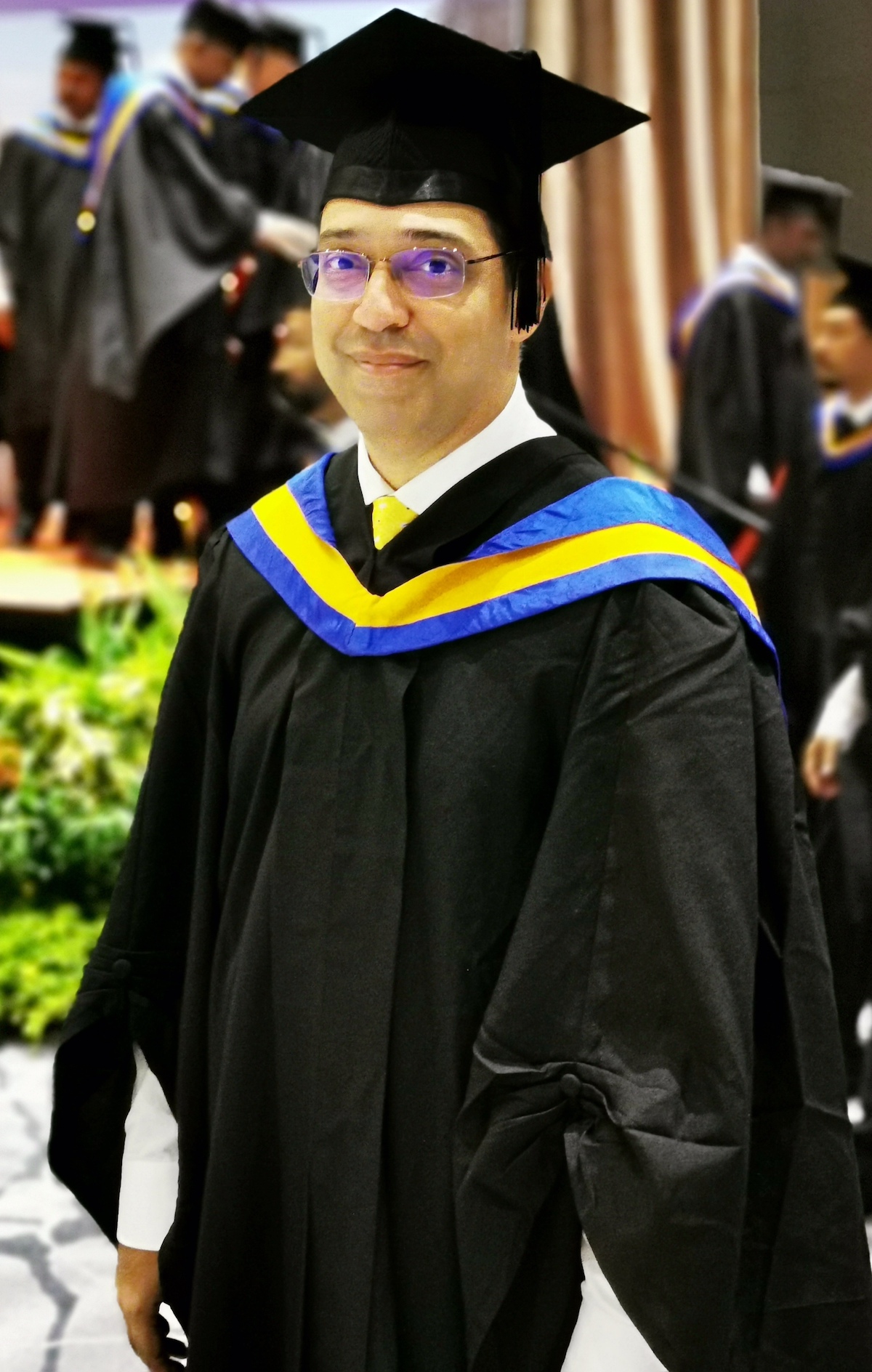 "The key takeaways was the professionalism of how the lecturers were able to apply theoretical knowledge to practice at the workplace environment. The course modules further strengthened my knowledge in safety, health and environmental management. It has certainly enhanced my career prospects and I hope to contribute towards the betterment of workplace, safety and health in Singapore."
Dileep Mahbubani
MDIS Alumni
Bachelor of Science (Hons)
Safety, Health and Environmental Management (Top-up)
Contact Us
Local Students
International Students