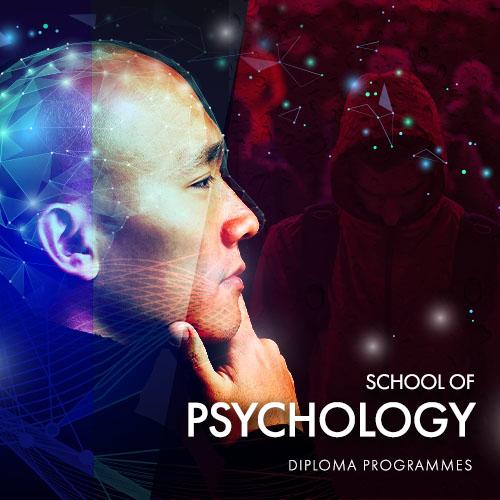 Psychology Courses – MDIS School of Psychology (Singapore)
'Psychology – the study of mental processes and behaviour, and behaviour is a product of conditioning and learning'.
Psychology is today recognised as the more popular study in Liberal Arts, Humanities and Social Sciences. An understanding of the complexities of the mind and behaviours form a critical foundation of Psychology, providing skill-sets that are invaluable in discerning human behaviours.
The MDIS School of Psychology offers programmes of distinct quality – International Foundation Diploma and Higher Diploma in Psychology – and a comprehensive learning experience. A learning experience that covers the foundation knowledge of the five umbrellas of Psychology, Cognitive, Clinical, Social, Developmental and Biological. Take a look at the various psychology programmes offered by MDIS here.
Receive Quality Education in our Psychology School (Singapore)
The MDIS School of Psychology won the Best Private Education Institution and the Gold Standard Service Provider awards for Psychology at the Jobs Central Learning Training & Education Development (T.E.D) Awards Ceremony in 2016 & 2017 respectively.
The School augments students' development with a psychology lab and counselling room. Students engage in collaborative learning to understand the practical applications of theoretical knowledge and research methodology, and are equipped with strong communication, analytical and problem-solving skills, and gain insightful knowledge on philosophy, economics, political science and its implications.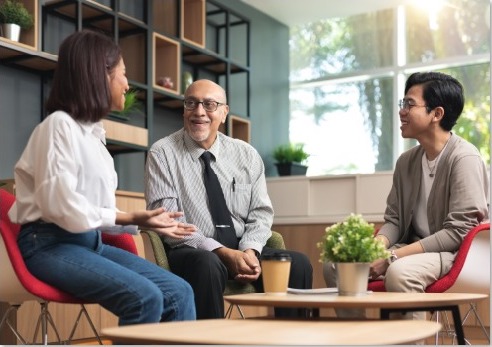 List of Programmes
In the study of Liberal Arts, Humanities and Social Sciences, psychology course offerings in Singapore are fast becoming one of the popular majors of choice. Understanding the mind and human behaviour forms a critical foundation of Psychology, providing skill-sets that are invaluable in discerning human behaviours.
Higher Diploma

International Foundation Diploma

The following programmes are currently on teach out mode. We are no longer accepting students for these programmes.
Bachelor of Science (Hons) Psychology (Top-up) (Teach-Out by Dec 2022 - We are still accepting students which has its last intake in October 2020.)
Bachelor Of Science (In Behavioural Studies With Concentration In Psychology) (Top-Up)
Diploma In Psychology (Teach-Out By Dec 2020)
Faculty and Staff
The School of Psychology faculty is made up of experienced and well qualified industry professionals.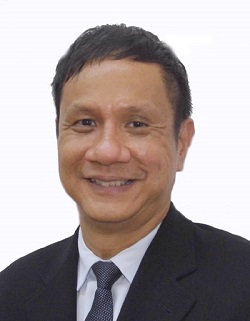 Mr Ignatius Teo
Head of School
MDIS School of Psychology
Mr Ignatius Teo has an MBA from the National University of Singapore (NUS) Business School. An NUS alumni, he also graduated with a Bachelor of Business Administration from NUS. Mr Ignatius's career in education has taken him through public schools like Temasek Polytechnic where he spent 10 years as Course Manager. He is now at MDIS as Head of the Business School and concurrently, Head of the School of Media and Communications. Mr Ignatius continues to bring quality education to students in his work.
Prior to joining the education industry, Mr Ignatius was Executive Producer at MediaCorp Pte Ltd, Singapore's Broadcast Station, supervising the production of some of the largest local TV productions. He also honed his marketing whilst at the Singapore Tourism Board for three years.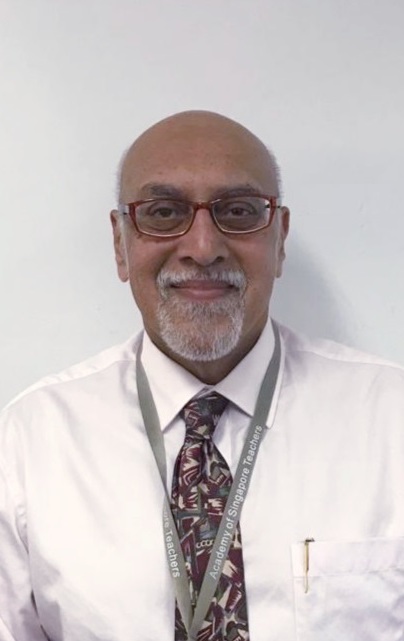 Dr Amir Singh
Senior Lecturer
MDIS School of Psychology
Dr Amir Singh holds a doctorate in Psychology and is a Master of Guidance and counselling (Psychology). He has developed National Skills Recognition System (NSRS) and Advanced Certification in Training and Assessment (ACTA) for the Workforce Development Agency (WDA). He is also a certified Family Life Educator, Mediator and was a Marriage Solemnizer.
He was awarded the best counsellor award in 2007 by the Prisons Department and has conducted many lunch time talks for the Ministry of Social and Family Development in Family Life matters and Stress. He developed and conducted, "Counselling, Effective Communication and Beyond" for Heads of Department at MDIS. His main area of research is Counselling Psychology, Cognitive Psychology and Education. He has published in International Journals and has presented papers at two Conferences.
He is currently a Senior Lecturer cum Counsellor for the Institute and Chairs the Internal Exam Board in MDIS. His father like character makes him an excellent and caring lecturer, which is one of his passions i.e. teaching. One of his motto is that, "In education, no one student should be left behind". The other is to assist persons in helping occupations, like yourselves, to overcome barriers at workplace and home.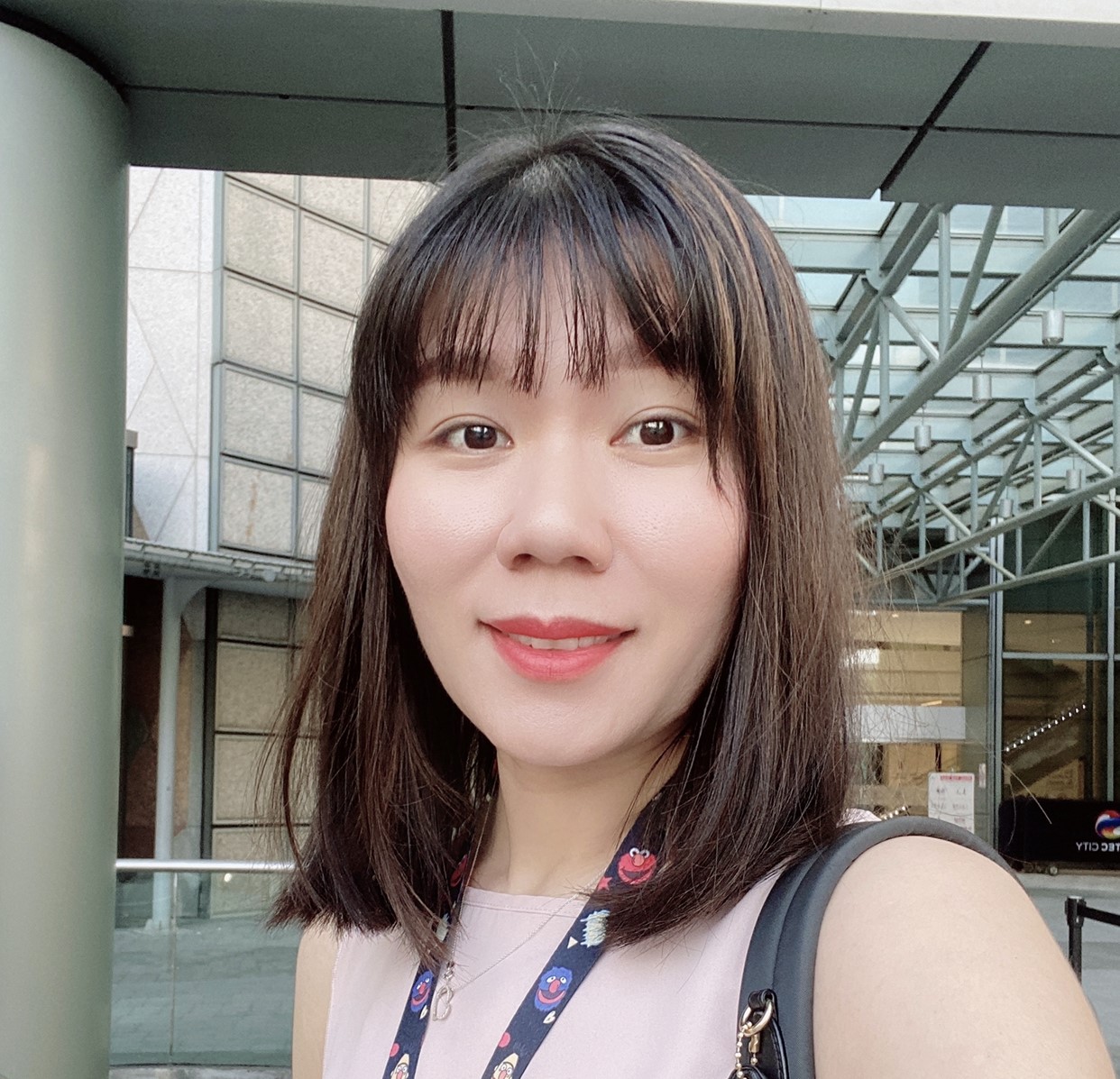 Ms Lau Xiao Shan

Lecturer
MDIS School of Psychology
Ms Lau Xiao Shan was graduated with an MSc Forensic Psychology from Glasgow Caledonian University in 2012. Her research interests are in psychopathy and domestic and/or intimate partner violence. In 2019, she joined MDIS. Prior to joining MDIS, she was a tertiary psychology lecturer in Malaysia.
Holistic Development in our Psychology School in Singapore
Our psychology school students will also be equipped with strong communication, analytical and problem-solving skills, and gain insightful knowledge on philosophy, economics and political science – necessary skills and knowledge for a career in Singapore and abroad.
Industry visits to children's and elderly homes, Institute of Mental Health, and Voluntary Welfare Organisations as well as the Central Narcotics Bureau are organised to further enhance students' experiential learning. The demand for psychological services in schools, hospitals, rehabilitation centres and social service agencies are expected to fuel the need for trained professionals.
Our lecturers are mentors who will guide you on a personal and professional learning journey at MDIS. Live life to the fullest – take up Psychology today!
Have questions on our psychology school programmes offered in Singapore? Prospective students can refer to our Frequently Asked Questions (FAQ) for a comprehensive coverage on commonly asked queries.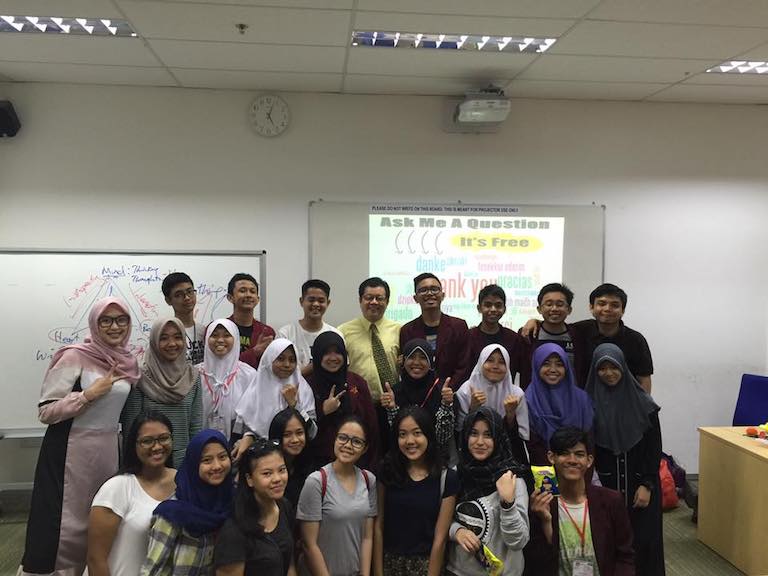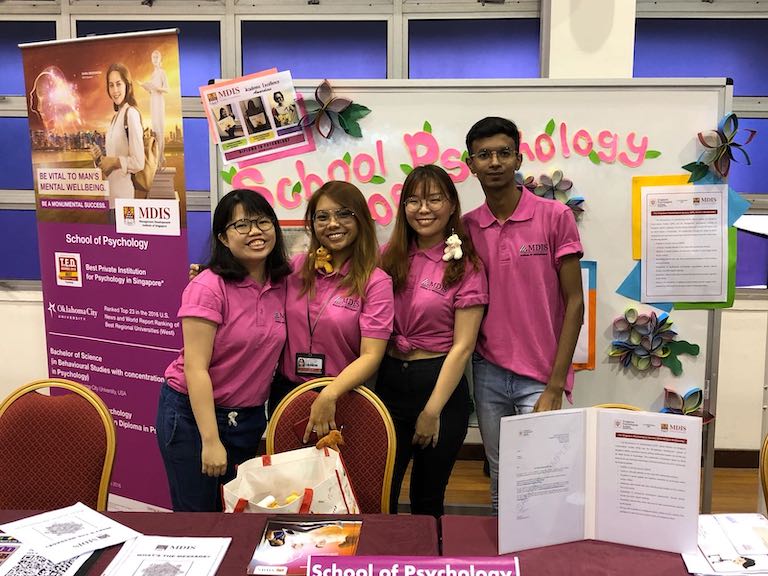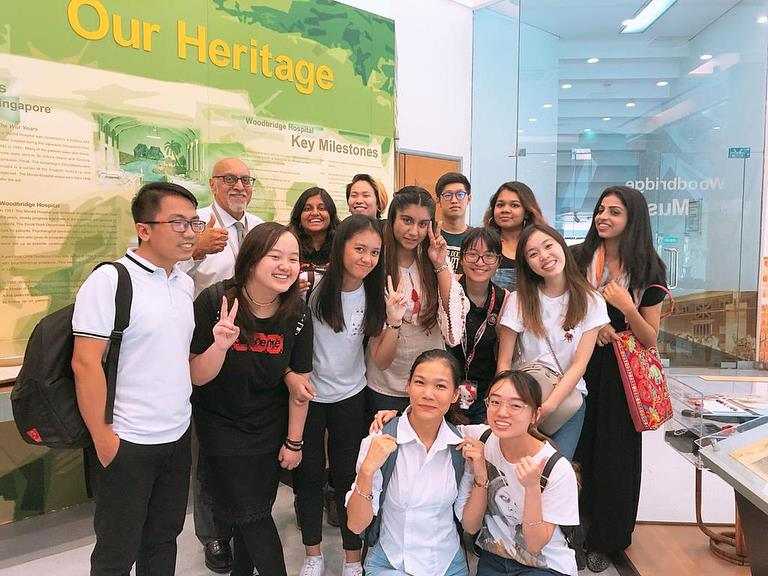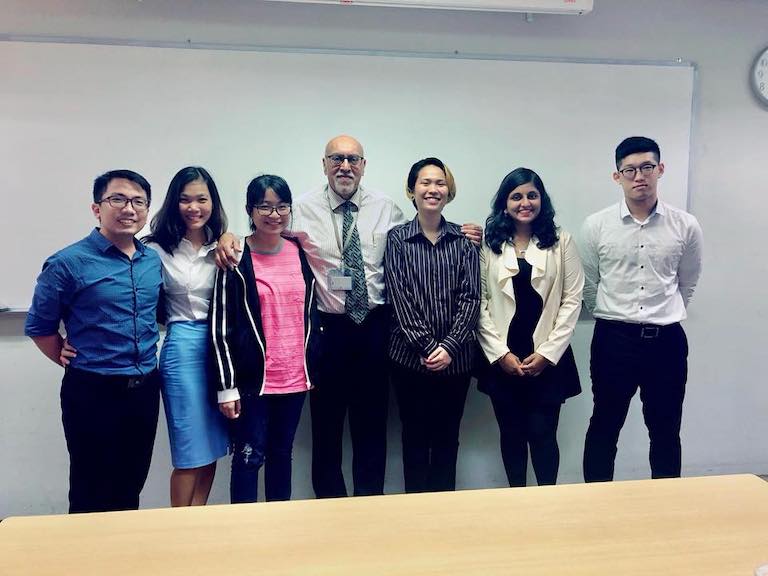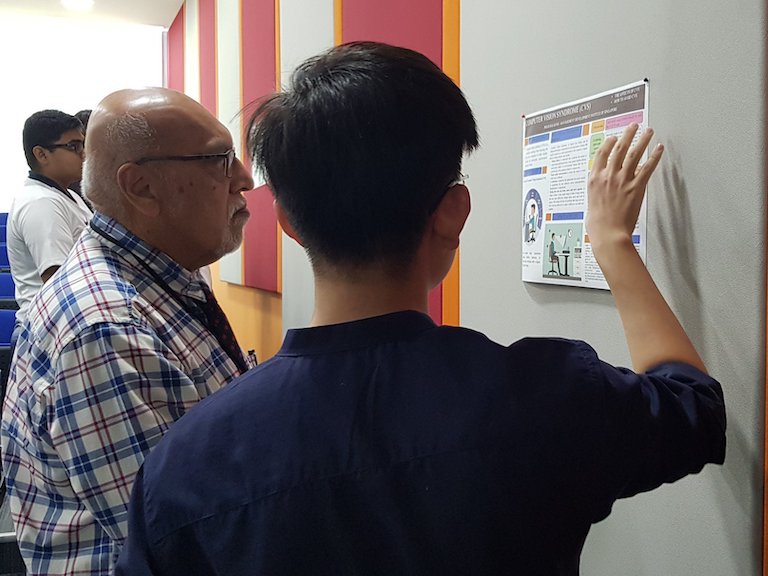 Read about the experiences of both local and international students at MDIS.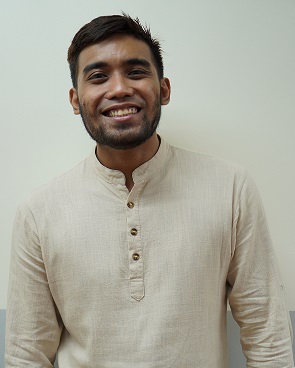 "I find it very intriguing to study about the human mind; understanding why and how our brain functions and responds in situations. My favourite module is Behavioural Models in Psychology. I am an observant and curious person by nature, and the module fuels my interest in providing a greater understanding of the subject."
Muhammad Umar Marican
MDIS Student
Higher Diploma in Psychology

"MDIS offers programmes of distinct quality which allows me to pursue my choice of course. I was able to learn about the different mental illnesses that humans experience and the myriads of approaches that are available to cater to them and to mitigate or eliminate them. I was also really intrigued by the complexities of the different personalities that humans have and the reasons that explain why each person behaves differently."
P.Abirahme
MDIS Alumna
Bachelor of Science (Hons) Psychology (Top-up)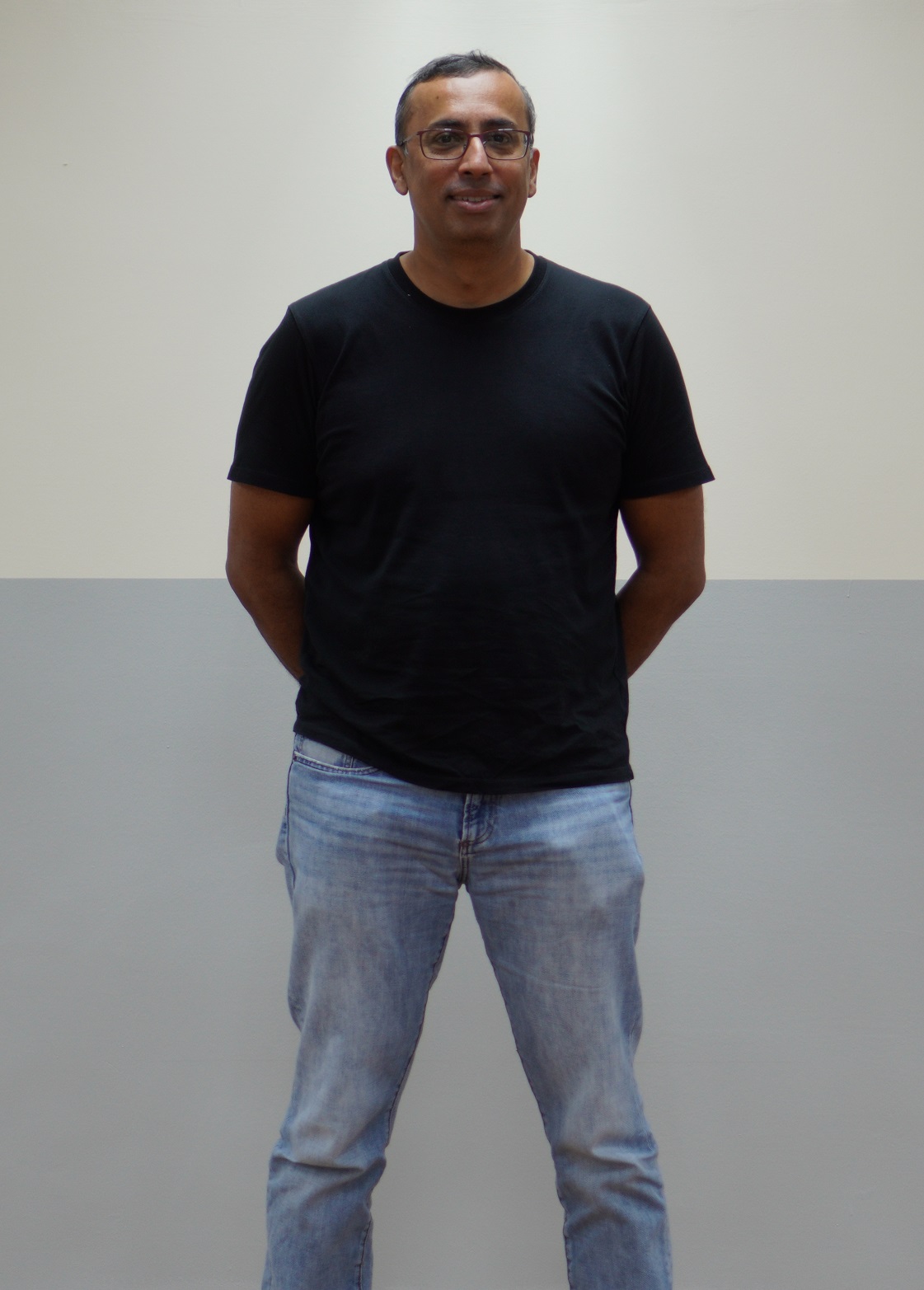 "There was a good focus on research, which aligns with my own interests. I enjoyed the Clinical Psychology module as it was interesting to study different therapeutic approaches to mental illness. I also enjoyed studying the Independent Research (1 & 2) modules as it gave me the freedom to choose my area of research and methodology."
Mohan Prabhakar
MDIS Alumnus
Bachelor of Science (Hons) Psychology (Top-up)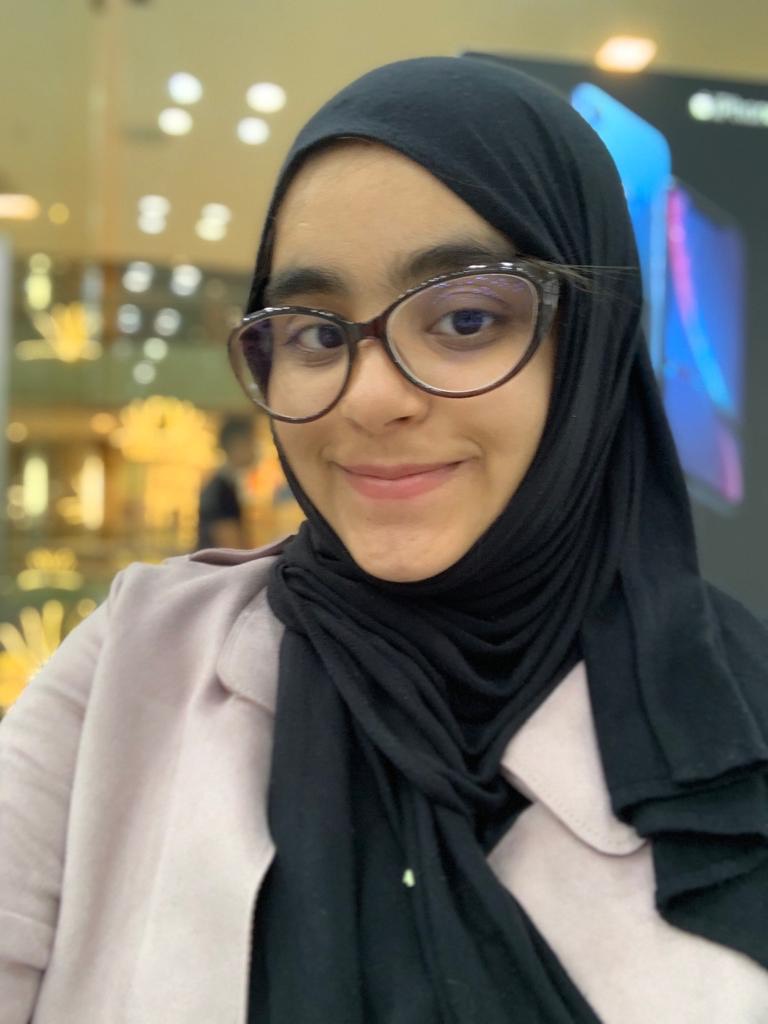 "I have always been thoughtful as a teenager. My interest in psychology began when I started reading articles, books and many more. I have always been curious to understand the cause of human behaviour too. The reason why I enrolled into MDIS is because I like the concept of pathway degree. This gives me confidence in my decision to pursue my career as a professional in the psychology industry."
Waseem Huda
MDIS Student
Bachelor of Science (Hons) Psychology (Top-up)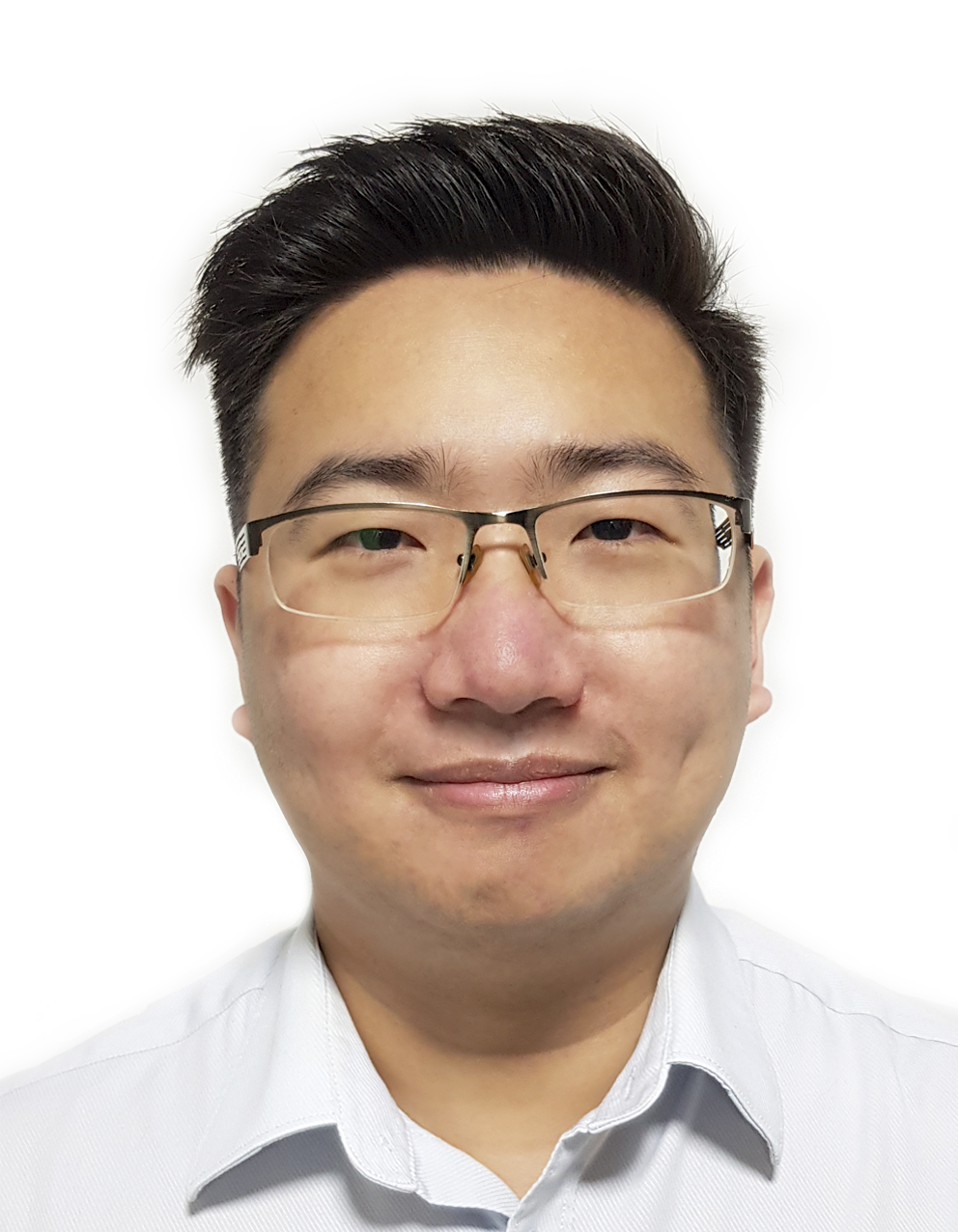 "Beyond learning about psychology, which I have a deep interest in, the lecturers made the lessons interesting, engaging and easy to understand. The lecturers are working in the industry and ensure that the students are aware of industry needs. The school also conducts workshops and invites speakers to add on to our understanding."
Shaun Lim
MDIS Alumnus
Bachelor of Science (Hons) Psychology (Top-up)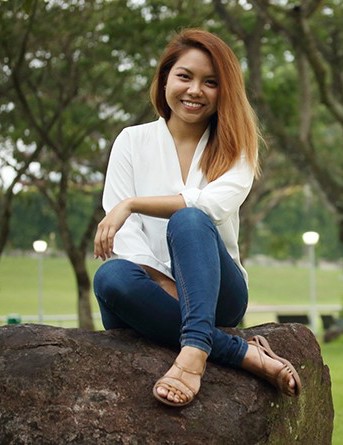 "Ever since I stepped into MDIS, the lecturers have made me realize that psychology was about more than just reading people's behavior and helping them. I've never been happier pursuing this field of interest."
Angelyn Rachel Fletcher
MDIS Alumna
Bachelor of Science (Hons) Psychology (Top-up)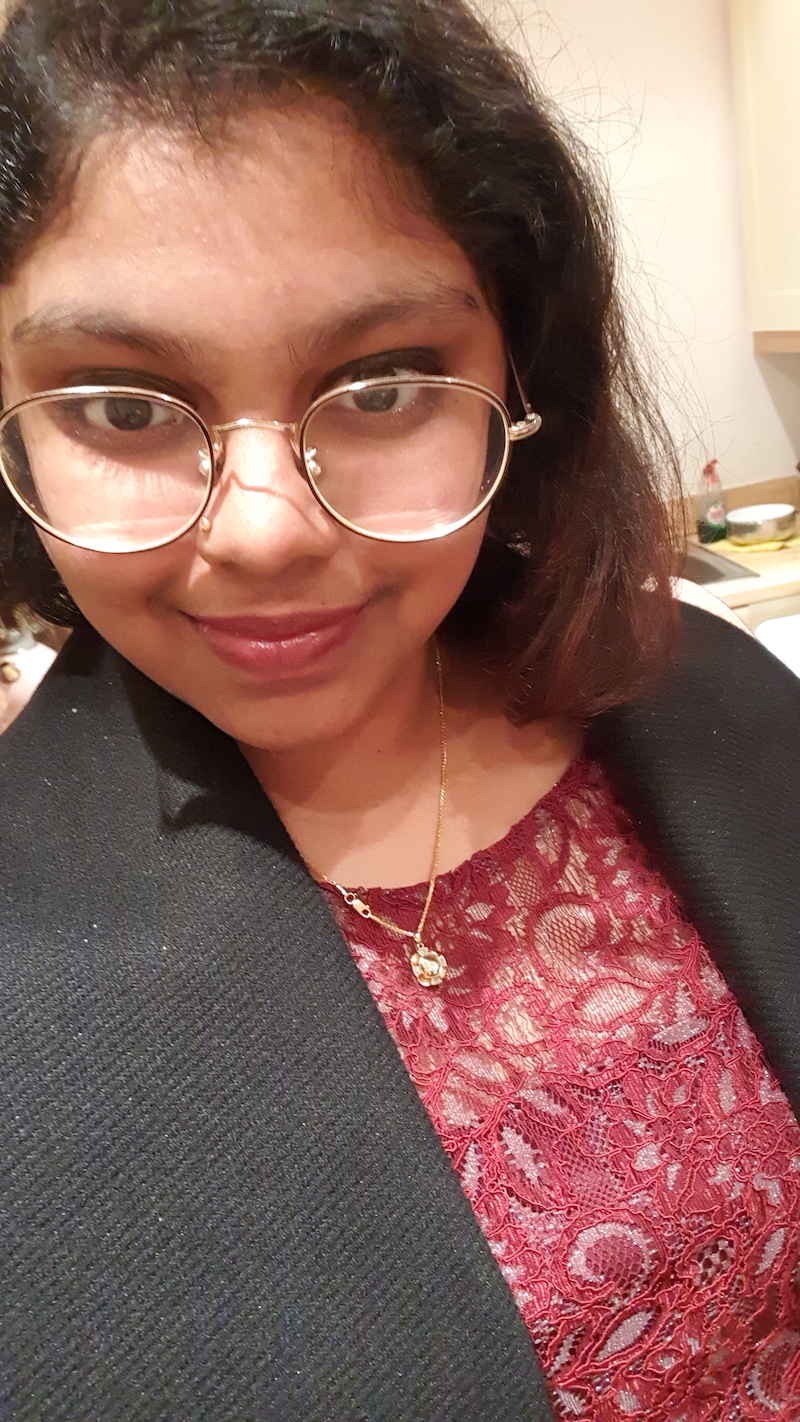 "I like how our lecturers provide real-world examples and challenge us to look beyond what we have learnt. The discussion we had during each lecture, helped us understand and interrelate each concept. They made the concepts easier to remember, not by force, but by deeper understanding. The modules were designed to address all basics concepts of the field, from history to the different theories present. It encompasses all that a person needs to pursue further studies and research in the industry. The lecturers were all well educated in the field and had plenty of experience to share."
B.M. Sowndharyaa
MDIS Alumna
Bachelor of Science (Hons) Psychology (Top-up)
Contact Us
Local Students
International Students