Wonder Woman 1984 Movie Screening
The last "Charlie Angels' Movie Night was held on 7 November 2019 at Golden Village @Vivo City.
A total of 60 students attended this movie session last year.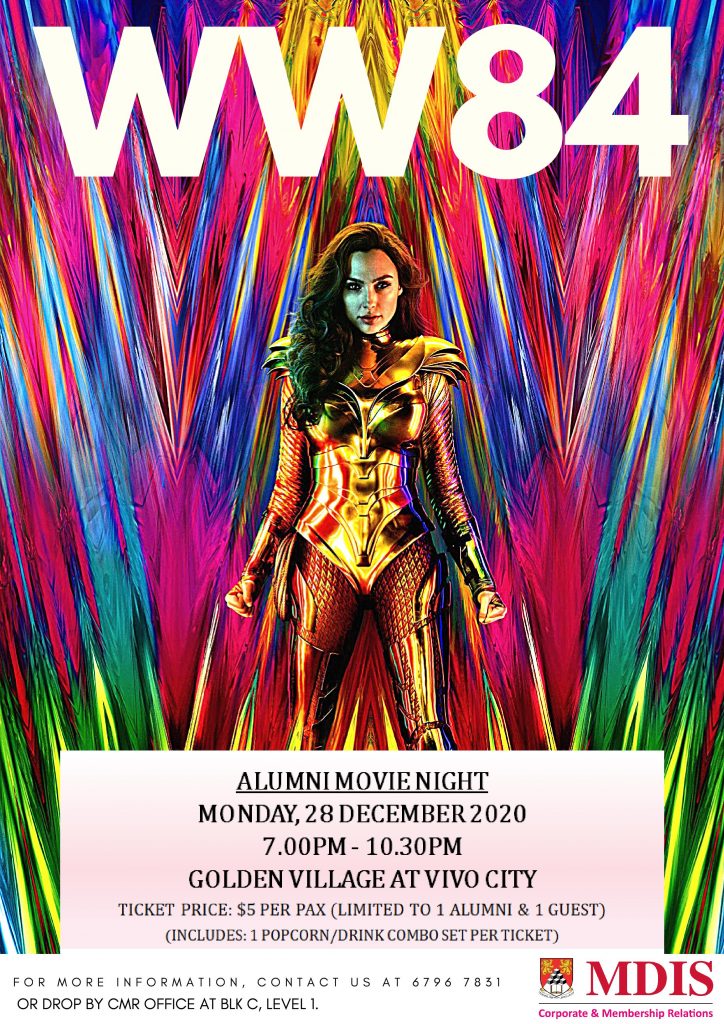 This year, the Corporate and Membership Relations (CMR) office will be organising "Wonder Woman 1984" for current students on 24 December and Alumni on 28 December respectively.
Venue for both screenings will once again be at Golden Village @Vivo City.
The long awaited "Wonder Woman 1984" was postponed twice worldwide, in June and October due to the coronavirus pandemic.
"Wonder Woman 1984" is the follow up to 2017's "Wonder Woman," and this sequel will see Diana Prince reunited with her love, Steve Trevor. Her foes for this adventure are Maxwell Lord as well as Barbara Ann Minerva, the current Cheetah.
For all DC Fans, this movie is not to be missed!
Please contact Rachel or Stephen at the CMR office for more information.