The Lost Value of Crystals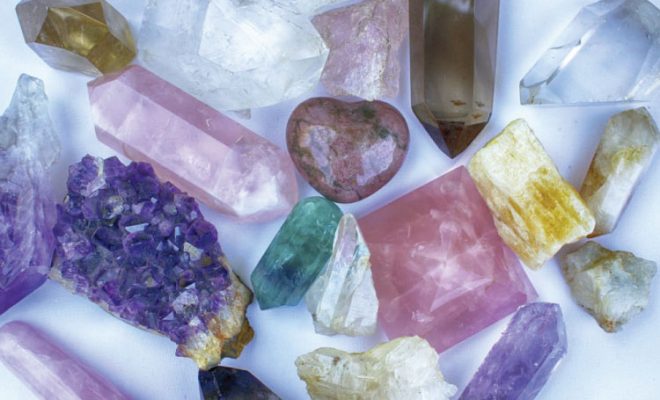 The world is full of chemical components and naturally occurring materials. Scientists even determine that the sun and its revolving planets are also made up of these naturally occurring minerals. Crystals are also made up of natural minerals and have varying appearances due to their respective chemical composition ratios.
The colour, clarity and vibration of crystals all depends on the conditions during their formation process and ratios of chemical composition, which may vary even for the same type of crystal.
Nowadays these beautiful crystals are used for jewellery and in showpieces. Traditionally, however, crystals were used for healing. People are skeptical about the healing effects of crystals as these effects vary from person to person, so it is difficult to deduce a standardised metric for the readings.
A crystal's healing power takes place when sunlight enters the crystal, when it is in contact with human skin. The rays or radiations that emanate from the crystals are absorbed by our skin, which in turn helps in healing a particular health problem. For example an amethyst crystal reduces pain and anxiety and is also a good healer for headaches. Amber crystals are commonly used to treat arthritis as they reduce inflammations. Aquamarine helps with acid reflux and gastrointestinal disorders.
Crystals were considered as a means of medicating, much like how we rely on medications in the forms of pills or solutions when we are ill. Both crystals and medications have various chemical compositions that treat different health problems.
Aside from healers, people used to also consult astrologers. Astrologers will be able to do a more comprehensive reading of one's metaphysical makeup. They can deduce your favourable planetary positions and suitable crystal sets that would be beneficial for you. A commonly used crystal is the jade stone. It is commonly used as jewellery in Chinese culture and is believed to protect you from evil, to bring good luck and to attract love.
Crystal use has long changed from the olden days to now. While they were more commonly used for medicinal reasons in the past, they are more often used as ornaments or decorative pieces now. While the study of astrology and metaphysics are still ongoing, there might be much more that we'll uncover in time to come.
This article is contributed by Rohan Malik from the School of Media & Communications.